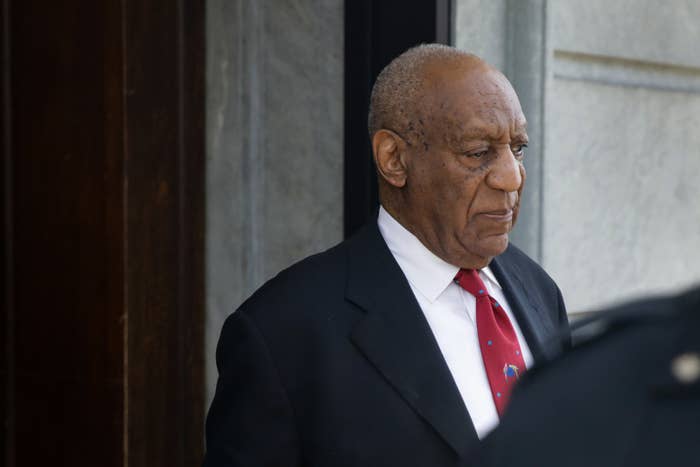 It was only four years ago that barely anyone remembered that in 2006, Bill Cosby had settled a lawsuit over a claim that he had drugged and sexually assaulted Andrea Constand. And the fact that 13 women, mostly referred to as Jane Does in court documents, had lined up to testify on Constand's behalf that Cosby had done the same thing to them, had also disappeared from the cultural memory. The lawsuit had been forgotten in the odd way that unpleasant things about well-liked figures tend to be erased from people's minds. Cosby's image as America's Dad had proved to be so indelible that not only did a 544-page biography published in September 2014 not mention the lawsuit or the other allegations, but NBC earlier in the year had excitedly announced it had made a deal with Cosby to develop a new family sitcom. "Few performers in history have meant more to a network than Bill Cosby has to NBC," wrote Bill Carter in the New York Times on Jan. 22, 2014, with no hint of any trouble on the horizon.
Four years later, Cosby's disgrace is complete. He has been convicted of drugging and raping Constand, and at age 80 is facing a possible 30-year sentence. Unless his conviction is overturned on appeal, America's Dad may die in prison.
Cosby's situation is specific, and the revelations about him predated the recent reckoning on sexual harassment and assault. But his conviction this week is firmly rooted in — if not the result of — that reckoning. And like so many of the #MeToo stories we've witnessed during these months, it began as a groundswell.
In winter 2014, shortly after NBC's happy Cosby announcement, Dylan Farrow's open letter once again accusing her father, Woody Allen, of sexually assaulting her as a child ran in Nicholas Kristof's New York Times blog. It's an odd thing that Farrow's letter — which resonated like a sonic boom — caused reporters to look into other prominent figures whose sordid pasts had been forgotten or concealed, but it did. In a two-week period in early February, Gawker, Newsweek, and BuzzFeed News wrote stories excavating the allegations against Cosby. A source close to Cosby seemed remarkably unconcerned about the allegations when I spoke with him then. "These cases came and were adjudicated at the time, and then they went away. We never hear anything about any of them," he said blithely. "I can't see that that has anything to do with him going back to television."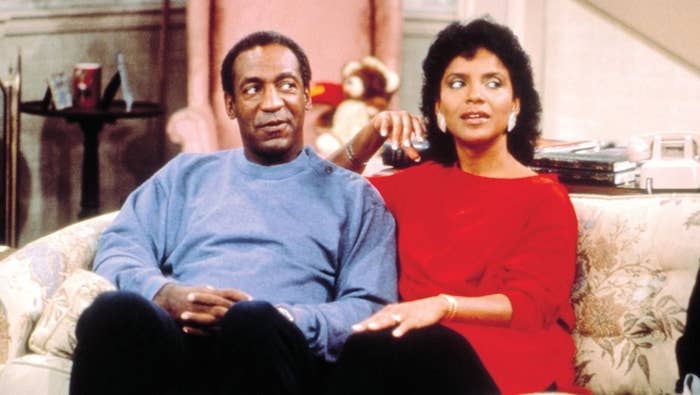 For months after that flurry, nothing more happened. In July 2014 at a press conference, NBC executives spoke glowingly about the comedy project, in which Cosby would play a grandfather "dispensing his classic wisdom on relationships and parenthood." When pressed on the question of whether they were concerned about Cosby's settled lawsuit, the network's entertainment chair, Robert Greenblatt, told me: "All I do is try to put on shows that I think are good, with extraordinary talent. I think he's extraordinary. And I think the show will be good. All the other things will sort of sort themselves out."
That laissez-faire approach all changed in October 2014 when Hannibal Buress's comedy set — which he had been doing for months with no one noticing — went viral. Skewering Cosby's respectability politics, Buress said: "'Pull your pants up, black people. I was on TV in the '80s. I can talk down to you because I had a successful sitcom.' Yeah, but you raped women, Bill Cosby. So, brings you down a couple notches. 'I don't curse on stage.' Well, yeah, you're a rapist, so, I'll take you sayin' lots of motherfuckers on Bill Cosby: Himself if you weren't a rapist."
It was the beginning of the end for Cosby. Old accusers came forward again, and more damningly, so did new accusers — an ocean of them. In quick succession, Cosby was forced to cancel public appearances, Netflix killed his comedy special that was set to air, and NBC dropped him.
Most important of all, Cosby's old tricks didn't work anymore. Having been famous for most of his adult life, achieving icon status in the 1980s with The Cosby Show, his wealth had created a bubble around him, and that bubble was protected by enablers and attack dogs. As things fell apart in fall 2014, Cosby's then-lawyer Martin Singer tried to play the old hits anyway, sending threatening letters to journalists about accusers like Janice Dickinson, and calling other accusers "ridiculous," or including a past mugshot of them in an email to discredit them. "It is long past time for this media vilification of Mr. Cosby to stop," read the end of one of Singer's bullying entreaties.
There was indeed media vilification, and cultural condemnation as well; Cosby became a pariah. It might have even been enough never to have to see him again, but in a rarity in this type of situation with sexual assault, the legal system began to kick into gear, too. Andrea Constand, who had first gone to the police in 2005, began to get criminal justice from the ambitious new district attorney of Montgomery County, Pennsylvania, Kevin Steele. He had openly criticized how the original case had been handled as he ran for DA, and when he won, he kept his word. Cosby was arrested on Dec. 30, 2015, right before the statute of limitations on her charge expired. And now, after a mistrial last June when a different jury couldn't reach a verdict, Cosby is a convicted rapist.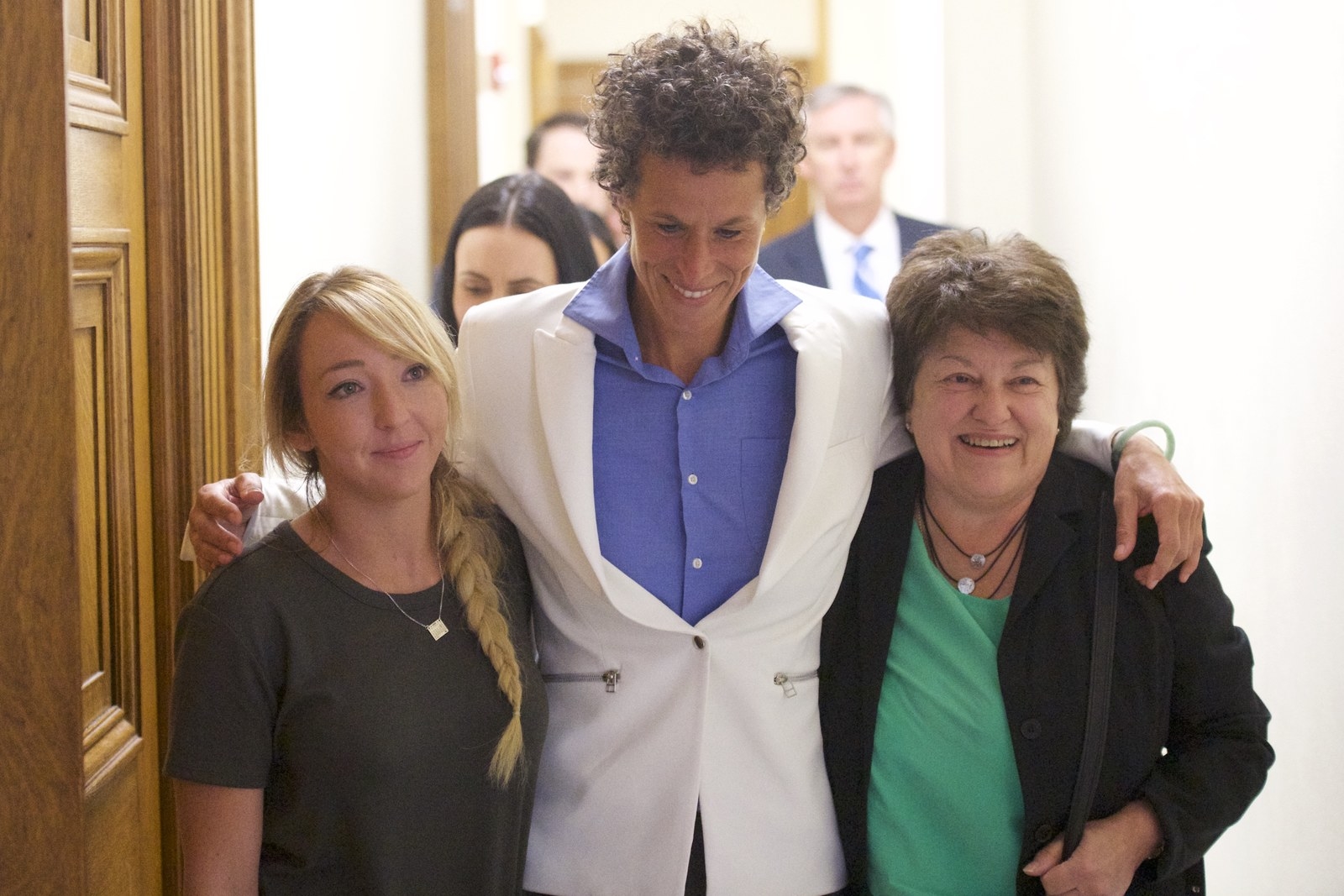 It's an astounding fall. Since early October, when investigations of Harvey Weinstein in the New York Times and the New Yorker set Tarana Burke's #MeToo movement into high gear, we have witnessed career-ending revelations about entertainment industry titans, media figures, and politicians. But those were all the results of whistleblowers leading to reported stories, and the men have been convicted in the court of public opinion, not of law. The courts have never been seen as friendly to survivors of sexual assault, which is why journalistic investigations and communal uprisings have had to suffice.
Yet it seems that things actually have shifted, at least a little. Victim-blaming works less — it certainly failed in Cosby's defense — and perhaps (perhaps!) people might believe women more. That five other accusers were allowed to testify against Cosby this time (but weren't in the previous trial) was likely as much of a factor in the guilty verdict as any new enlightenment brought about by #MeToo. These factors work in tandem, though: In the absence of any legal explanation, it's hard not to think that the same judge who had not allowed testimony from multiple Cosby accusers in the first trial hadn't been influenced by the seismic shift caused by the reckoning.
In the end, it took a village of women and their allies to bring Cosby to justice. As we've seen, there are a lot of angry villagers out there waiting to press forward about other predatory men. So the question now is: Who's next?