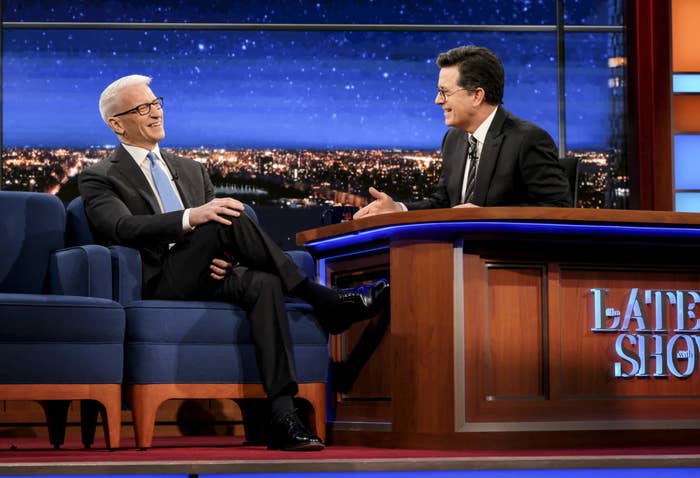 Stephen Colbert, whose ratings for The Late Show have directly benefited from his anti-Donald Trump stance, will produce a half-hour animated comedy series about the president for Showtime that will air this fall. The show will spoof the Trump administration and the president's family, Showtime announced on Thursday.
The animated Trump character has been featured on Colbert's election night special for the pay-cable network as well as on his nightly talk show. Colbert and The Late Show's Chris Licht will be executive producers of what the press release called a 10-episode series detailing "the truish adventures of Trump's confidants and bon vivants – family, top associates, heads of government, golf pros and anyone else straying into his orbit."
Animation is notoriously slow to produce, with shows like Family Guy and The Simpsons working almost a year ahead of time, but the untitled Trump show will have a fast turnaround in order to keep up with the breakneck news cycle. Showtime compared the upcoming series to its timetable for the docuseries The Circus, which followed the election and the Trump presidency. Tim Luecke, who created the Trump character for the nightly Late Show segments, will be the show's lead animator.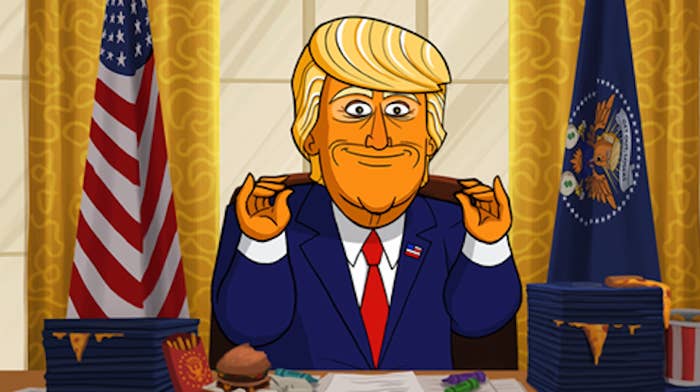 Colbert's Late Show began regularly beating Jimmy Fallon's Tonight Show in total viewers (though not among the 18-to-49 demographic advertisers care about the most) in early February, directly coinciding with Colbert taking on Trump. The CBS host has continued to overtly mock Trump, recently going as far as to visit Russia for episodes that aired in mid-July.
The stunt resulted in The Late Show's largest ever margin of victory over The Tonight Show. In a statement, Colbert promised more trolling: "I know a lot of people wanted to do this, and I'm honored that the Cartoon President invited our documentary crew into his private world," Colbert said. "I've seen some of the footage, and I look forward to sharing the man behind the MAGA."