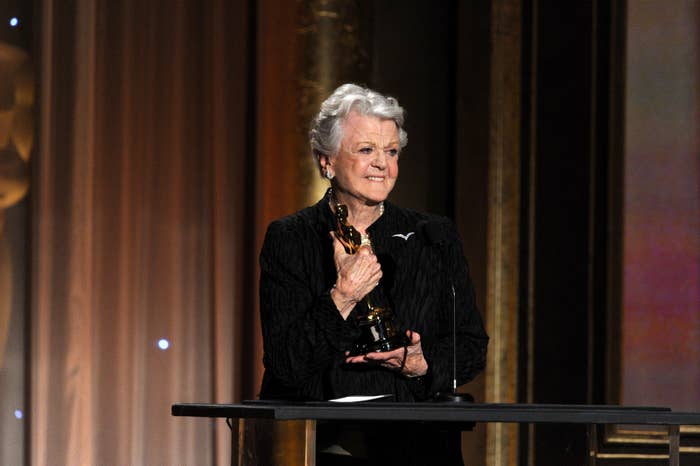 Dame Angela Lansbury, the acclaimed actor of stage, film, and television, has died, her family said Tuesday. She was 96.
The actor died in her Los Angeles home at 1:30 a.m. local time on Tuesday, her three children said in a statement provided to BuzzFeed News. She was just five days shy of her 97th birthday.
Lansbury, who was awarded a damehood in 2014, was best known for her 12-season stint on CBS's Murder, She Wrote, in which she played Maine resident Jessica Fletcher, a successful mystery writer turned amateur detective. The show ran from 1984 to 1996, and for most of those years, it was in the top 10 most-watched shows on television.
In an interview with the Television Academy, Lansbury said that she decided to do Murder, She Wrote because, as she approached the age of 60, she was "tired" from traveling on the road for her theater endeavors.
Lansbury said that at first, her agents sent her scripts that were "dreadful," and she was "pissed off." She said, "Jiminy, I've been working all these years in the theater and in movies … and I have a little bit of a reputation … for being someone who knows how to do what I do, which is act."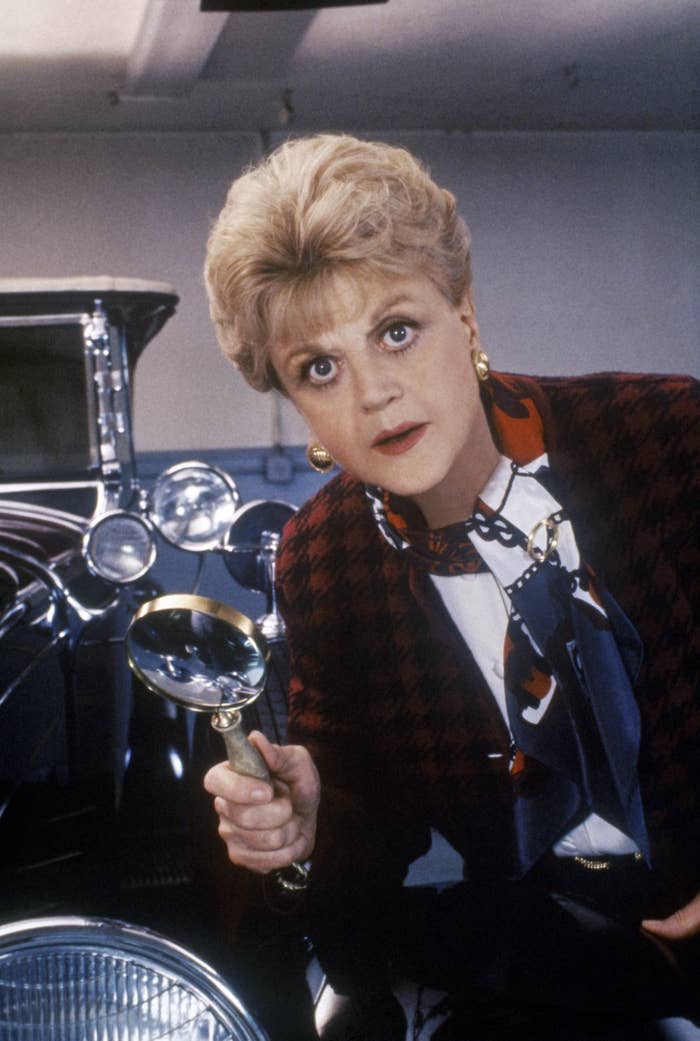 "I sent them back and said, 'Do you mean to tell me that I've been working in the theater getting 10% of the gross and keeping the curtain up for 15 years in New York — is that what you call a television opportunity for me at my age?' Well, they thought again."
She was then sent two scripts that appealed to her, one of which was Murder, She Wrote. "As far as I was concerned, there was no contest. This lady, Mrs. Fletcher, was the one I felt I could bring something to."
Angela Brigid Lansbury was born in London's East End on Oct. 25, 1925. Her Irish mother was a stage actor in London; her father and grandfather were both career politicians (her father died when she was 9).
The family moved to New York City during the beginning of World War II to avoid the bombings by Germany during the London Blitz. From there, Lansbury studied acting and soon moved to Los Angeles to be in movies.
Her first role was in the 1944 paranoiac classic Gaslight, in which she played a maid, working opposite Ingrid Bergman and Charles Boyer. She earned an Academy Award nomination for Best Supporting Actress for the role. The next year, she was nominated again for Best Supporting Actress for 1945's The Picture of Dorian Gray.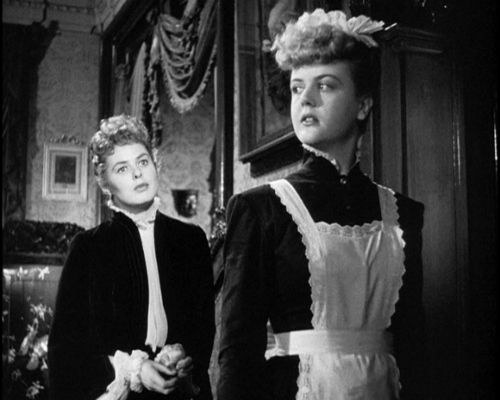 Lansbury acted with some of the biggest stars of the '40s and '50s film era. She costarred with Elizabeth Taylor (National Velvet, 1944); Spencer Tracy and Katharine Hepburn (State of the Union, 1948); and later, Paul Newman and Joanne Woodward (The Long, Hot Summer, 1958). She had a contract with MGM, but, as she told the Los Angeles Times in 1985, the company would sometimes "loan" her to other studios.
Lansbury was a character actor in the movies she did, playing roles that were never the romantic leads and were usually off to the side, if not overshadowed. In a 1985 interview with Barbara Walters, she said, "I desperately wanted to look like the girls who sat at the makeup tables at MGM — I envied them."
She was often cast as characters much older than she was. She played Elvis Presley's mother in Blue Hawaii (1961) when he was 26 and she was 35.
But the most egregious example of Lansbury being cast for a role she was too young for yielded arguably her greatest film performance, in 1962's The Manchurian Candidate. Directed by John Frankenheimer, the film tells the story of a Korean War veteran (Laurence Harvey) who has been brainwashed by communists during the war to assassinate a presidential candidate.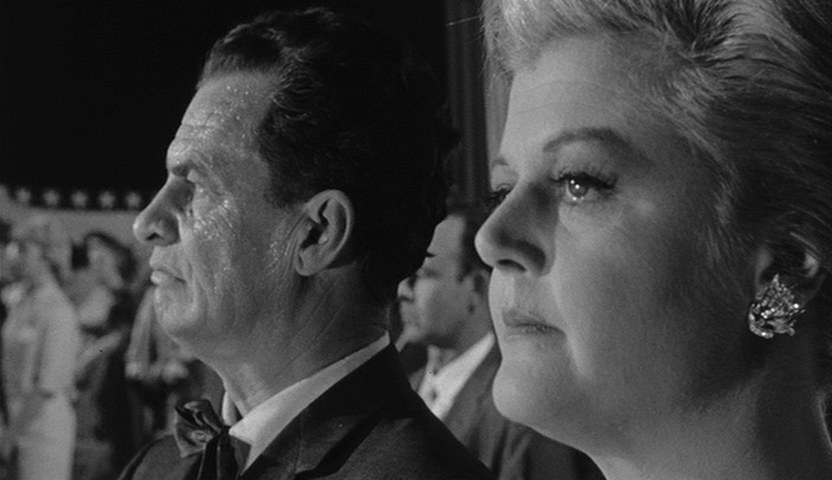 Lansbury, then 37, was cast to play Harvey's mother — he was 34. In the interview with Walters, Lansbury, who never shied away from being honest about her feelings, said that being cast in older roles was something she resented. "Yeah, I did mind — more than I ever let on," she said. "I covered it up with a professional bravado."
Nevertheless, Lansbury stunned as The Manchurian Candidate's Eleanor Iselin, a brutal, ambitious political wife and secret communist. She is the deeply sinister force behind her silly husband, a senator whom she uses to try to exercise her diabolical, murderous scheme. Which is no less than overthrowing the US government. Though the movie bombed initially, Lansbury was nominated for her third Best Supporting Actress Oscar. (If you want to see why, watch Iselin's chilling monologue in this scene with Harvey, which culminates in her kissing her son on the mouth.) In 1988, The Manchurian Candidate was rereleased into theaters, became a hit, and is now considered a classic.
If Lansbury's time in film had some frustrations for her, in musical theater, she found only success. Mame had been a play and a movie (Auntie Mame), both of which starred Rosalind Russell as the title character. But when Russell said no to a musical adaptation, Lansbury stepped in to play the eccentric Mame, who unexpectedly becomes a surrogate parent to her nephew. It was a huge hit for which she won the first of her five Tony Awards. (Only Audra McDonald has more, with six.)
Besides Mame, Lansbury's other signature Broadway musical role was Nellie Lovett in Stephen Sondheim's 1979 Sweeney Todd: The Demon Barber of Fleet Street. She was living in Ireland when Sondheim made her the offer by telegram, and she told the Television Academy that both she and her husband, Peter Shaw, remembered the character as a "legendary bogeyman" from 19th-century serialized fiction, and were intrigued. "On the other hand," Lansbury recalled, sounding mischievous, "the old star said, 'Hey, wait a minute, this is called Sweeney Todd, how does Mrs. Lovett fit in?'"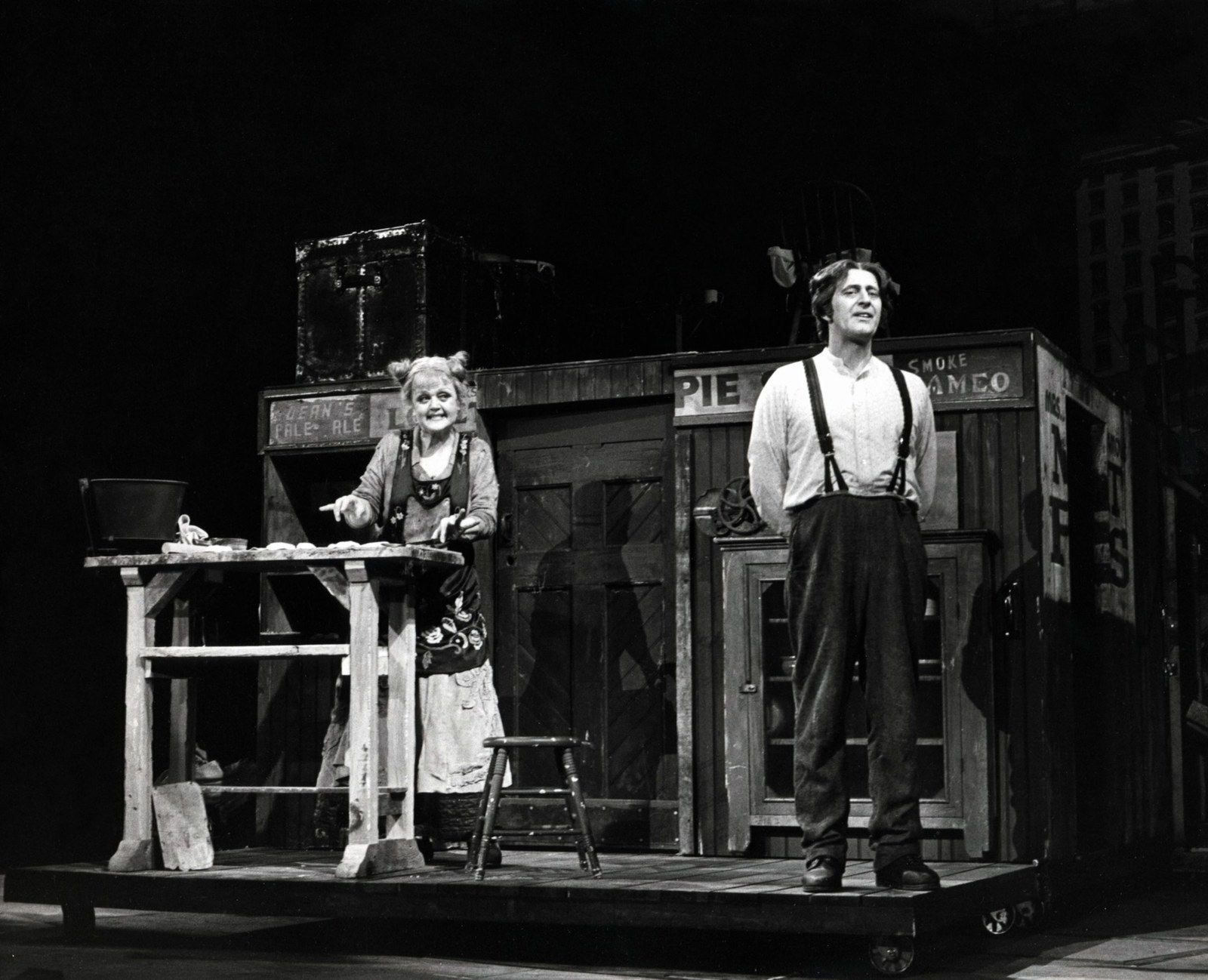 She needn't have worried: Her role as the gleeful baker who turns Sweeney Todd's murder victims into meat pies was scene-stealing, especially the song "A Little Priest," which Sondheim wrote to address her concerns about being overshadowed. She won another Tony for the role. (When asked by the Telegraph in 2012 whether she had seen Tim Burton's 2007 Sweeney Todd movie, Lansbury answered with her characteristic bite: Yes, and she'd gone to see it with Sondheim, but..."no comment.")
Having become a star of musical theater in the mid-'60s, Lansbury returned to movies occasionally in the '70s, with the lead role in the 1971 Disney hit musical Bedknobs and Broomsticks. Much later, she played the iconic singing teapot, Mrs. Potts, in 1991's Beauty and the Beast.
As Lansbury aged, she balanced television appearances, film roles, and the stage. But it was in theater where she achieved true longevity, winning another Tony Award in 2009 at age 83 for Blithe Spirit, starring on Broadway in Gore Vidal's The Best Man at age 86 in 2012, and in 2013 touring Australia with James Earl Jones for six months in Driving Miss Daisy (which was filmed for PBS's Great Performances series).

She also appeared in Mary Poppins Returns (2018), and as Aunt March in a BBC–PBS coproduction of Little Women for Masterpiece.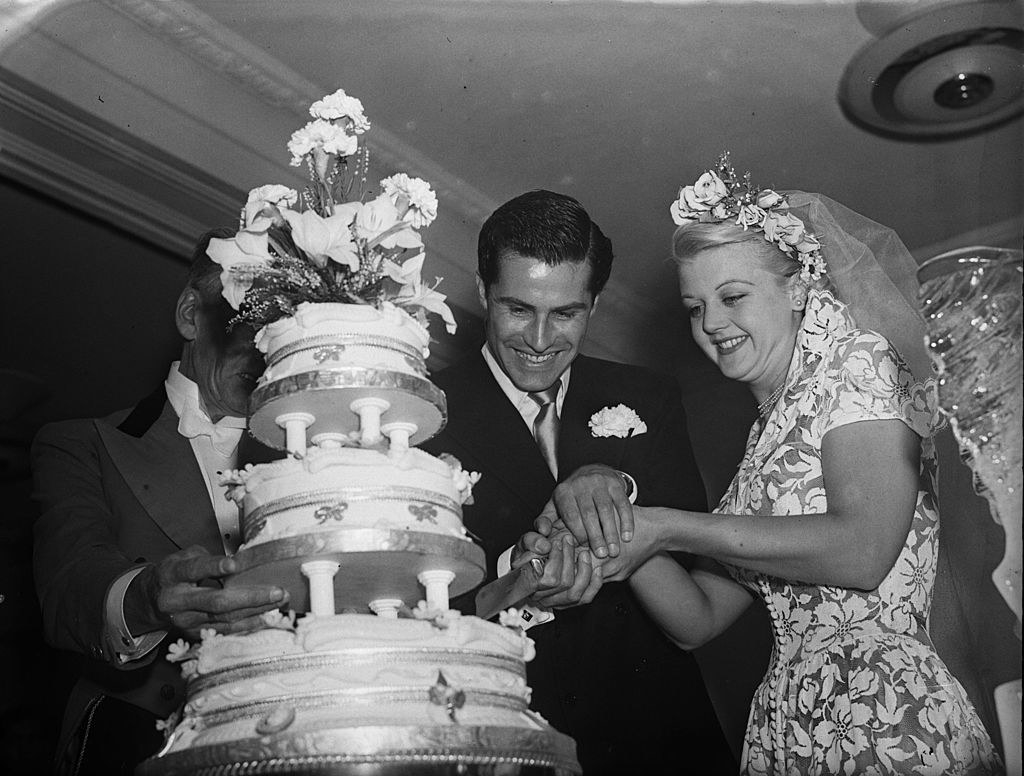 Lansbury was married to Peter Shaw for 54 years, and they had two children together, along with Shaw's stepson, whom they raised. She is survived by those children, Anthony, Deidre, and David.
Shaw had been an actor, then an agent, and then managed Lansbury's career. "We were a unit," she told the Telegraph. "We didn't shut out the world but we were almost too self-contained." After Shaw died in 2003, Lansbury said she "pulled out of everything," until Emma Thompson asked her to play the villain in the 2005 movie Nanny McPhee.
When Lansbury received an honorary Oscar in 2013, she spoke of the actors and directors she'd worked with, calling Ingrid Bergman "that beautiful, lovely woman" and telling a story about having coffee with Clark Gable in the MGM commissary. "That's as far as it went, you understand," she said. Then, she added, "I once saw him driving down Sunset Boulevard — I'll never forget — in a dark brown Mercedes convertible. I never got over it. And when I could afford it, I got the same car in dark brown, and drove it for years."

"Until it was stolen," she added with her signature dry wit, as the audience laughed.