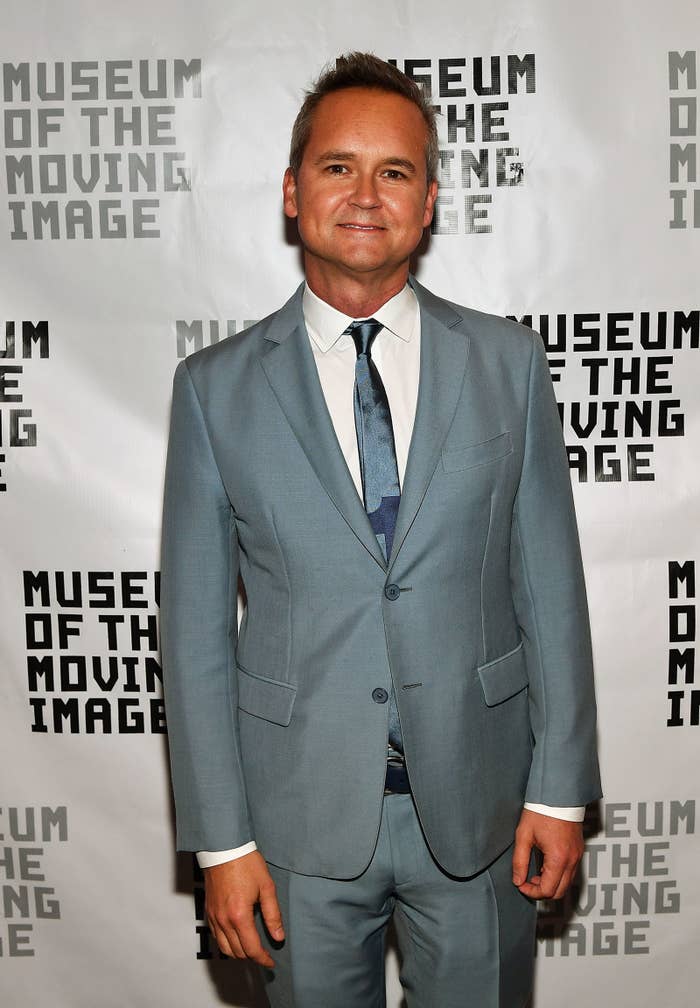 UPDATE
A source confirmed to BuzzFeed News that Price has "resigned" after being suspended on Oct. 12. CNN's Brian Stelter was the first to report Price's ouster on Twitter. The original article appears below.
Hours after The Hollywood Reporter published a story about Amazon Studios' Roy Price allegedly sexually harassing a producer of one of the streamer's shows, Price has been put on leave. An Amazon spokesperson confirmed the news to BuzzFeed News: "Roy Price is on leave of absence effective immediately. We are reviewing our options for the projects we have with The Weinstein Company." Variety was the first to report Price's suspension.
In late August, it was reported that Price had been investigated by Amazon for "unwanted sexual remarks" toward Isa Hackett, a producer of The Man in the High Castle. The story, reported by Kim Masters for The Information, didn't get much attention at the time.
In the wake of the investigative stories about Harvey Weinstein in the New York Times and New Yorker over the past week, revealing decades of allegations of sexual harassment and assault, Hackett told Masters she felt further emboldened. She said that when she and Price were at Comic-Con in San Diego in 2015, he propositioned her. "You will love my dick," Hackett said Price told her in a cab. Hackett is the daughter of Philip K. Dick, whose work provides the source material for The Man in the High Castle.
Price's attorney Charles Harder did not immediately respond to BuzzFeed News' request for a comment about Price's suspension and Hackett's allegations. Attorney Lisa Bloom had worked with Price until recently, but on Thursday, she told BuzzFeed News that her "representation of Roy Price has concluded."
According to Deadline, Amazon Studio's COO Albert Cheng will take over for Price.

Thursday was a perfect storm for Price, with Rose McGowan blasting him on Twitter for "funding rapists, alleged pedos and sexual harassers," referring to Amazon's high-profile projects with The Weinstein Company, which include The Romanoffs by Matthew Weiner, and David O. Russell's untitled series. McGowan also tweeted at Amazon CEO Jeff Bezos: "I told the head of your studio that HW raped me. Over & over I said it. He said it hadn't been proven. I said I was the proof."
Earlier this month, the Wall Street Journal wrote a devastating analysis of why Amazon is failing in the original content business, revealing that the company had passed on The Handmaid's Tale (which went to Hulu and won many Emmy awards) and Big Little Lies (which went to HBO and also dominated the Emmys). The shows the streaming service has picked up have barely made a cultural impact, other than Transparent, which has won several Emmys and attracted buzz during its first few seasons. But according to the Journal story, "fewer than one million people" have watched the show's recent seasons. (Amazon, much like Netflix and Hulu, has not released numbers about its viewership.)

That Price has remained in the Amazon Studios job until now with so little to show for it has been a subject of much speculation in the entertainment industry. The streaming service has spent $4.5 billion on original content in 2017. It has spent lavishly on shows like The Last Tycoon, Z: The Beginning of Everything, and Woody Allen's $80 million debacle Crisis in Six Scenes, only to cancel them after one season.
As David E. Kelley, the creator of Goliath, who left after its first season, told the Journal, "I'm a huge fan of the company overall, but their entertainment division is a bit of a gong show."