Last month, someone on Tumblr posted a photo of this Shibu Inu dog in a cowboy hat with the caption "what in tarnation," for some reason.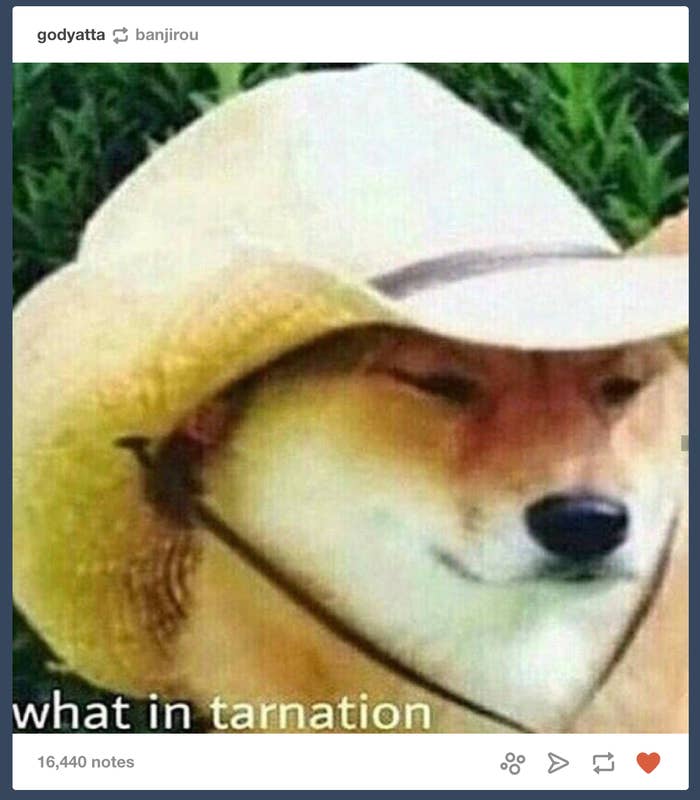 Then the Shibe in a cowboy hat appeared on Twitter, where it went super viral.
At first, the whole meme was about the dog saying "what in tarnation"...
But then things got weird...
It kept going...
And going...
And well...
You get the idea...
It's become so widespread it's even inspired its own Twitter account.
Basically, everyone's super confused about this whole thing.