Before the ceremony, he was interviewed for Chinese video-streaming website Youku by Hong Kong singer and rapper Jackson Wang, who is a member of the K-pop group Got7.
During the interview, people couldn't help but notice something funny going on in the background. The woman behind the two was dancing along to Desiigner's answer as if he were rapping.
She quickly went viral, with one tweet of the video gaining more than 123,000 retweets.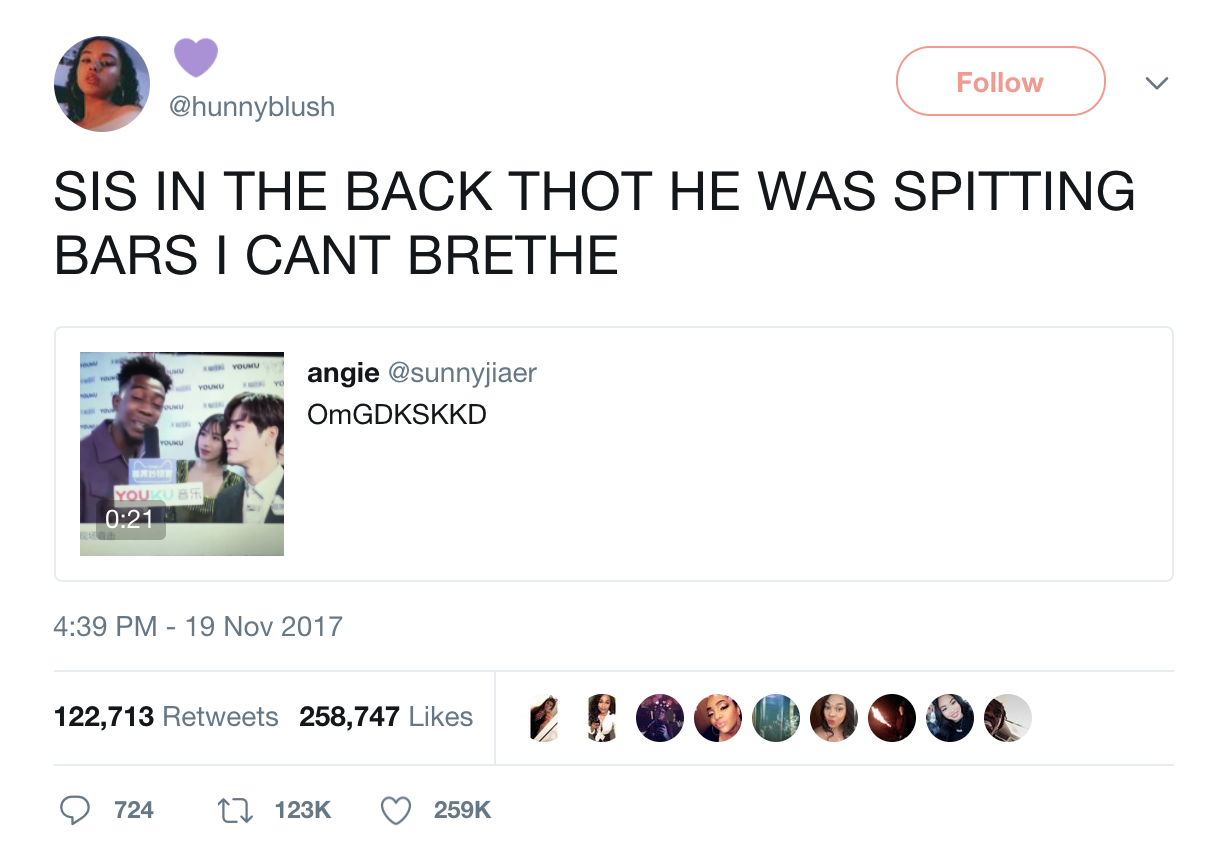 They thought it was hilarious.
And that she was adorable.
Oh and in case you were wondering, the woman is Chinese TV presenter Wenya.
Wenya told BuzzFeed News that she hadn't really been paying attention to what Desiigner was saying, but just thought that he had a lot of rhythm when he was talking.
Get you a hype man like Wenya.