A week before her wedding, Rebeca Sinohara, a 24-year-old from Itajubá, Brazil, got a bit sad after looking at other women's wedding prep photos.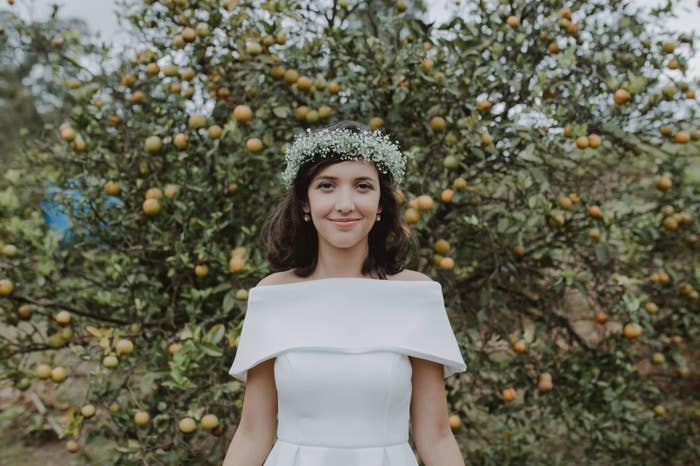 Sinohara, a computer engineering student, told BuzzFeed News that she didn't have any close female friends. "In my engineering classroom there were 56 guys and only four girls, so it's not like I had a lot of choice," she said.
"Of course I have girlfriends from childhood and high school but we are not as close as before, and there are some girls that I lived with in shared housing during university, but none of them I became BFFs with," she said.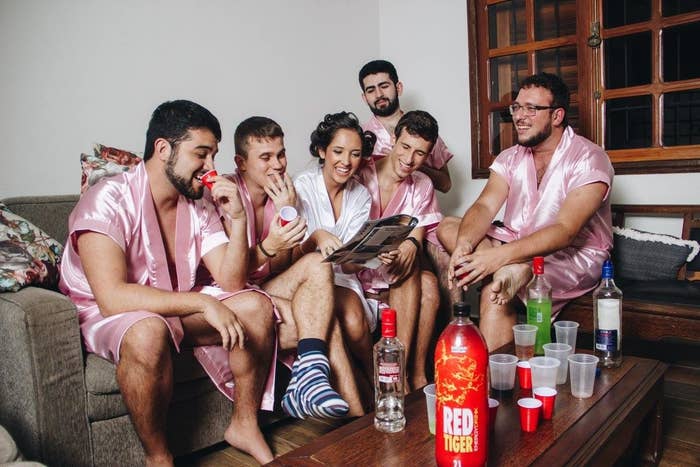 "I always knew that I wouldn't have a gang of girls to be bridesmaids and to sit together putting on makeup and all before the event," she said.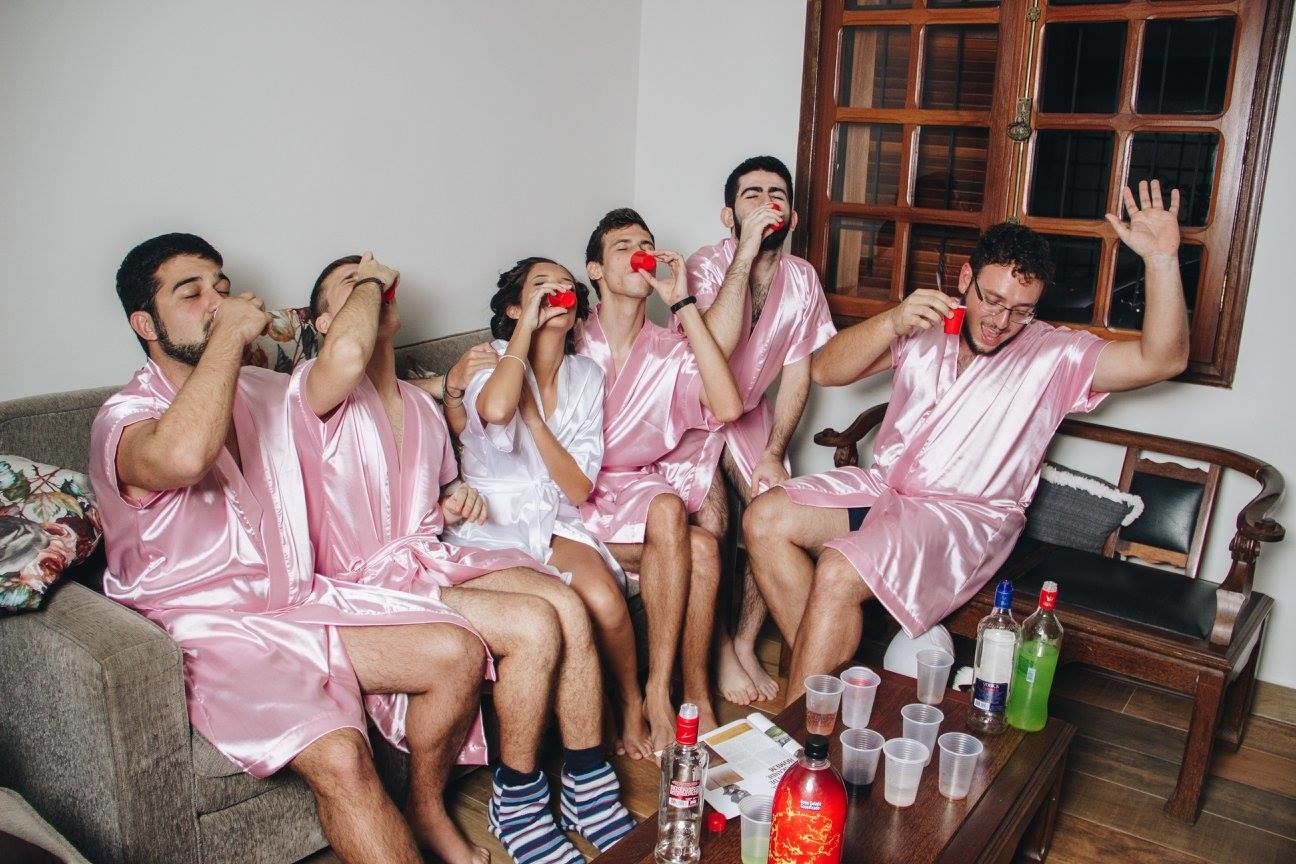 But then she had an idea — she would take her wedding prep photos with her five closest guy friends instead.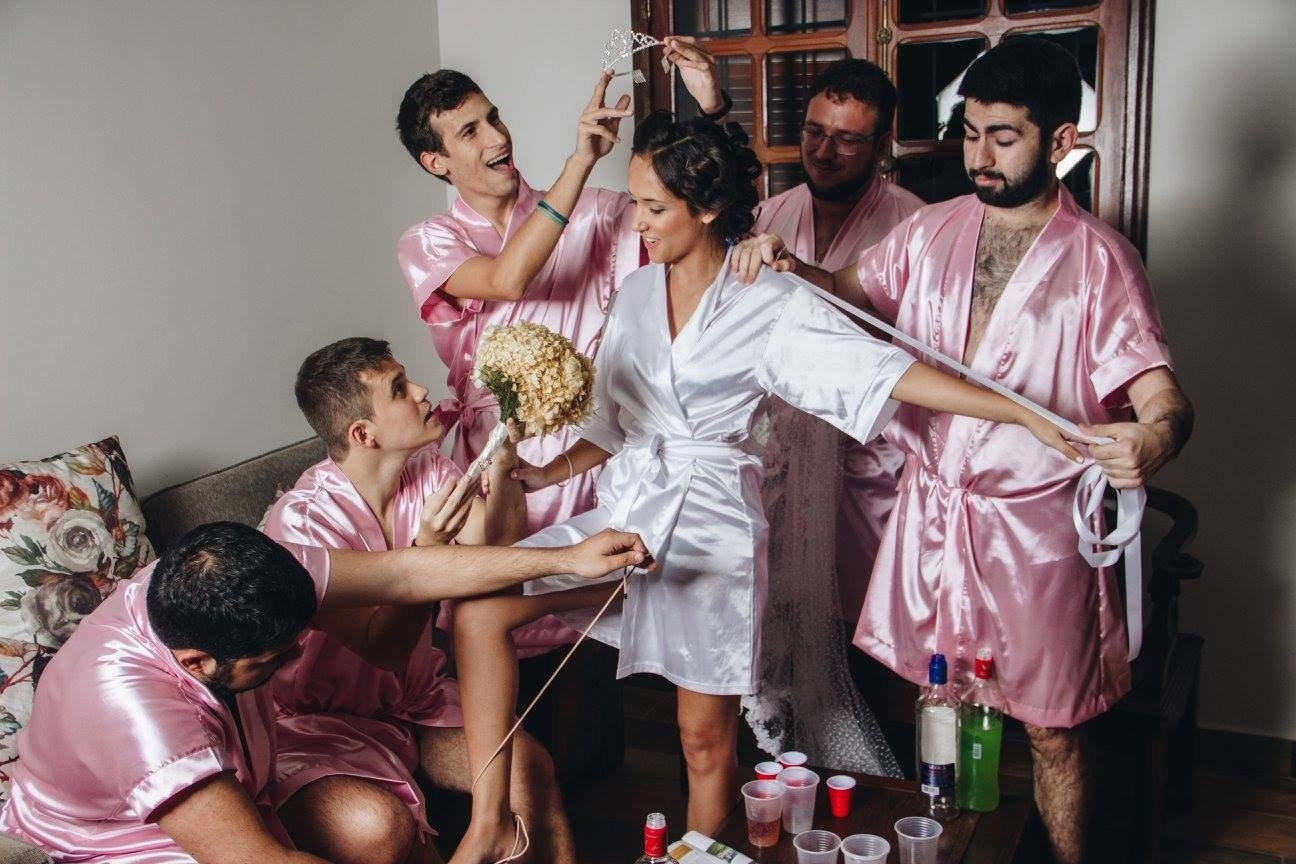 "They are really great friends, and I had no doubt they would do this for me," Sinohara said.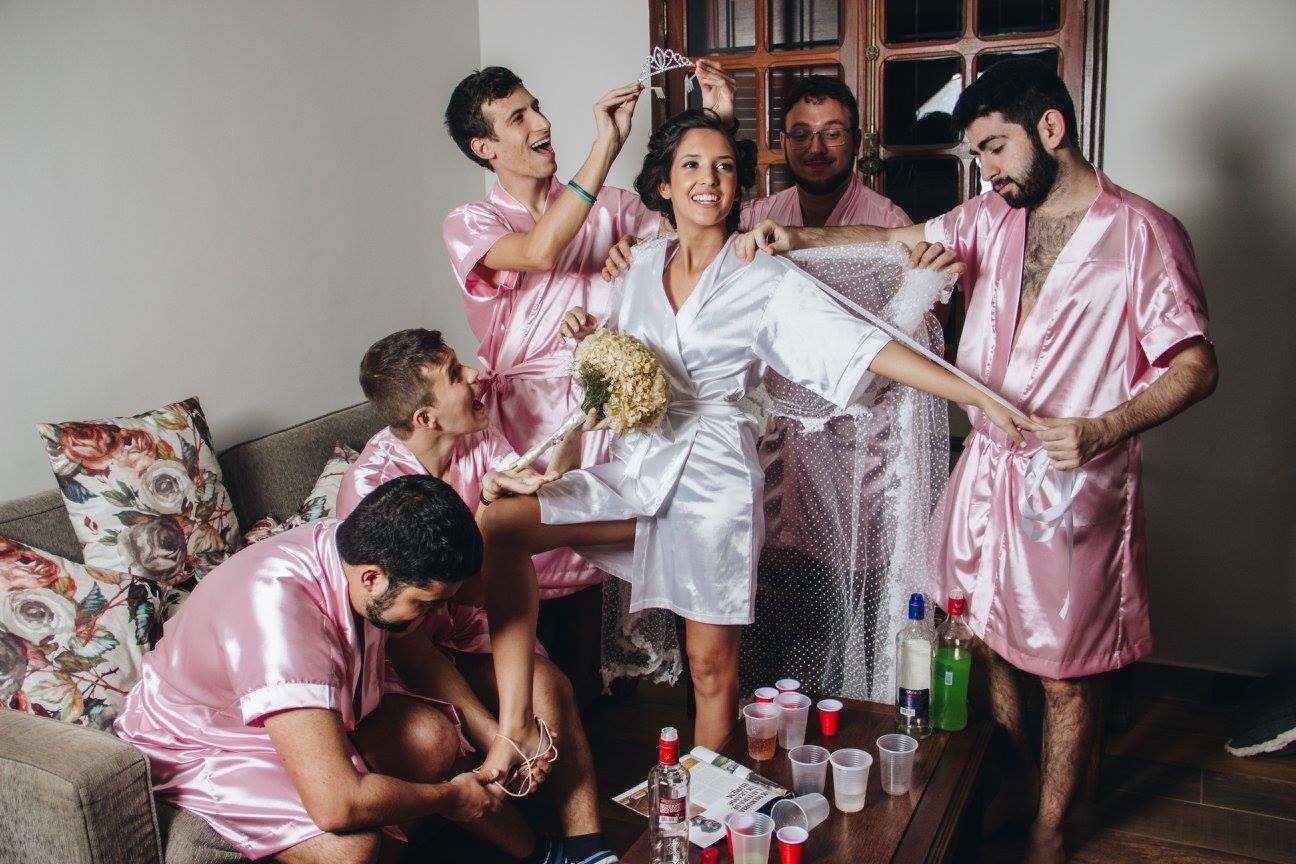 And yep, "the guys totally loved the idea right away."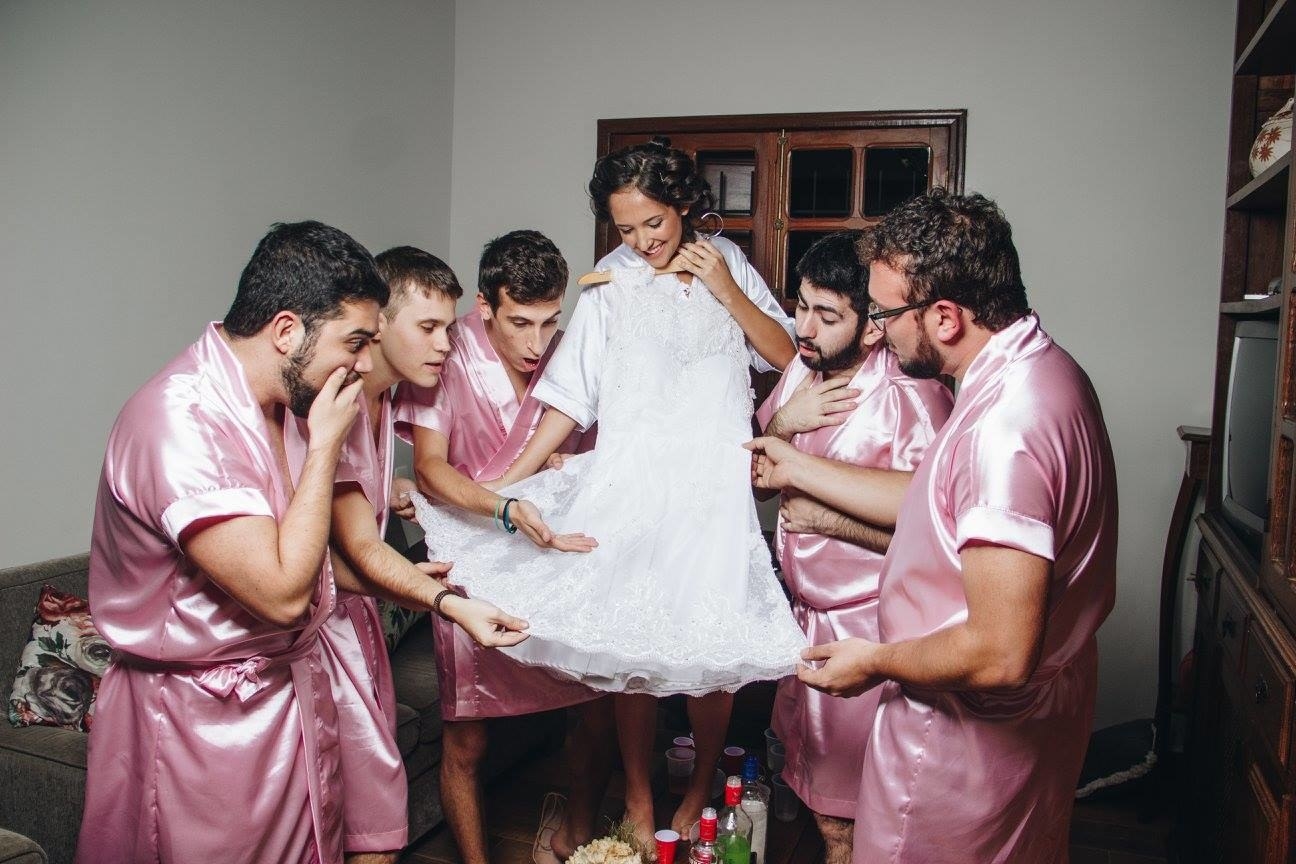 Sinohara said she had originally planned for something simple with just cell phone photos of them in the robes, but then her makeup guy got involved and the photo shoot became much more elaborate.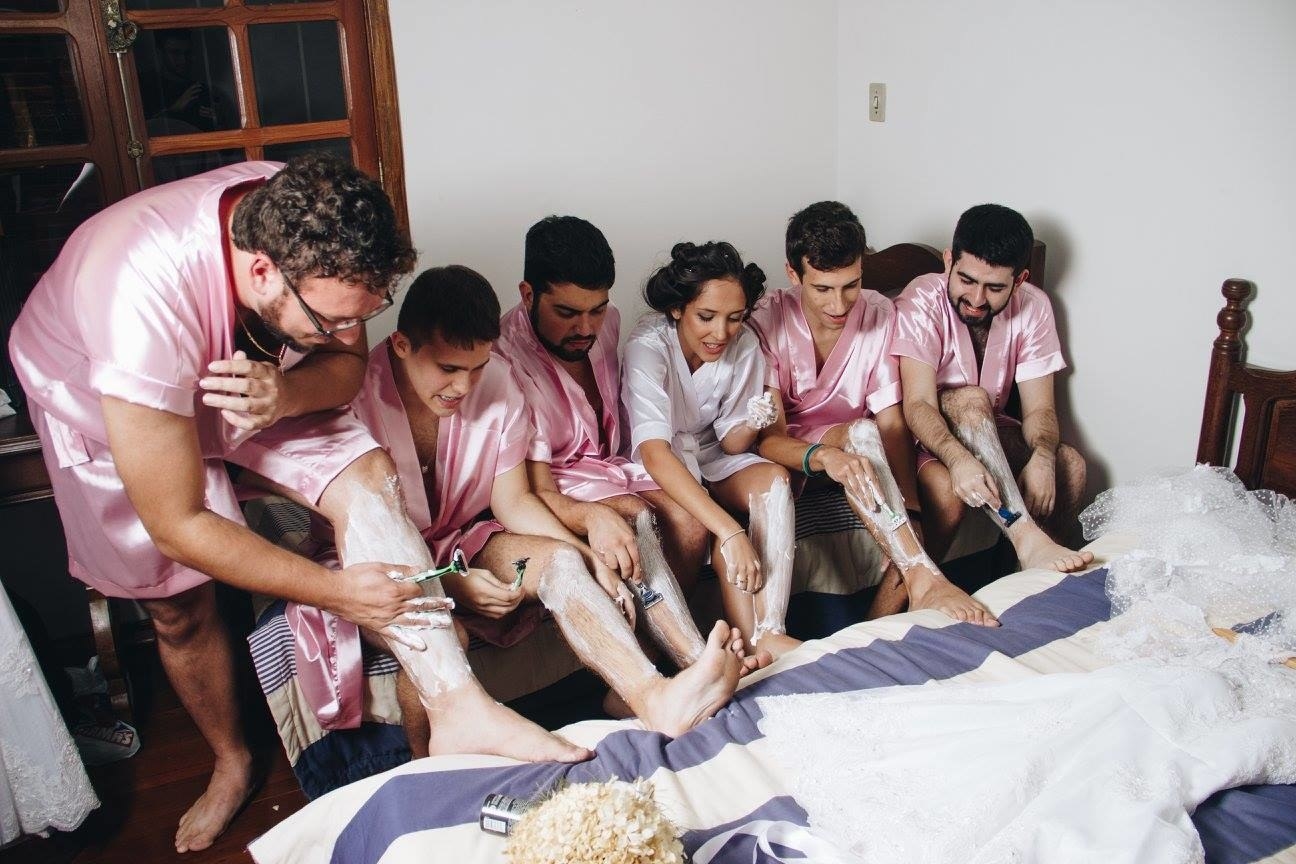 "The guys were all so happy in their pink robes," Sinohara said. "It was really funny."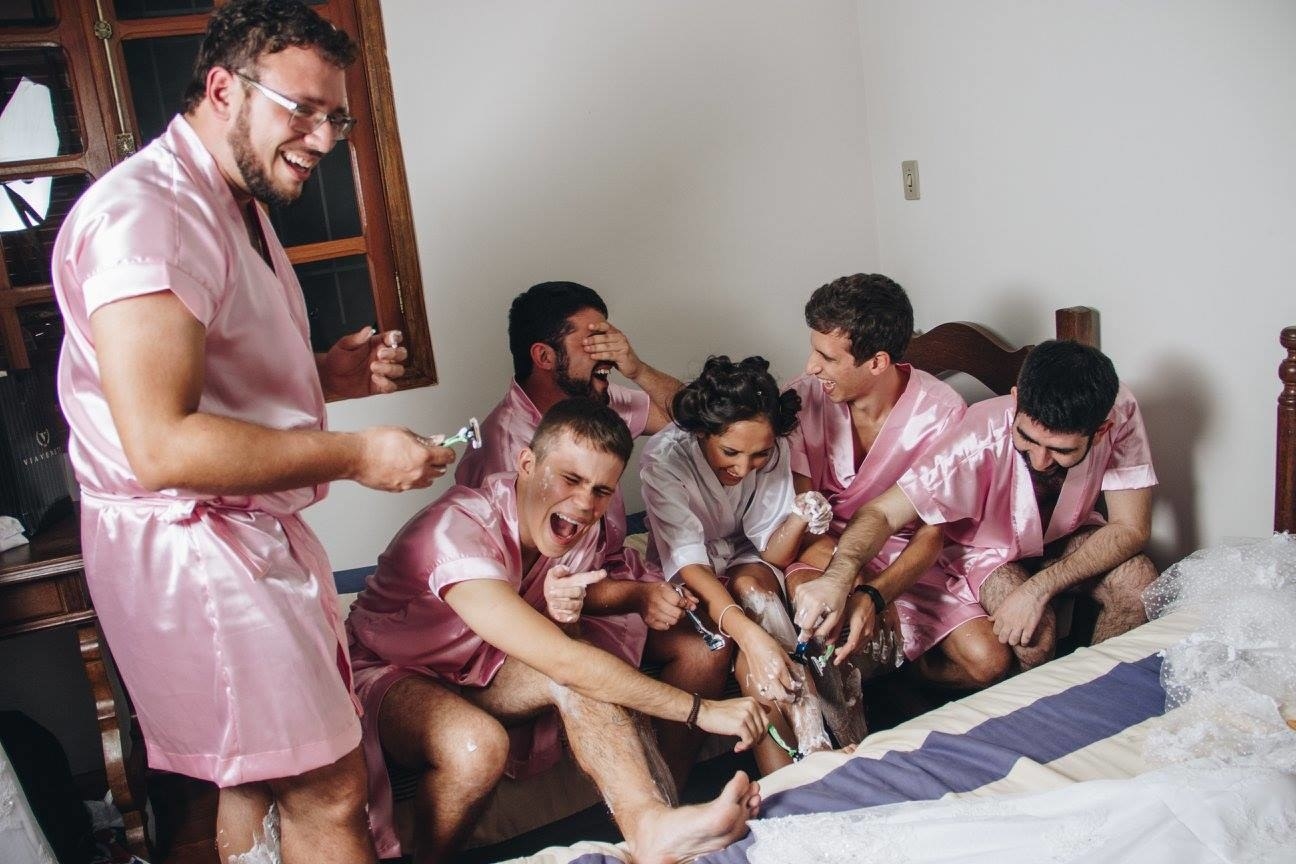 Sinohara said her then-fiancé, Renato Sinohara, was a bit sad at first because he also wanted to be in the photos, but they managed to find a way to include him in the end.
"He was there during the photo shoot laughing the whole the time," she said. "We all had a lot of fun in that day."
Sinohara posted the photos to her Facebook page, where they quickly went viral, being shared more than 50,000 times.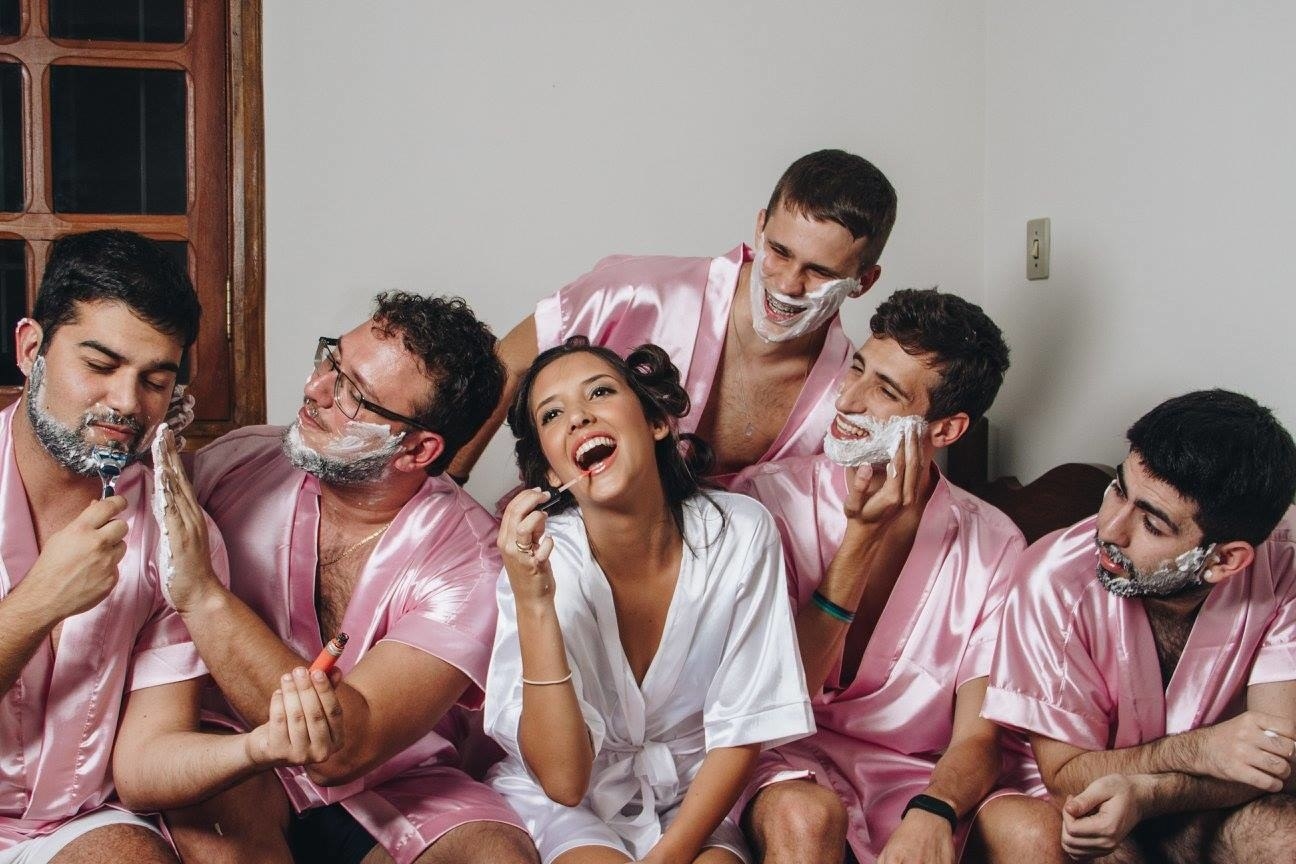 "I definitely never thought it was going to go viral," Sinohara said. "The pictures were supposed to be only for us, to keep as a good record."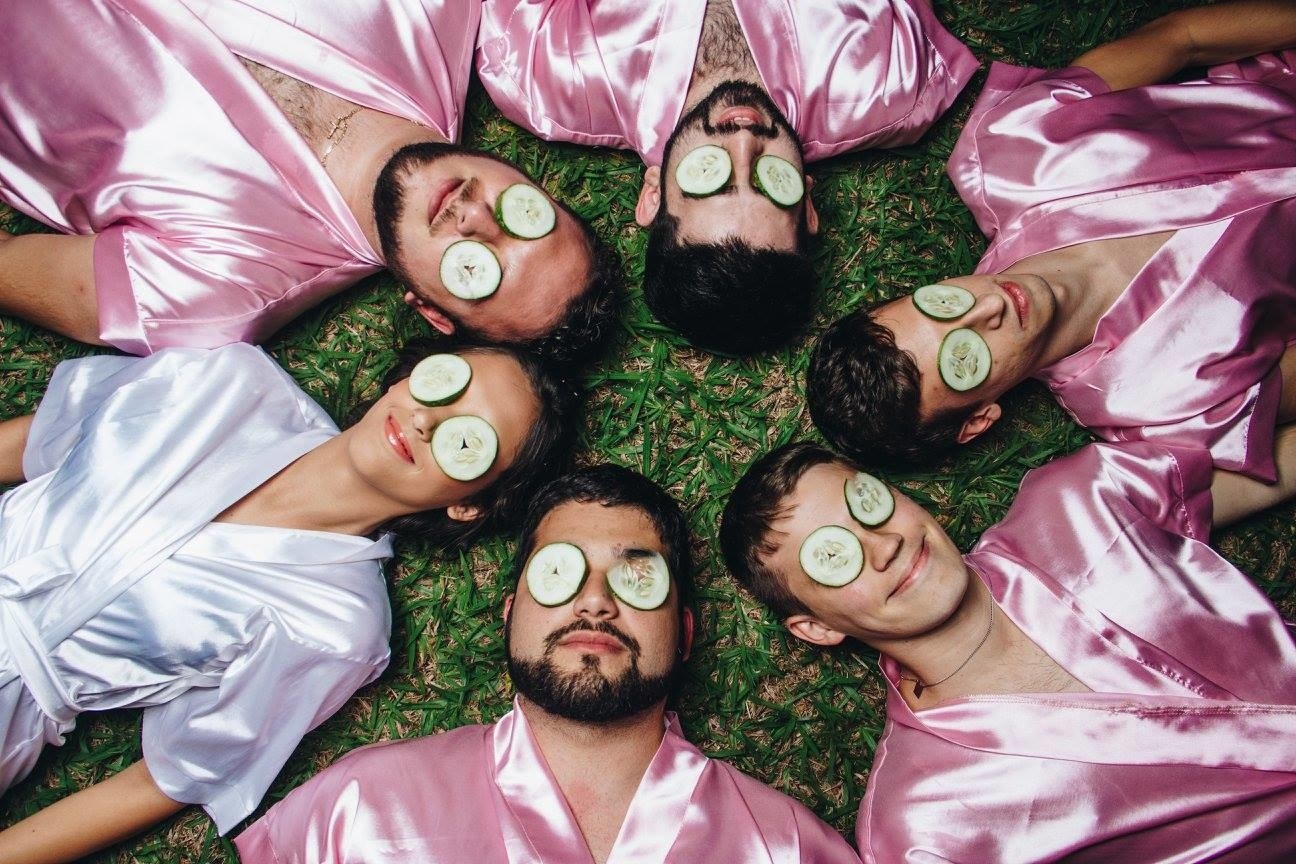 People really love it.

And a lot of women could relate.


All five of her "bros" were in attendance at her wedding on April 30.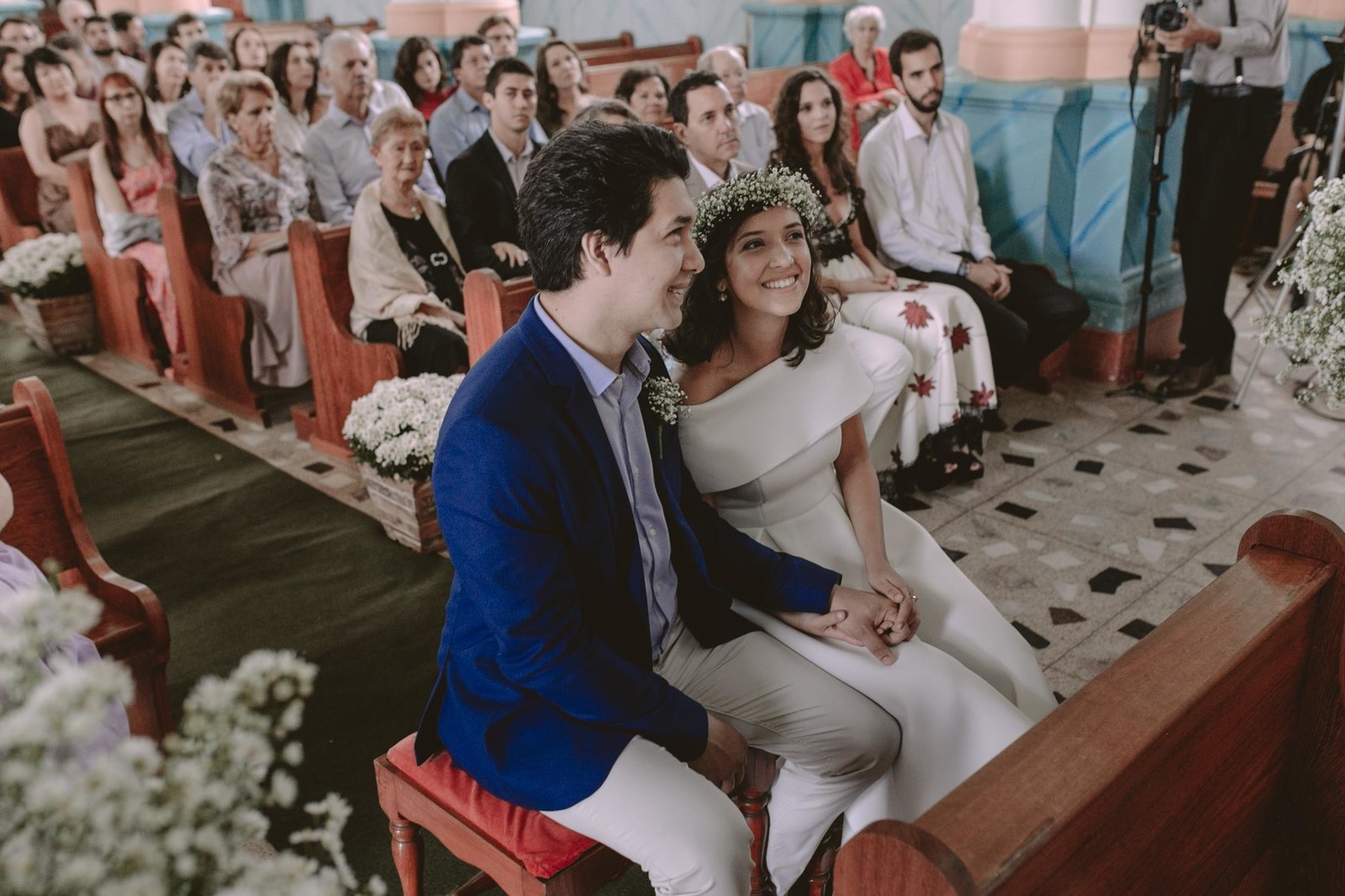 "The wedding was simply amazing," she said. "Renato and I share a great love, and it's easy for people to see and feel that when they are around us. It was a very simple and intimate event, and everything was planned just the way we like."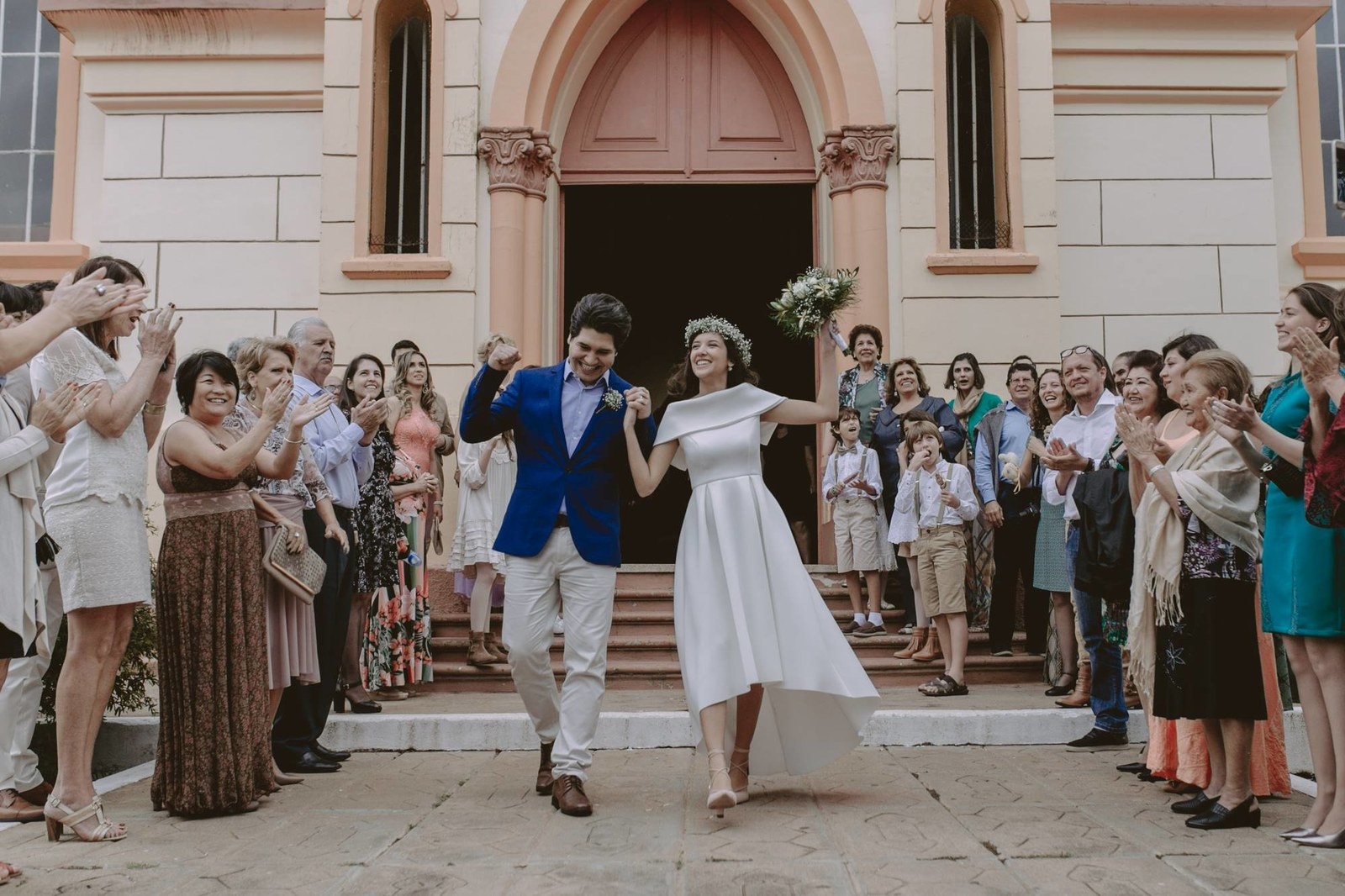 "I can say for sure all the five guys cried," Sinohara said. "I just reeeeally hope someone got that on camera."