At the beginning of the school year, Taylor Kerby, a high school psychology teacher, complimented a student on his shoes and said he wanted some. Then on Tuesday, this happened.
Dyani Heredia, the 17-year-old student who tweeted the video, told BuzzFeed News that after Kerby said he probably wouldn't buy a pair, her classmates Faye and Olivia pitched the idea to buy him the shoes about two weeks ago.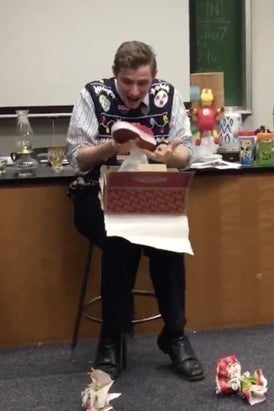 "There were about 25 of us and we pitched in $2 each," Dyani said.
It took the students about two weeks to get the money together, and Olivia bought the shoes last weekend.
Dyani said the students then presented the shoes to Kerby at the beginning of the class, which is when they share good things that have happened to them.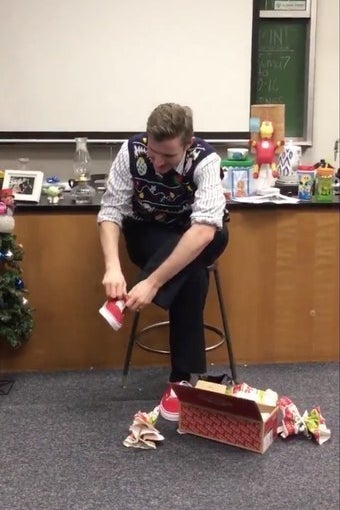 Kerby told BuzzFeed News said that he was really touched and moved, adding that students had never done anything like that for him before.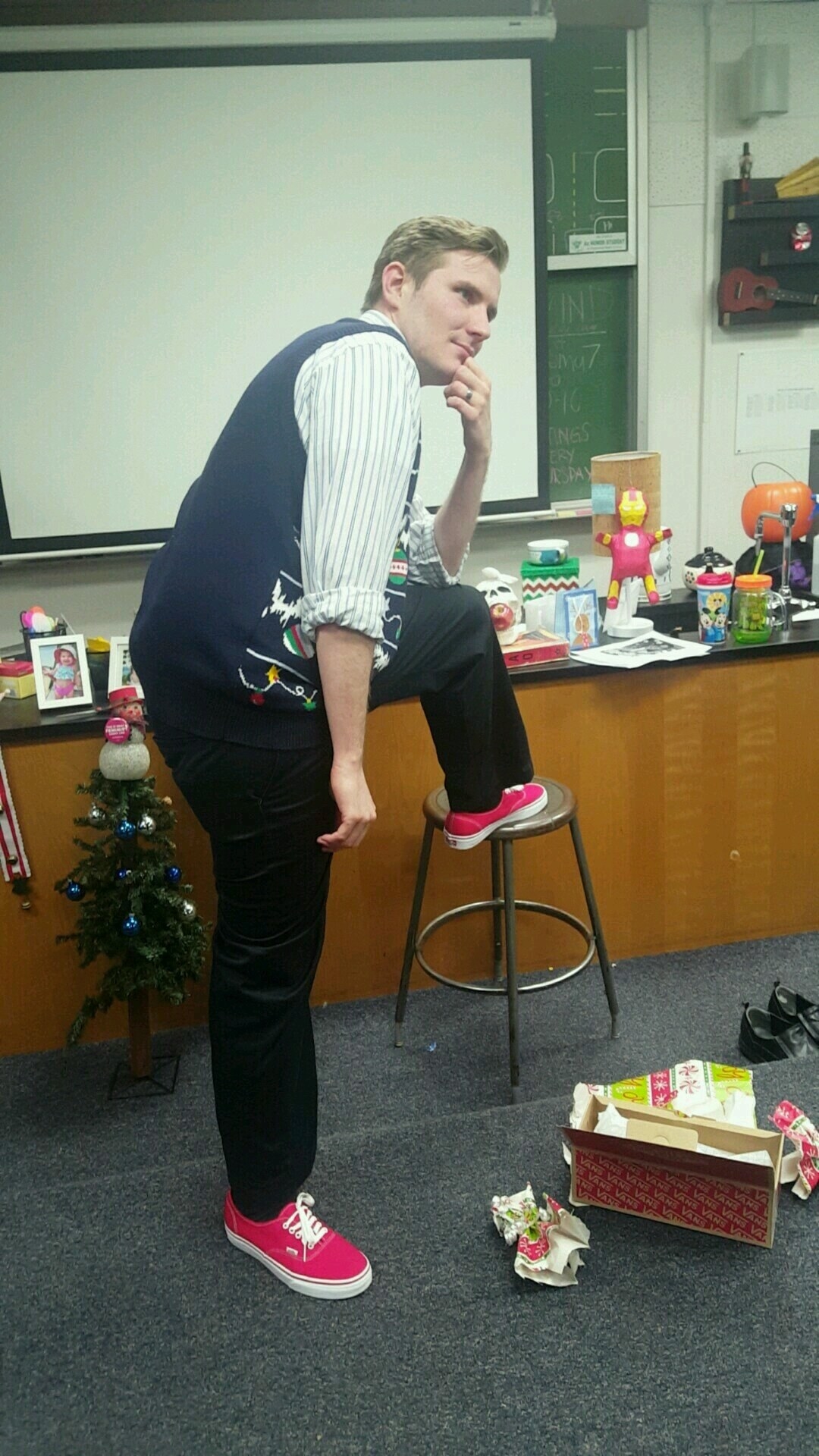 Kerby said he was unaware that the video had gone viral until Dyani told him the next day and couldn't figure out why people were sharing it.
Dyani also sent BuzzFeed News this photo of Kerby with the "planning committee" of Faye, herself, and Olivia.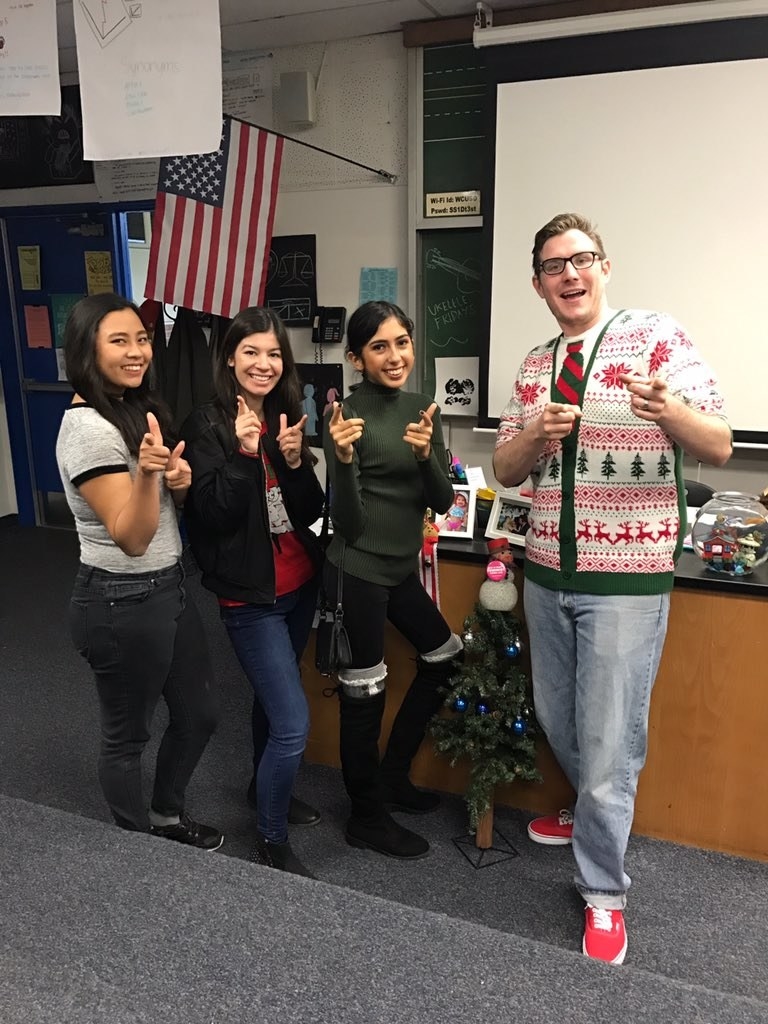 And here's the happy class.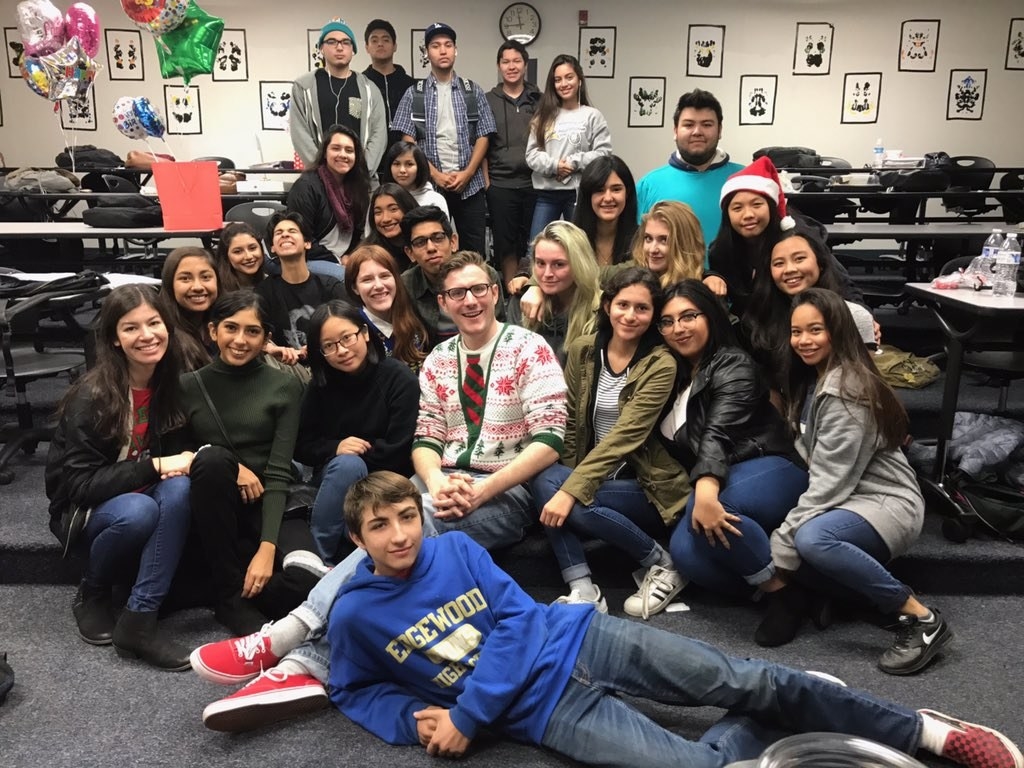 Needless to say, the video made a lot of people very happy.