Chatchai "Sam" Panuthai is a single father from Kanchanaburi, Thailand. Here he is with his two sons, 3-year-old Imsome and 5-year-old Ozone.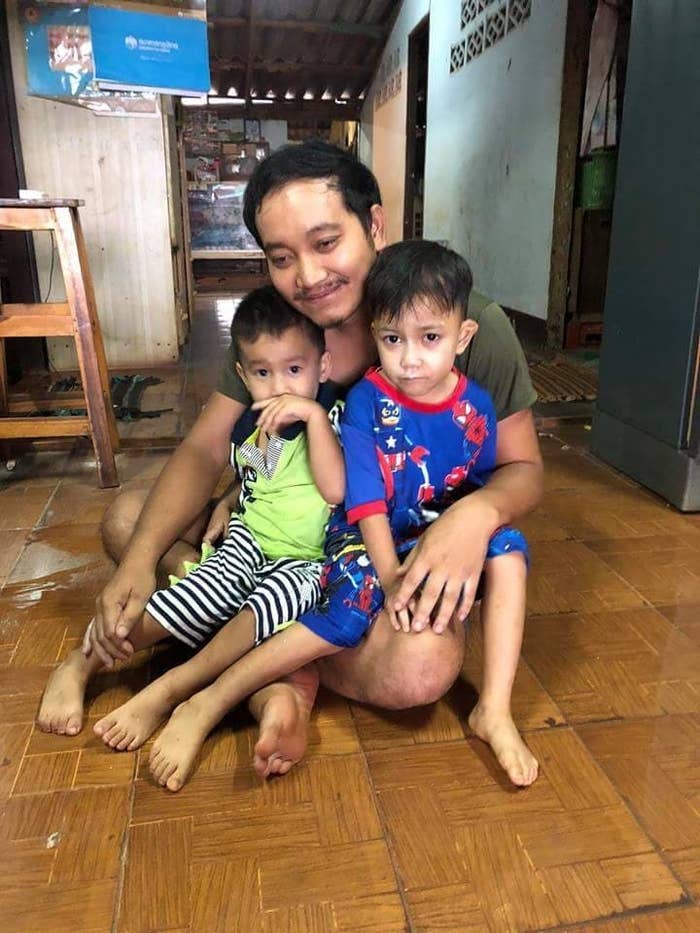 Last week, Ozone and Imsome's school held a Mother's Day event, and Chatchai showed up in a dress.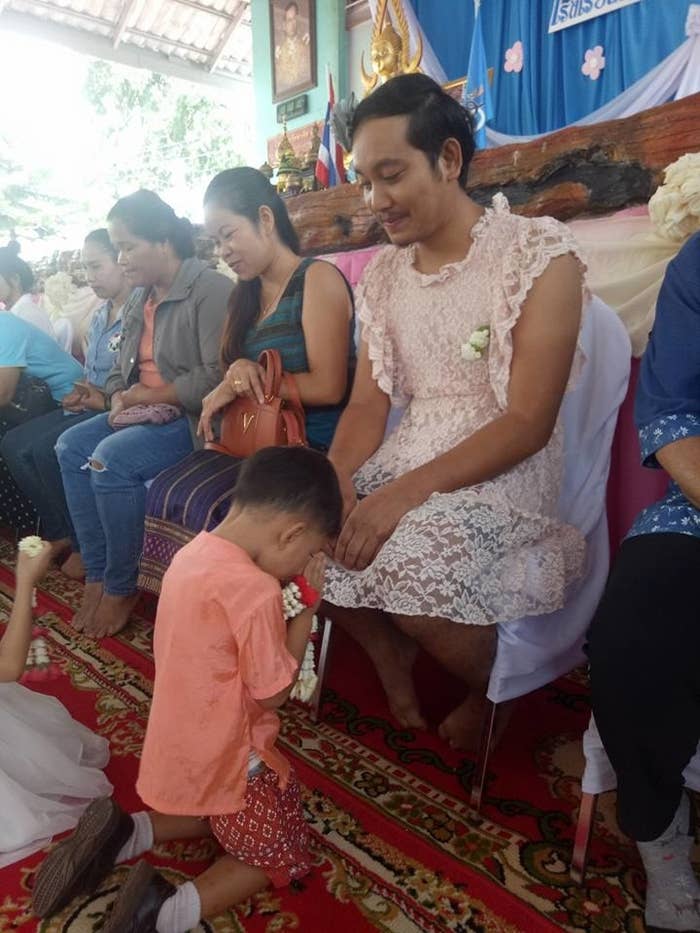 Chatchai's friend Kornpat Ae Sukhom captured this adorable moment between Chatchai and Ozone and shared it on Facebook, where it went viral with more than 6 million views.
Kornpat told BuzzFeed News that Chatchai decided to wear a dress to the event because he didn't want his sons to feel left out because their mother couldn't attend.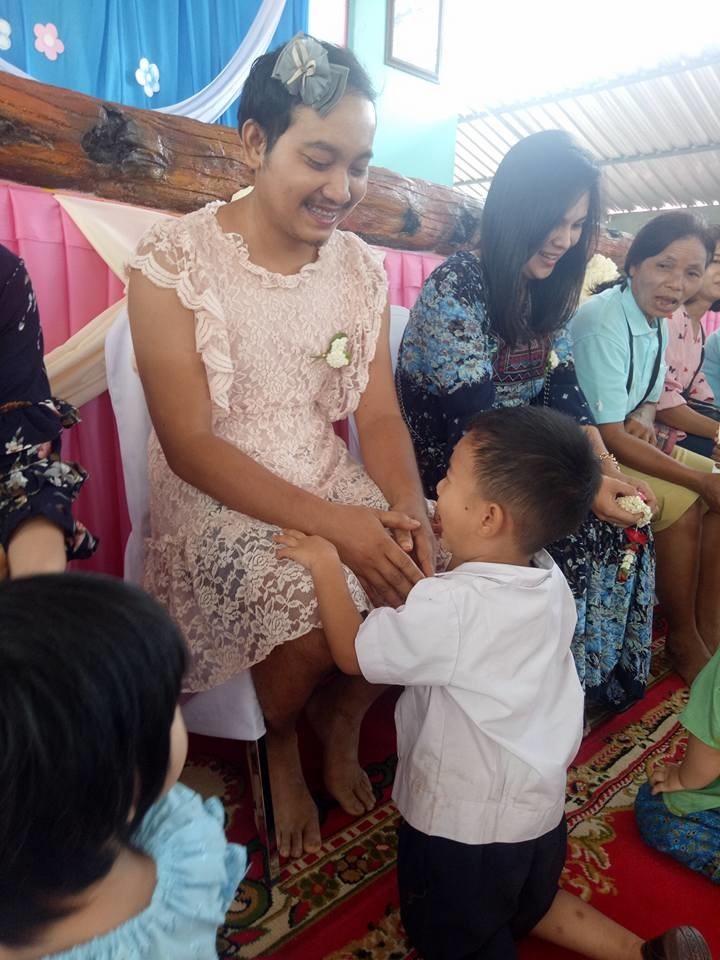 "Everyone enjoyed it and all laughed and took photos with him," she said. "His two sons weren't quite sure what was going on and why Dad was wearing a dress."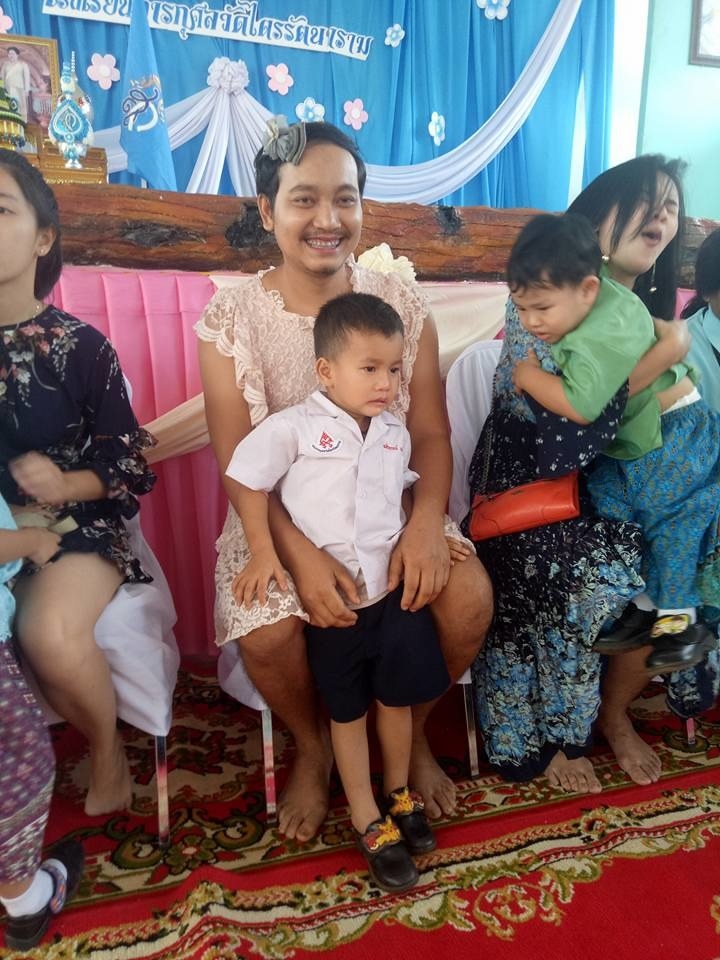 It made people super emotional.


And they thought it was the cutest thing.


Kornpat said that they were really surprised that the video and photos went viral, but added that the responses have been really positive and a lot of people have come out in support of Chatchai.