This Mom Is So Adorably Extra She Stages An Incredibly Stunning Baby Shoot Each Month
"I don't see it as 'too extra' because you can't ever be extra enough for your little human being!" Isabel Moutran told BuzzFeed News.
This is 19-year-old Isabel Moutran and her five-month-old daughter, Egypt Moutran-Greenhouse. They live in Tucson, Arizona.
Ever since Egypt was born in October, Moutran has celebrated each monthly milestone with a beautifully styled photo shoot.
Moutran told BuzzFeed News that she came up with the idea during her pregnancy, when she told her boyfriend and soon-to-be husband that she wanted Egypt's first picture to be special.
Moutran then settled on the theme of holidays for the photos.
Each shoot takes an average of three to four days to put together, she said, because she sometimes builds the props from scratch.
Moutran said she intends to make Egypt a calendar at the end and will continue doing monthly shoots until her daughter is 10 years old, when she will start taking photos yearly instead.
Her photos have gone viral after they were picked up by a parody account on Twitter.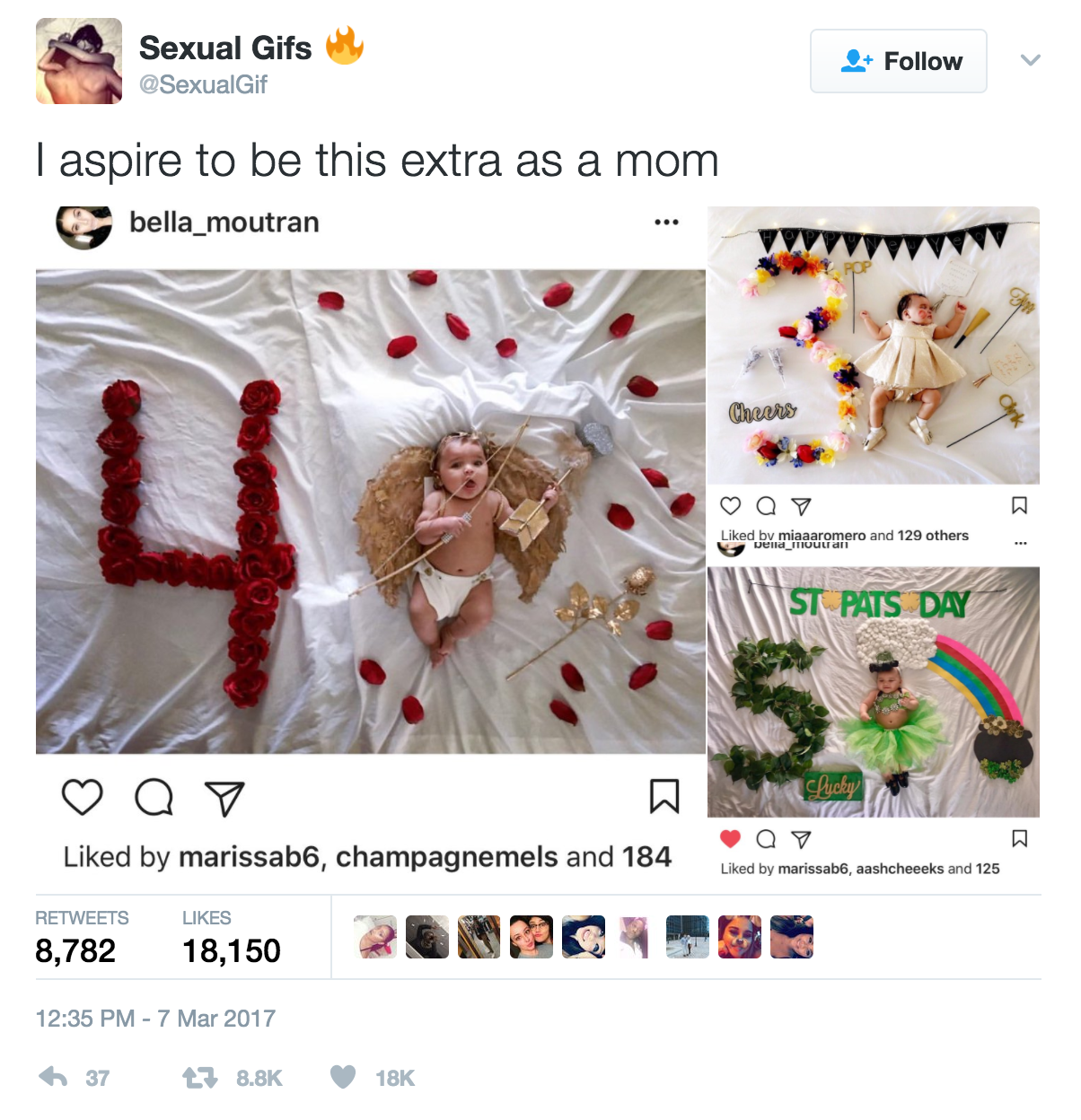 Moutran said only staged these elaborate shoots for Egypt because she doesn't have any baby pictures or videos of herself and knew that her daughter would want to look back when she's older.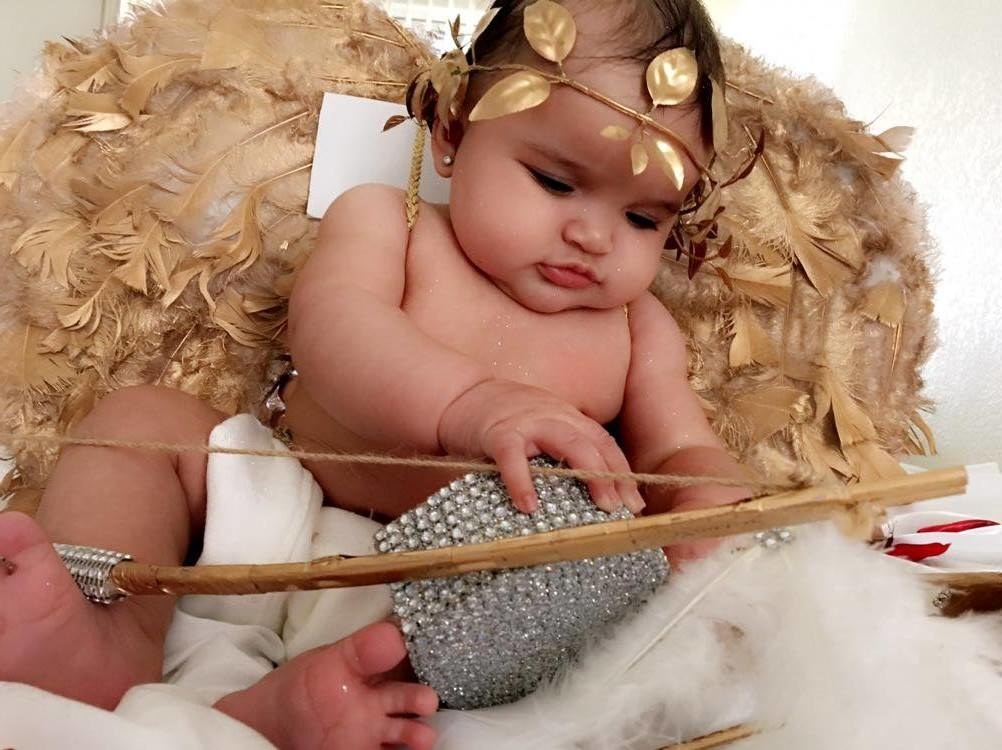 Moutran said that she never expected to go viral, but that the responses have been amazing and so supportive.