This is 5-year-old Jax and his friend Reddy. They go to school together in Louisville, Kentucky.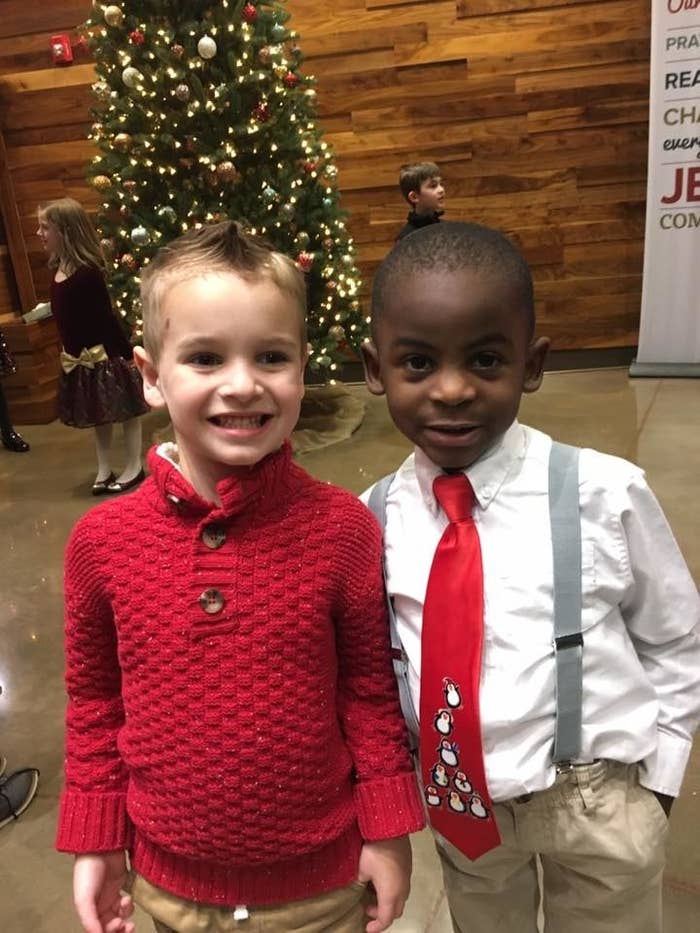 Last week, Jax's mom, Lydia Rosebush, told him he needed to get a haircut, and he came up with a brilliant idea: He wanted to get the same haircut as Reddy so that their teacher couldn't tell them apart.
"As a parent, my first thought was 'that's funny,'" Rosebush told BuzzFeed News. "But when I really thought about I was impressed by the fact that Jax doesn't see any difference between him and his friend."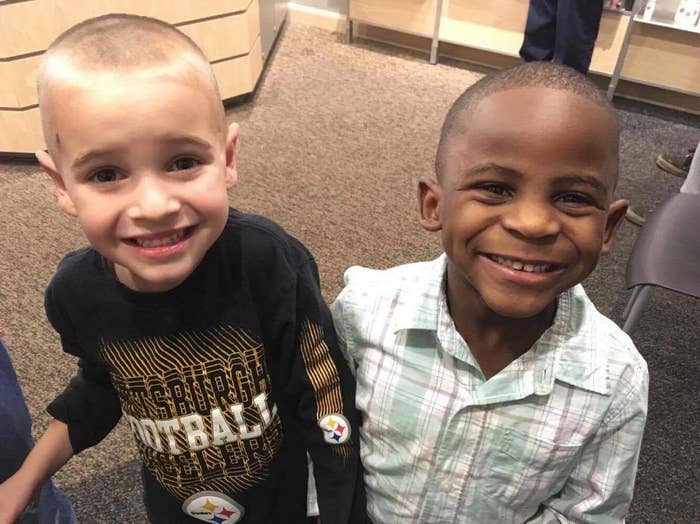 Local TV station WAVE 3 News accompanied the boys to the salon, where Jax got his hair cut and shot a video.
People are really moved.


She said she tries to teach Jax to love everyone the same, and that it was nice to see that in practice.