Alexandria Neonakis' dad, Dimitris, is currently traveling in Peru and sending his family lots of photos of cool scenery and animals, such as this good dog.
Yesterday, Dimitris met an alpaca and proceeded to have the cutest freakout in their group chat.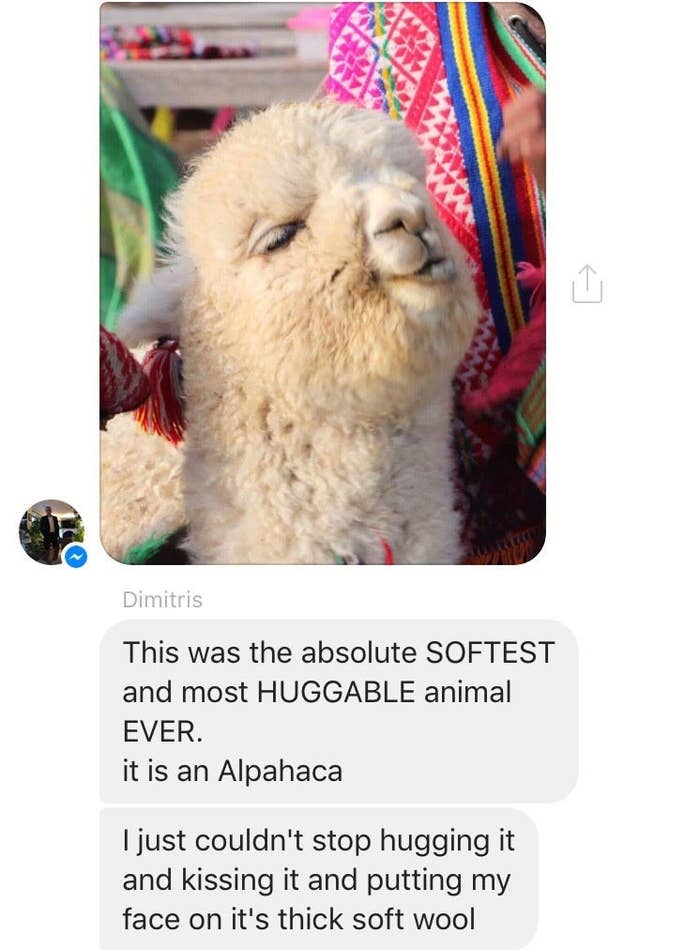 He then followed it up with this precious photo.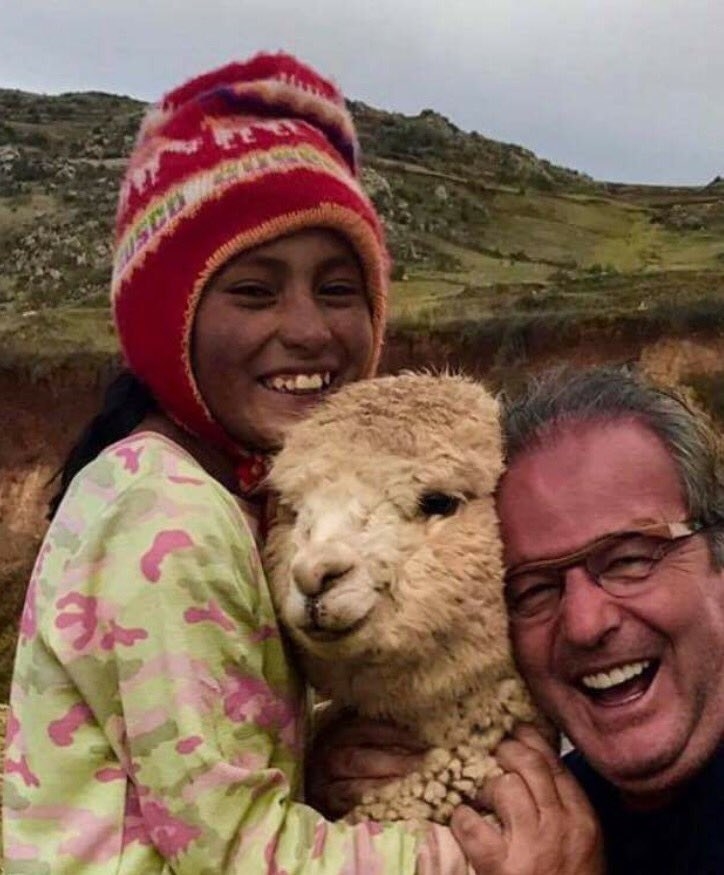 Neonakis, a 32-year-old from Southern California, told BuzzFeed News that this was the first time Dimitris had met an alpaca. After this meeting, she said her dad then went out of his way to meet other alpacas, like this one.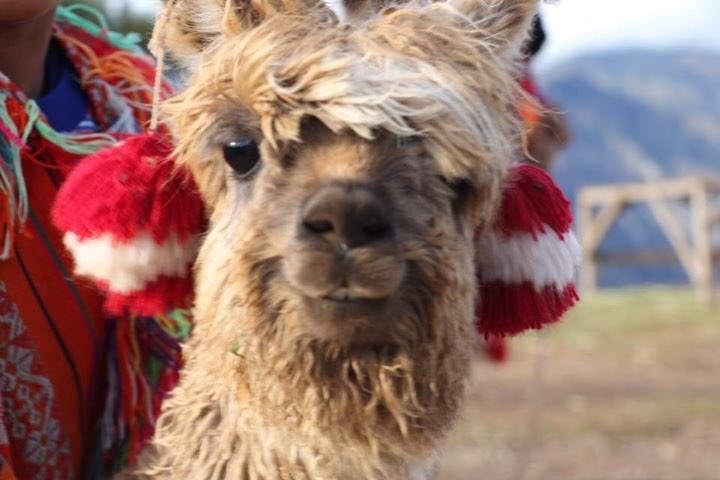 She said that she thought her dad's reaction was adorable and so she decided to share it with some friends on Twitter.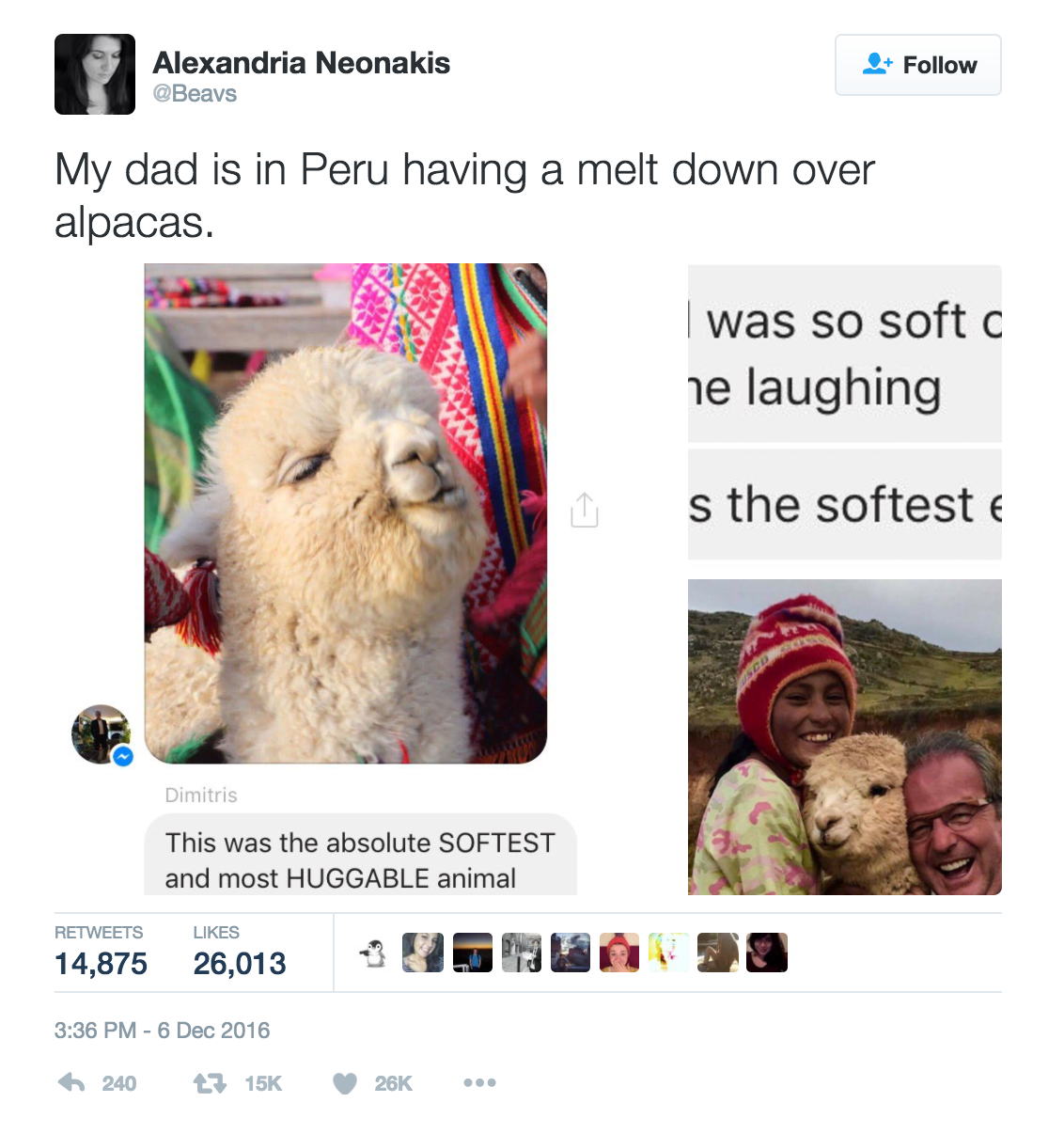 Neonakis said her dad loves all animals, although not as much as alpacas, because they are his new favorite.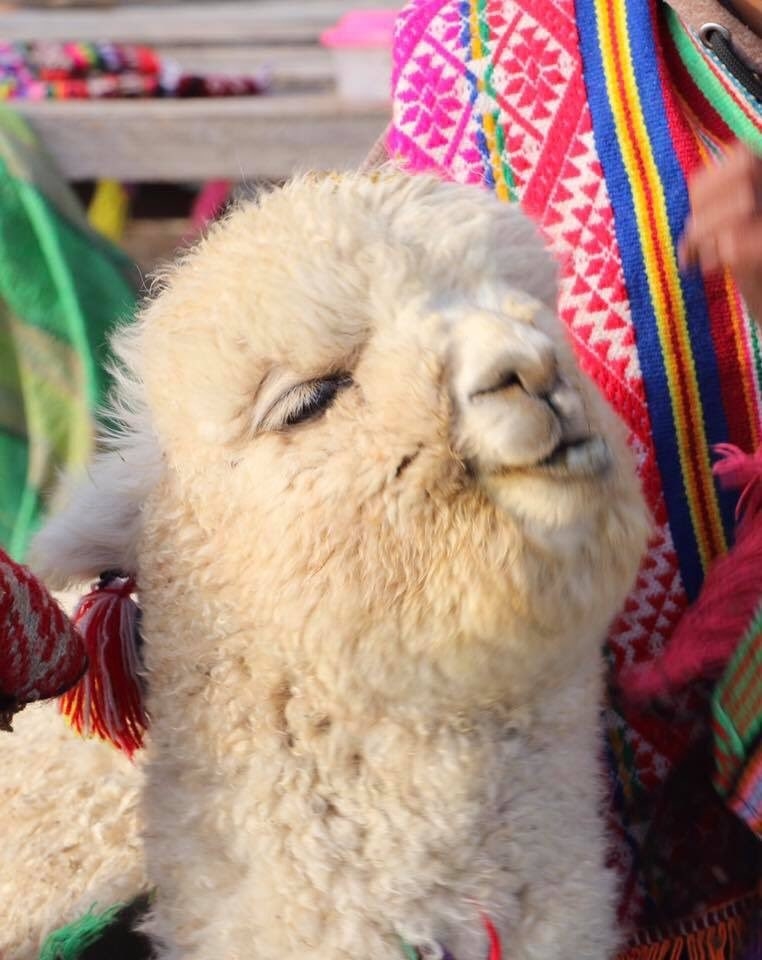 Neonakis said she did not expect her dad to go viral at all, but added that Dimitris is the world's greatest dad.
She said, "I'm happy that the internet got to see a tiny moment of what we get all the time from this guy."