Pablo Picasso's "Guernica" is one of the most famous anti-war paintings in the world.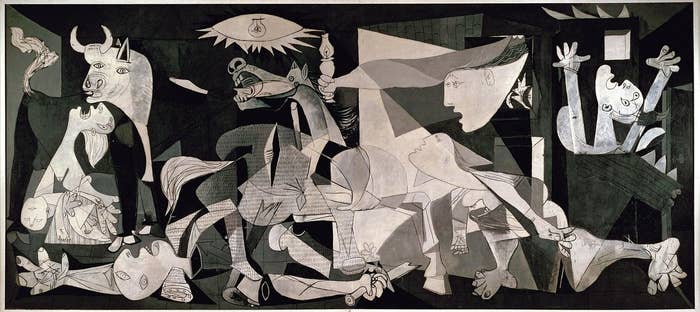 Now the famous painting has been adapted for the conflict in Syria.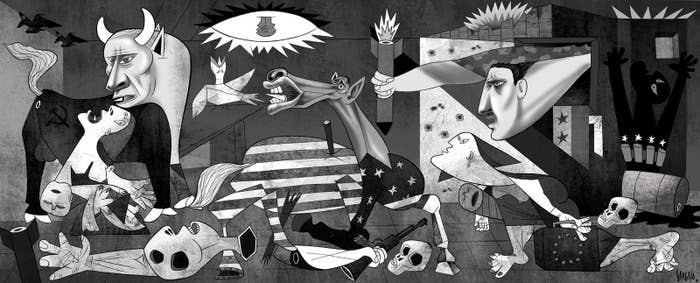 Named "Alepponica," the cartoon was drawn by Vasco Gargalo, a 39-year-old artist from Vila Franca de Xira, Portugal.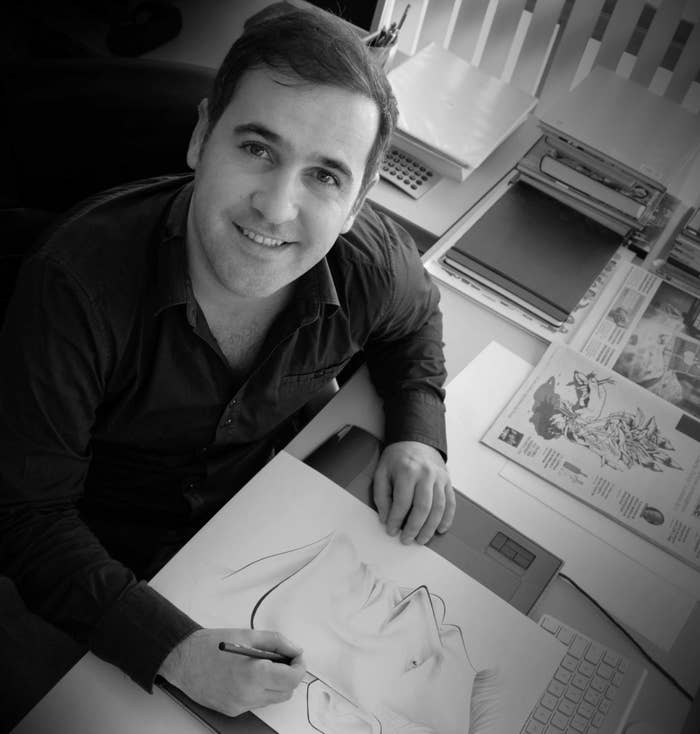 Gargalo told BuzzFeed News that when he decided to create a cartoon about the situation in Syria, he chose to reference "Guernica" as it would be "the most immediate way to get the message across."
Gargalo said he redesigned "Guernica" to reflect the reality of the Syrian conflict, while always respecting the original and adding his personal style, which is caricature.
The bull on the left is representative of Russian President Vladmir Putin.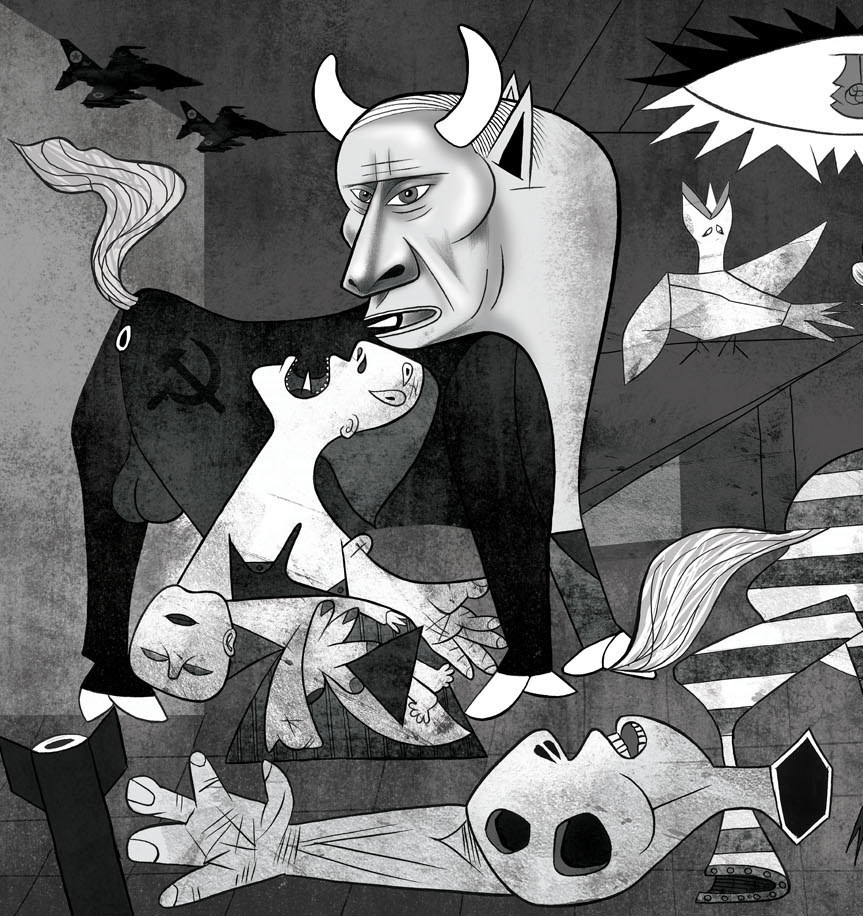 A dove sits under the lightbulb, and the horse in the center has been adapted to represent President Barack Obama.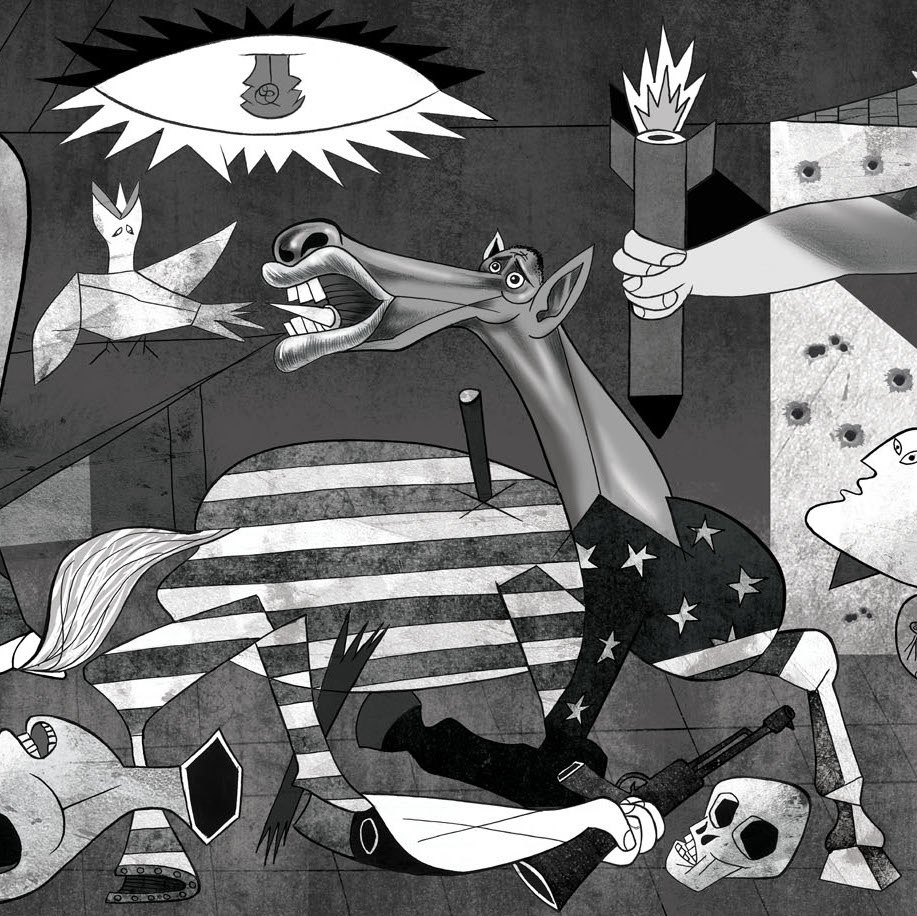 The man on the right represents Syrian President Bashar al-Assad.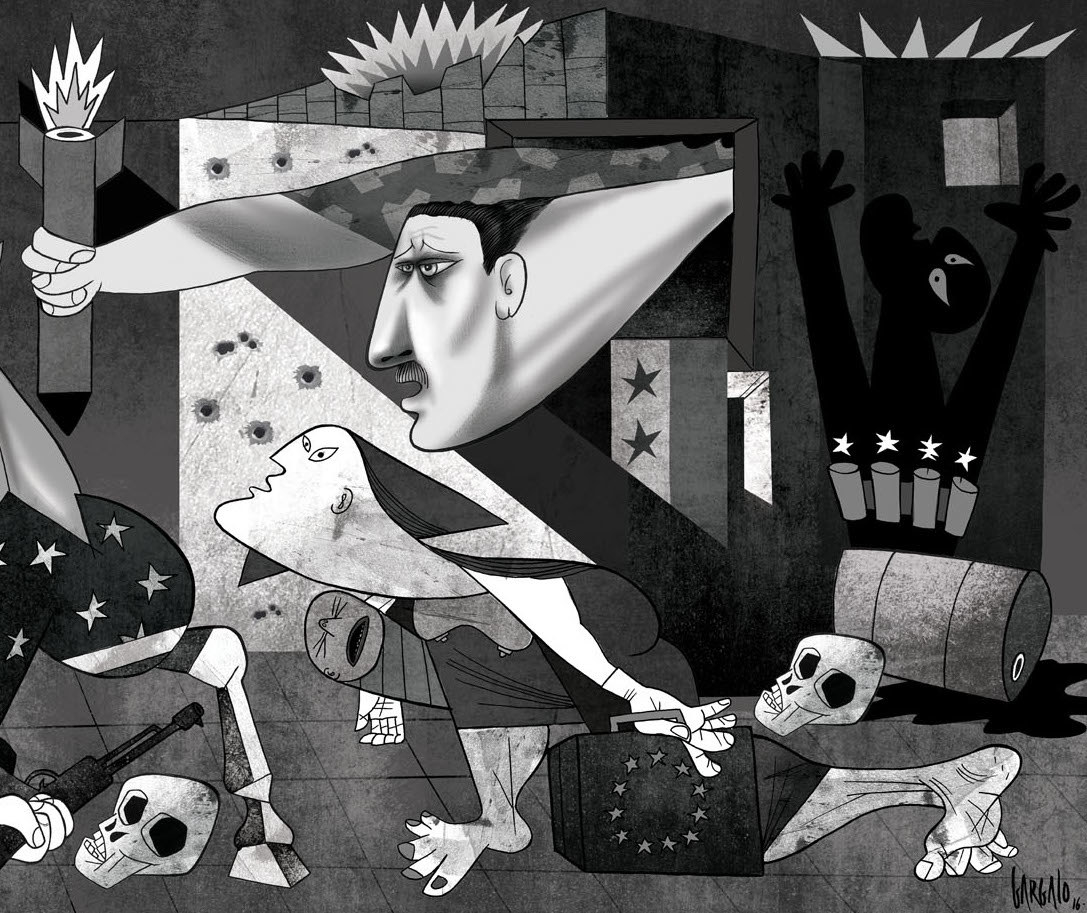 Gargalo said a replica of "Guernica" hung in the dining room of his childhood home.
As a result, he had always been intrigued by the mural's "representation of the figures, shape and suffering and the conflict and war," he said.
He finally saw Picasso's original in 2010, when he visited the Museo Reina Sofia in Madrid, Spain.
He stood and marveled at it for more than an hour.
"At that moment, I experienced several feelings – the sense of outrage at the bombing of the small Spanish town, the modernist and cubism figures, the animals in distress," he said.
"The suffering of the Syrian people is not any different," Gargalo said.