Lama Ali is a 20-year-old fashion design student from Virginia.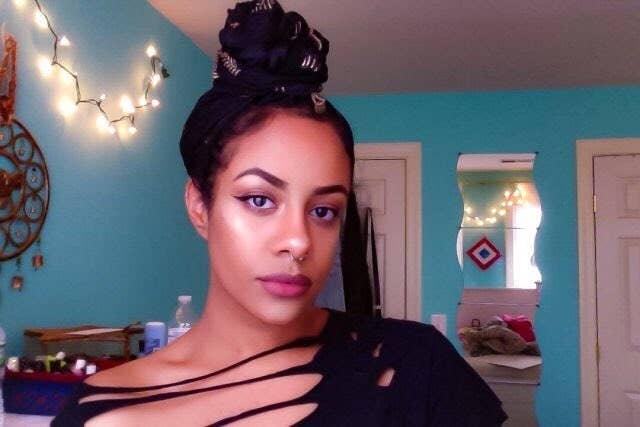 She had three final assignments due on the same day for her fashion drawing class and decided to include a message in sign language to her professor in one of her paintings.
Ali told BuzzFeed News that she incorporated the message into her painting because she was "high key salty about all the work that was piled upon us."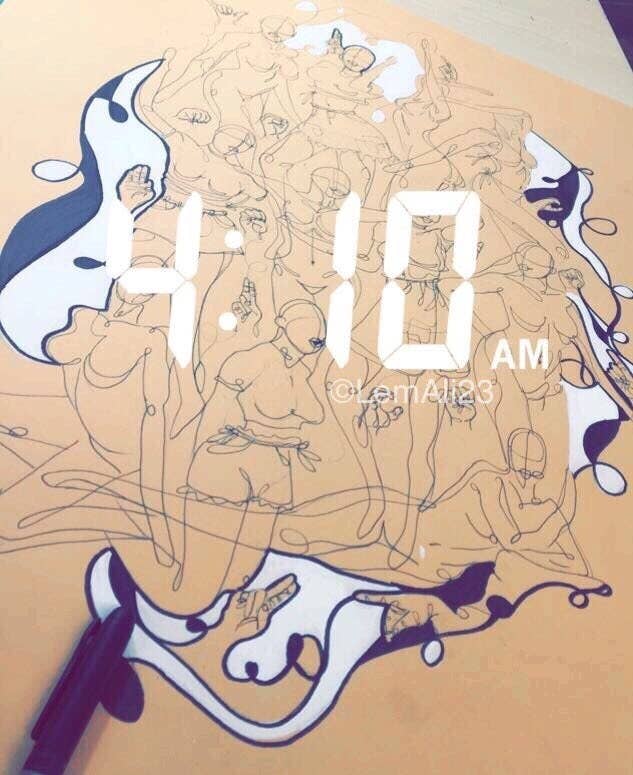 Ali then posted her painting on Twitter as a joke expecting to "receive a few little giggles here and there," but did not expect to go viral. It has since been retweeted more than 47,000 times.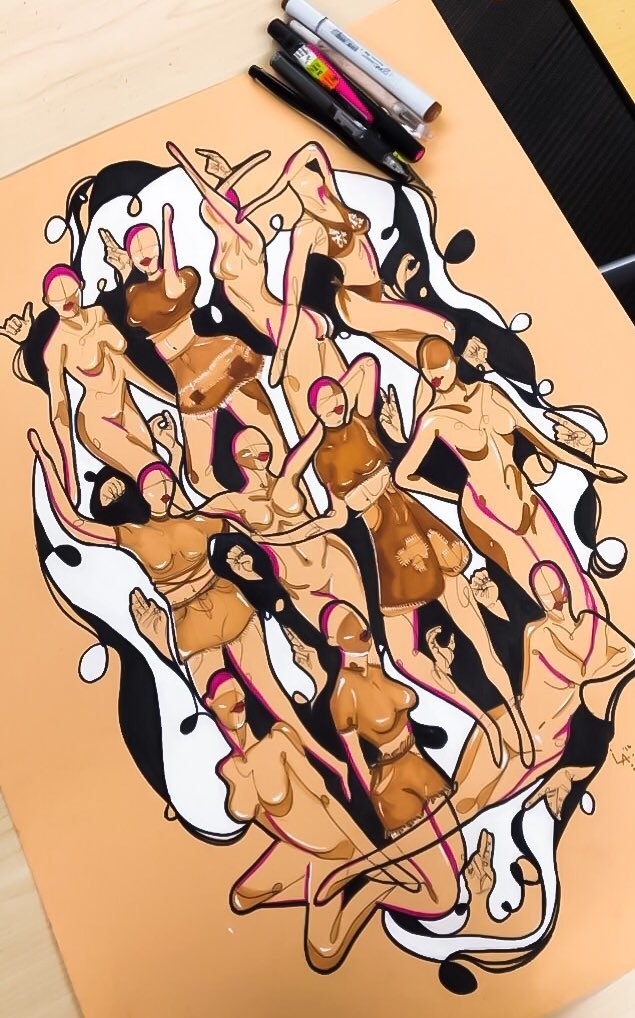 People were screaming at the level of pettiness.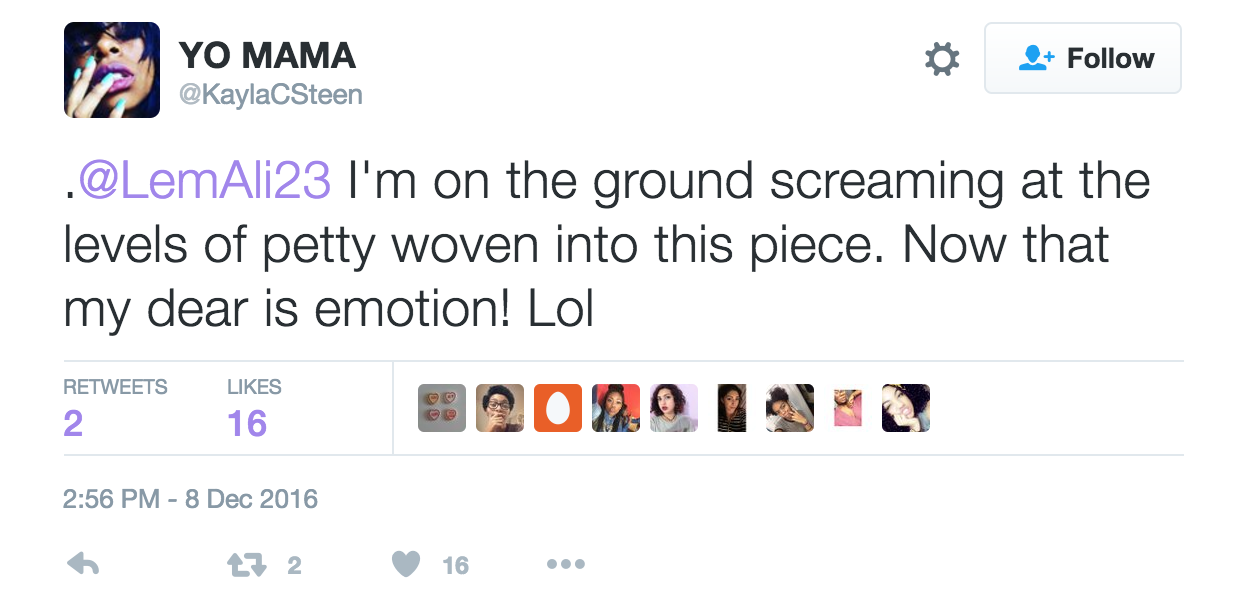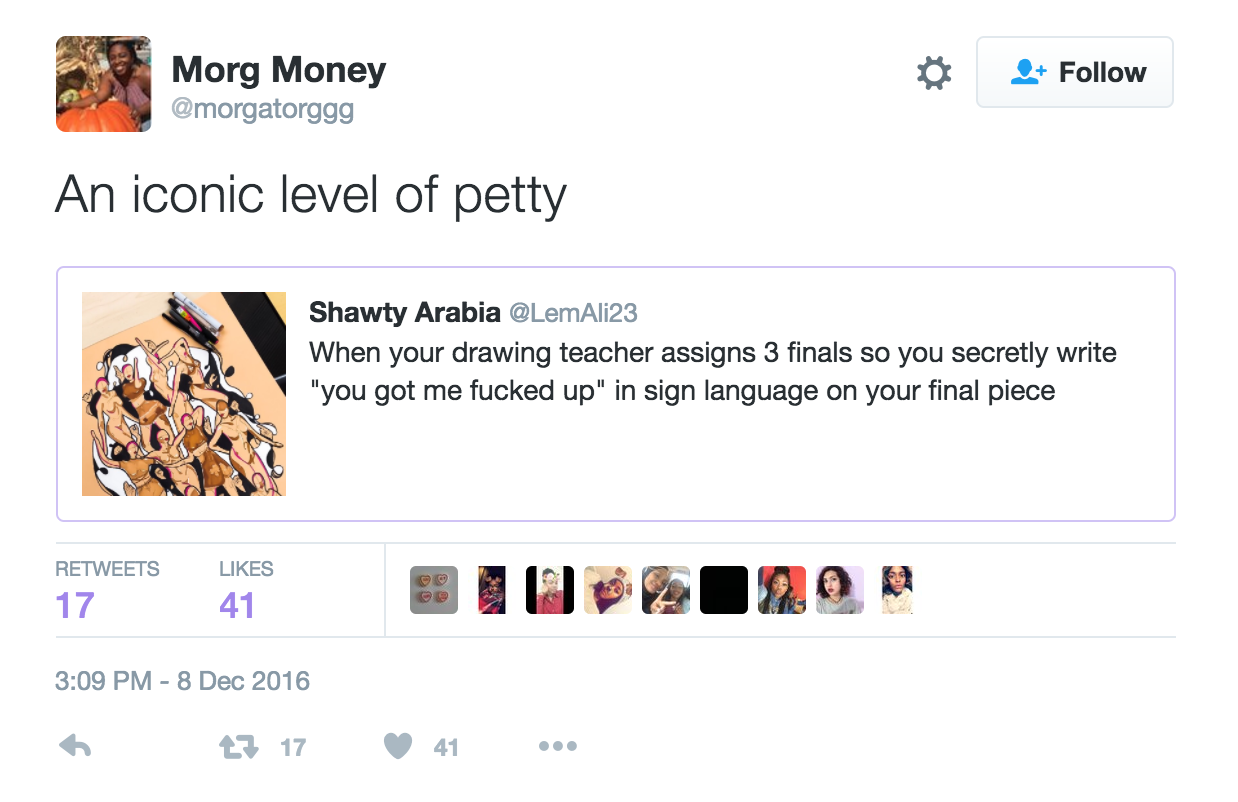 Obviously, they loved the painting.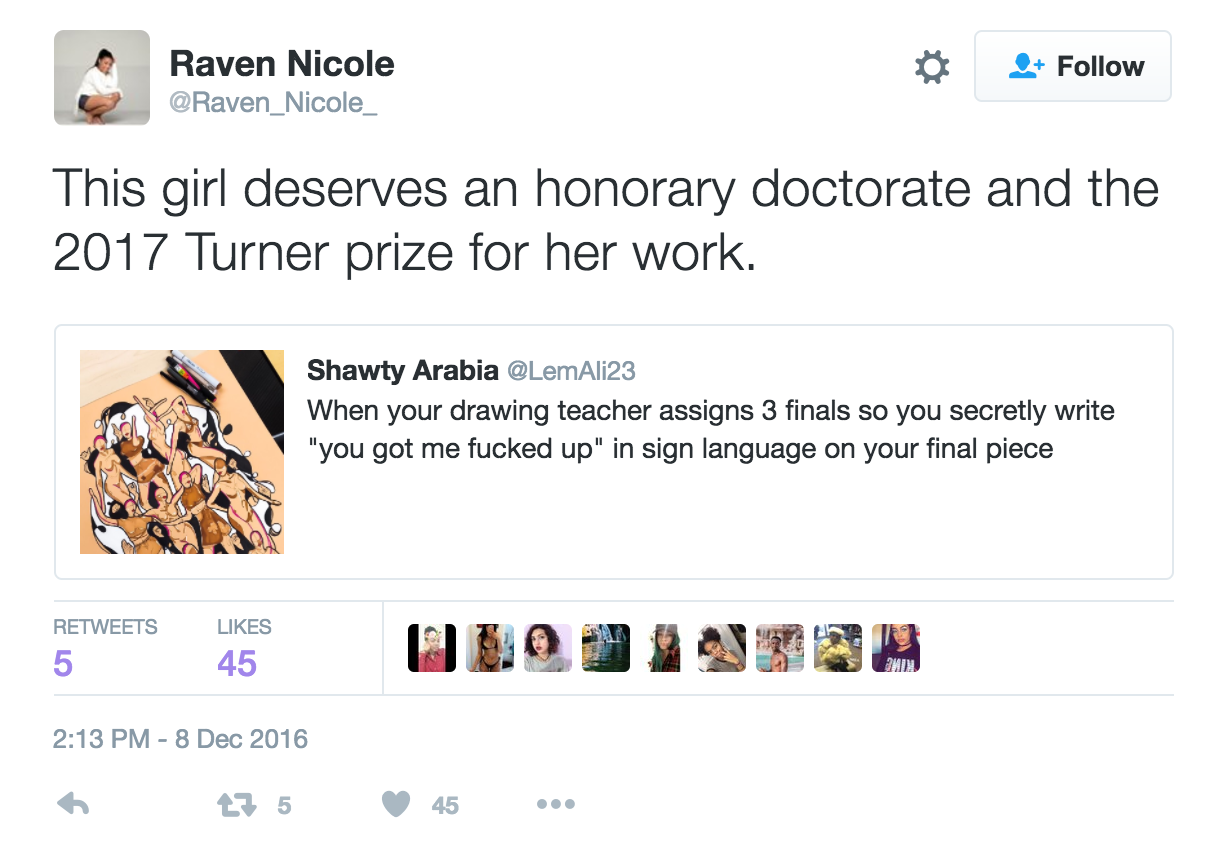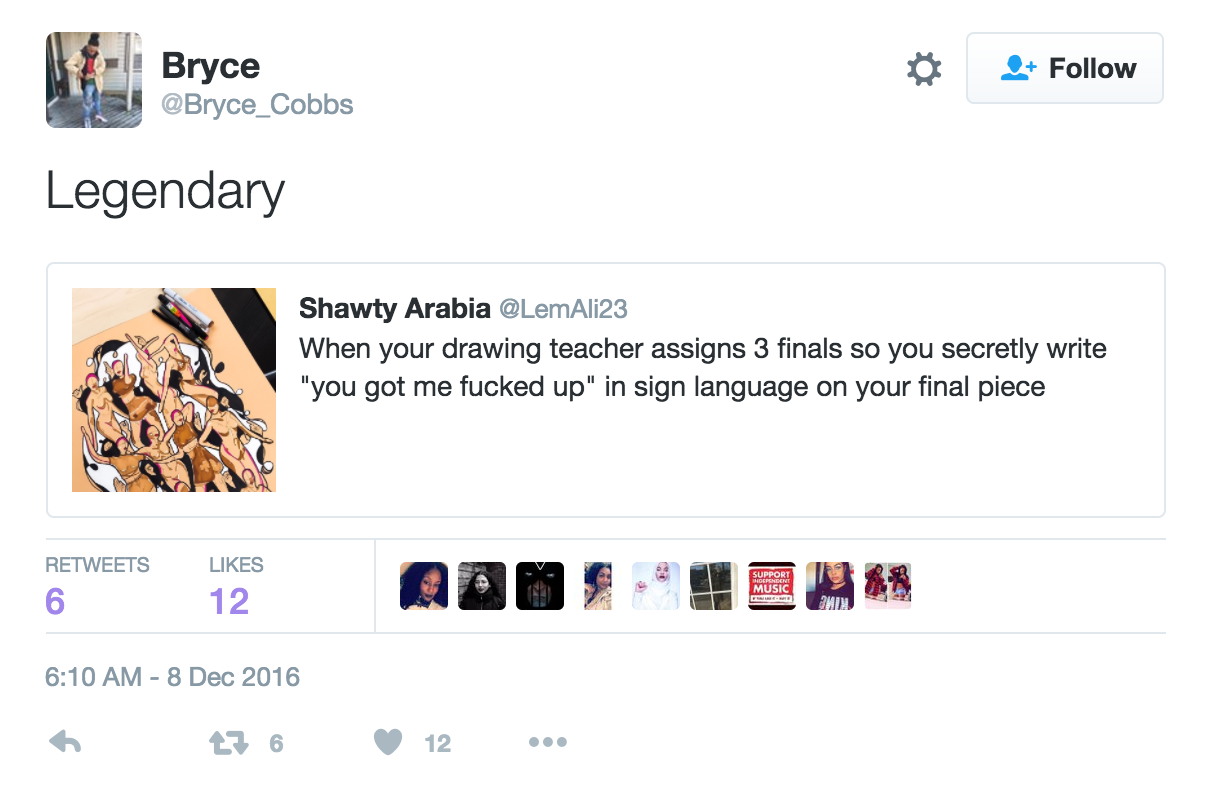 Because some people were having trouble finding the letters, someone was kind enough to mark it up.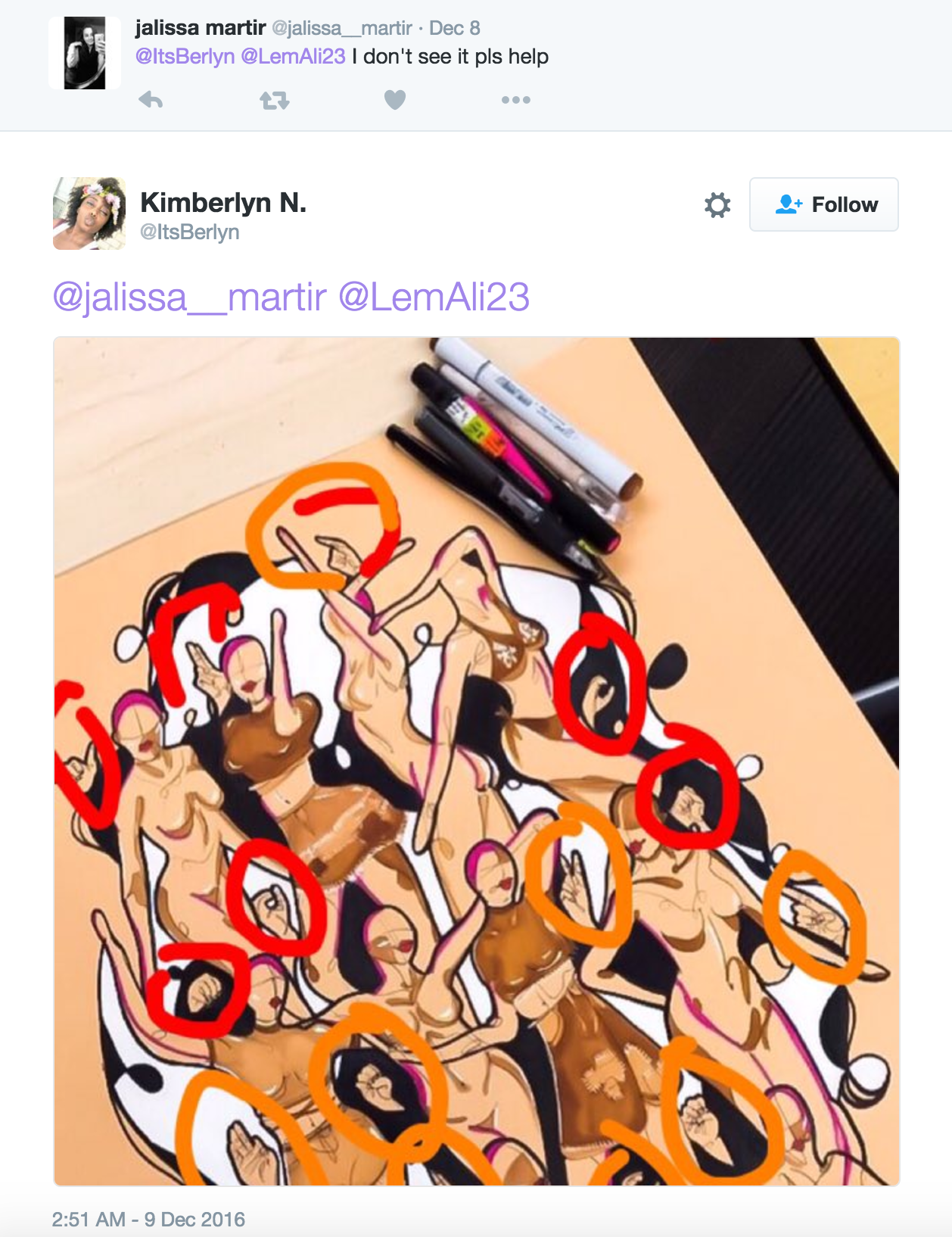 Here it is: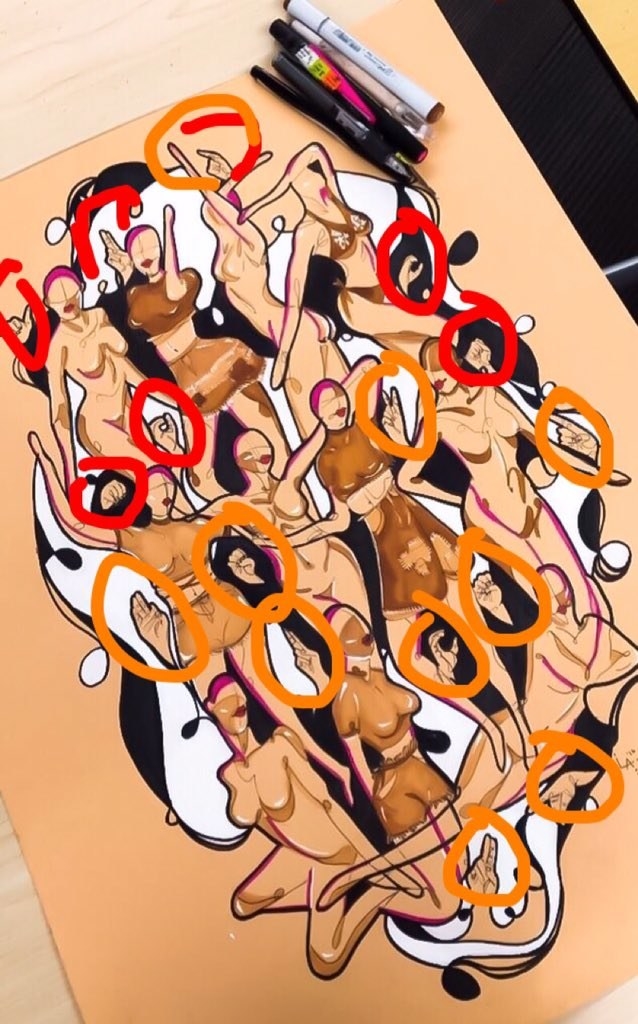 Ali said her professor was not aware of the hidden message and "absolutely loved" her painting.
She said that she was surprised that none of her classmates slipped up and laughed during critique when the professor asked her about the hand symbols.
She added that she instead "BS-ed an excuse" and said that she wanted to challenge herself by drawing some hand symbols because she sucks at drawing hands.
"The secret is still safe," she said.
UPDATE:
Ali requested that BuzzFeed News remove the name of her university for privacy concerns. This post has been updated to reflect that.