Your new favorite makeup tutorial is here, and it is by a 3-year-old from Oahu, Hawaii.
Welcome to Jordyn Peralta's channel. Let's get started!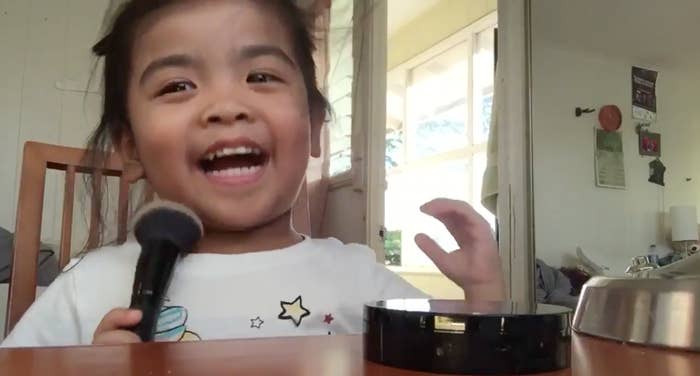 First, it's the "the eyelashes thing."
Applying it.
Then it's "squishing" this.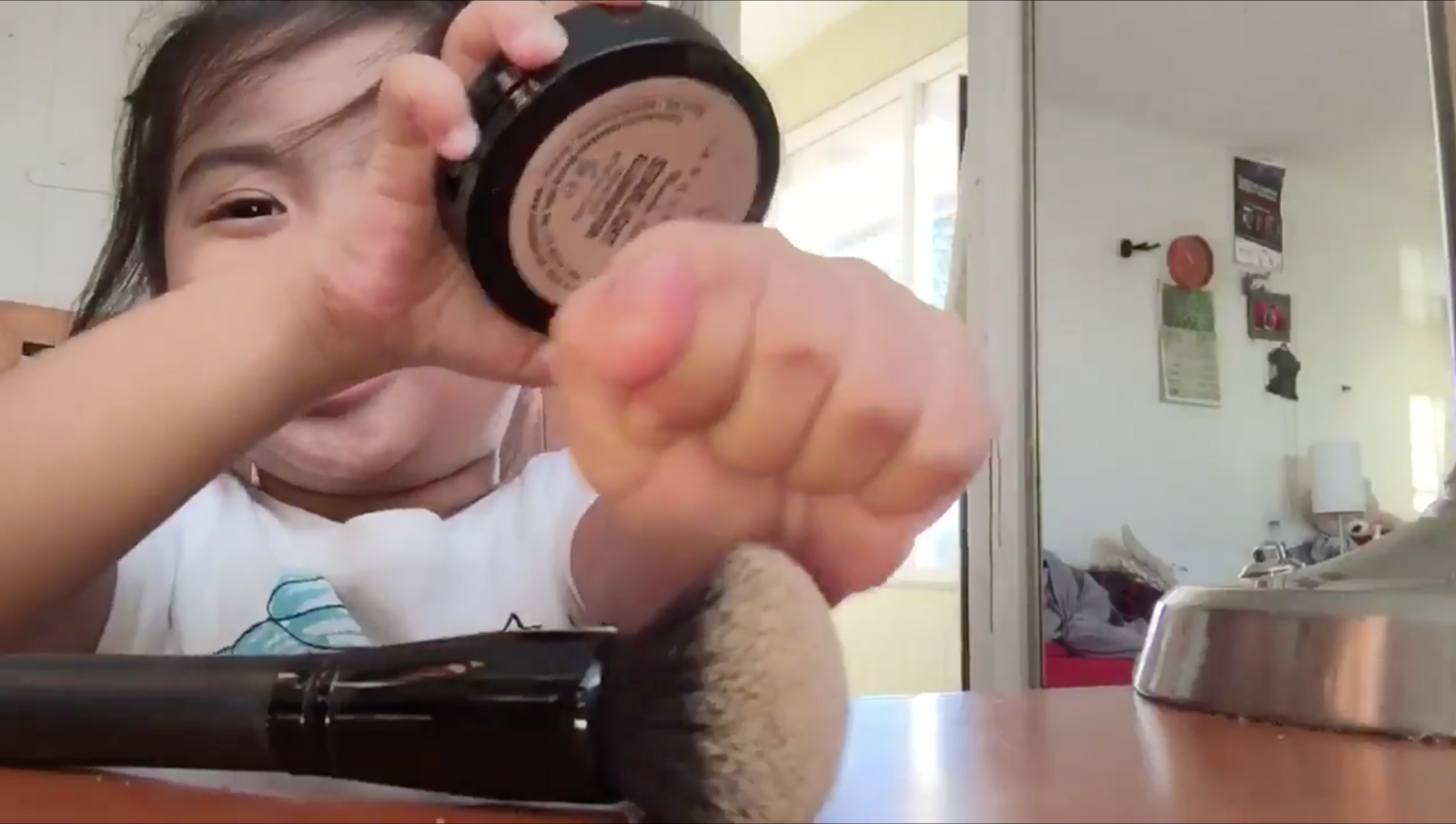 Blending it.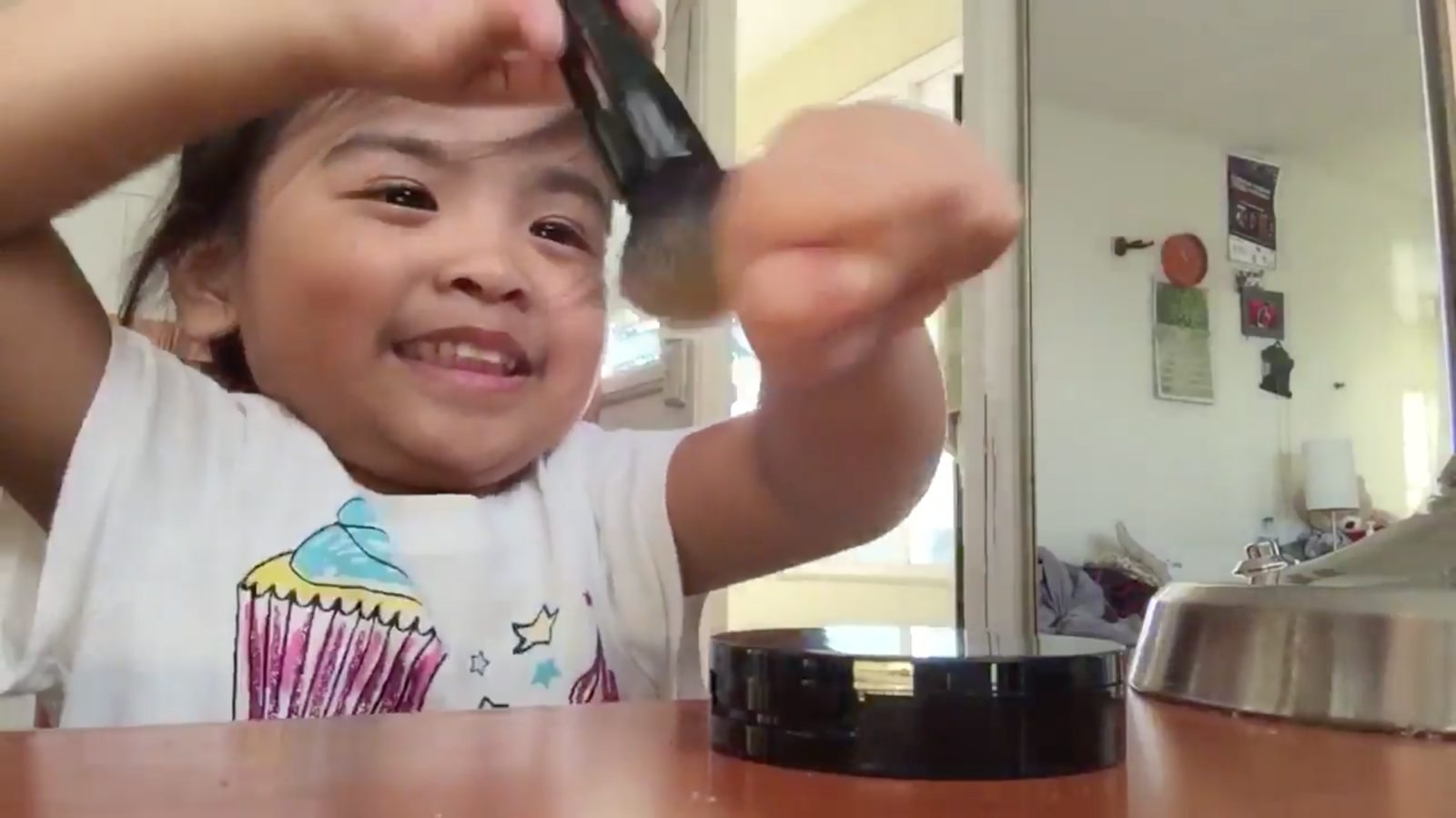 And finishing with a flawless look.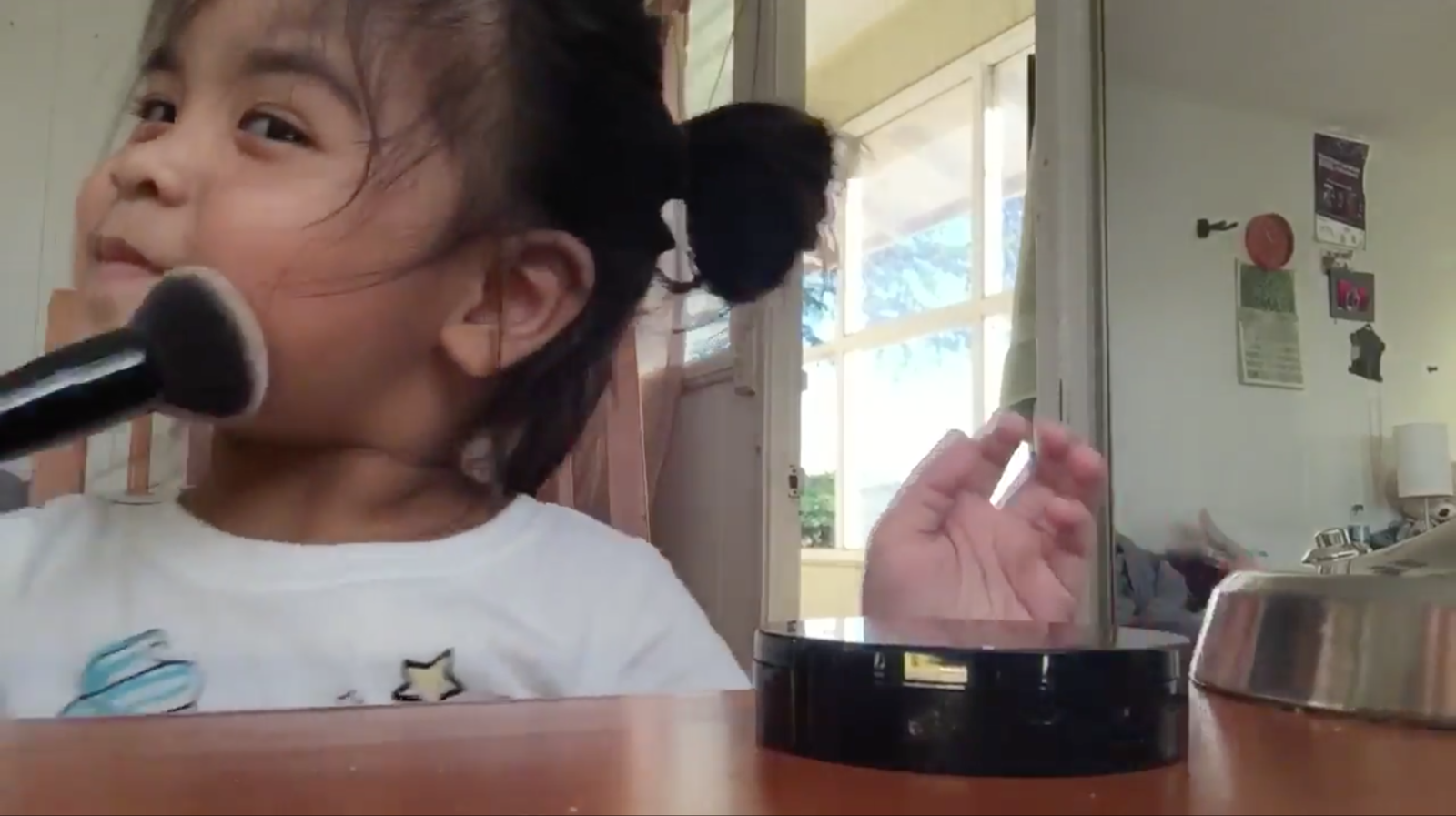 "I was lying on the bed in my cousin's room when my sister walked into my cousin's room and went straight to the vanity," Jordyn's 17-year-old sister Cheyenne told BuzzFeed News.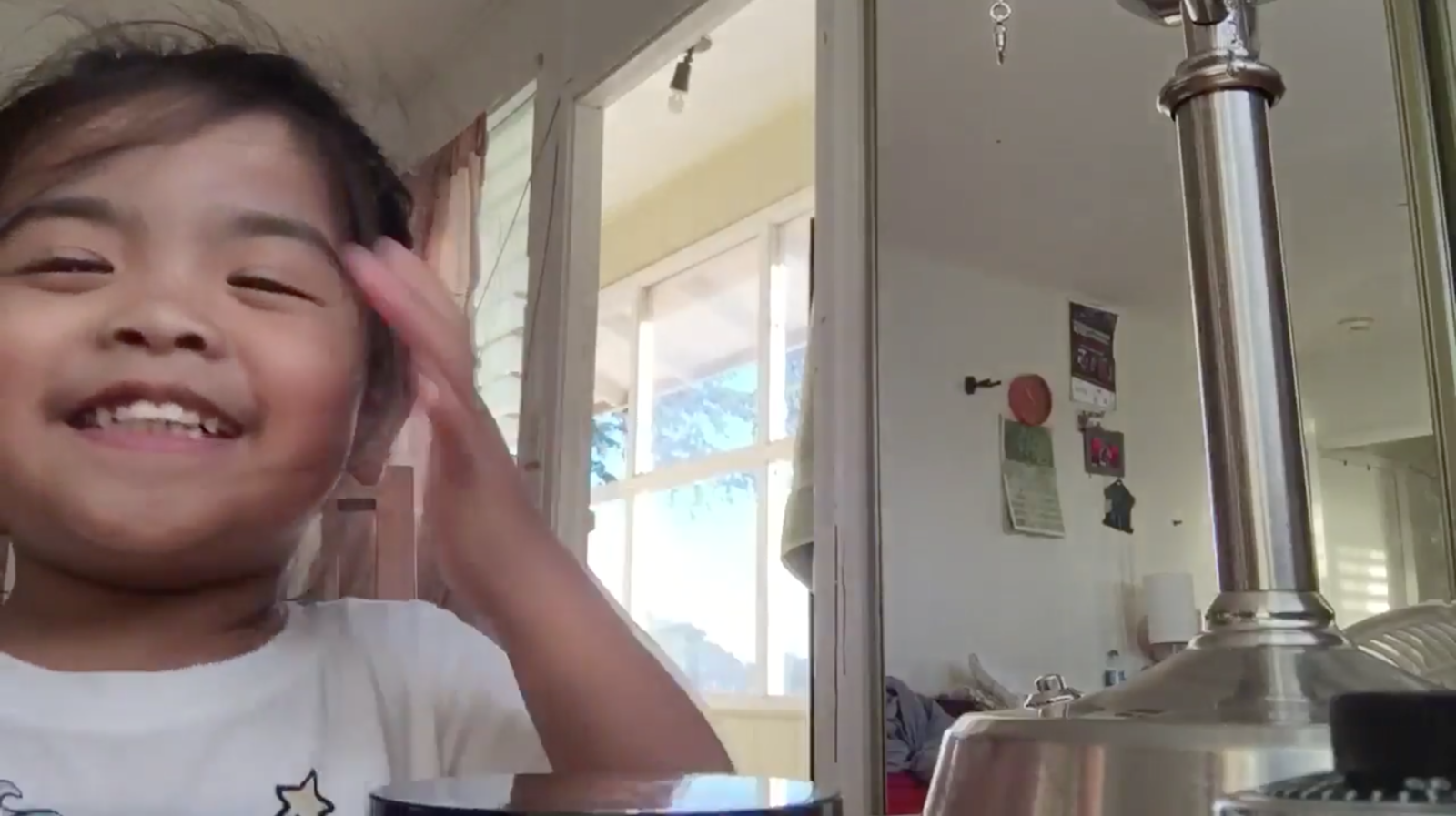 "She grabbed a couple of makeup items and started talking to herself as if she was a YouTuber," Peralta said.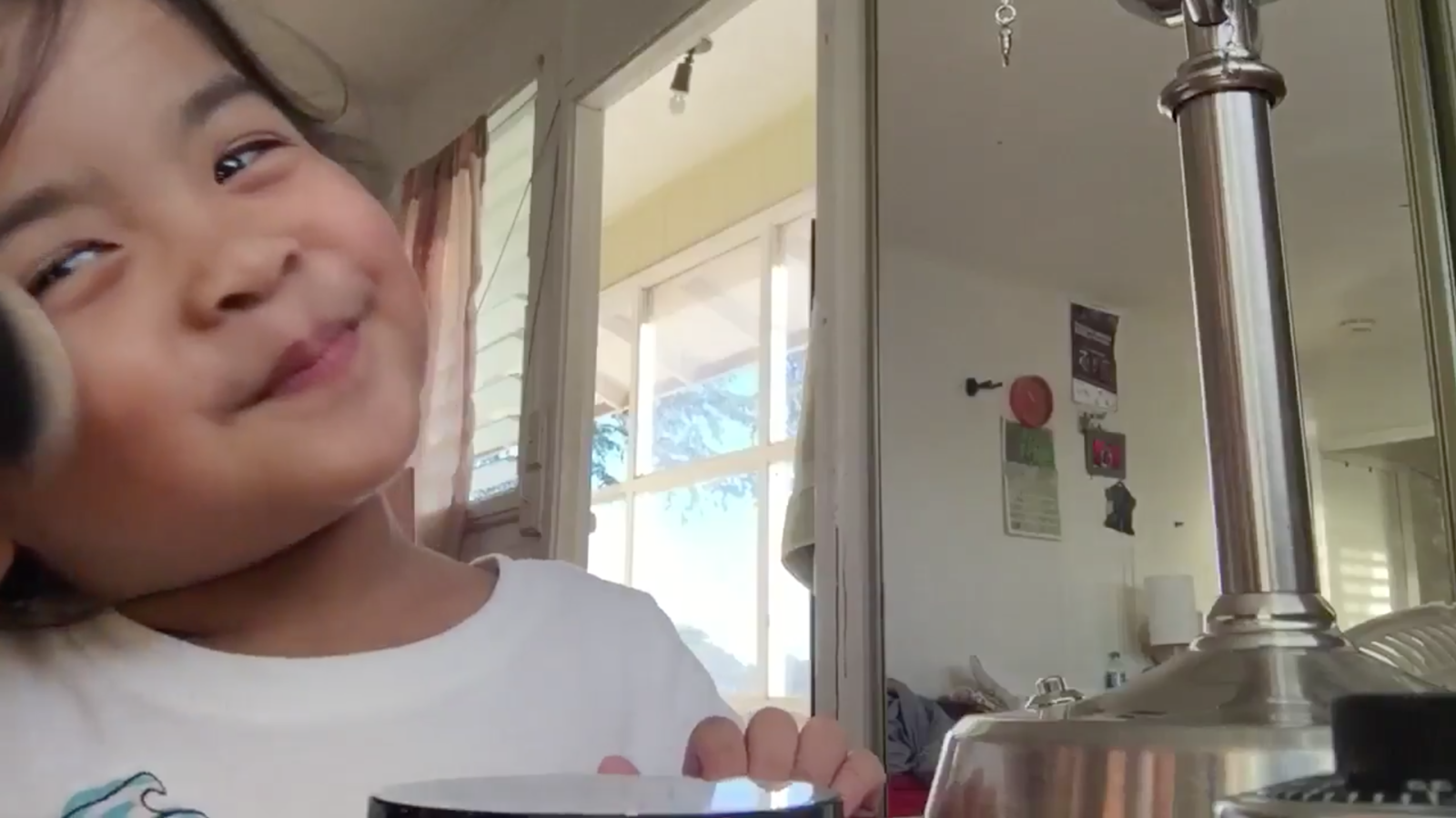 "Sometimes Jordyn sees me watching makeup tutorials on YouTube and Instagram," Peralta said, "But she has her own iPad so she goes on YouTube a lot and watches videos."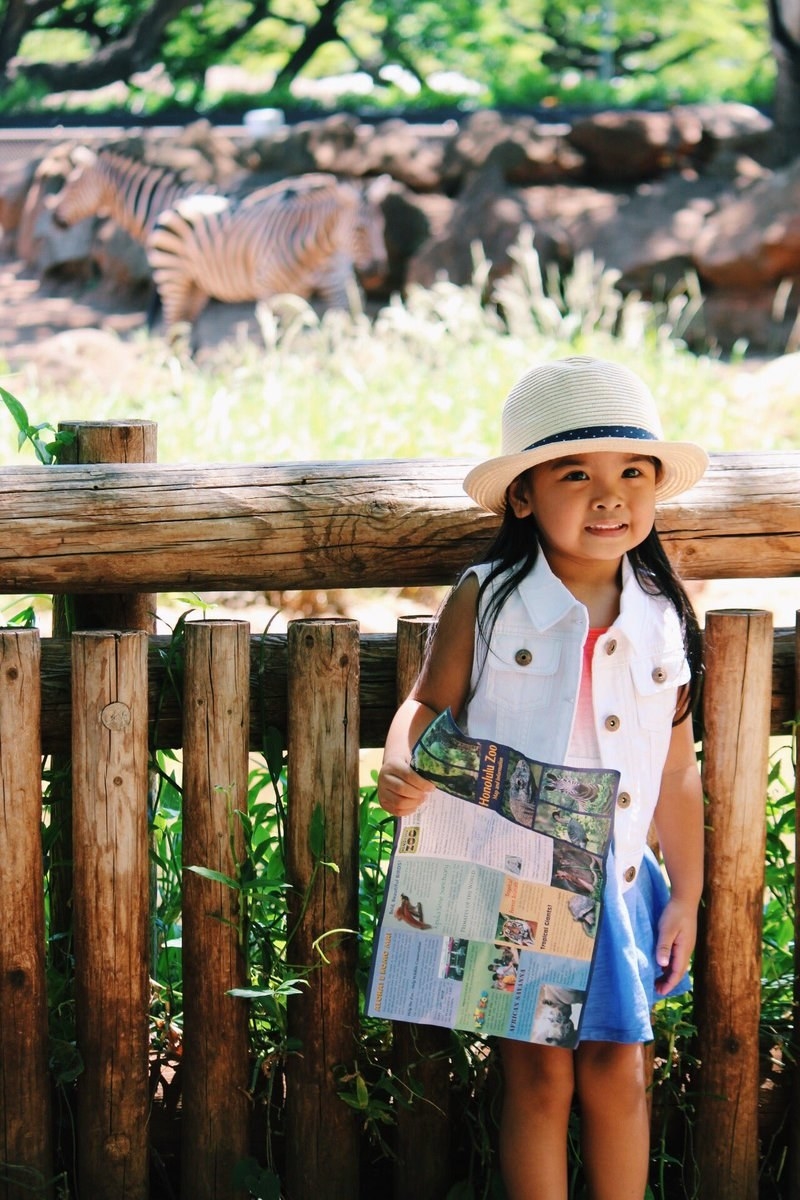 She said she was very surprised at how many retweets her video got.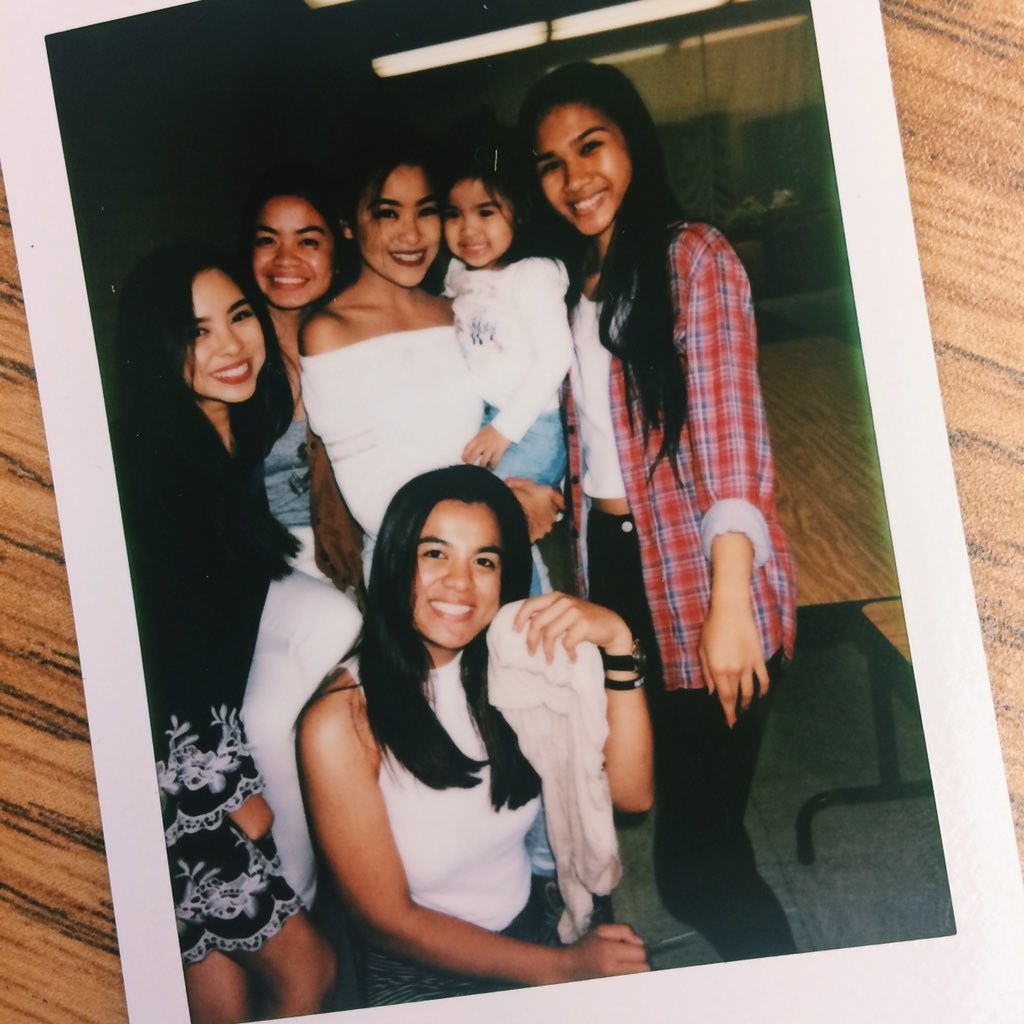 It remains unknown when Jordyn will launch her official YouTube channel.