Last year, Momo Lu, a little girl from Kaohsiung, Taiwan, went as No-Face from the film Spirited Away for Halloween.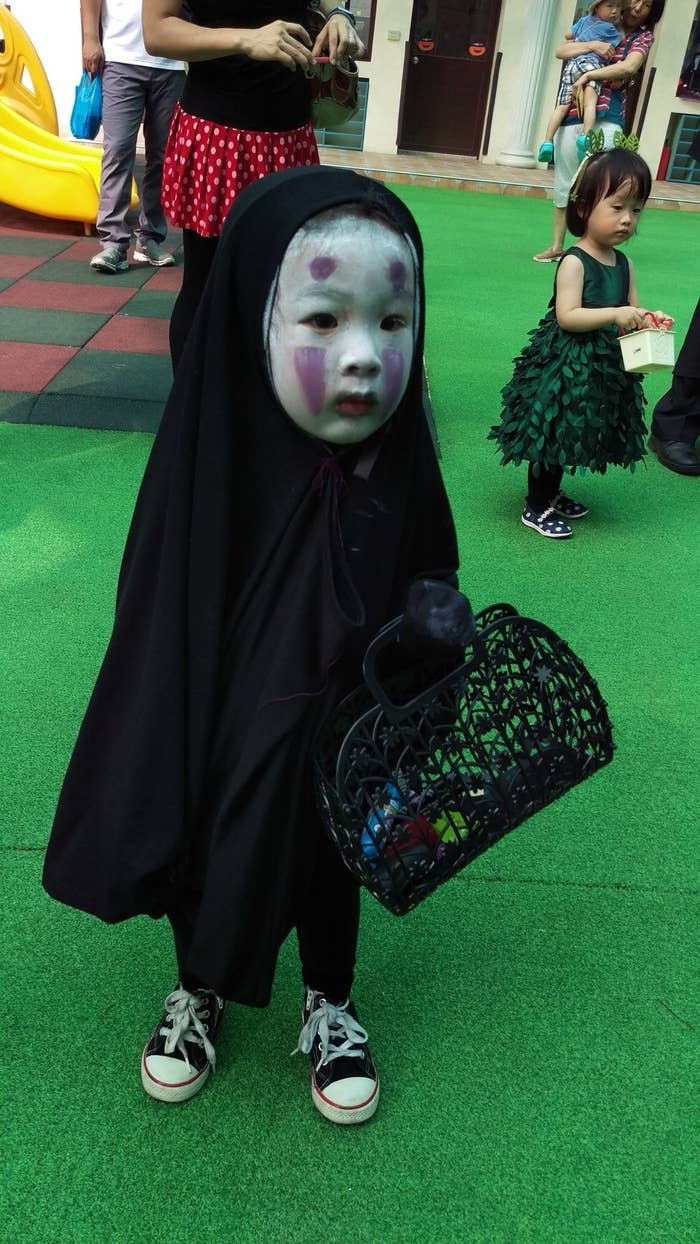 Her costume was so terrifying that she managed to make one of her classmates cry, and she became a meme.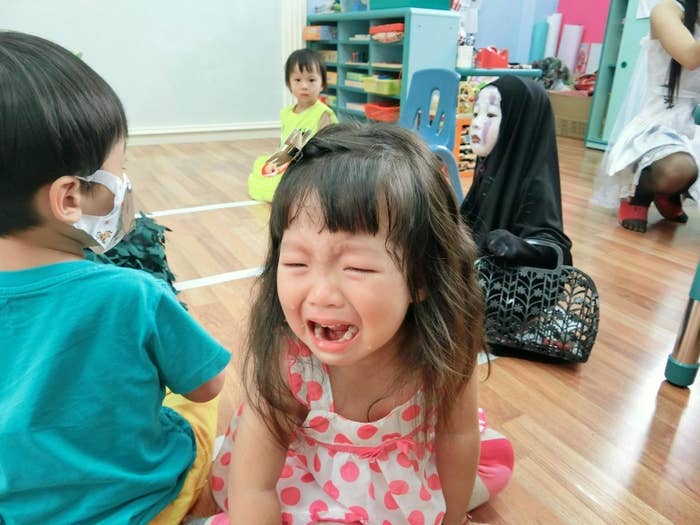 If you were wondering if Momo dressed up this year, then you won't be disappointed. This Halloween, she decided to go as Ryuk from Death Note.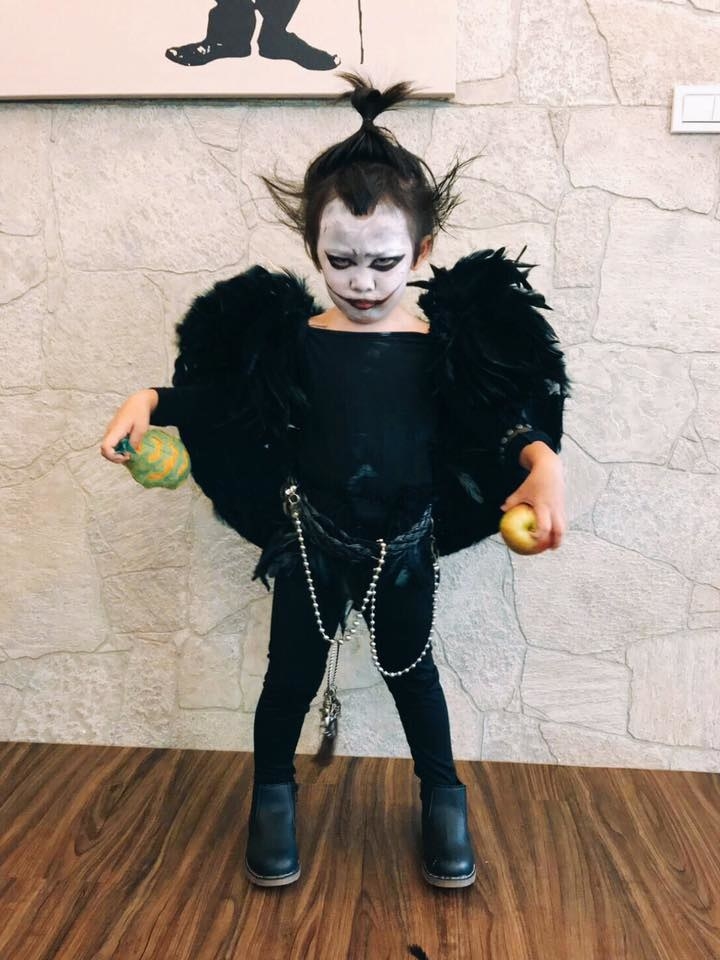 Unsurprisingly, Momo went viral across the world again.
Momo's mom, Elmo Chan, told BuzzFeed News that Momo came up with the idea to dress up as Ryuk about three months ago, after she watched a video of the character dancing the Pen Pineapple Apple Pen dance.
Here she is with her little sister, Mie Mie, who's dressed as L.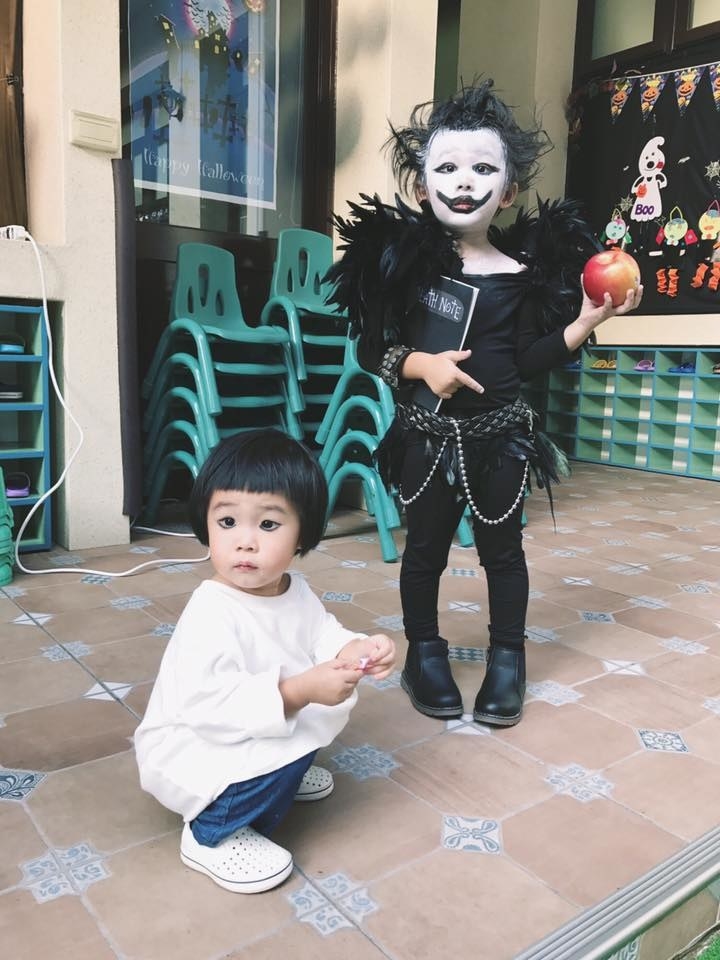 Chan said that most of Momo's classmates had gotten used to Momo's scary tactics so weren't too frightened of her costume this year.
But she did still manage to make a new classmate cry.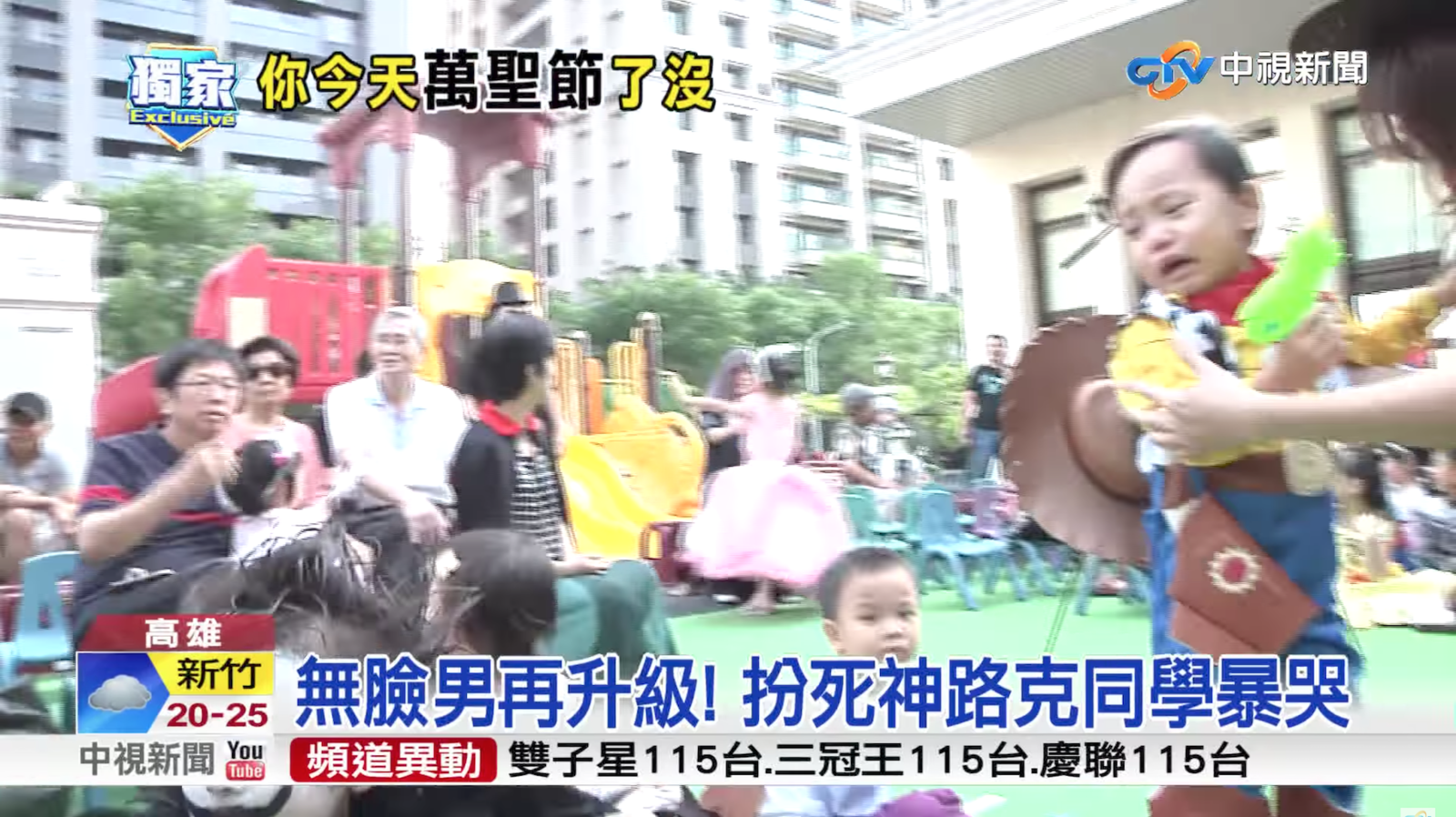 Chan said she spent three hours putting together the outfit for Momo, adding that she tried not to think too much about outdoing last year's outfit.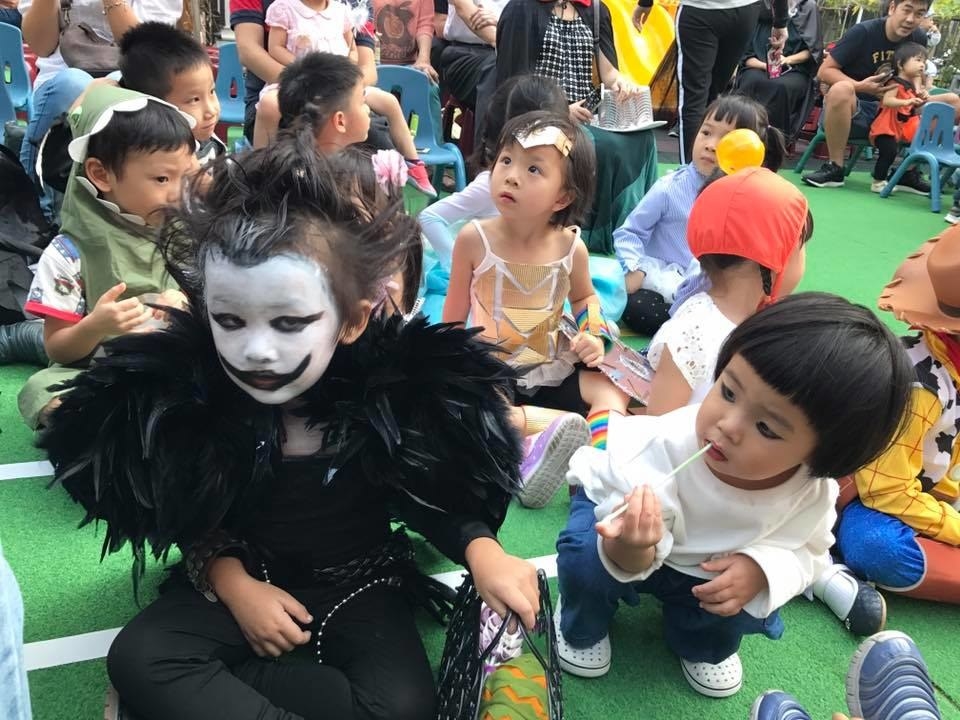 "I just wanted to do my best to allow Momo to dress up as the character she wanted," she said. "I had no idea it would go viral again."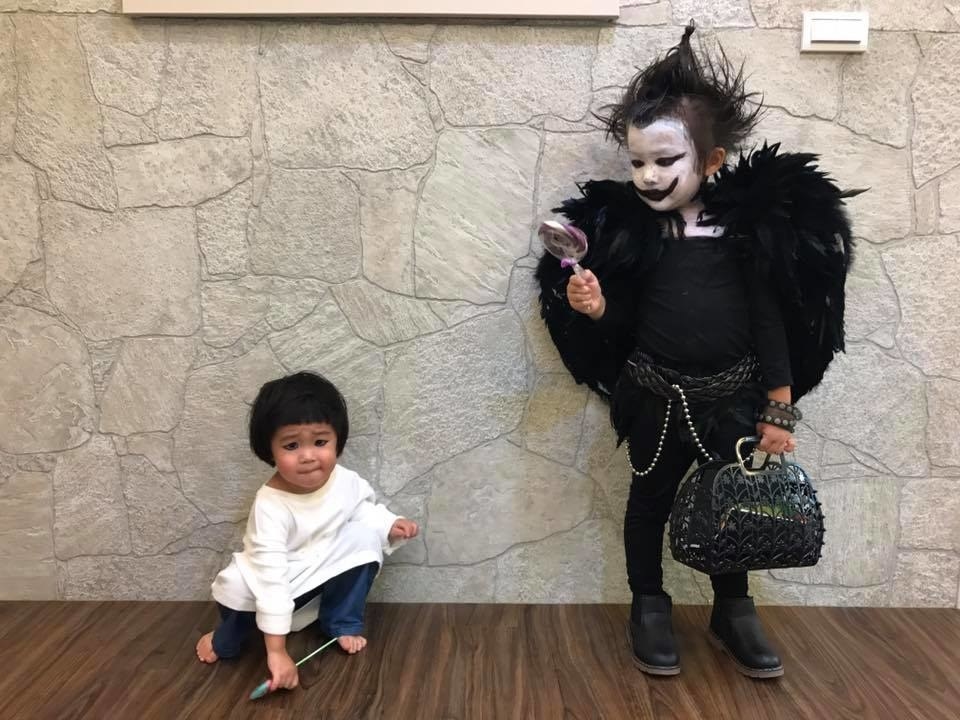 People really loved the costume.


And praised Chan's dedication.


Chan added that she will continue to help Momo dress up every Halloween but that she will eventually teach her to make her own costumes.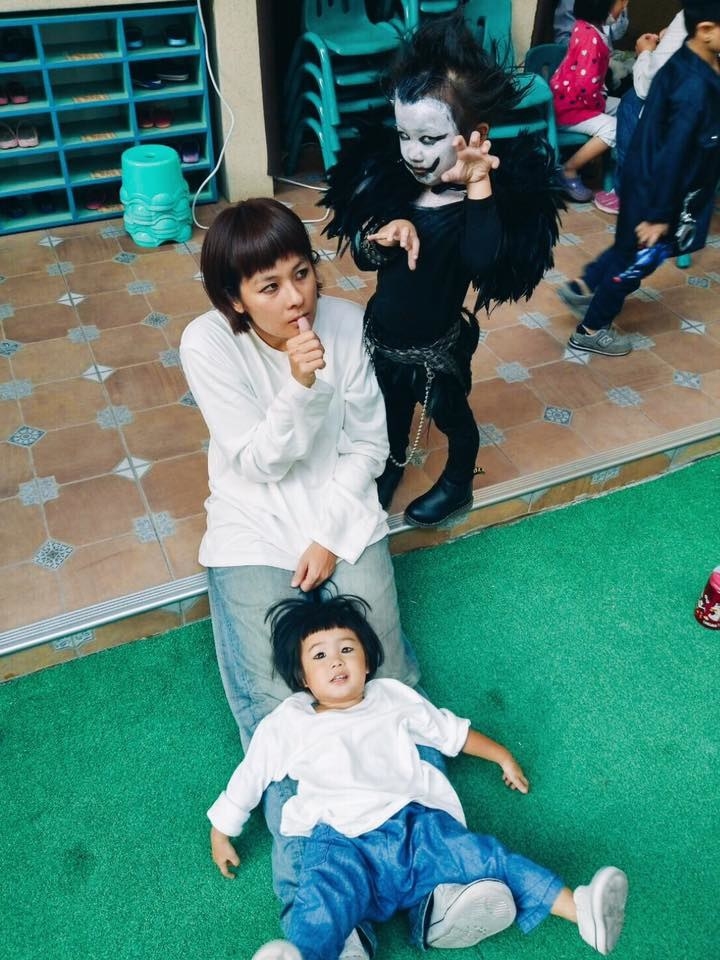 Until next year!