This is Haley Hirschfield, an 18-year-old senior at Willis High School in Texas.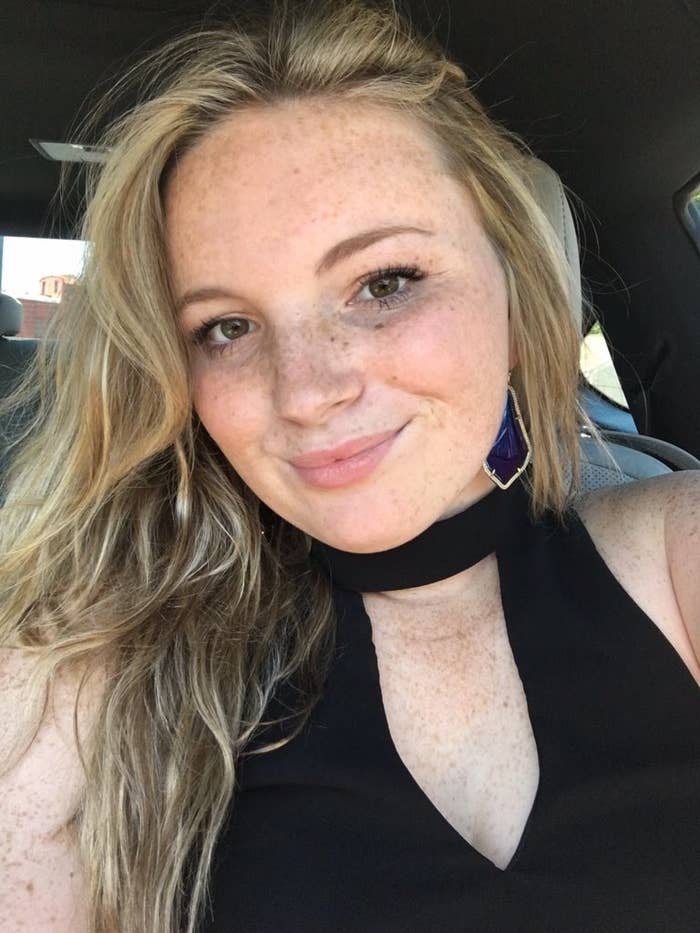 Last Wednesday, she and her fellow classmates were on a trip to the Houston Zoo and decided to turn their principal, Travis Utecht, into a meme.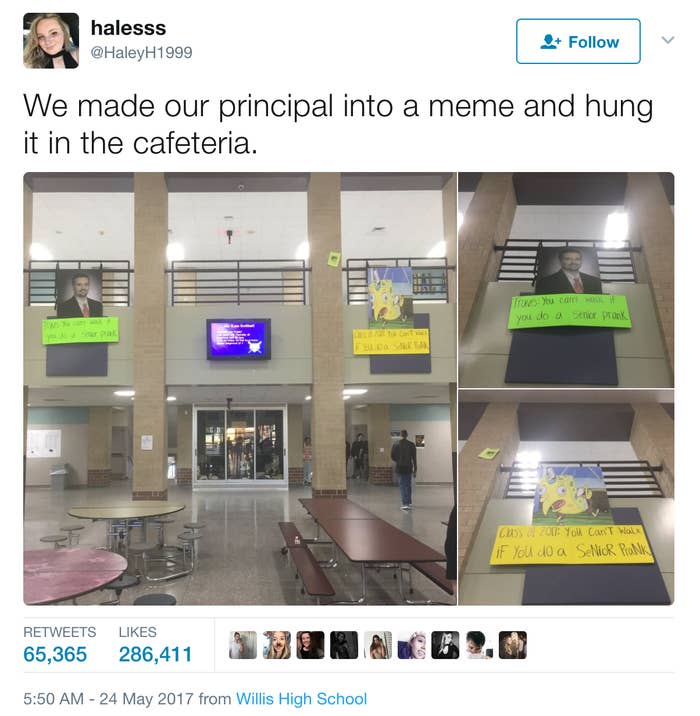 Hirschfield told BuzzFeed News that one of her friends had tweeted the meme a couple of weeks back, so she and another friend printed it and hung it up in the cafeteria while the underclassmen were taking their final exams.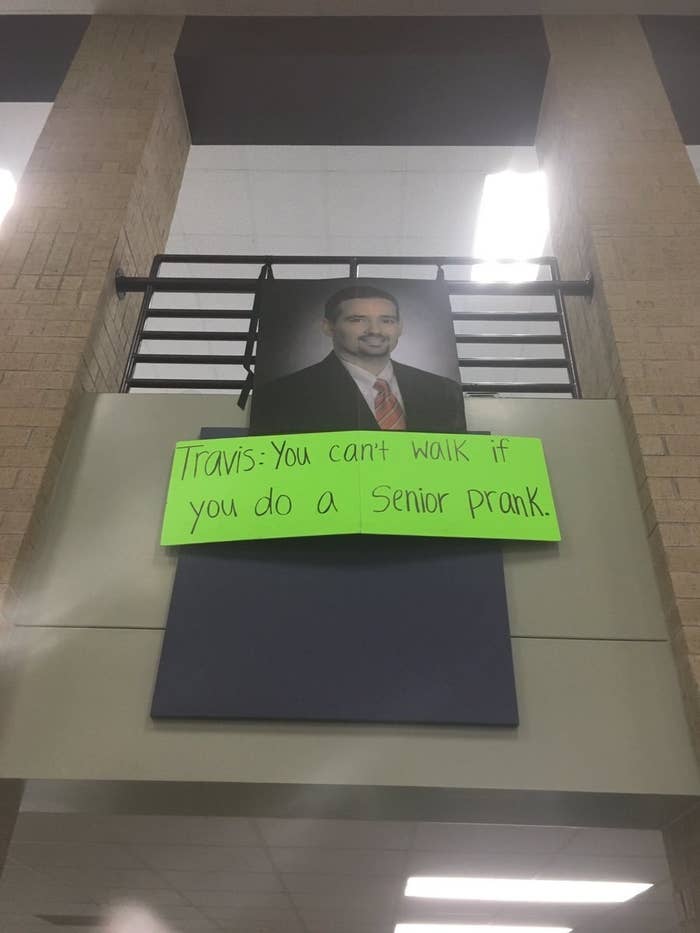 Hirschfield said that Utecht is "lighthearted and super sweet," and laughed when he saw the meme.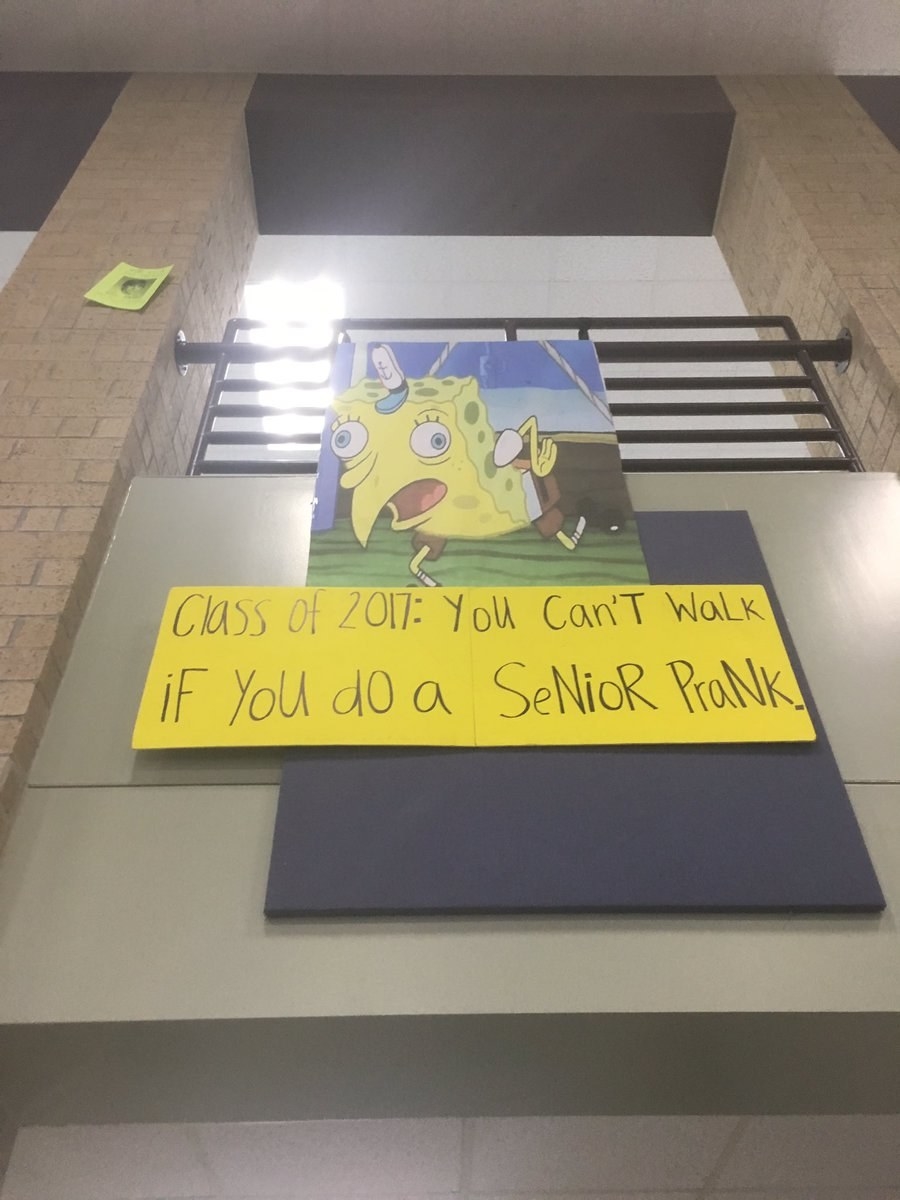 Utecht told BuzzFeed News that he did not know about the SpongeBob meme until after it was hung up in the cafeteria, but thought it was "hilarious." He added that he has the "best job in the world and the best kids."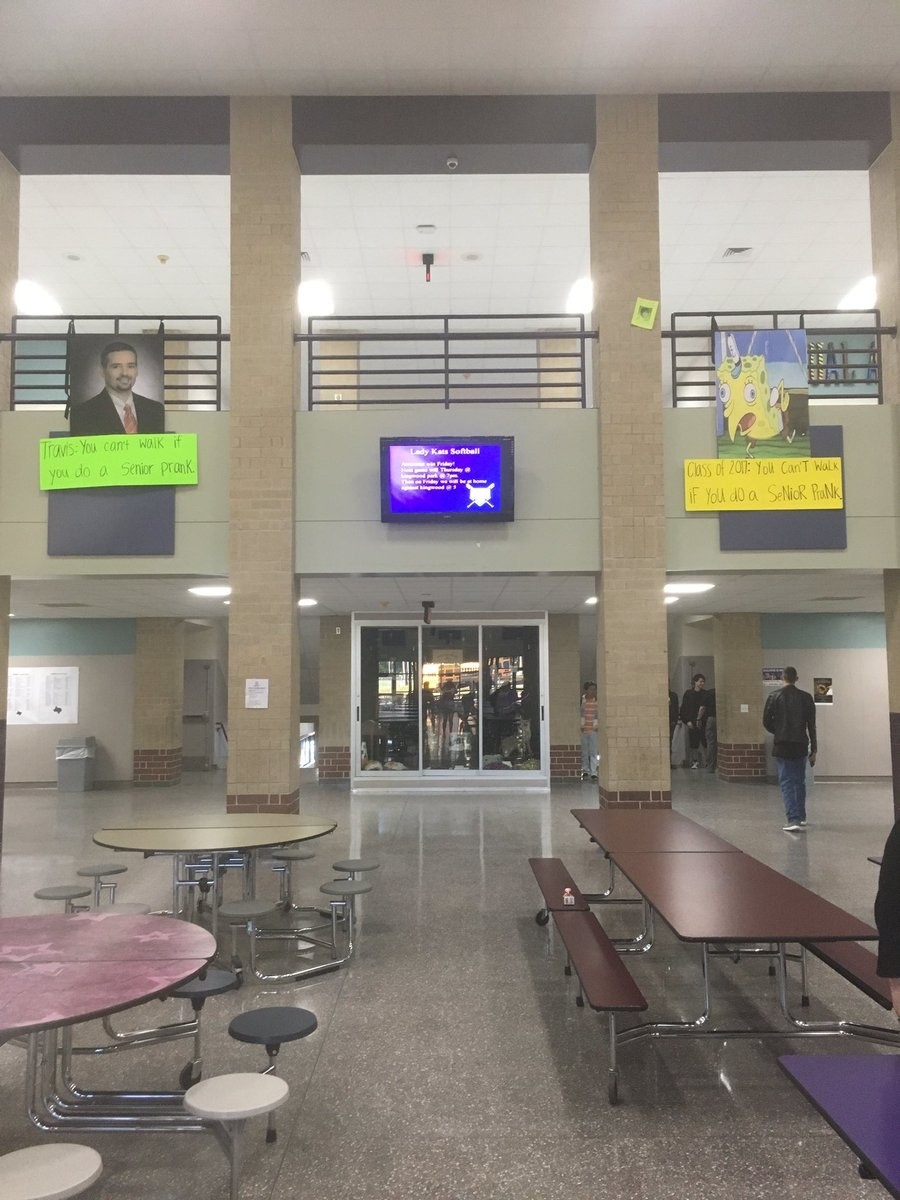 Hirschfield said everyone at the school also enjoyed the joke, and it was on Snapchat all day.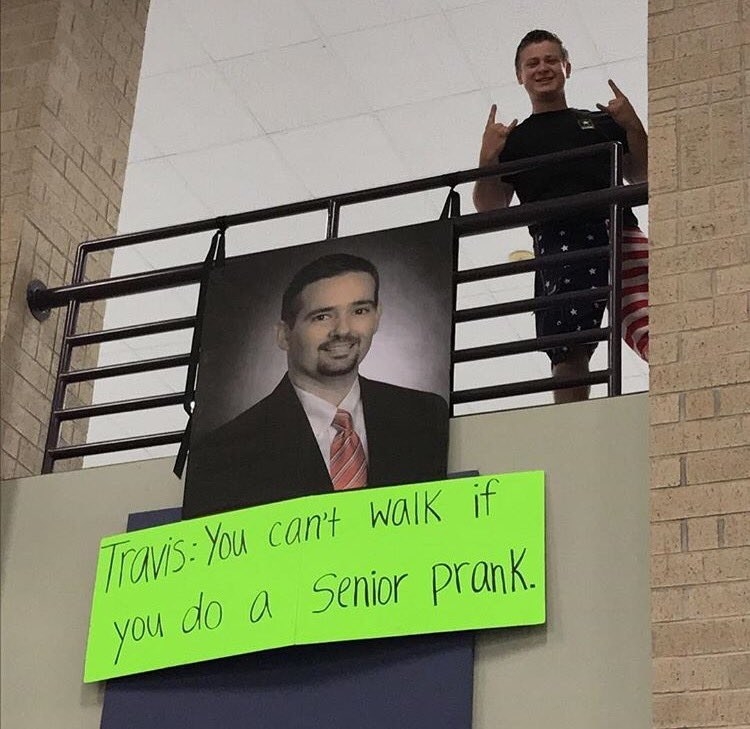 People really liked the idea.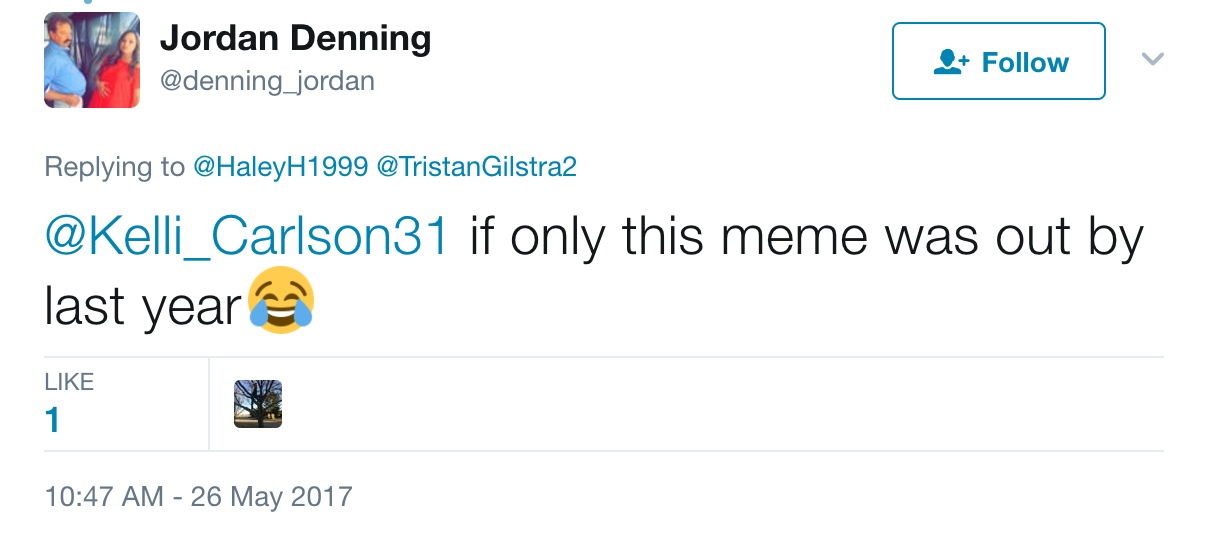 And wanted to do it for their own senior prank.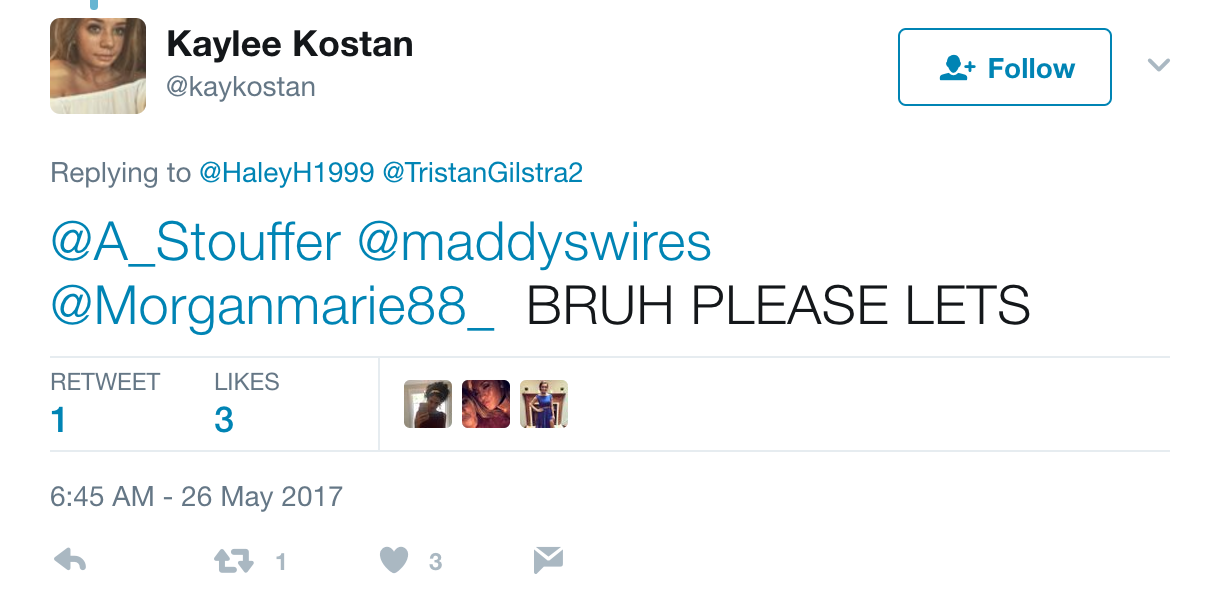 But mostly, everyone just had one question.

And the answer was "everyone somehow."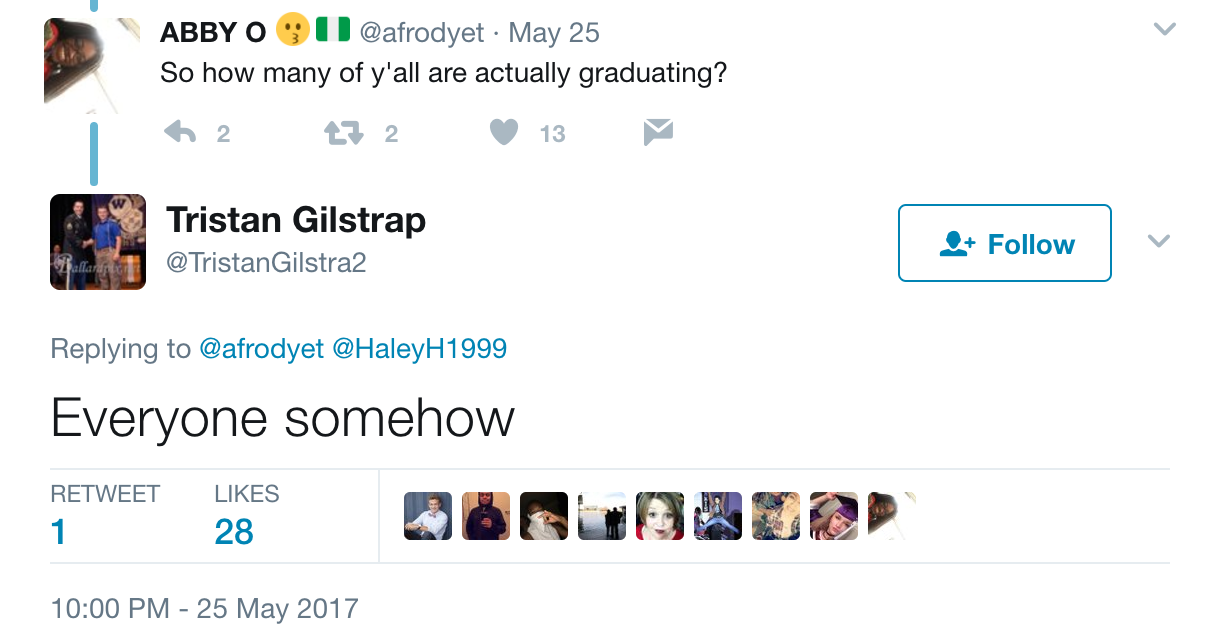 Utecht said the meme came a day after he had "strongly cautioned" the seniors about a "minor senior prank that went over the line and did not meet the school's community standards."
"I will take this anytime," he said. "Something at my expense is far superior to any damage to property or inappropriate behavior."