This Woman Showed Her Burn Scars In A Powerful Photo Shoot To Empower Others
"I hope I can show everyone that even though my skin is covered in scars, I can still be confident and convey a different idea of beauty," Lia Jiang told BuzzFeed News.
Lia Jiang, a 31-year-old woman from Taiwan, suffered burns to 91% of her body during a massive water park explosion in Taiwan in 2015.
After undergoing 21 surgeries over three years, Jiang recently decided to take part in a photo shoot showing her scars to empower others.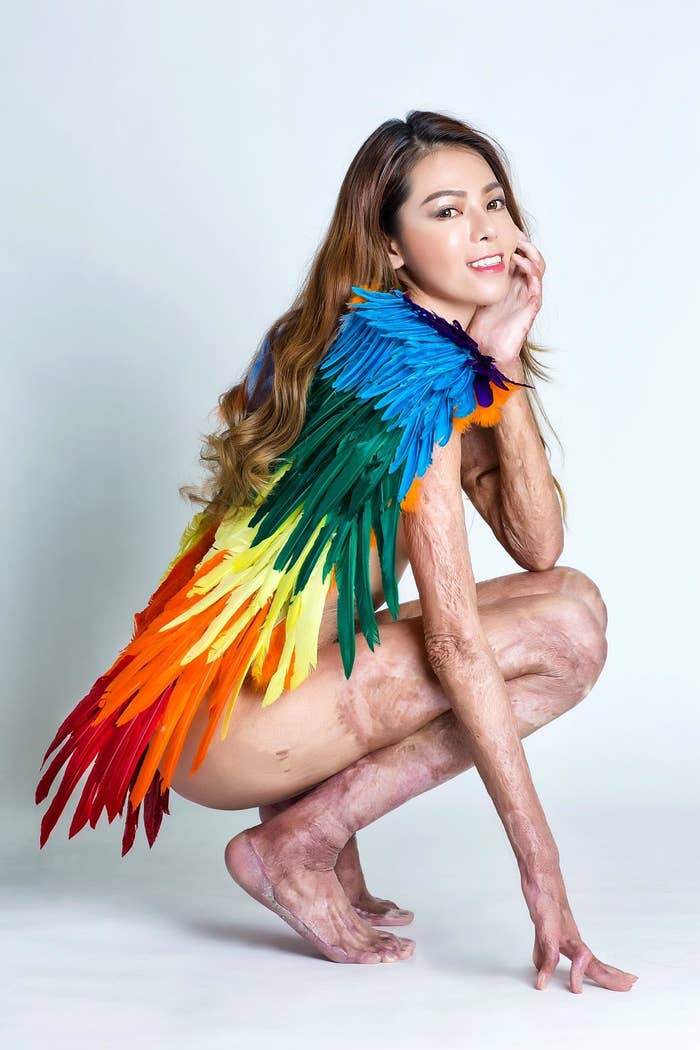 "It was a really weird feeling when I first saw the finished product," Jiang said. "I couldn't believe that we could take photos like these, and that they were photos of me."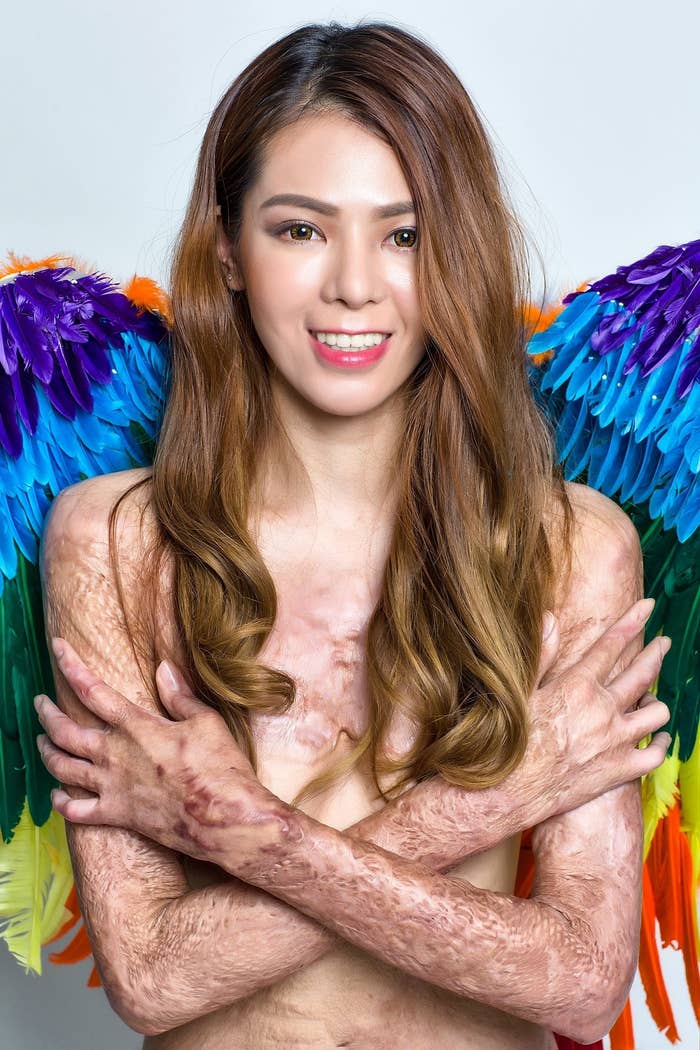 People were really moved.