A very NSFW photo series featuring quotes President-elect Donald Trump has said about women has gone viral on Tumblr this week.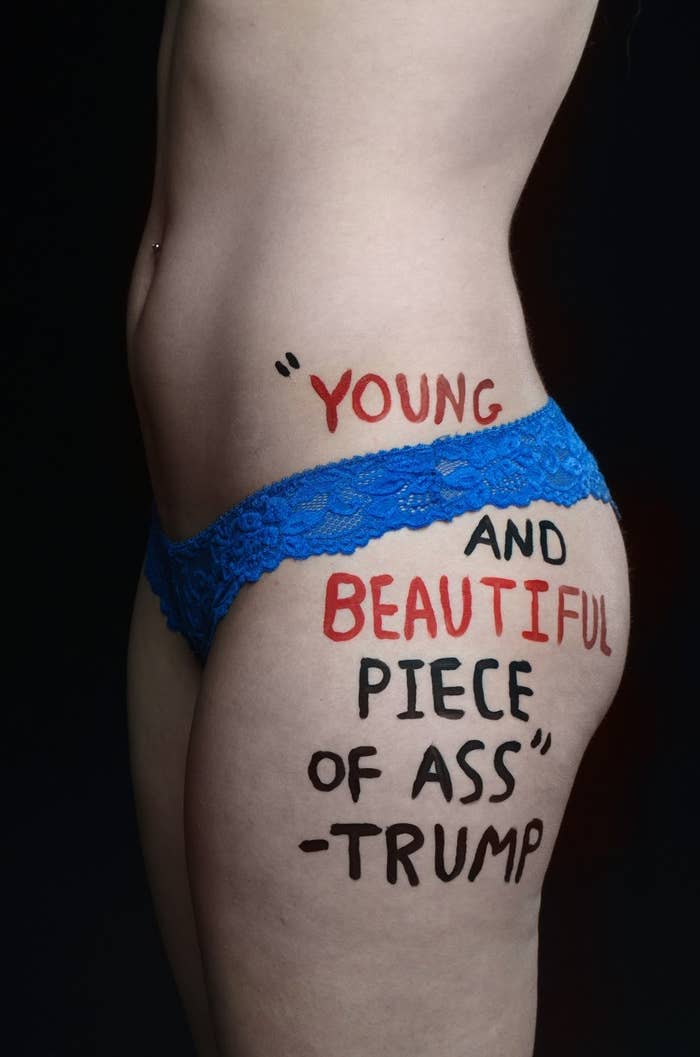 Aria Watson, an 18-year-old student at Clatsop Community College in Oregon, told BuzzFeed News she created the series, titled "#SignedByTrump," for her final project in her Introduction to Photography class.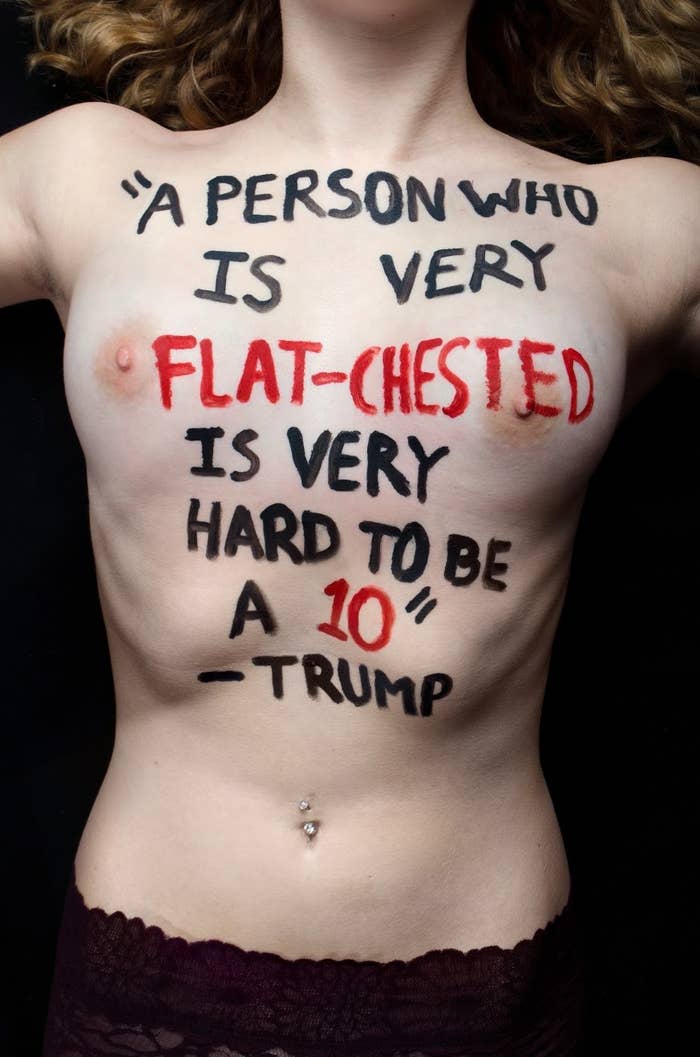 "I never really cared for or understood politics, but this year was different," Watson said. "Although I was two weeks too young to actually vote, I was old enough to see what was happening and learn about it."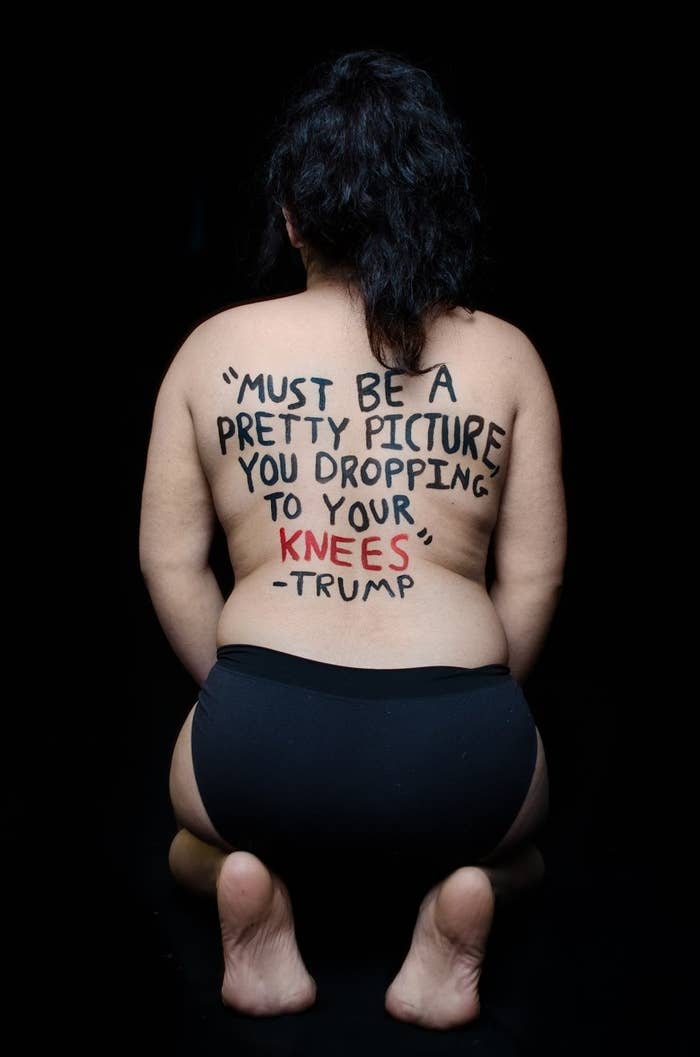 "When Trump beat Clinton, my heart shattered," she said. "I knew I had to create something different."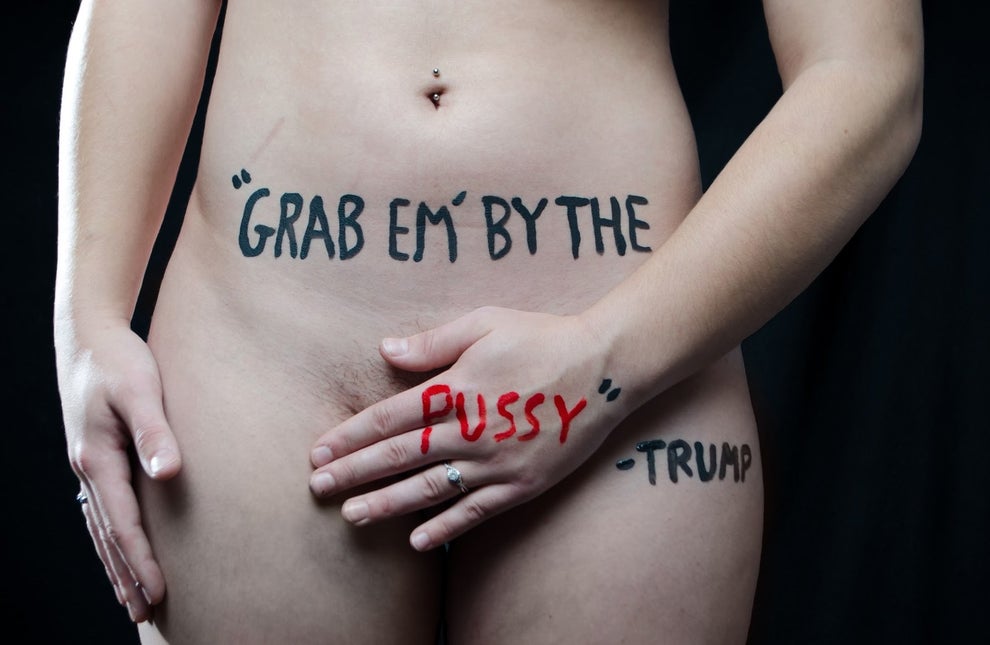 "All I wanted from these photos was to help people realize who Donald Trump really is, and I just want to feel heard," she said. "I know most people are set on their opinions about Trump, but I just hope one person sees '#SignedByTrump' and it opens their eyes."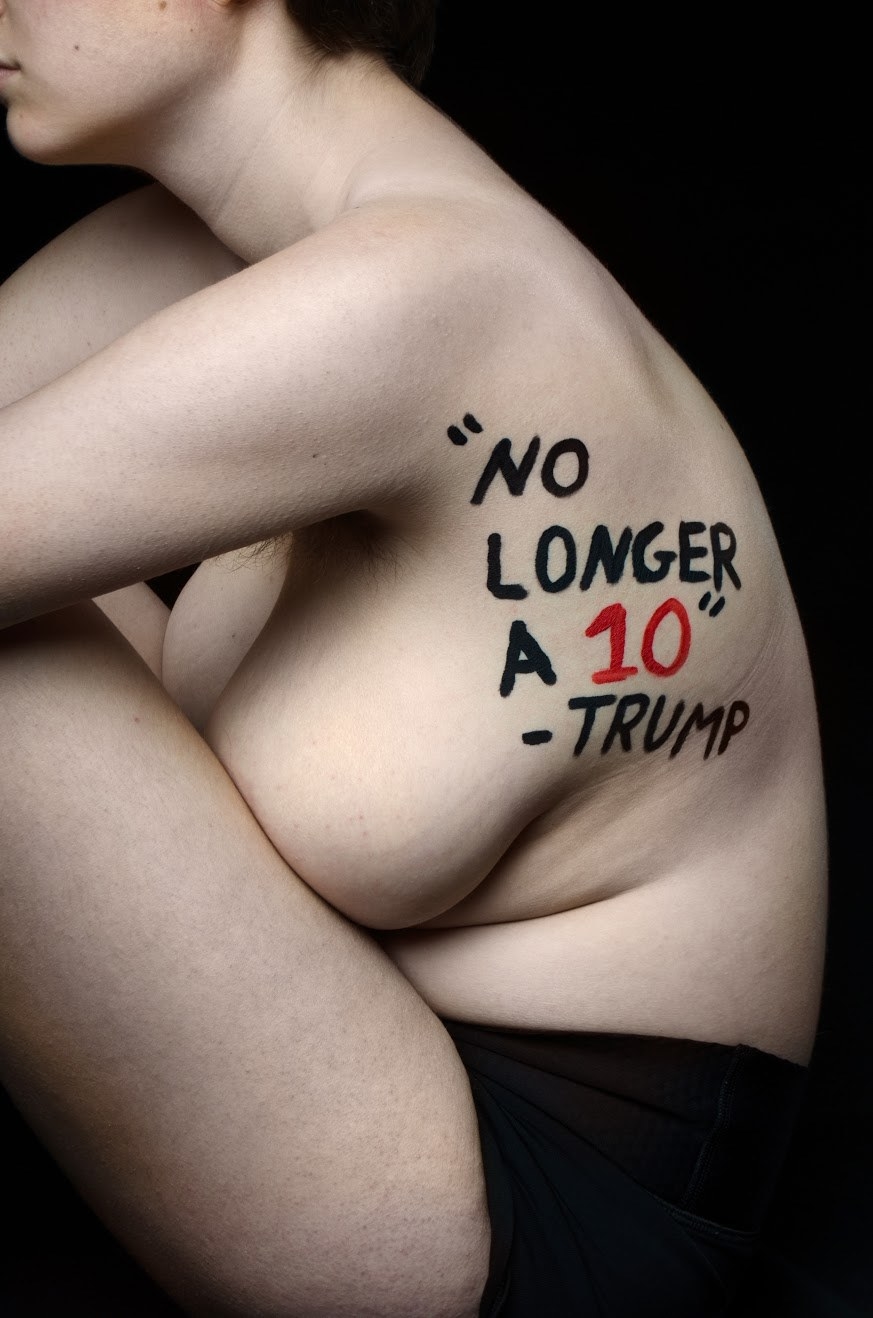 She said she kept the models anonymous because the viewer can then picture the people however they want. She added that the models are friends and family, and that one photo is a self-portrait.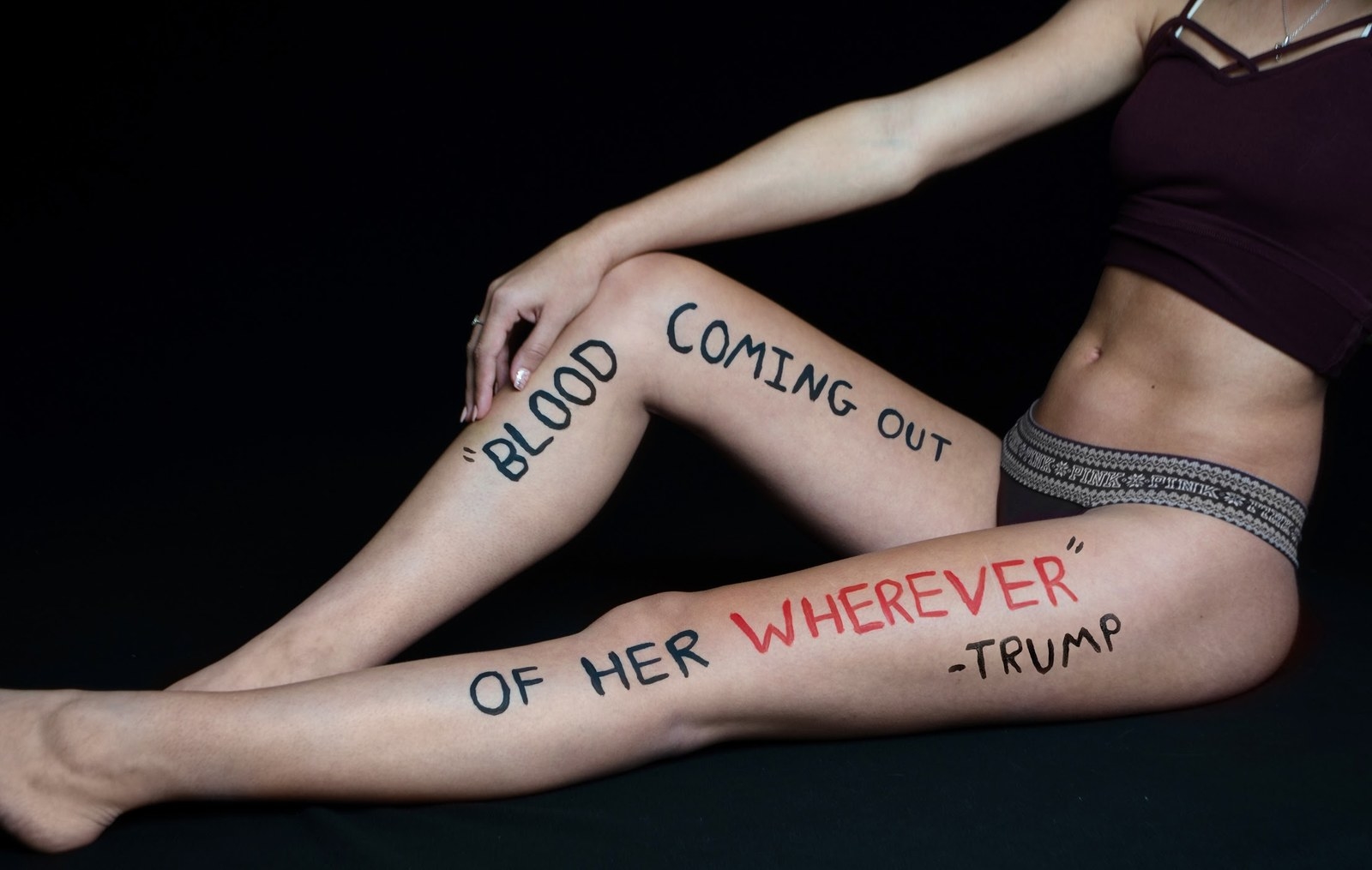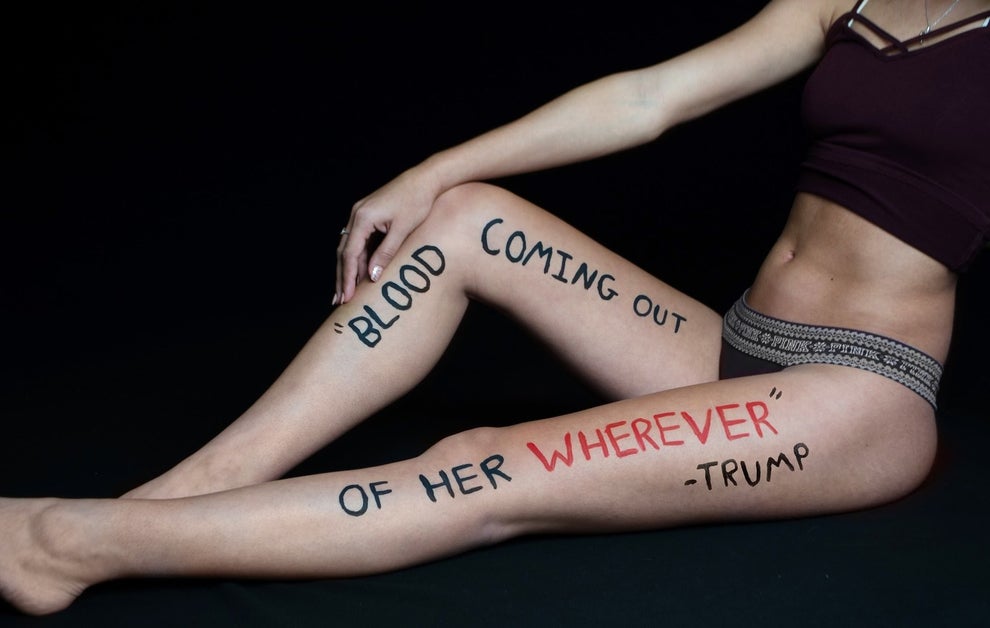 Watson said she did not expect her photos to go viral, or that her project would have such a strong impact on so many people.