This is 29-year-old Vina Marwan and her 26-year-old husband Ikhzreen Husin. The newlyweds live in Kuala Lumpur, Malaysia.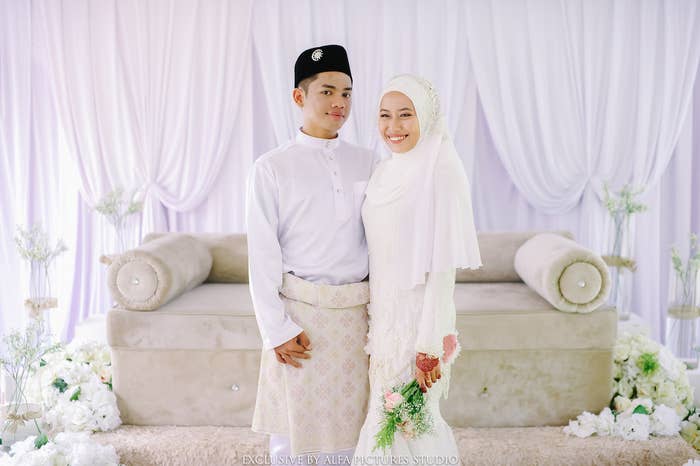 Oh, and their wedding photos are totally badass.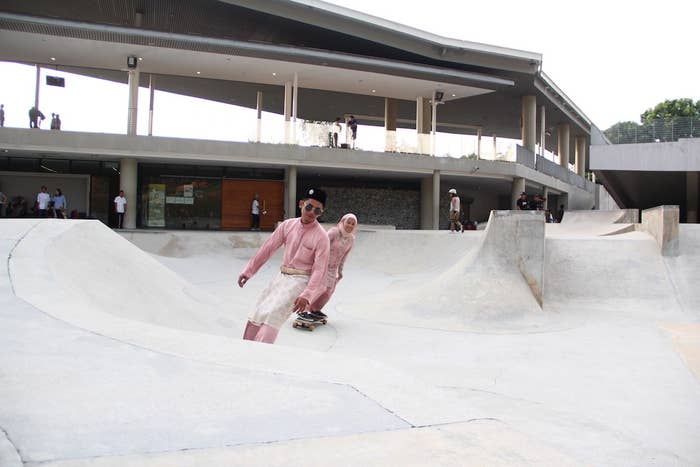 Marwan told BuzzFeed News that she met Husin five years ago when she started longboarding.
The two were in the same skate session, and quickly became friends.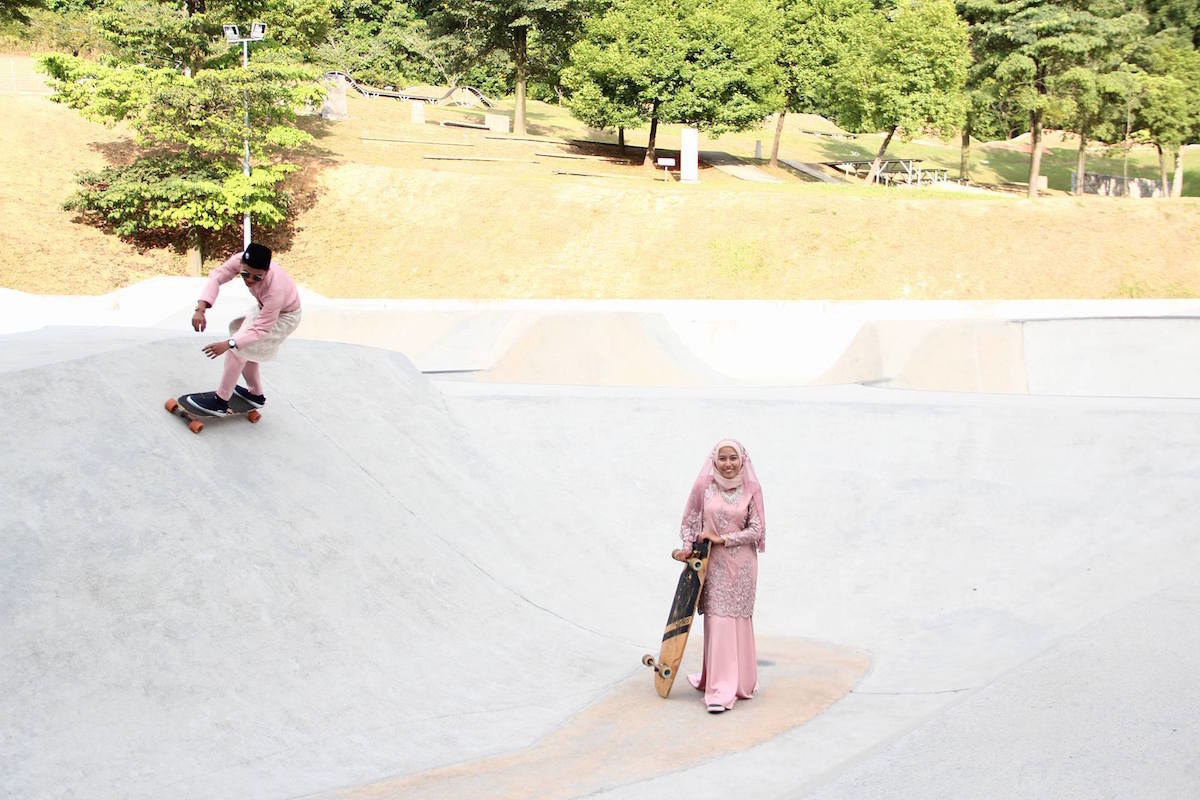 They spent a lot of time skating together and traveling to tournaments in and outside of Malaysia, she said. "Soon, we started catching feeling for each other."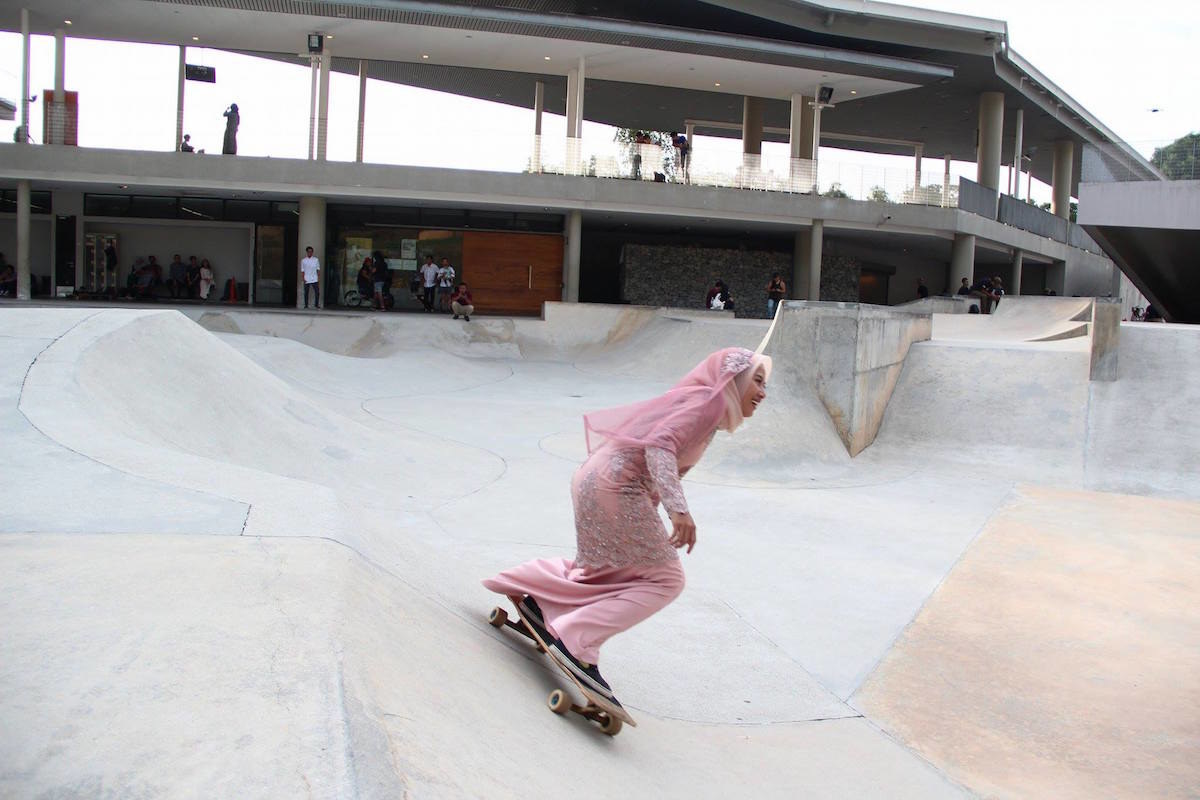 The couple was married at the end of July.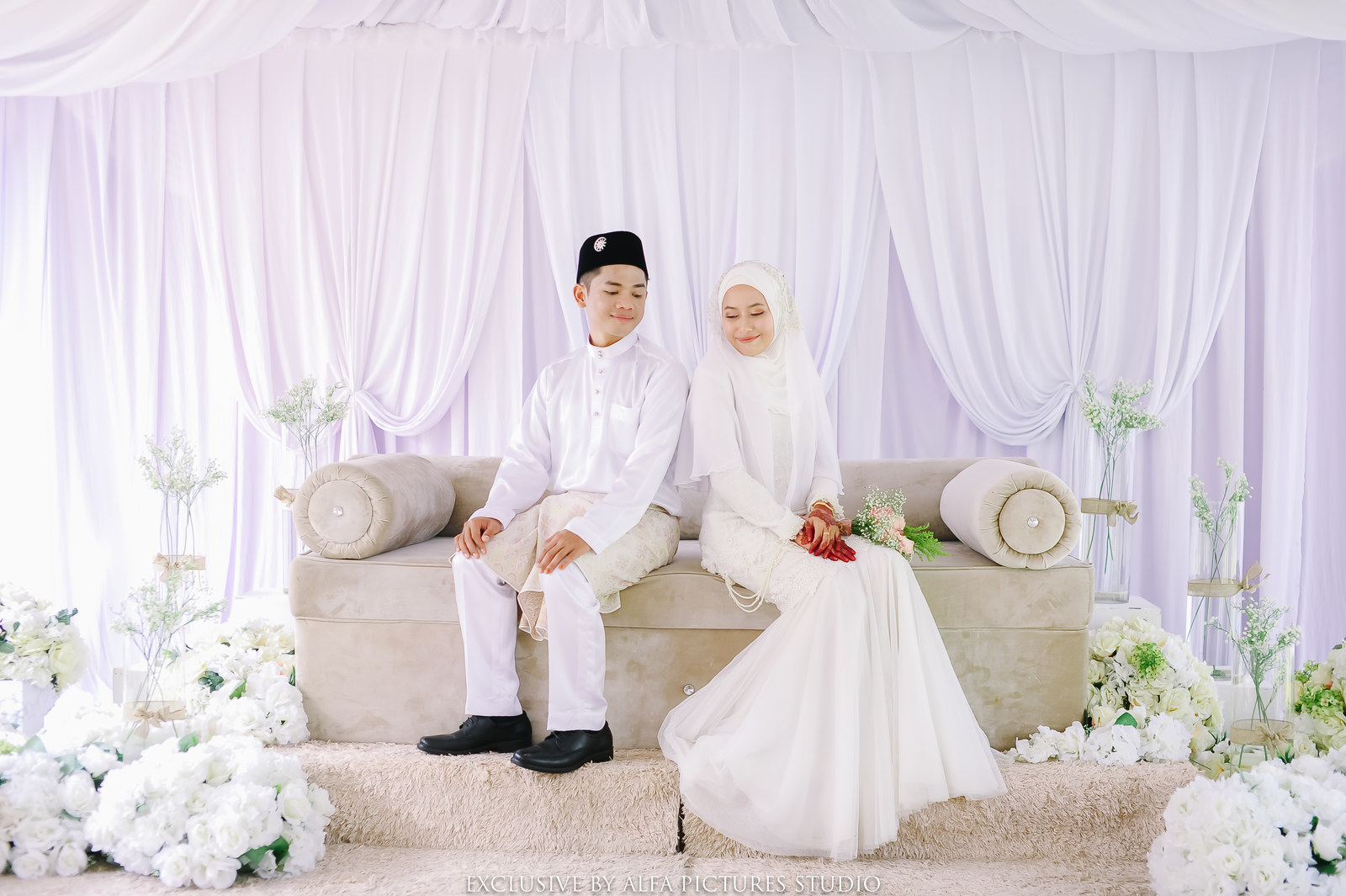 After the wedding celebration, they went to a nearby skate park and took their wedding photos.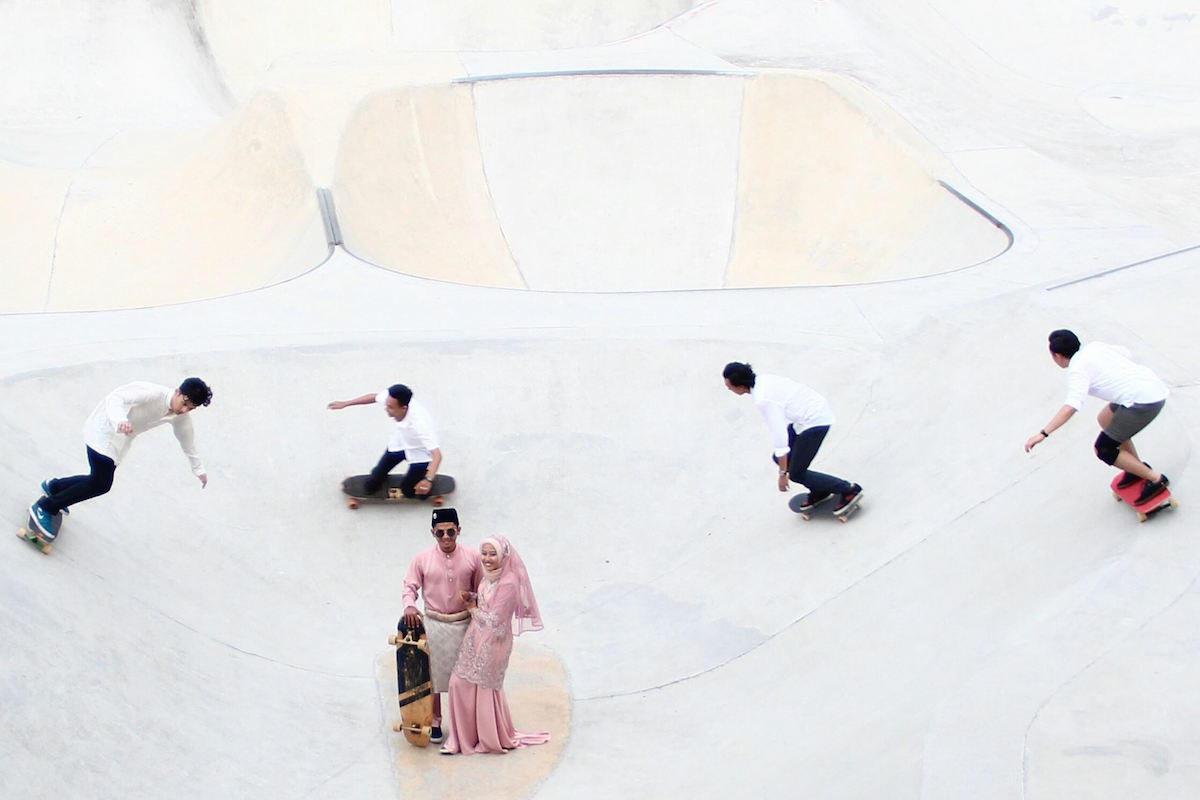 "We didn't really plan how the shoot was supposed to be," she said. "It was all candid with nothing serious about it."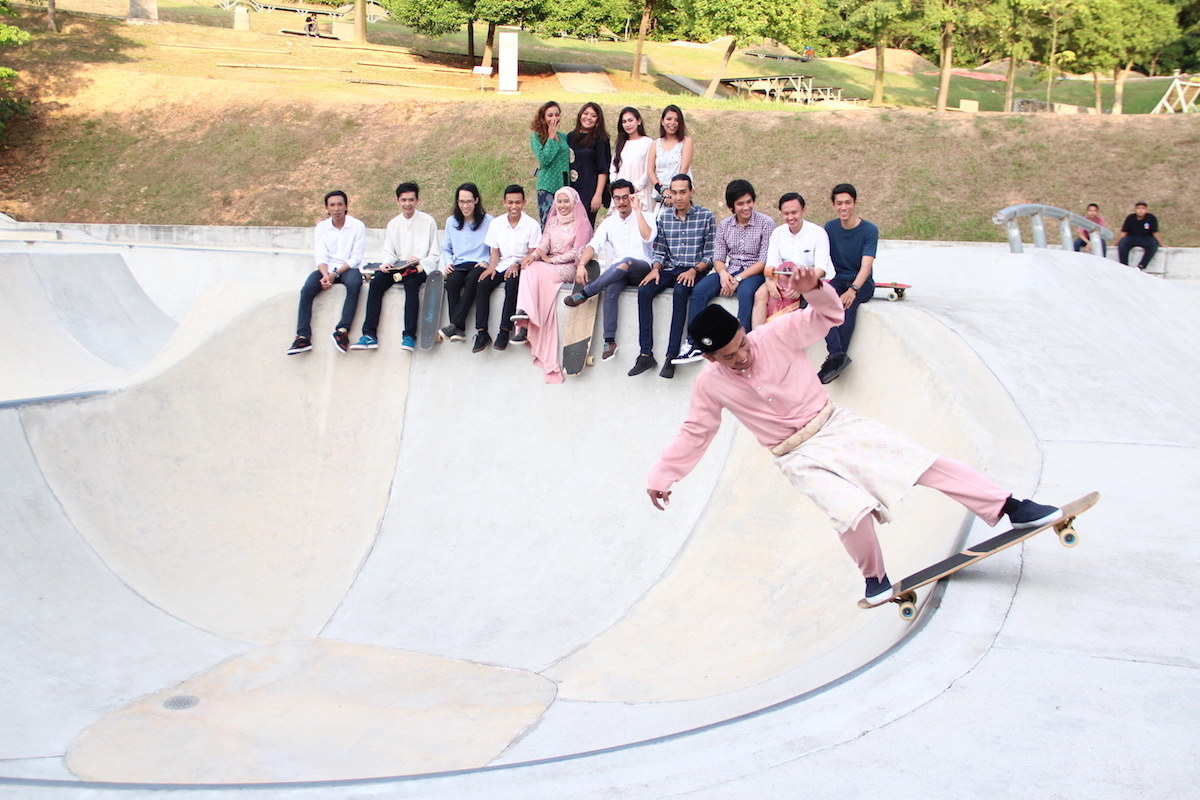 "We rode casually and slowly as I was wearing a skirt with a long tail," she said.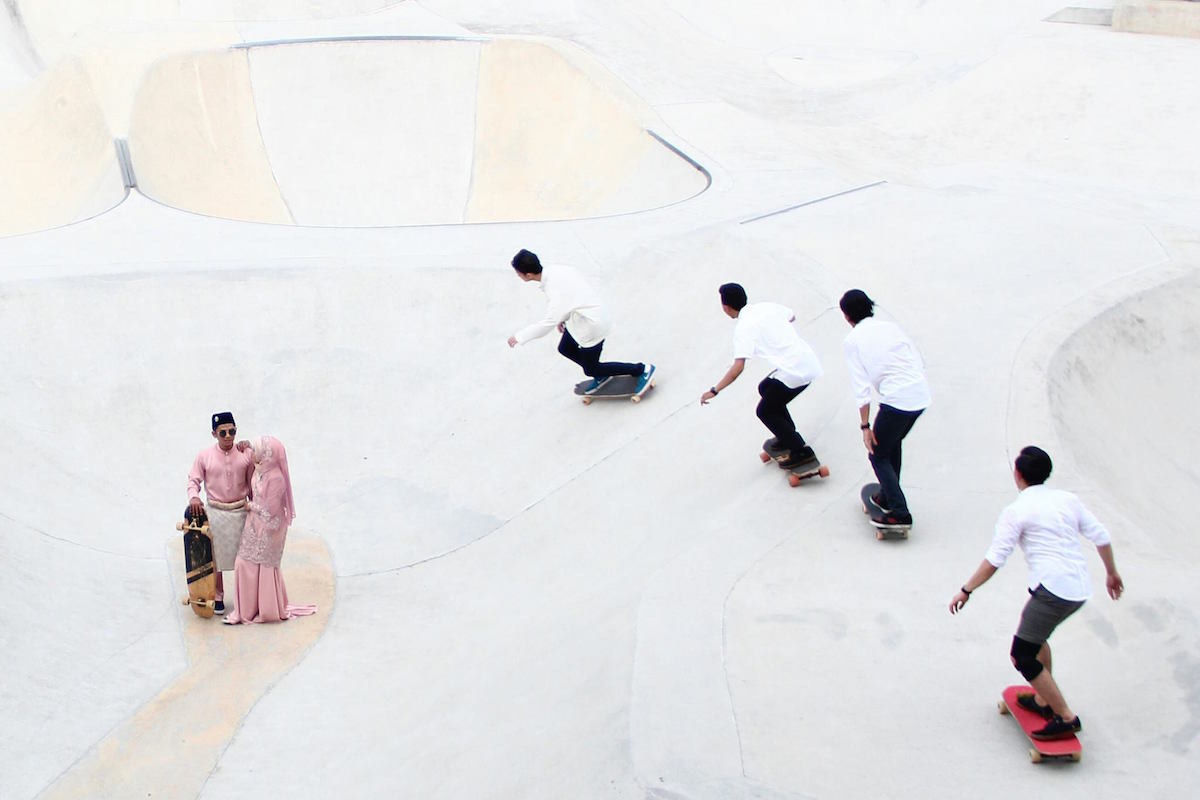 Marwan's niece uploaded the photos to Twitter and they quickly went viral, with more than 39,000 retweets.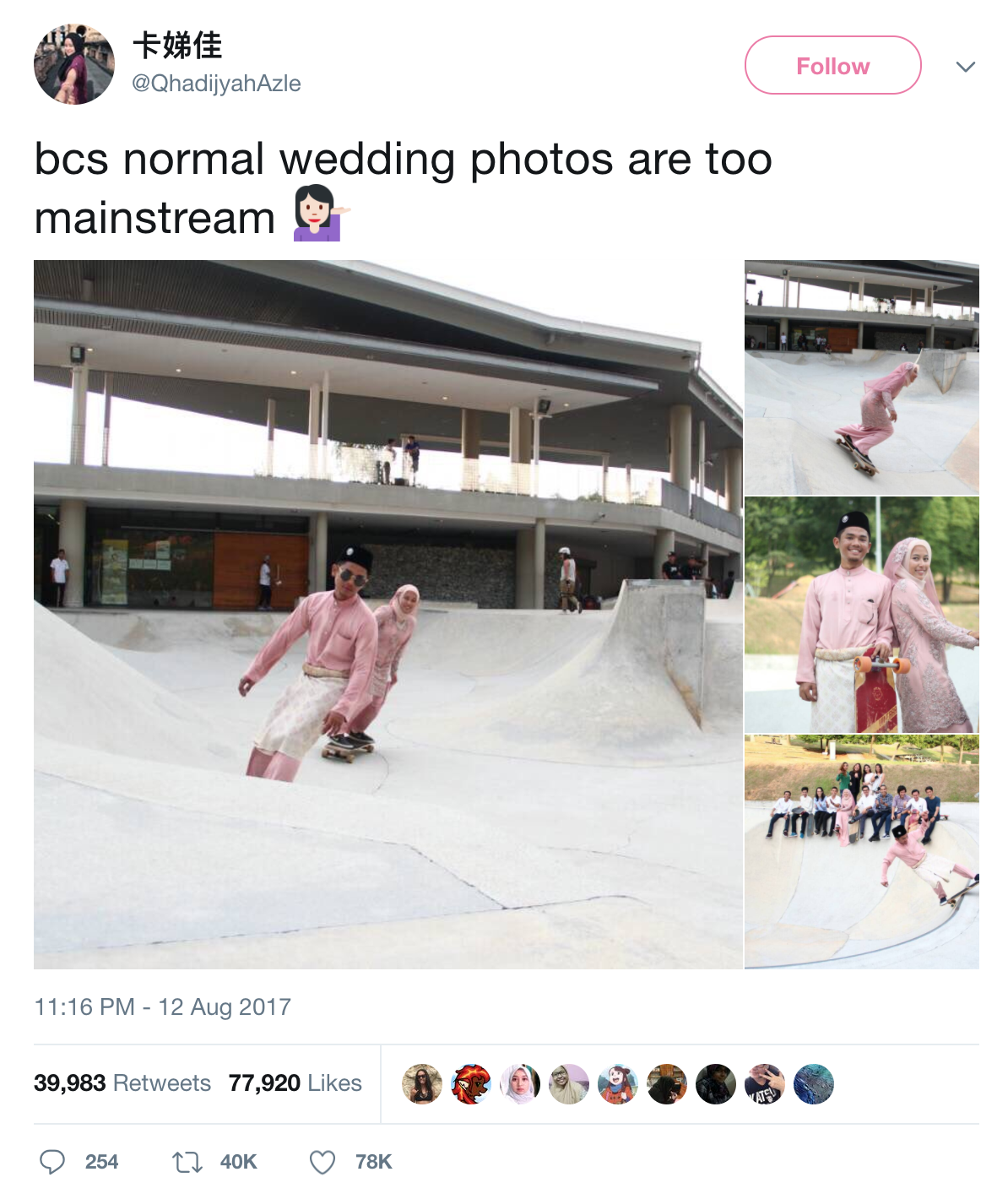 People absolutely loved it.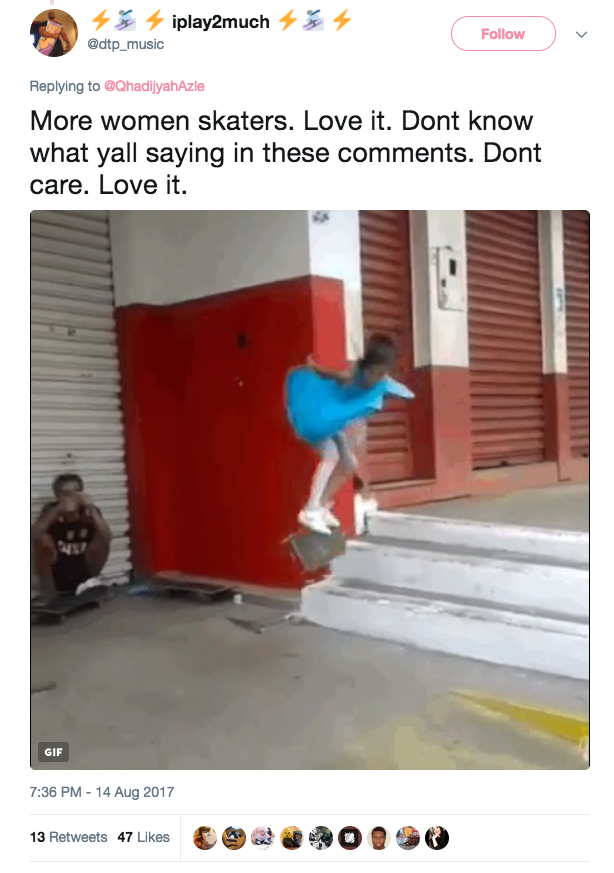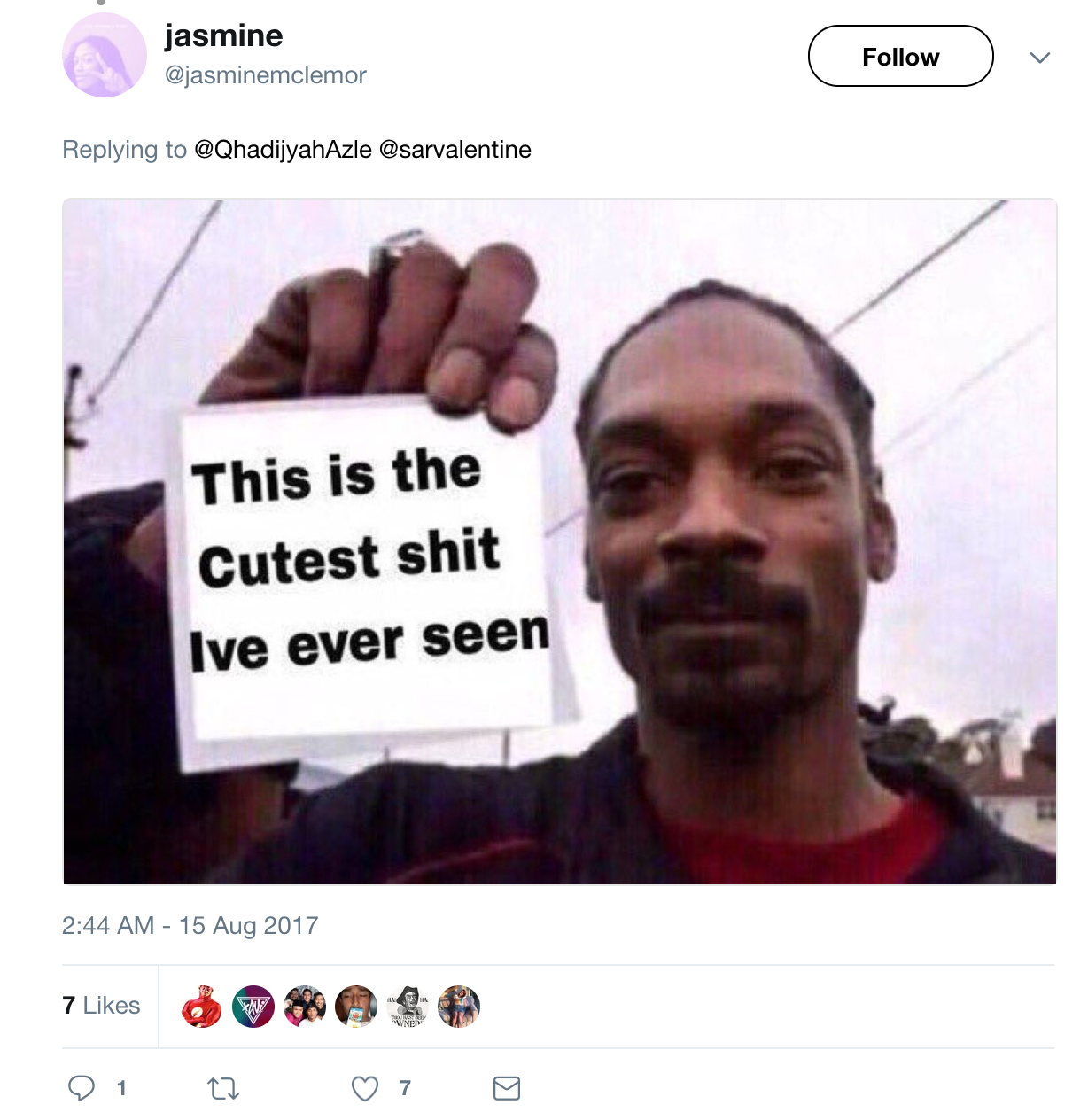 Marwan said she has received some criticism as some people do not think it is appropriate for a woman dressed modestly, but added that she has received a lot of support and many good wishes telling her to keep going.