PSA: Instagram Now Tells You When Someone Screenshots Your Disappearing Photos
Be careful out there.
So Instagram rolled out an update this week that introduced live video, as well as a feature that allows you to send disappearing photos and videos privately.
And now people have discovered that Instagram sends a NOTIFICATION when someone takes a screenshot of your private disappearing photo.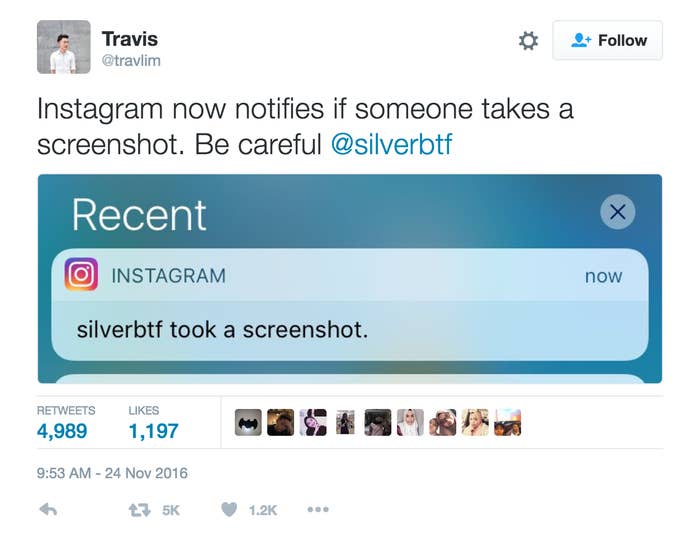 Needless to say, people are freaking out.