So Instagram rolled out an update this week that introduced live video, as well as a feature that allows you to send disappearing photos and videos privately.
And now people have discovered that Instagram sends a NOTIFICATION when someone takes a screenshot of your private disappearing photo.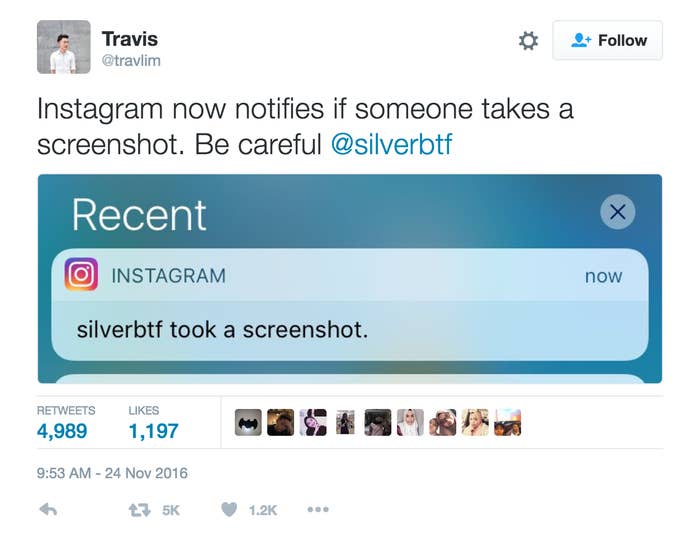 Needless to say, people are freaking out.
It's sent some into full-on panic mode.
However, screenshot notifications are actually limited to disappearing photos and videos only.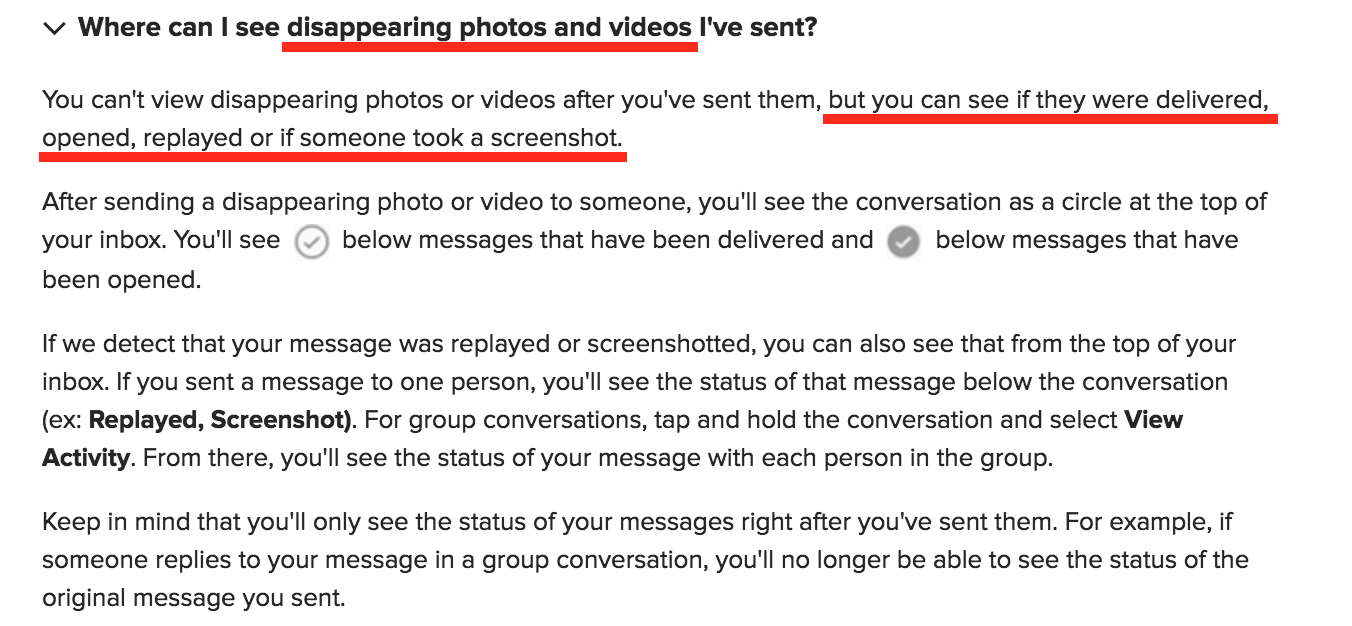 This refers to temporary photos and videos that are sent directly to you and are displayed in the row of Stories-style bubbles along the top of your inbox.
FYI, the notification will appear in your phone's notification center and within the Instagram app. It will also show on the bubbles at the top of the inbox.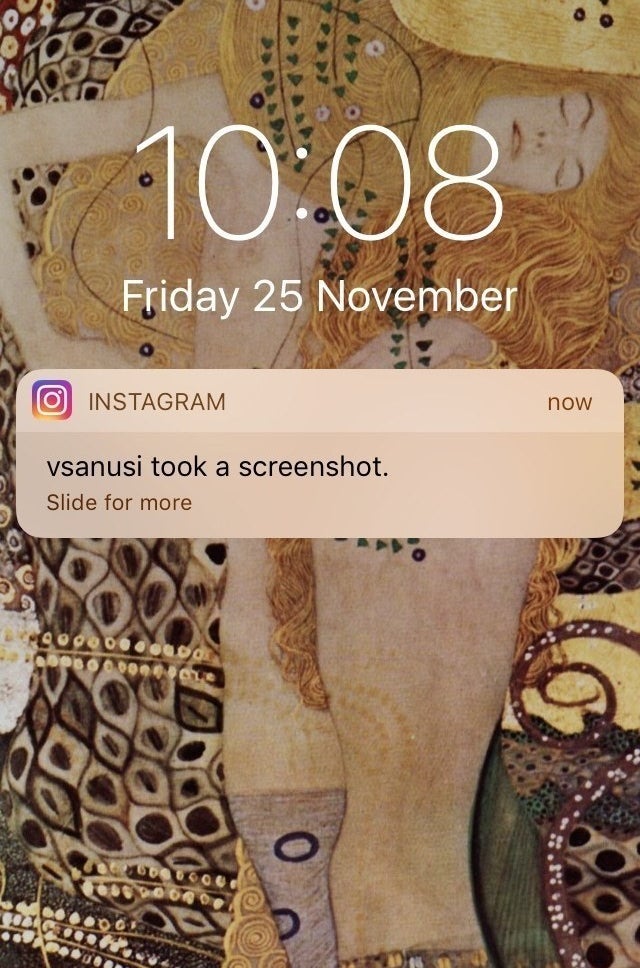 Now you know, so be careful out there. 👀