This is Karen Ip, a 17-year-old high school senior who lives in Toronto, Canada.
Earlier last month, Ip was recording a video for her Instagram when she was interrupted by her mom calling her to go to dinner. She continued recording, and the finished product is truly a piece of art.
The video starts with Ip saying, "So I was just casually walking around my..."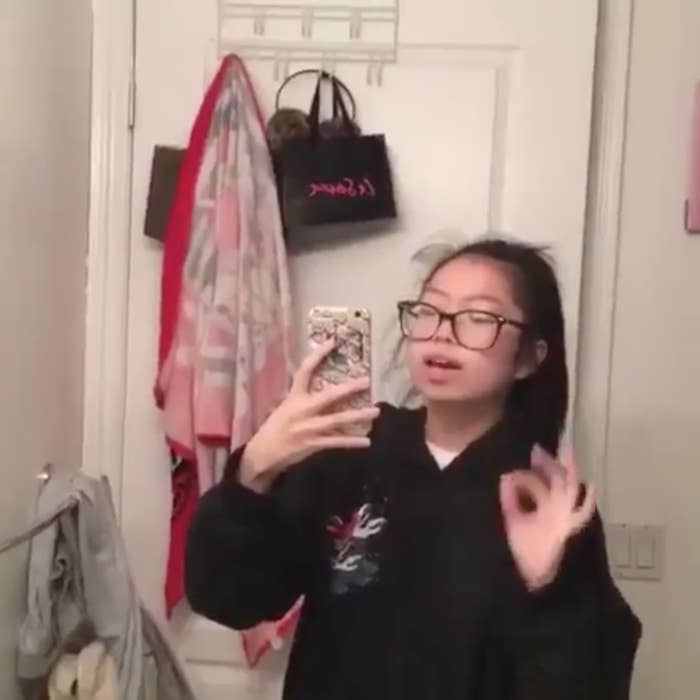 She is then interrupted by her mom calling out to her, and Ip yells "Huh? I'm recording," before continuing.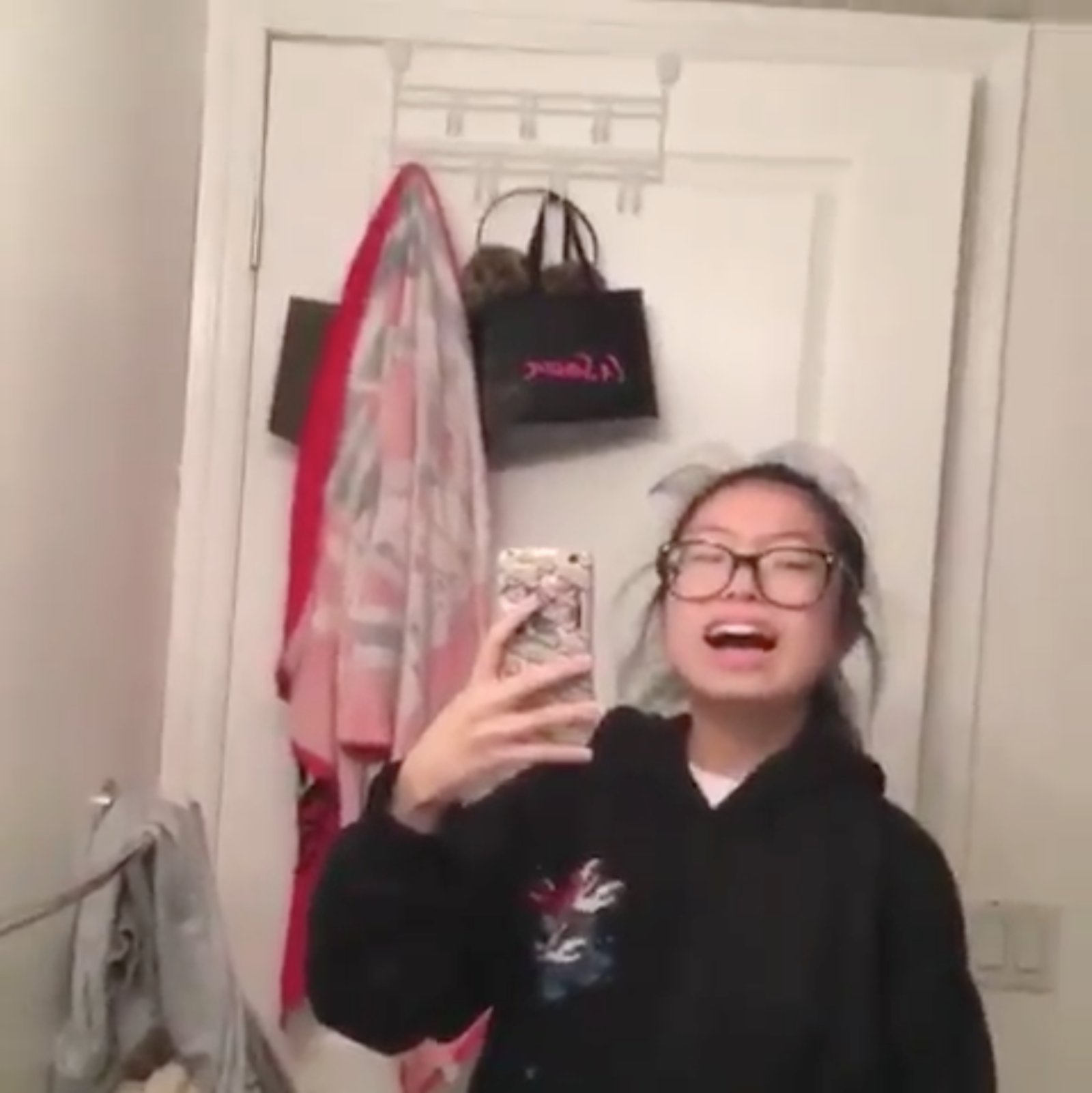 "And guess what I..." she says, before she is interrupted again.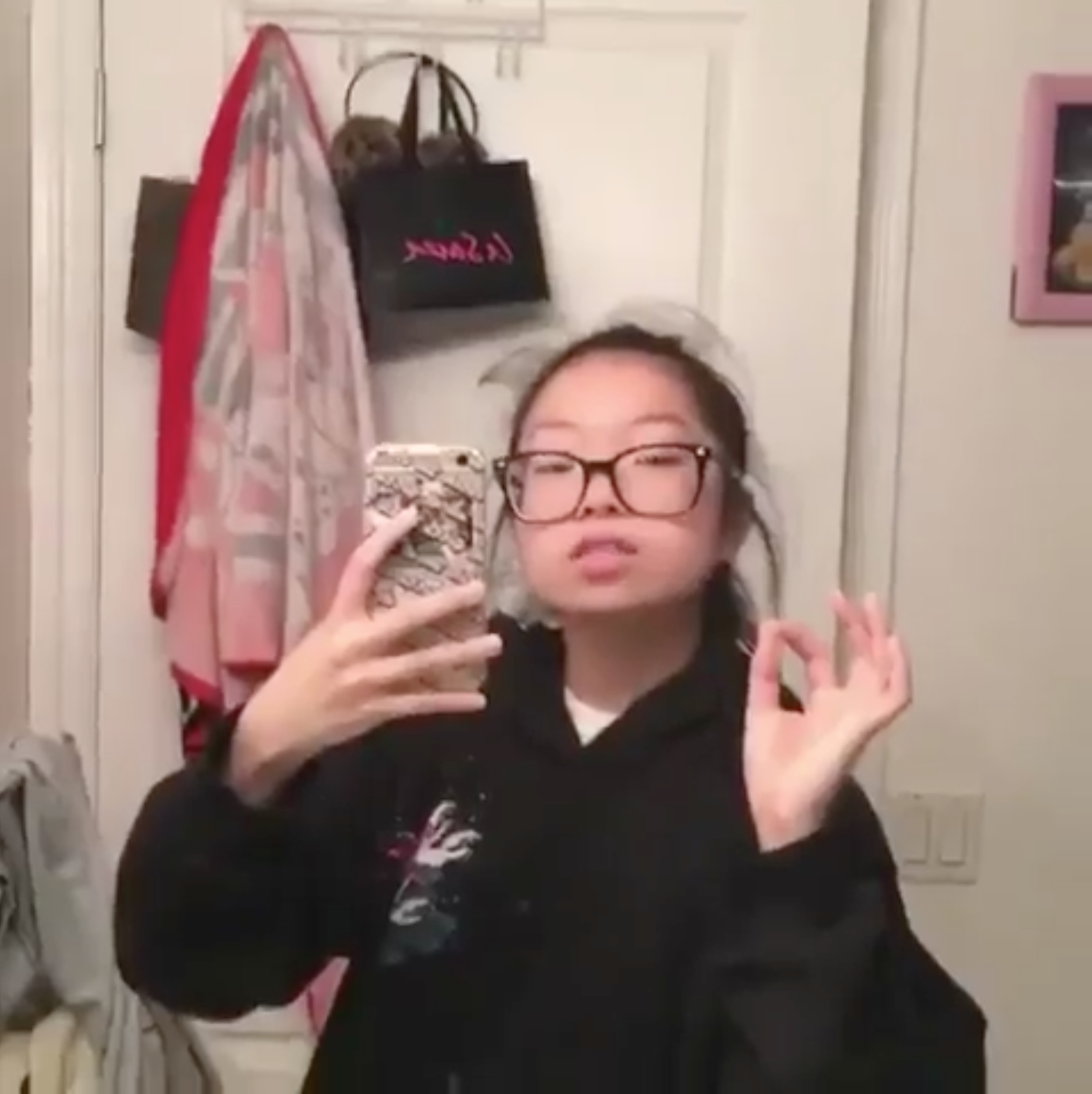 This time she yells "I'm recording," in Cantonese, but her mom continues calling out to her.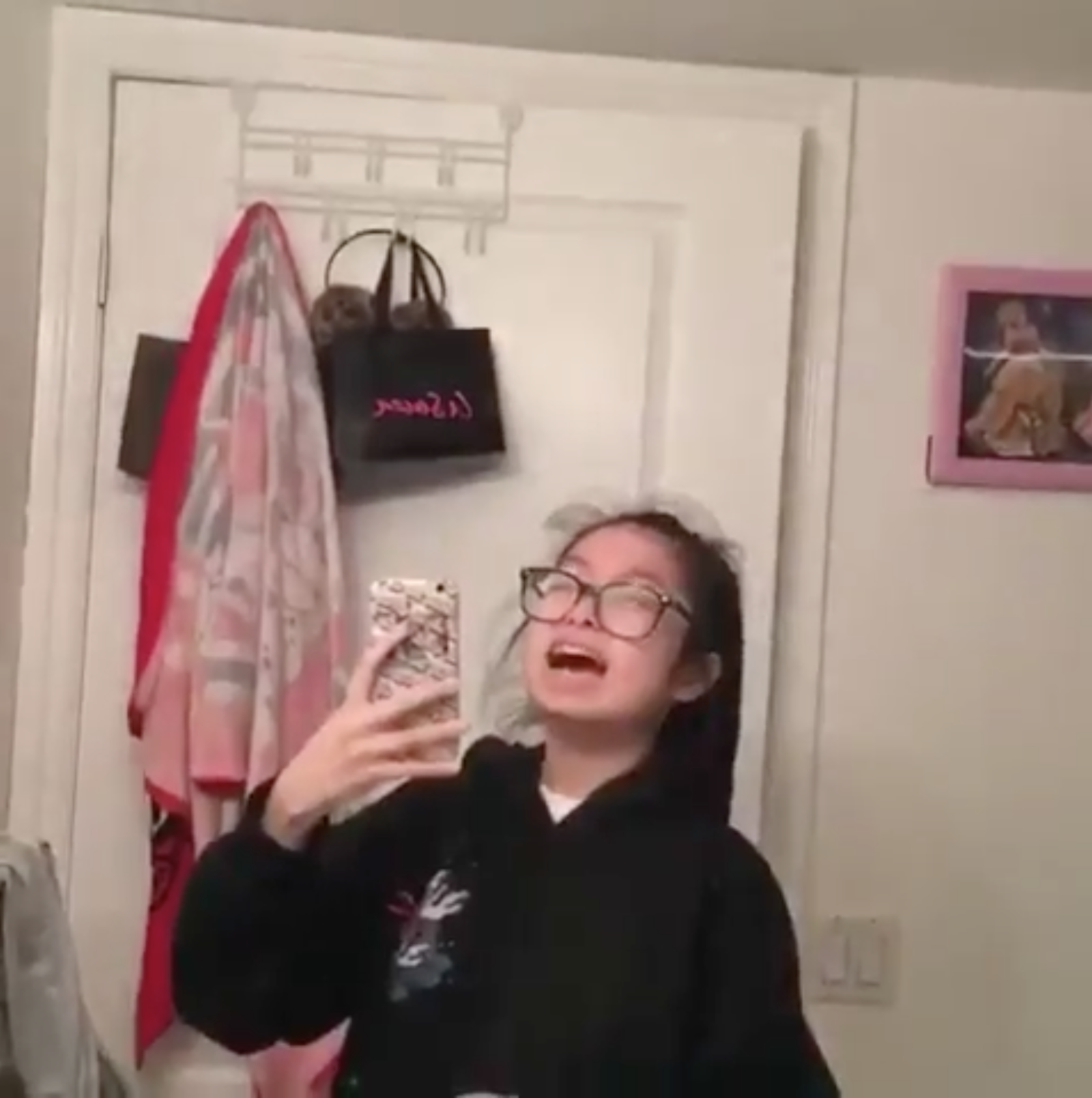 Ip then quickly pulls out a Pokéball, and says, "Guess what I found in my pocket? Pika pika..."
"Bitch."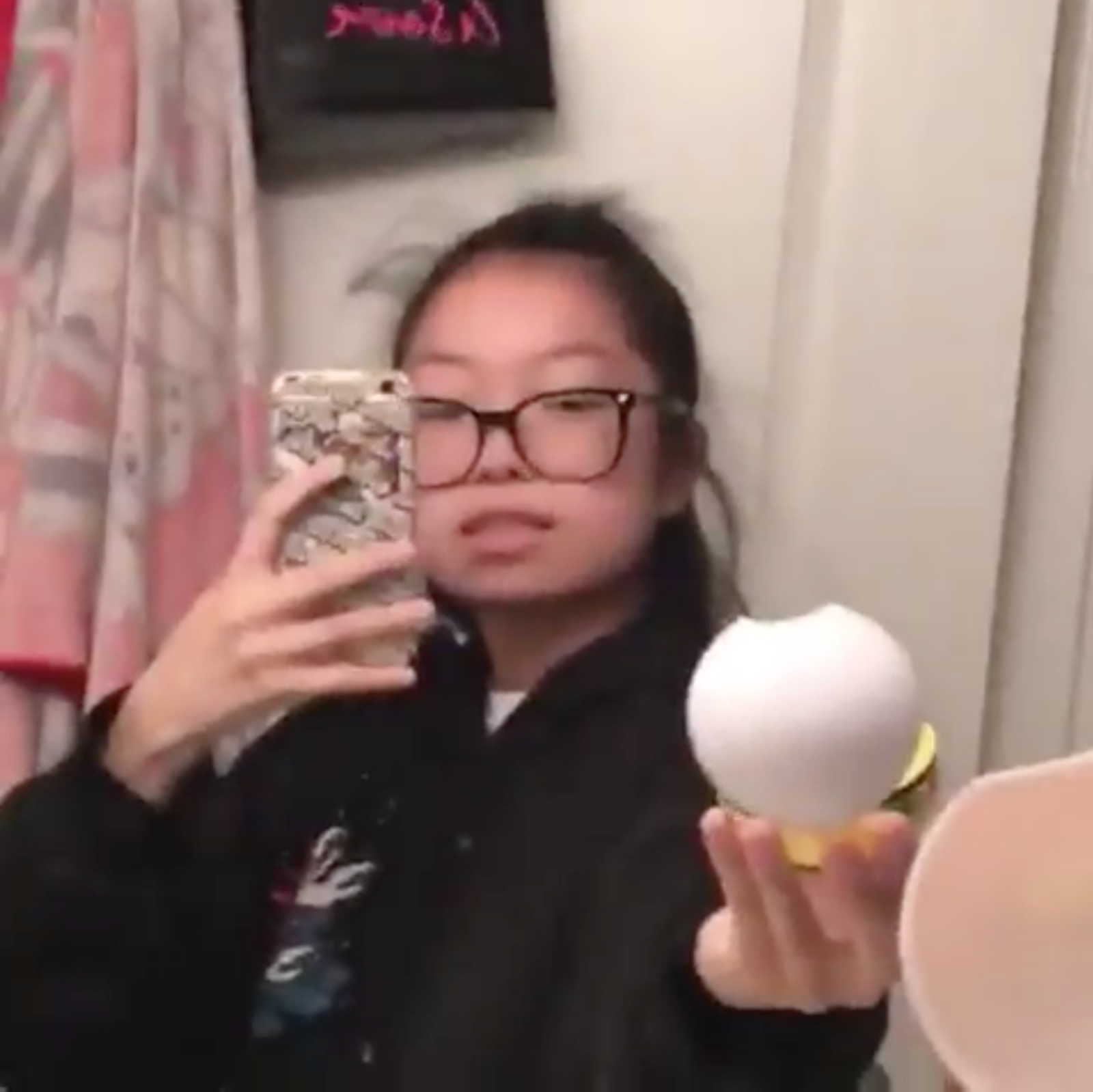 A few weeks later, Ip's video was shared on Twitter, where it went viral with more than 94,000 retweets. It was also shared by several parody accounts such as @Dory.
A separate Tumblr post with the video also went viral, gaining more than 74,000 notes.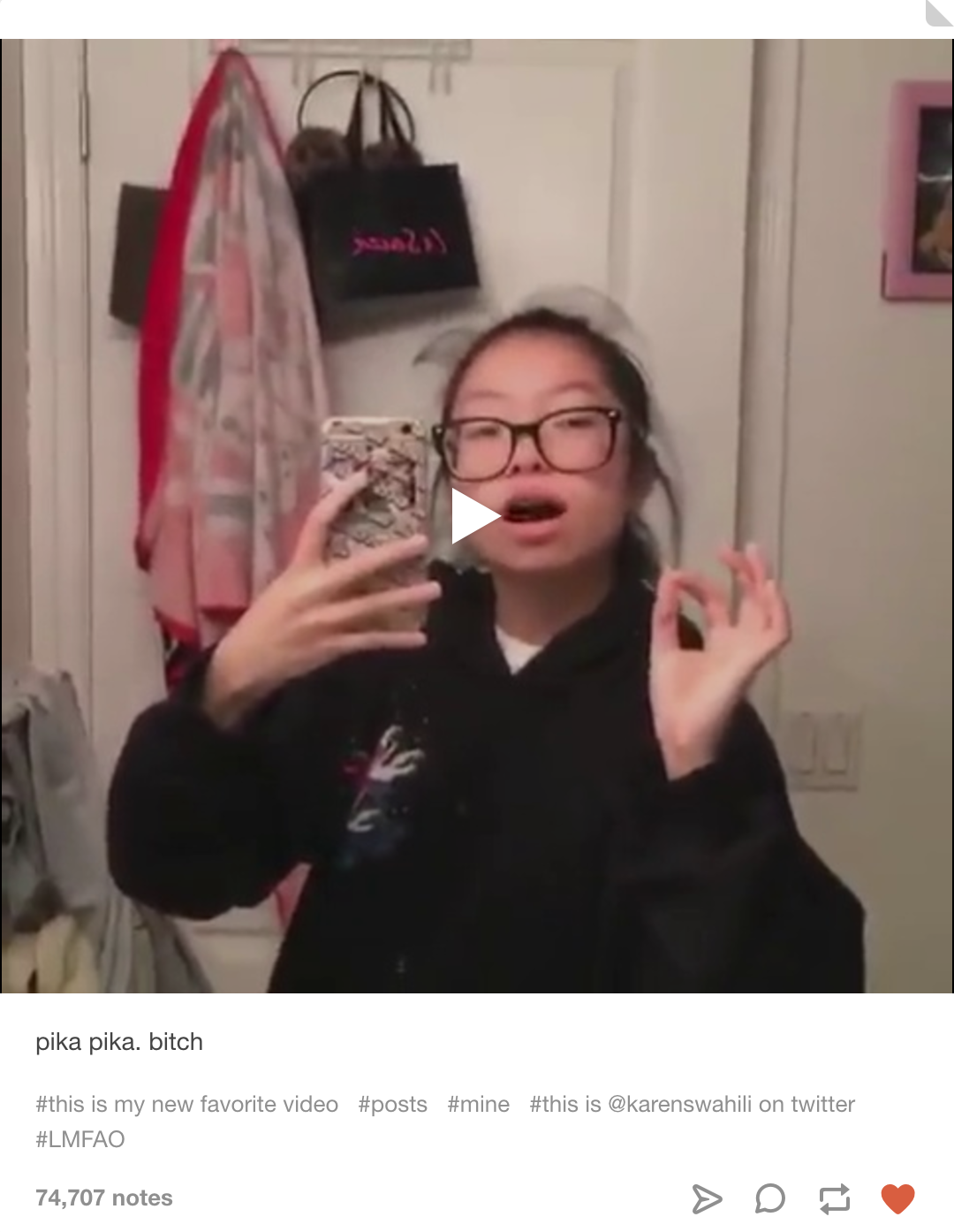 "I wasn't planning to be interrupted, but I was so done that I just continued the video," Ip told BuzzFeed News.
People thought the video was instantly iconic.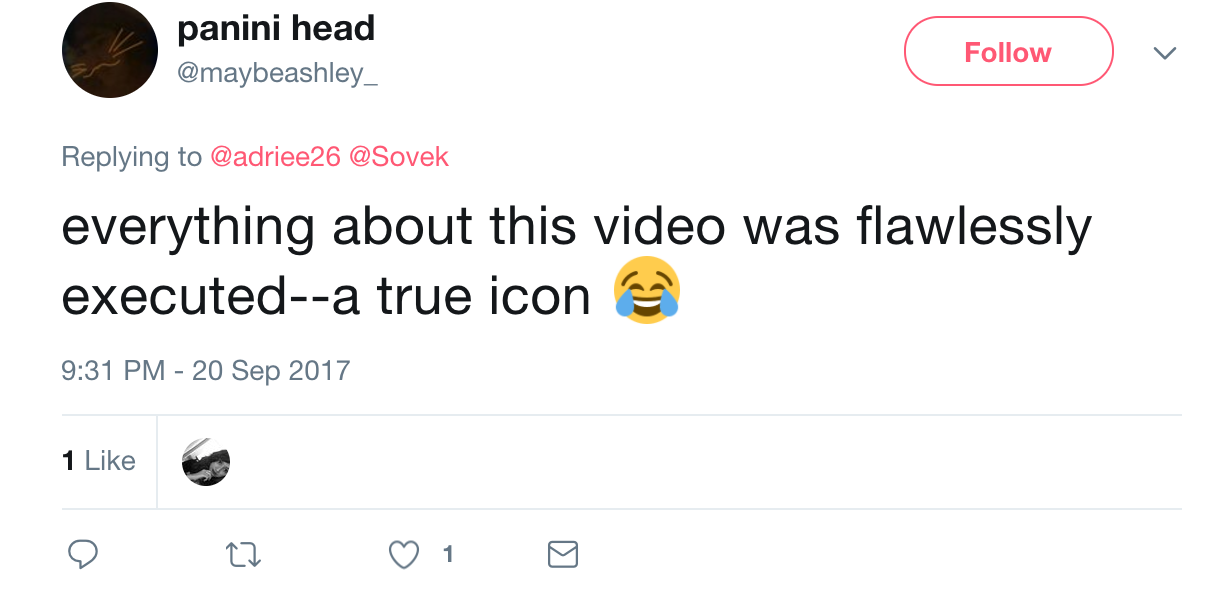 And praised her execution.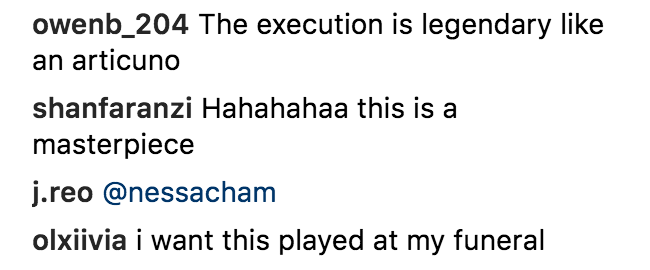 They also loved how she switched languages to talk to her mom.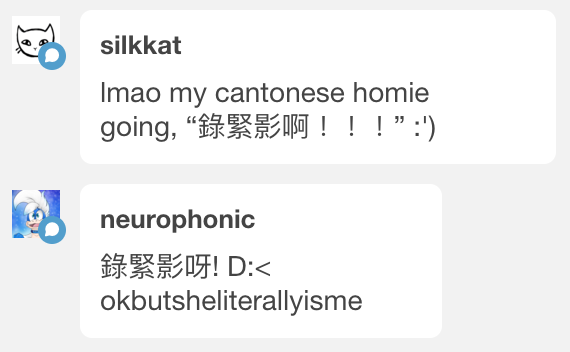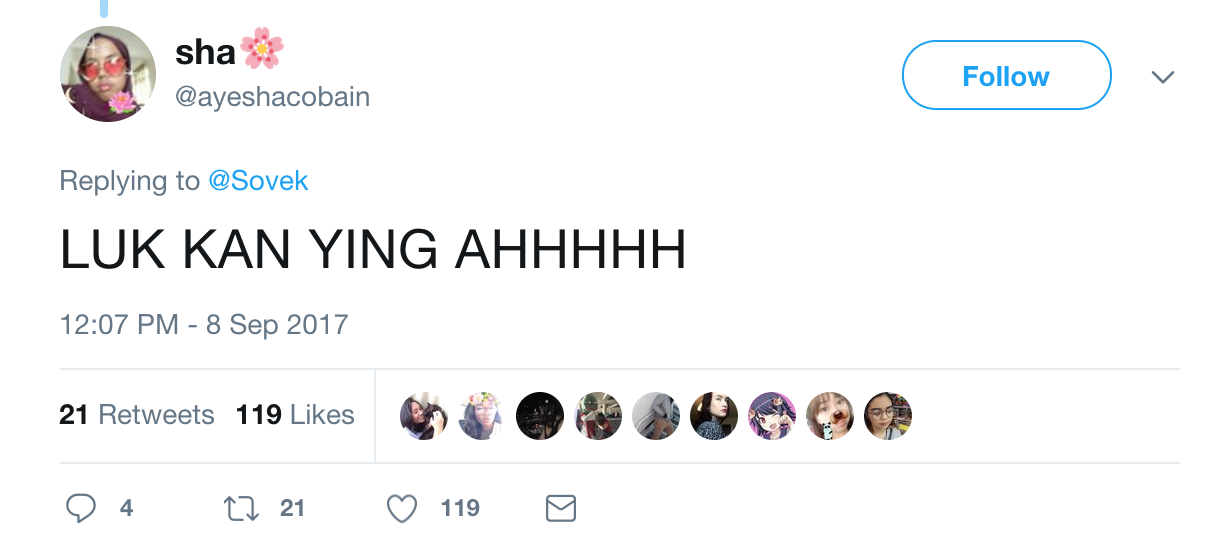 No one could stop watching.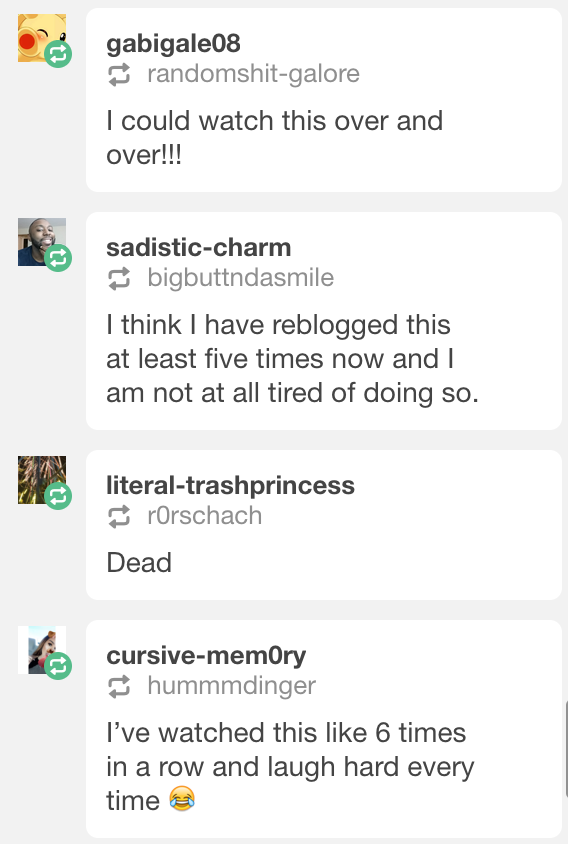 Ip said she didn't expect her video to blow up the way it did, as it only went viral after 10 days of her posting it.
She added that every nice comment she's gotten from the video was a favorite.