Ever since Donald Trump was elected as the president of the United States, China has made it clear that it is not a fan of his tweeting.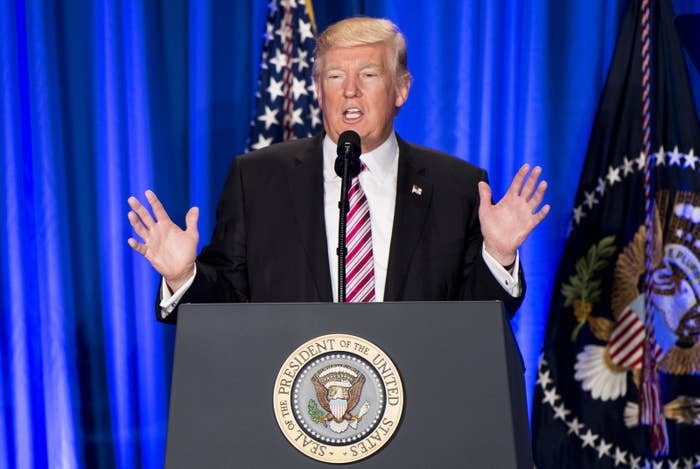 A screenshot of a fake tweet from Trump's @realDonaldTrump account has been making the rounds on Chinese social network Weibo. In it, Trump wishes everyone a happy Chinese New Year and "jiniandajiba", which means "grow a bigger penis this year."
The screenshot looked so real that it convinced some people to VPN to Twitter, which is blocked in China, to check if Trump had actually tweeted it.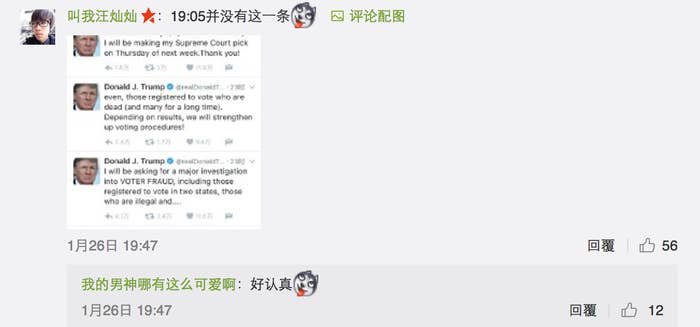 "Fake. I looked at Trump's Twitter. It's not there."

Once people realised that it was fake, they thought it was hilarious.

"Jiniandajiba... I don't understand... lololol."

"Hope you grow a bigger penis this year."

That image has also made its way onto Twitter, where people are debating how best to translate "jiniandajiba", which can be interpreted in different ways.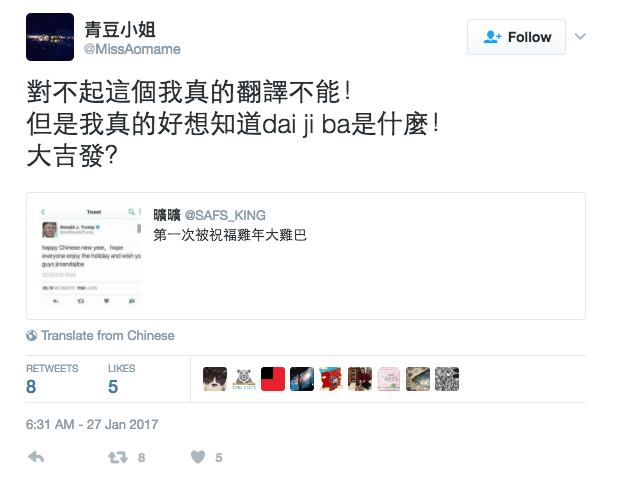 The fake tweet was actually made on a Chinese news app called Jike, which launched a feature yesterday that allows users to compose a fake tweet under Trump's handle.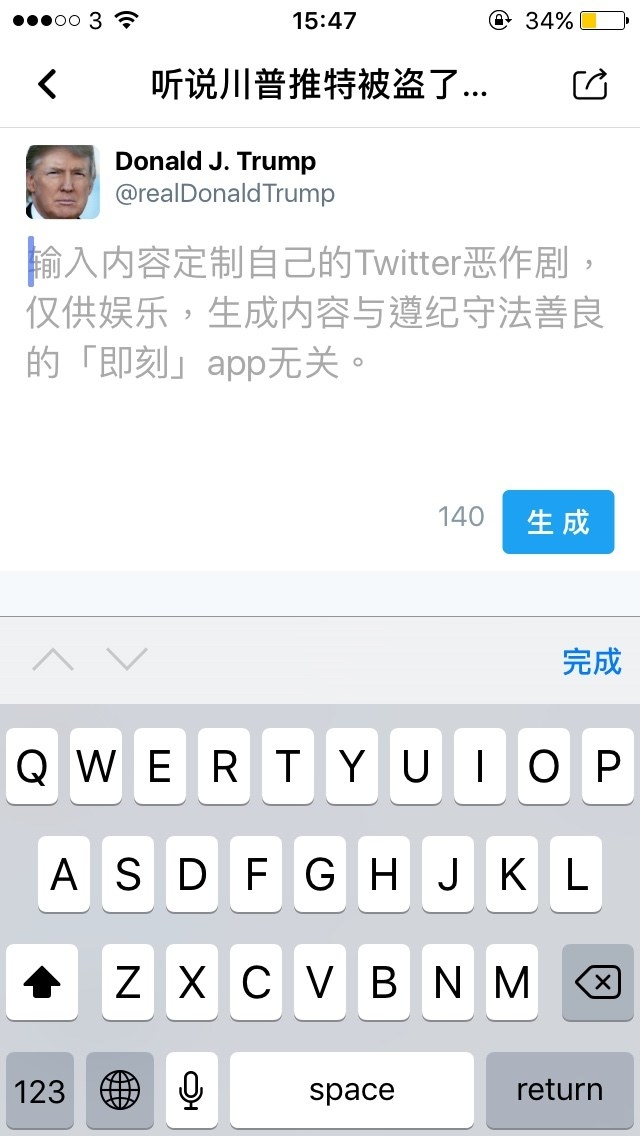 The app then automatically generates what looks like a screenshot of a tweet from the @realDonaldTrump account.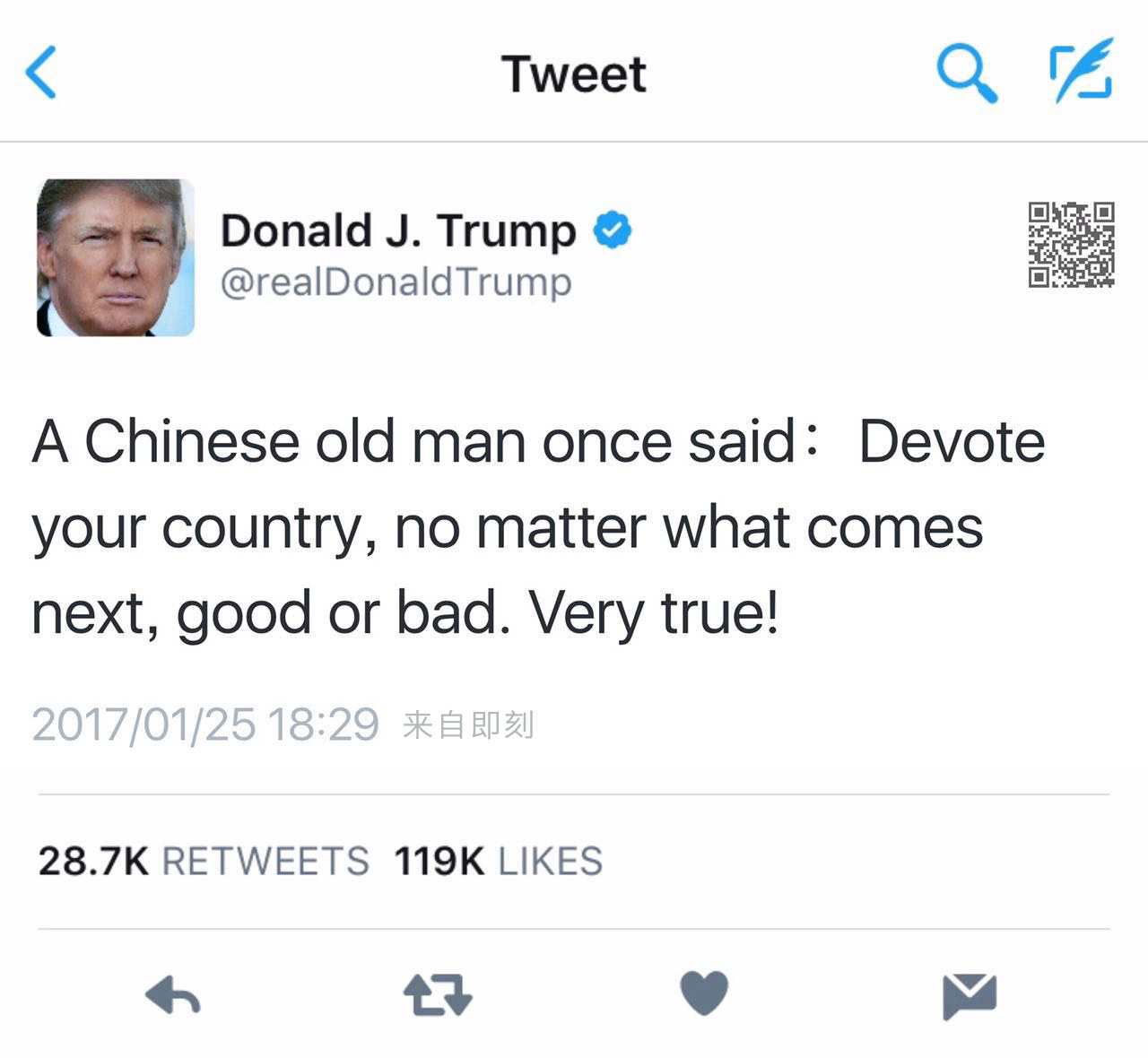 The tweets come complete with a time stamp, as well as 28,700 retweets and 119,000 likes.
The app also offers several tweet suggestions that include calling on people to make red envelopes great again and wishing them a happy Chinese New Year.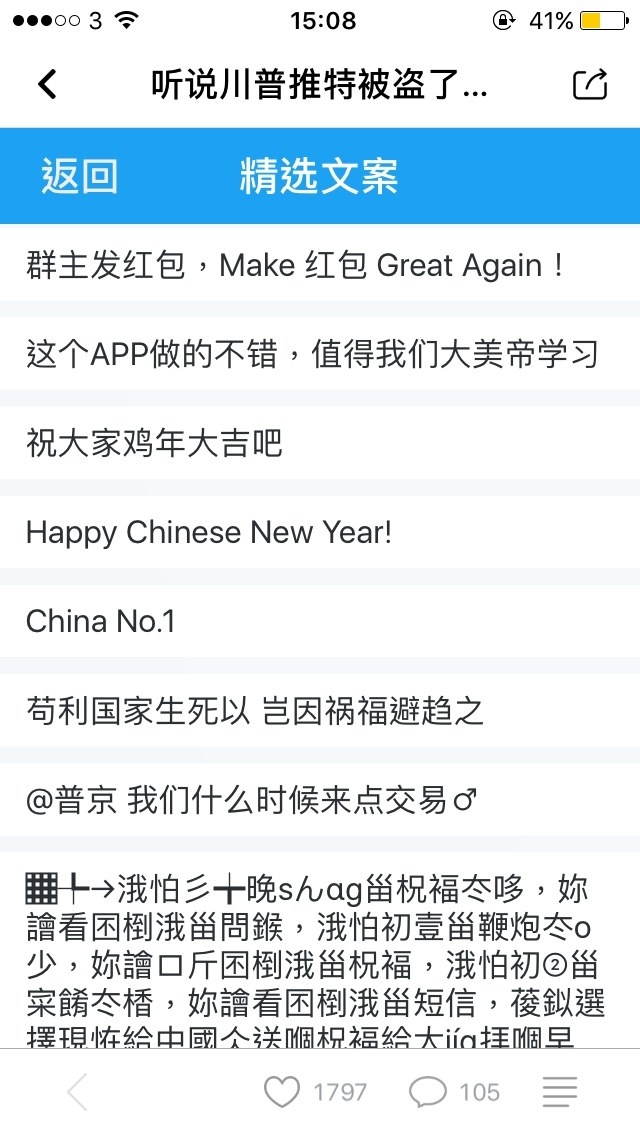 A lot of people are now sharing their creations on Weibo.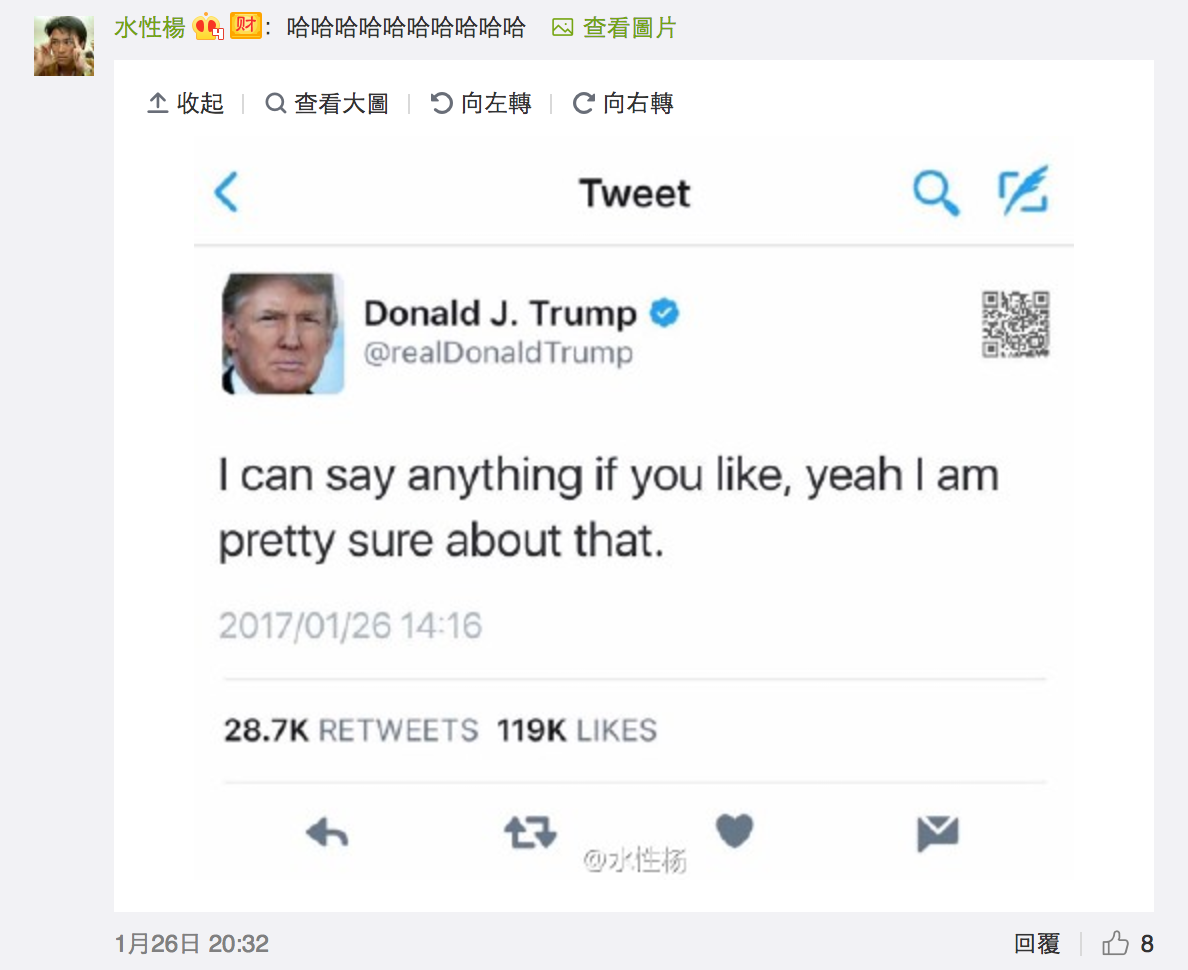 "Trump wishing Chinese people a happy Chinese New Year is something you wouldn't see in a hundred years."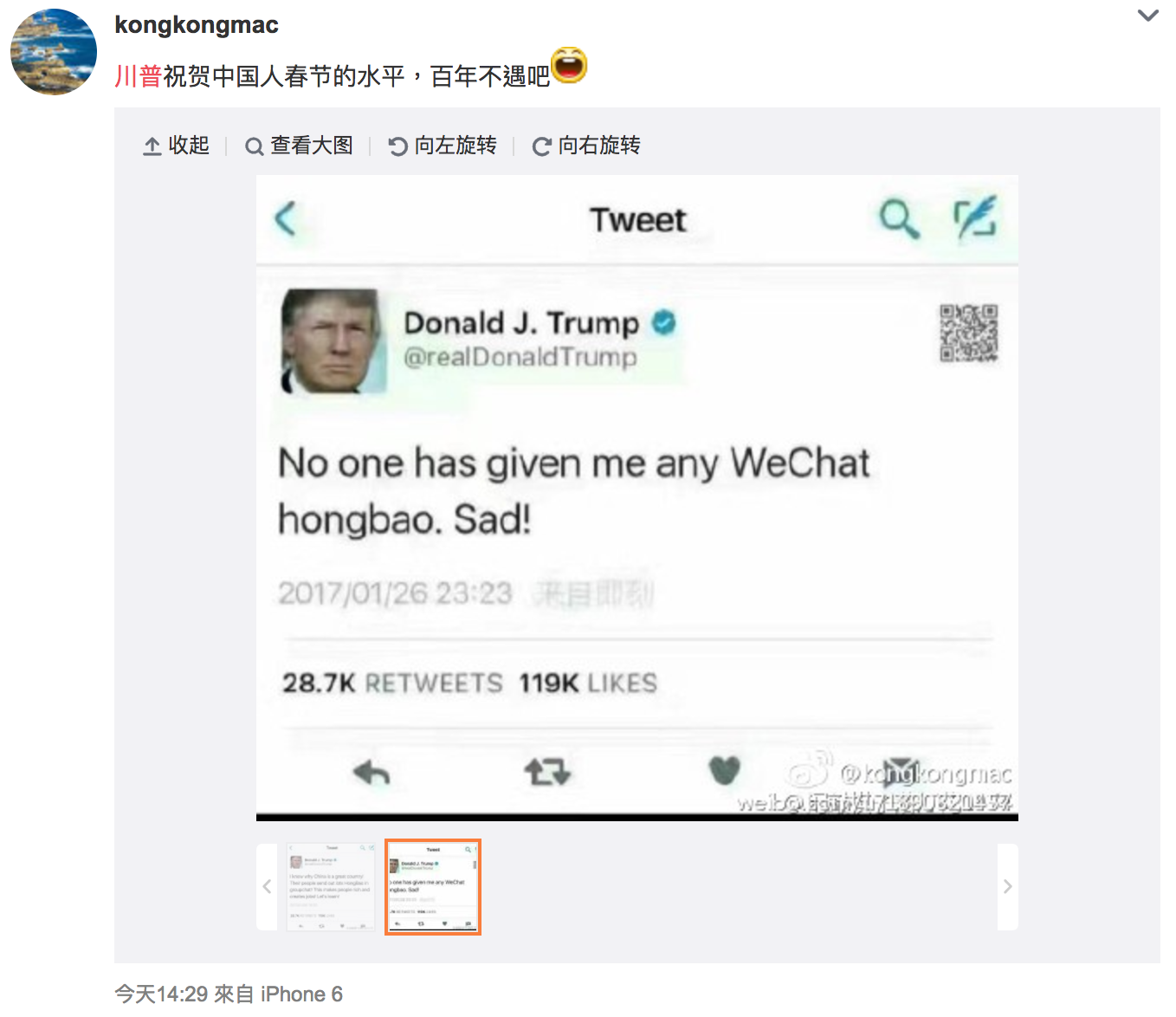 "Wow! Trump hasn't forgotten about the Chinese international students who are celebrating the Spring Festival."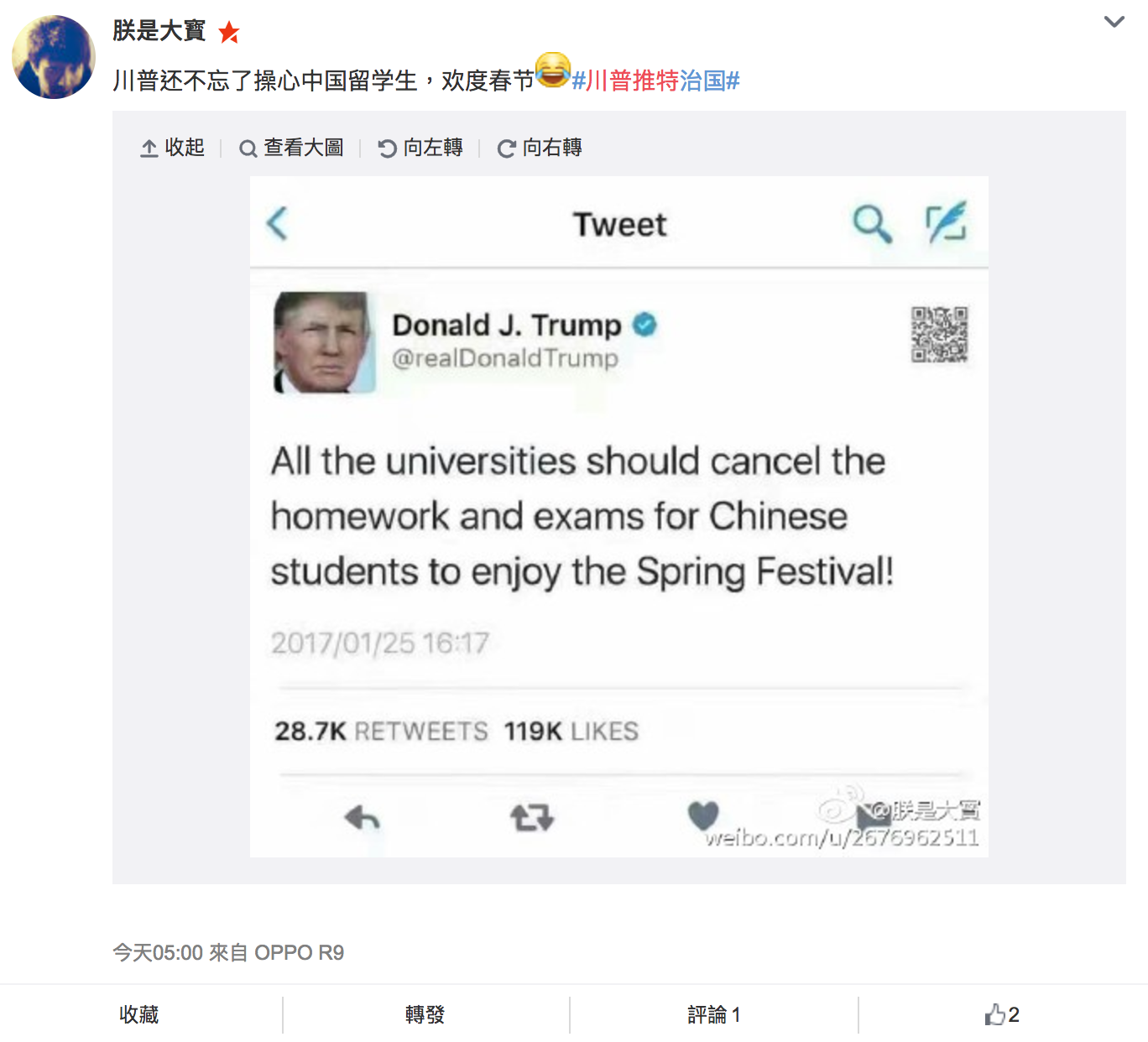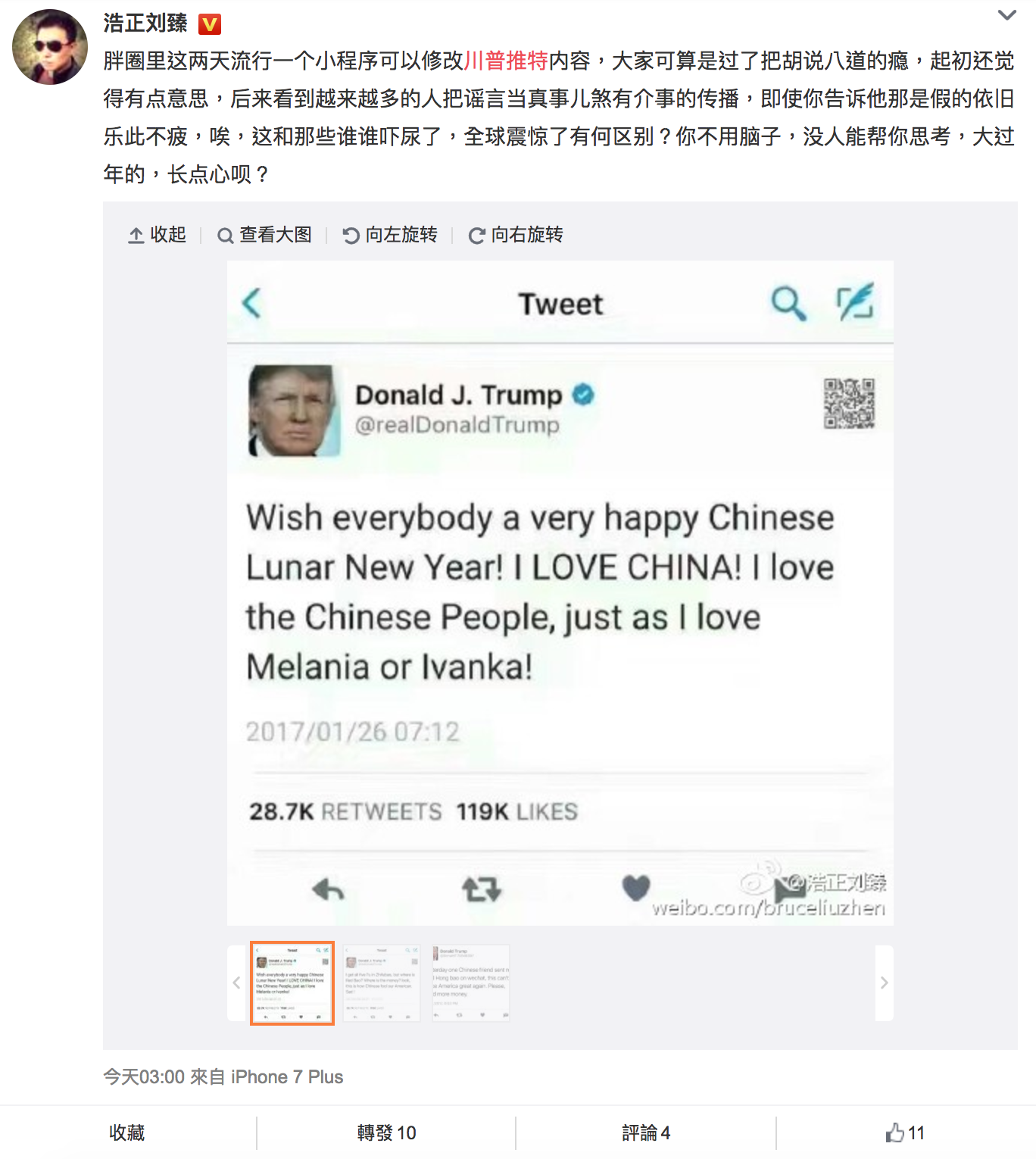 "Oh my god. I exchanged a few sentences with Trump on Twitter, and he actually mentioned me! I'm so touched!!! The President of the United States talked about me!!!"