Calling all coffee lovers: Here is a costume that you will like a latte. A kindergarten teacher from Taiwan has dressed up as the famous Starbucks siren for Halloween.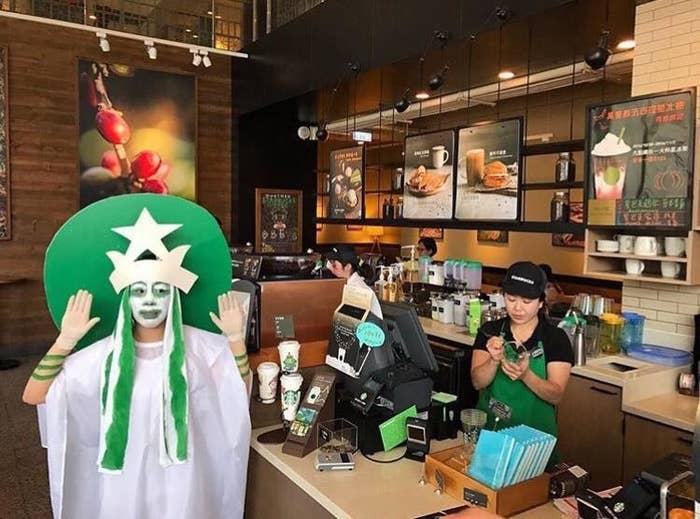 "The General Manager of the kindergarten I teach at buys me coffee from Starbucks a lot," she said. "So I thought I'd make everyone happy."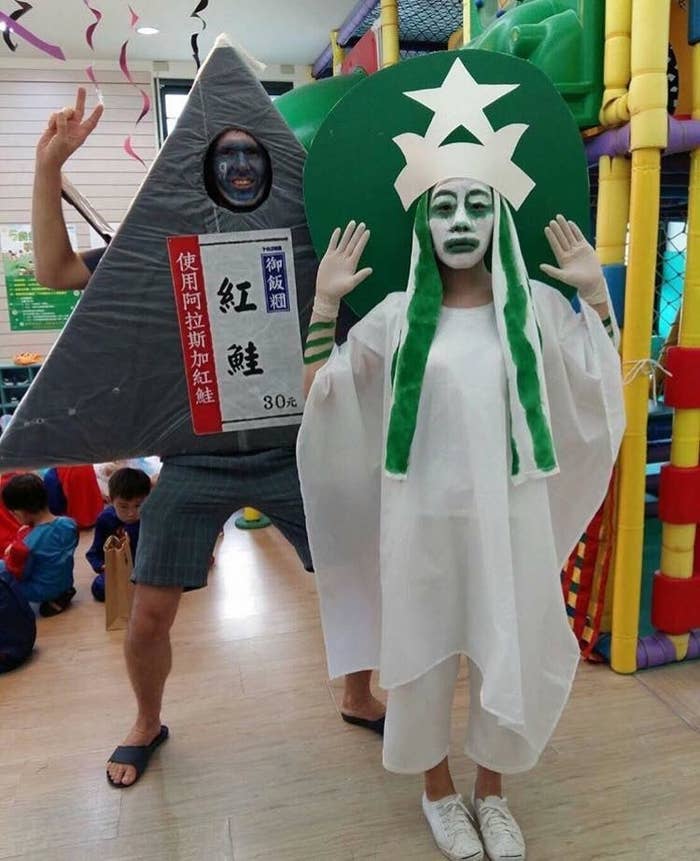 Unfortunately, the costume didn't go down too well with her class. Her three and four-year-old students were so scared of her costume they started crying.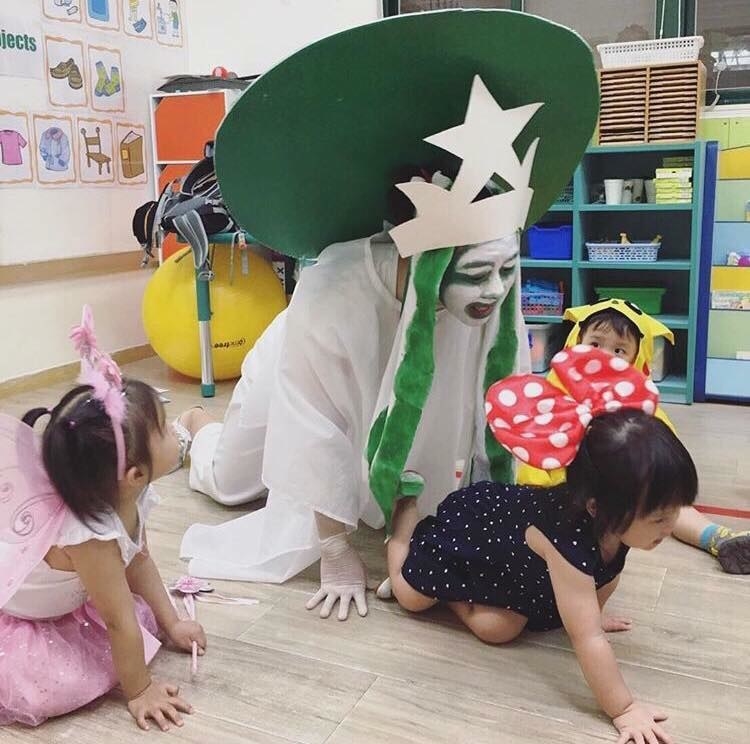 Naturally, she also decided to go to her local Starbucks to take some photos.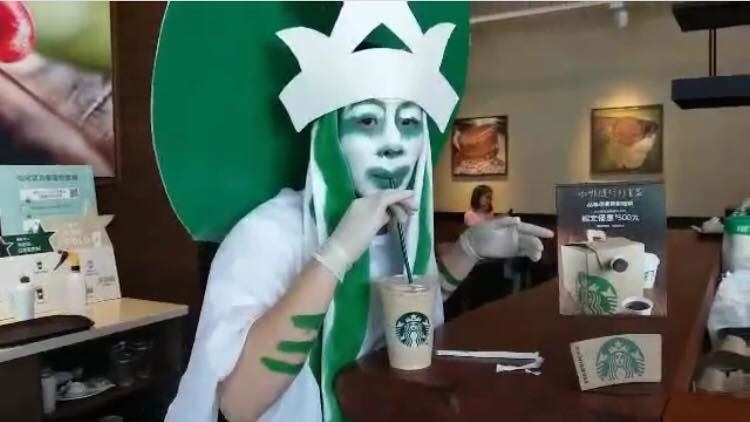 People praised both her originality and dedication.



They also loved her Starbucks shoot.


She said she was very surprised to find she had gone viral.
"I just wanted to have some fun and so it's quite a shock to me to have reporters asking to interview me," she said.