Well, you can forget about it, because two teens from New Zealand have completely outdone it with...The Chair Flip™.
The creators of this new meme are 17-year-olds Corban Baker and Cosmo Everett-Wells from Christchurch.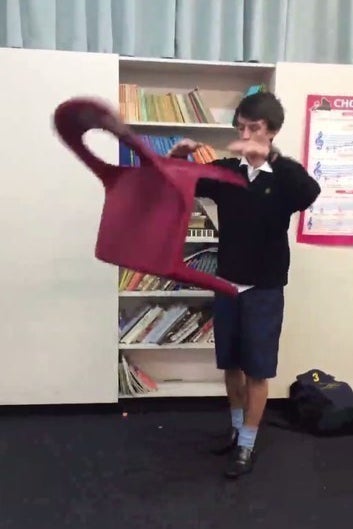 Baker posted a video of the two flipping plastic chairs at various locations in their high school on his Facebook. The video has since been viewed almost 2 million times.
"We just got bored at lunch and flipped a chair and it landed, so, yeah, that's what gave us the idea," Baker told BuzzFeed News.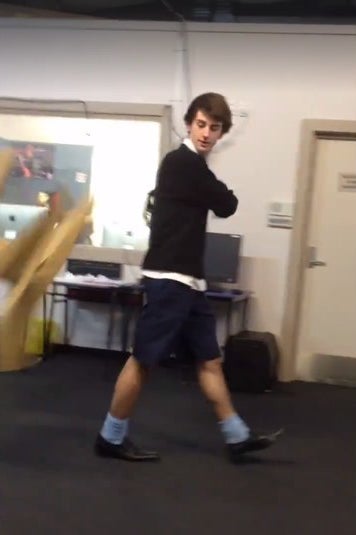 He and Everett-Wells then used that lunch break to record the video on Baker's phone, editing the footage together after school.
Baker said he had previously tried out the bottle flip challenge, but the chair flip "is definitely harder."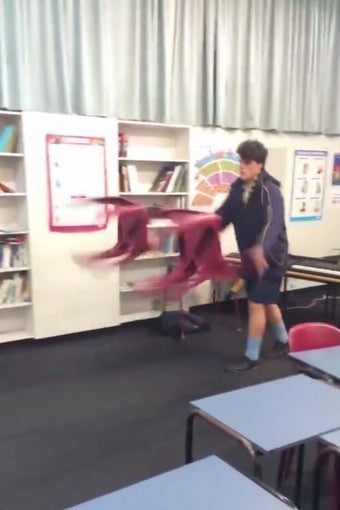 "Since the bottom of the water bottle has some weight, it makes it easier to flip and land," he said.
However, there is "no special way" to flip chairs, he said.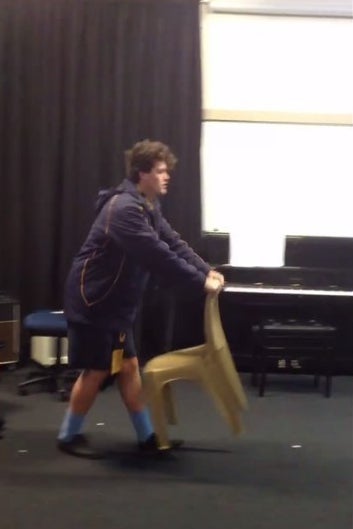 "It's just like walking: Anyone can do it with a little practice, sort of like the bottle flip thing."
Baker said he "sort of knew" his friends would find his video cool, but was "amazed" to see it go viral overnight.
"We've had a lot of different responses, haha," he said. "Some people think we're up to no good and some think it's brilliant."