Deshun Wang is an actor from China. Last year, at the age of 79, he walked the runway at China Fashion Week and absolutely crushed it.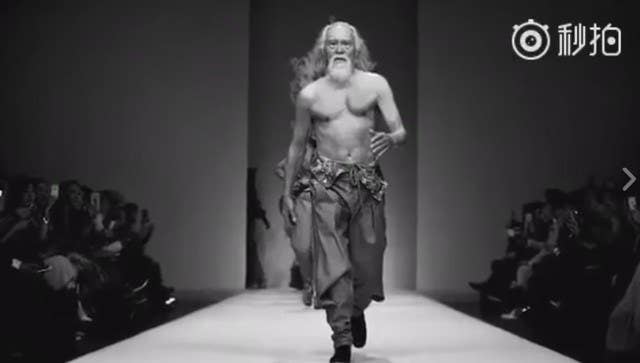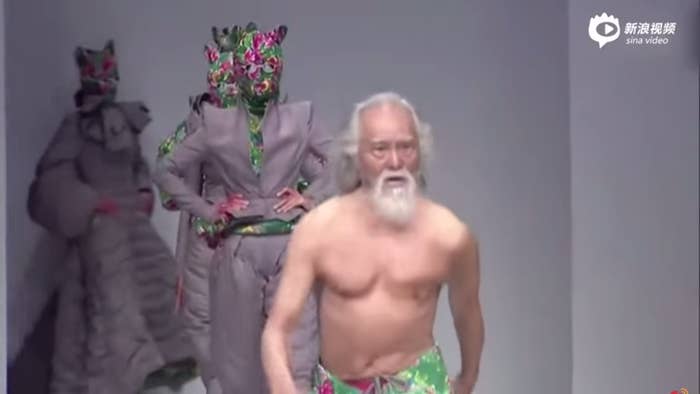 Wang often posts on his Weibo, where he regularly updates everyone about how much of a badass he is.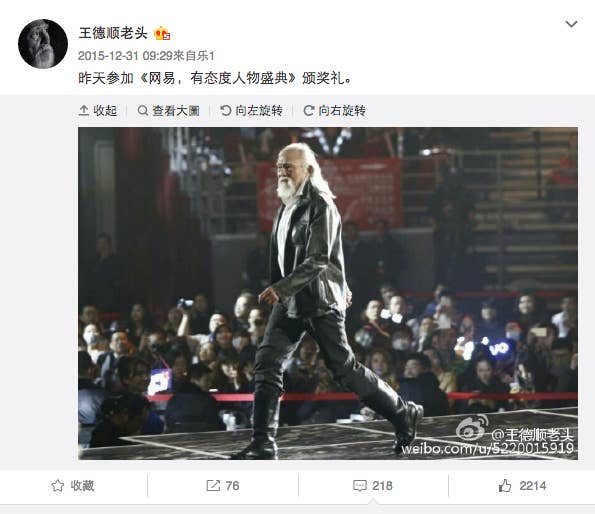 Just a reminder that he is 80 years old this year.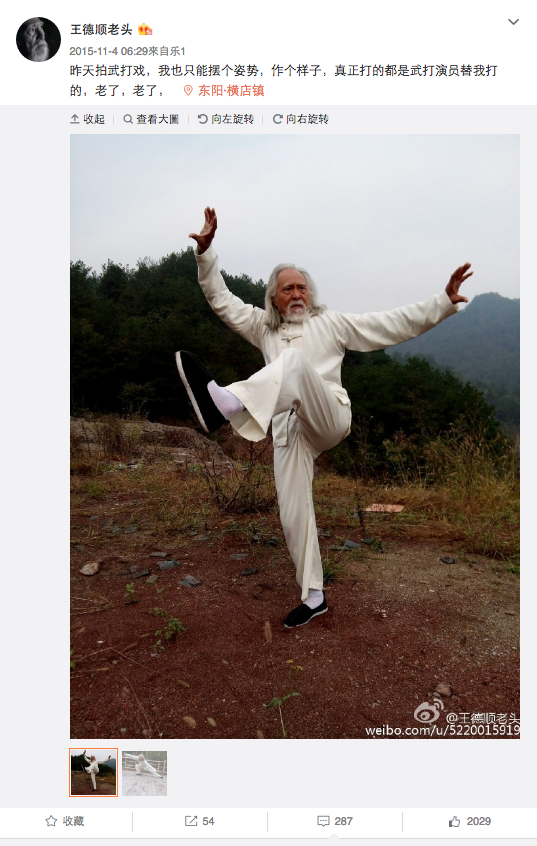 80 YEARS OLD.
A video in which Wang speaks about his incredible journey leading up to 2015 China Fashion Week was posted on Weibo Tuesday.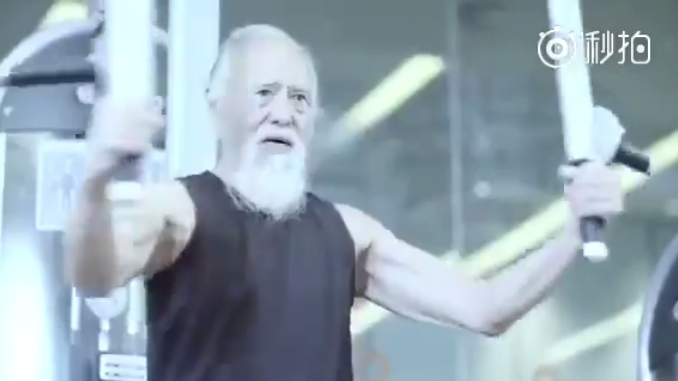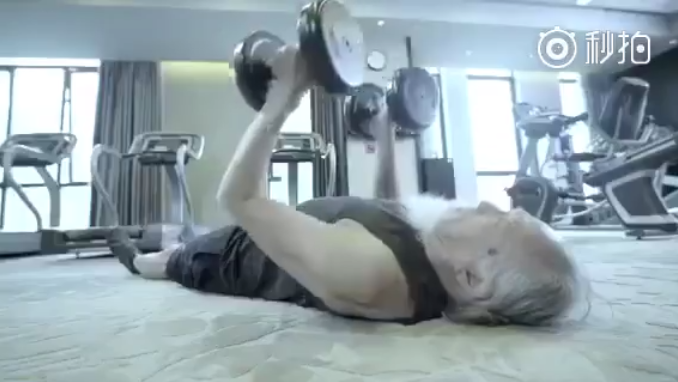 It then went viral when American venture-capitalist Kai-Fu Lee shared it on his Facebook page, where it's garnered more than 1.9 million views.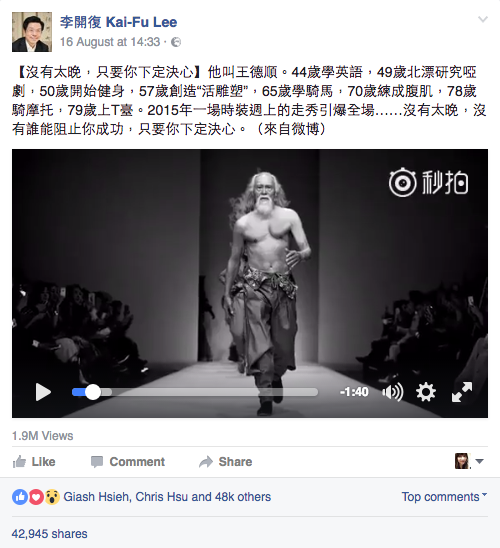 People are really impressed.



Not to mention super inspired.





Now get out there and go after your dreams.