This is 21-year-old Kacie Hay and her friend Zack. They both take classes at Penn State University.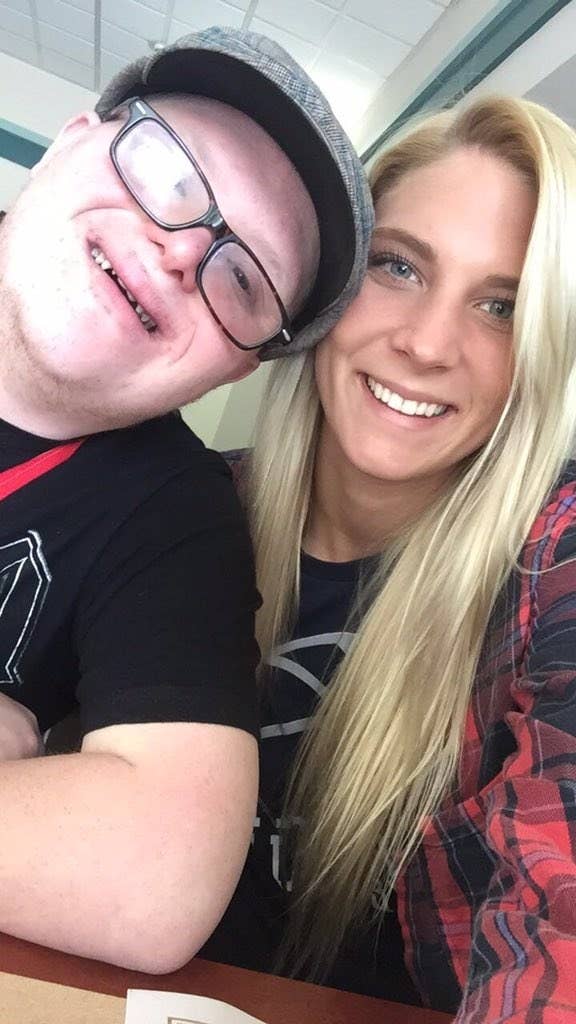 Here they are enjoying a few walks together.
Kacie told BuzzFeed News Zack loves the student athletes at Penn State, especially the football players. "When we walk to class, he makes sure to say hi to each one he sees," said Kacie.
A few weeks ago as Zack and Kacie were walking to class they passed by football player Torrence Brown. Zack said "hi" to him and Torrence stopped to give him a big handshake.
"Ever since then, Torrence has made sure that if he saw Zack he stopped to talk to him," said Kacie.
Unfortunately, Torrence got injured in his football game two weeks ago and has a pretty bad knee injury that means he has to get around in an electric wheelchair.
After seeing Torrence earlier that week with a knee injury, Zack decided to give him a "get well soon" gift (a bunch of cookies).
Kacie tweeted about Zack giving Torrence his gift and people absolutely loved it. "Torrence loved it," said Kacie. "It was amazing. This is Zack's everyday personality. He is such a sweetheart and would do anything for anybody."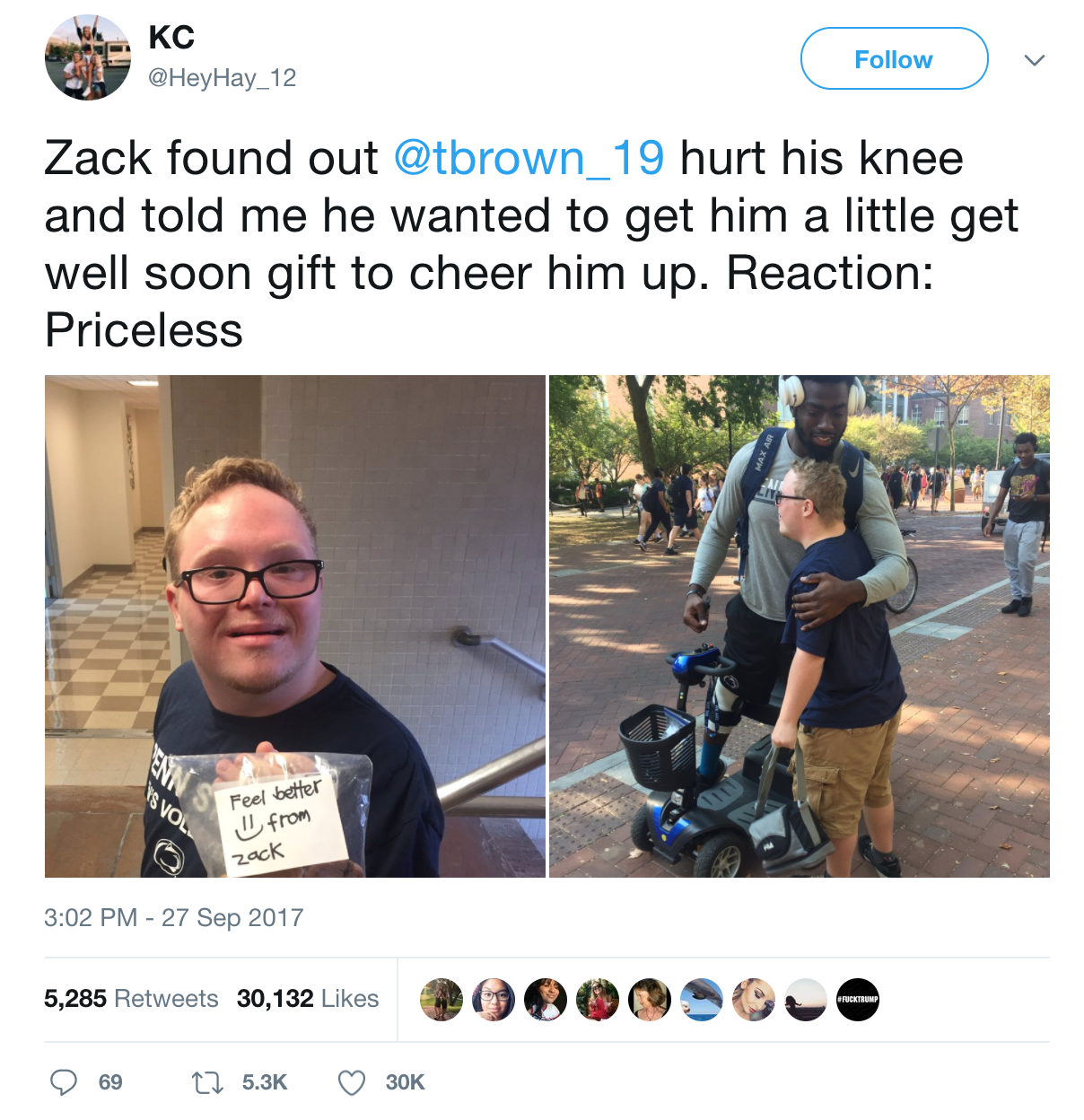 "Torrence actually stood up on his scooter (with a bad knee) to give Zack a big hug and to thank him," said Kacie. "That's when I snapped the picture of the two of them together."
Later that day, Torrence retweeted Kacie's tweet, and so did a bunch of other Penn State sports stars and coaches. "That was Zack's highlight," said Kacie. "He was ecstatic."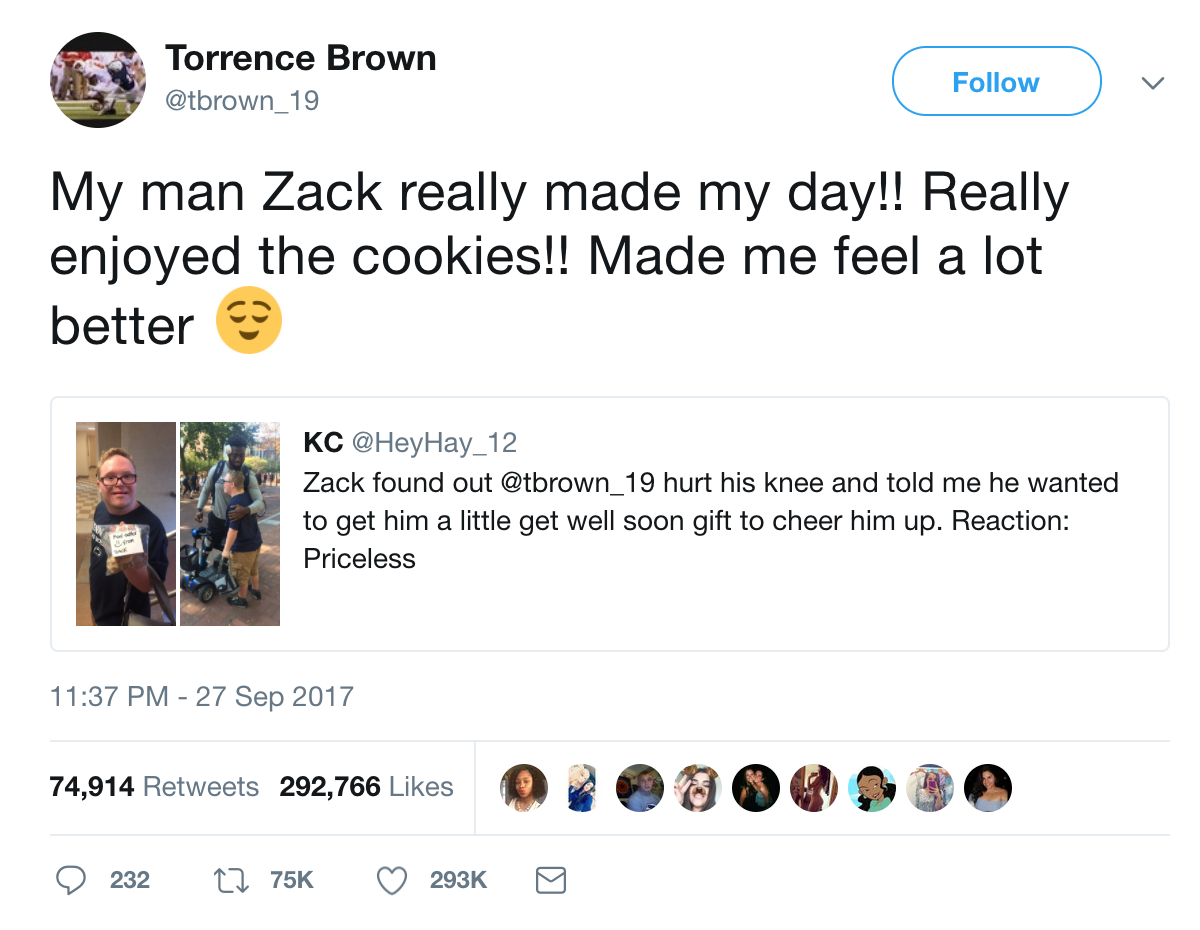 Outside of Penn State, hundreds of other people were sharing their own thoughts on the exchange on Twitter.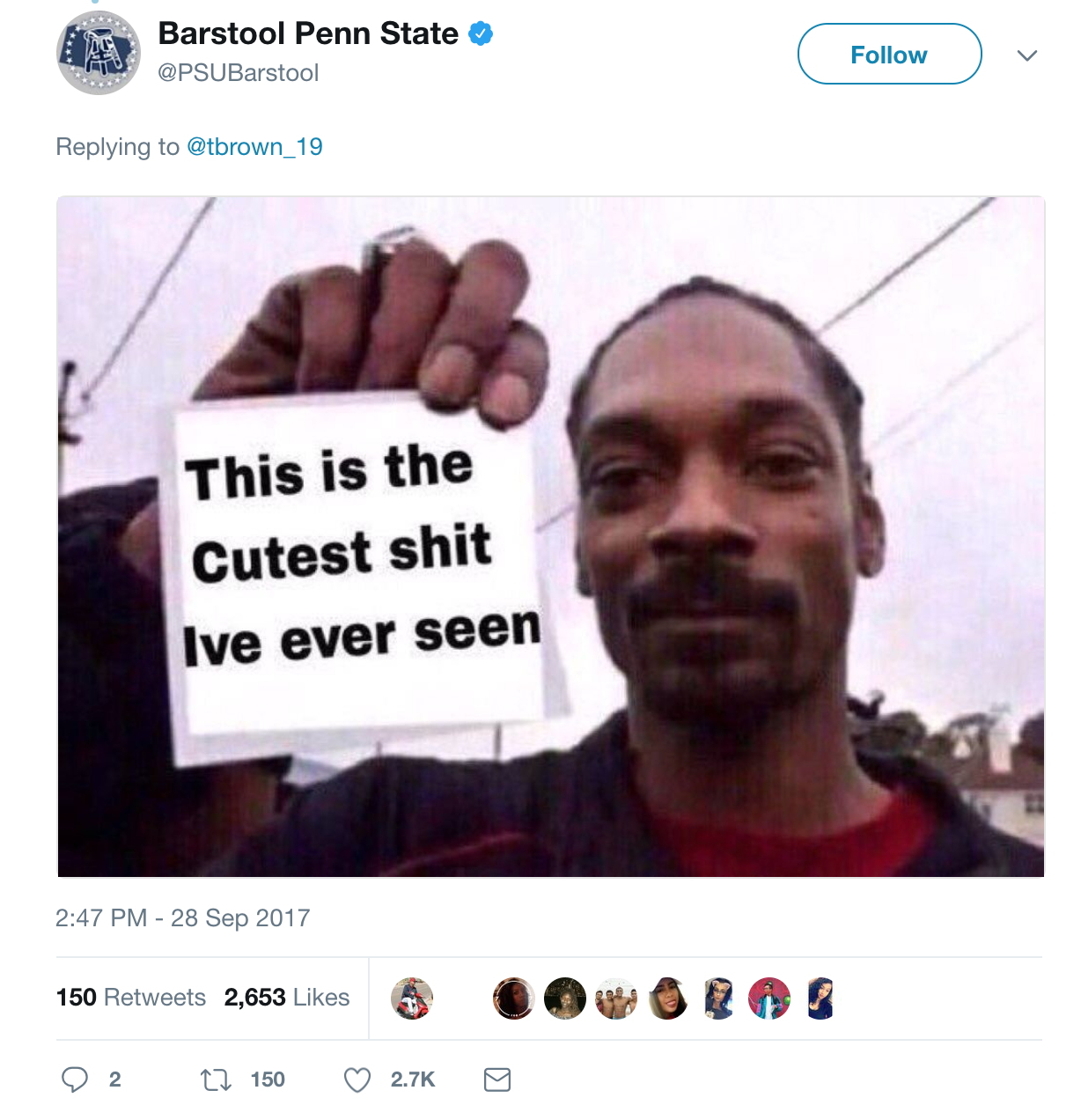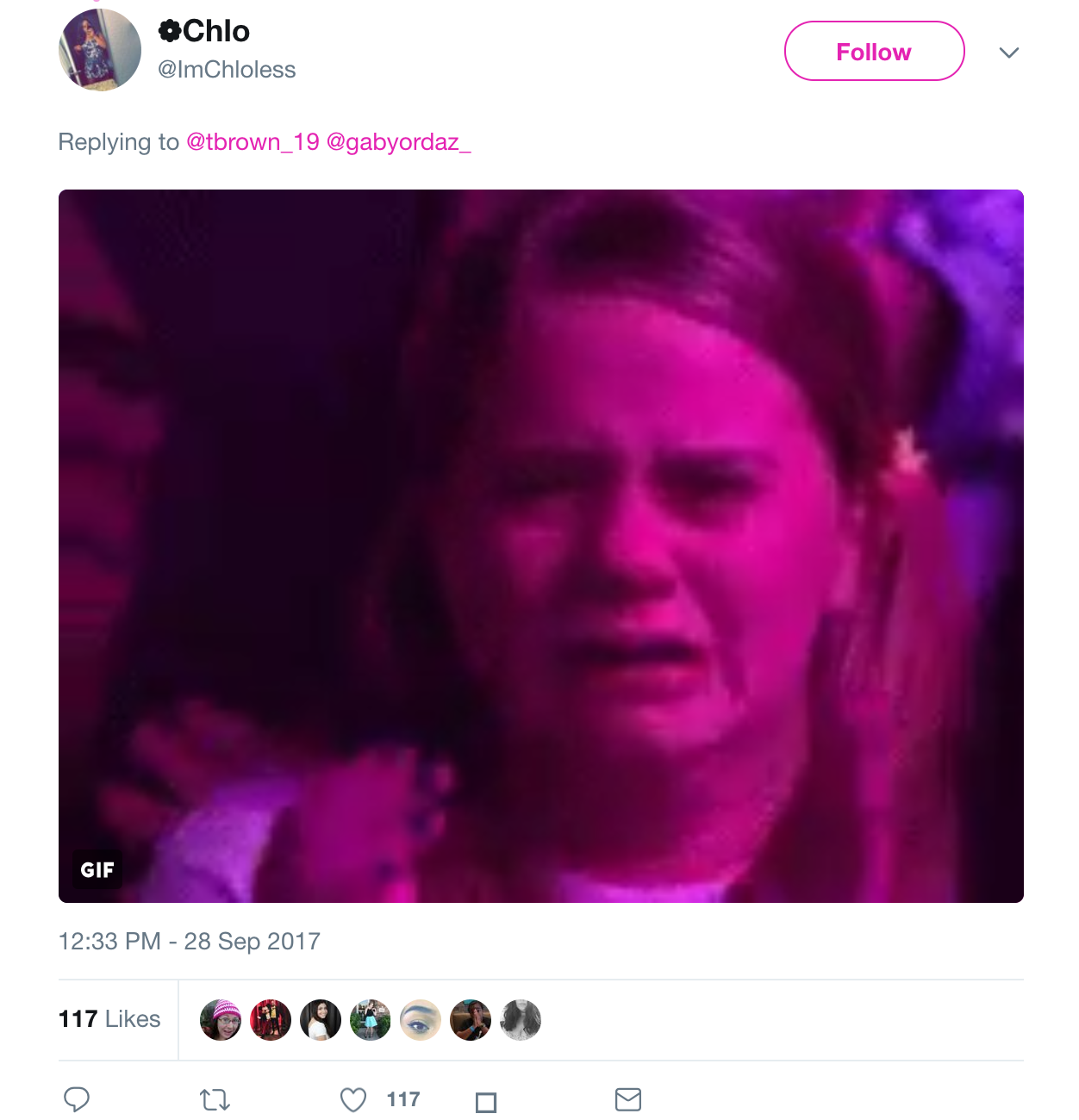 There were a lot of happy tears.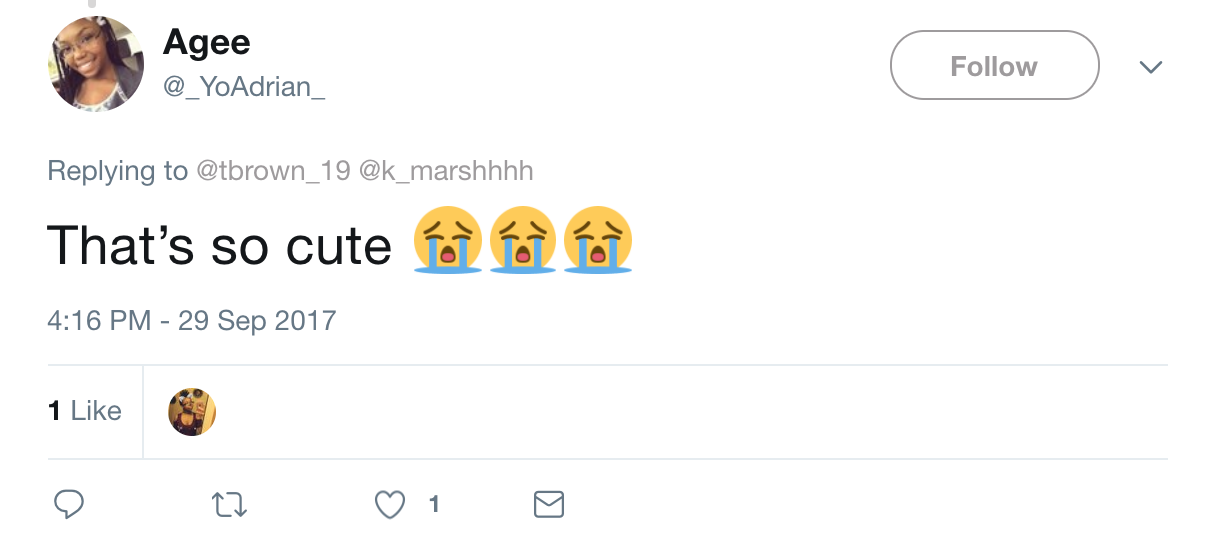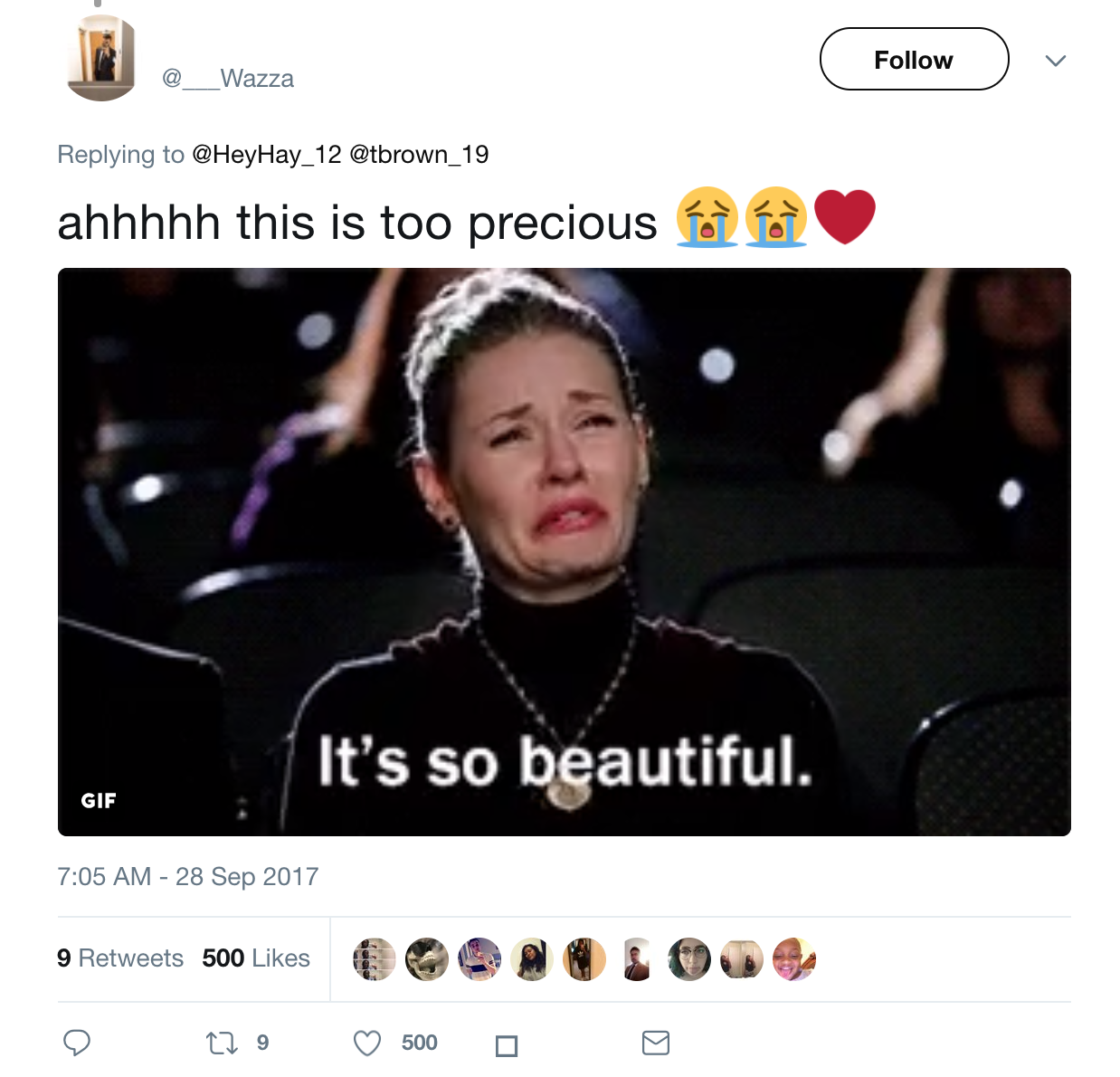 Kacie said she and Zack had seen nothing but positive comments about the whole situation. "It's been overwhelming."