Like many people, Maggie Archer, a 20-year-old from St. Louis, Missouri, is on Tinder. Except she's found possibly the best use for it — scamming money off men by indirectly asking them to "send her $5 and see what happens."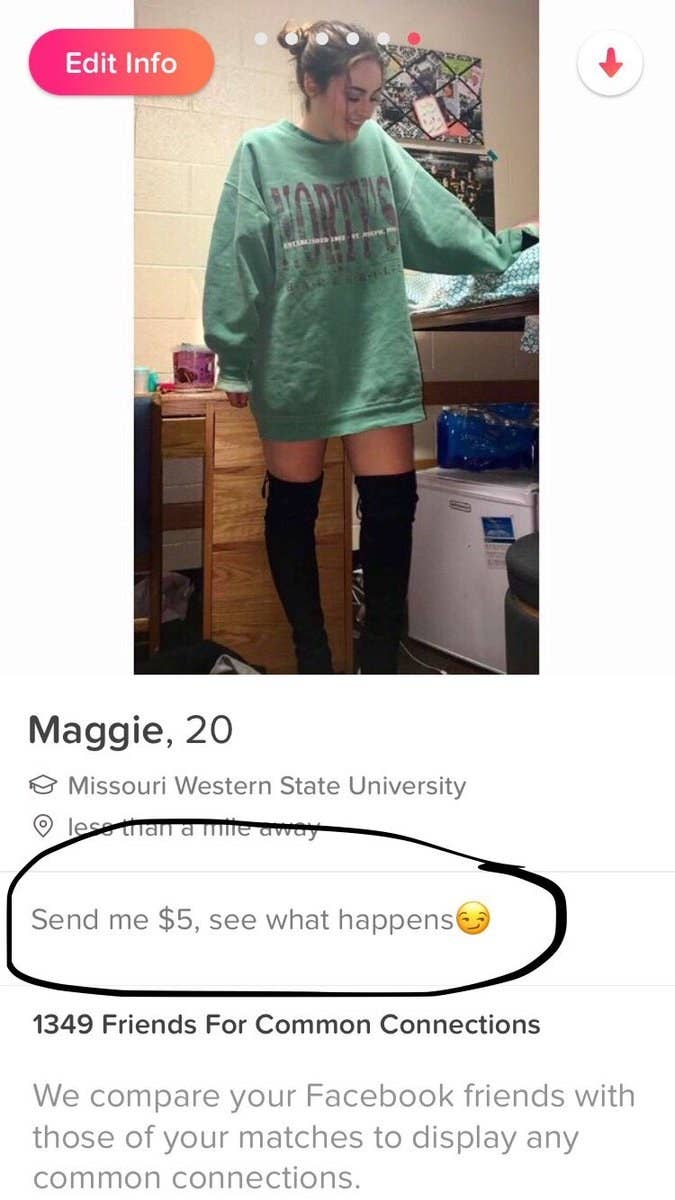 When the match asks her what the $5 will get them, she then tells them to "send it and find out" and provides them with her email associated with her PayPal account.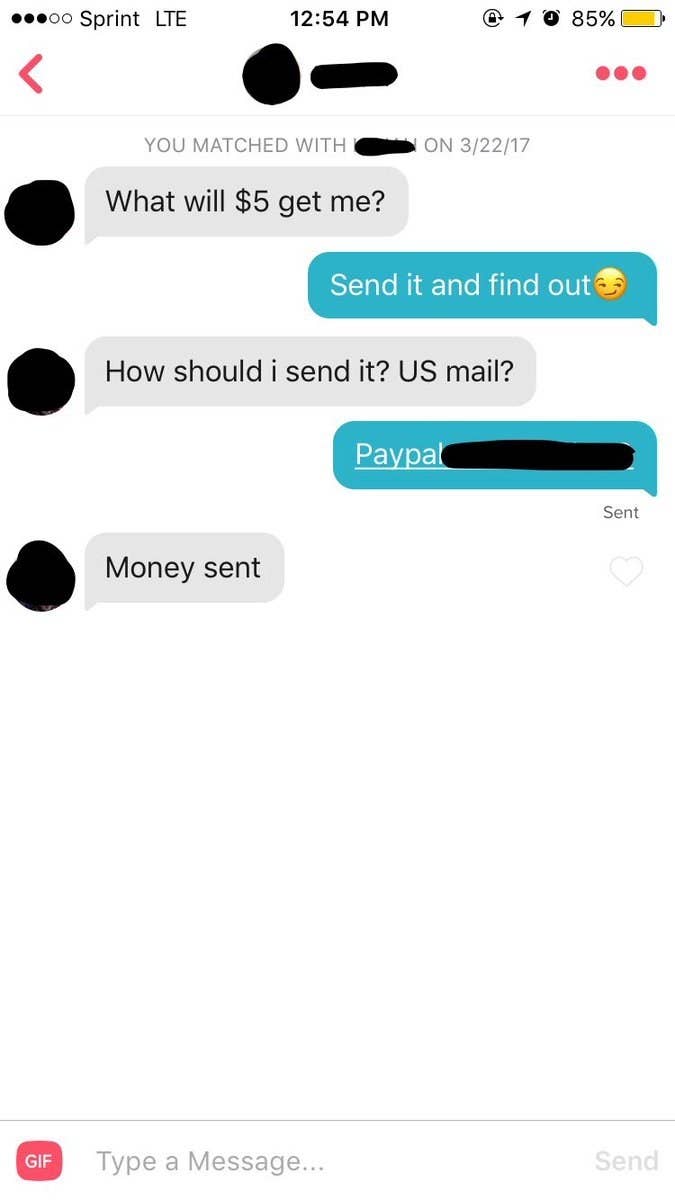 Once she receives the money, she then proceeds to unmatch with the man.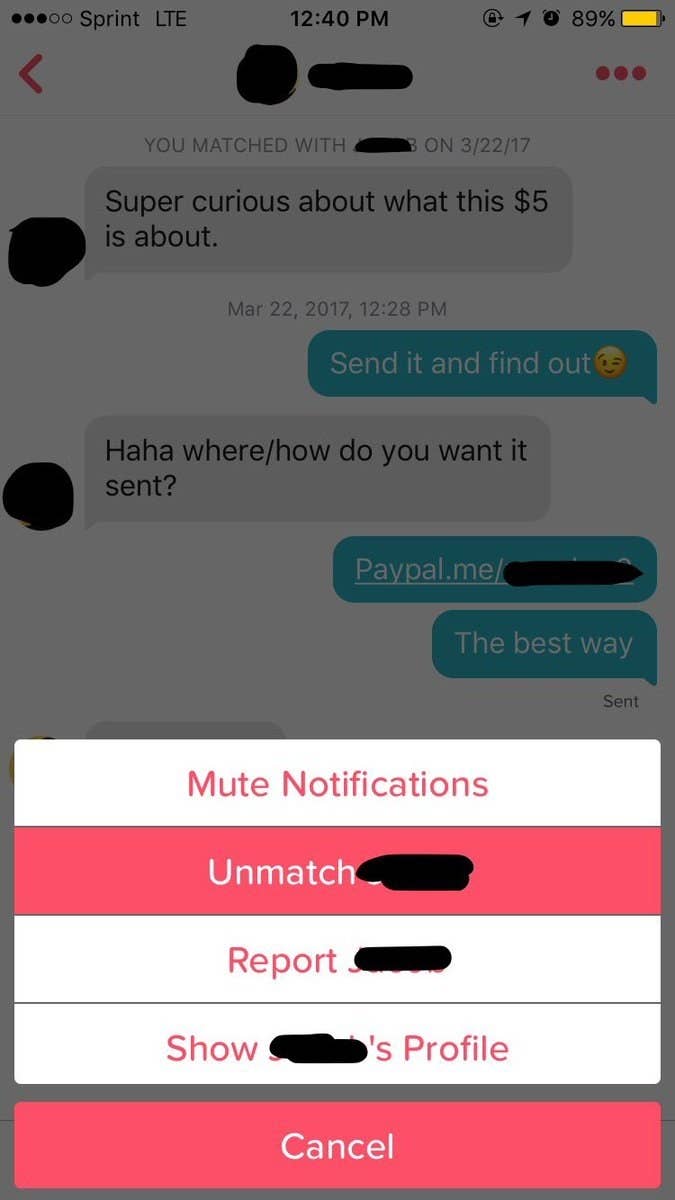 "It's really a foolproof plan, because I'm not actually promising anything, I just say 'see what happens,'" Archer told BuzzFeed News, adding that "a surprising amount of men take the bait."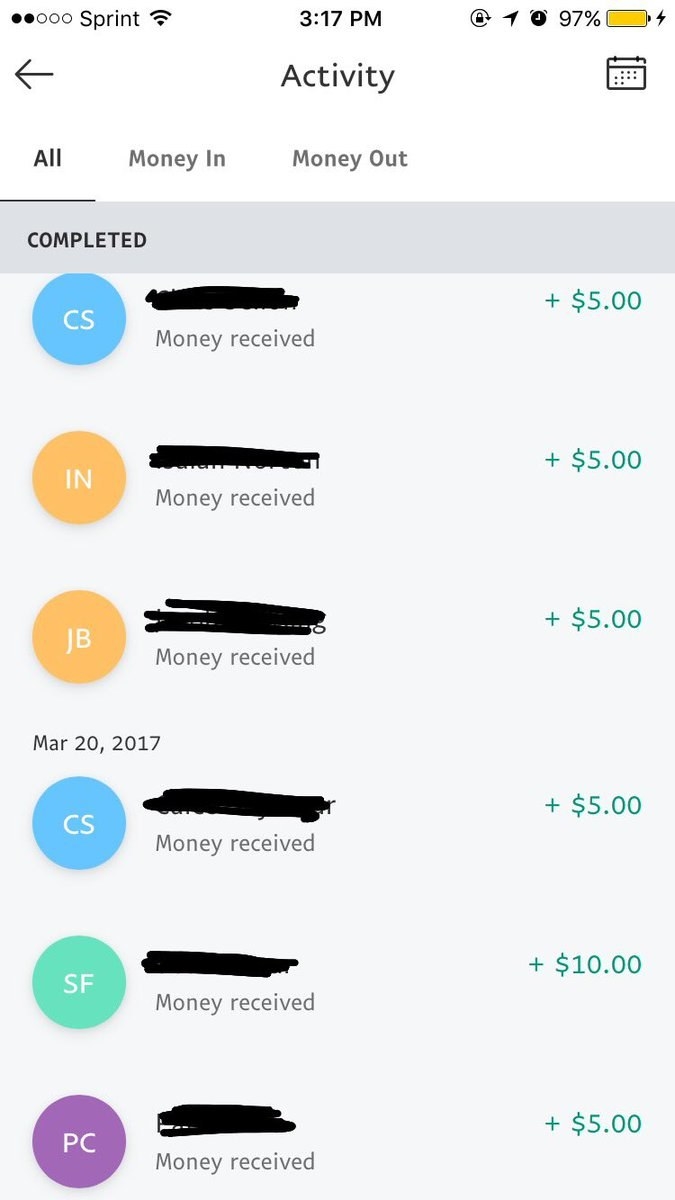 Archer said that out of the guys who do ask her about her bio, around 1 in 5 actually send her money, and that she has received money from more than 20 matches in less than a week.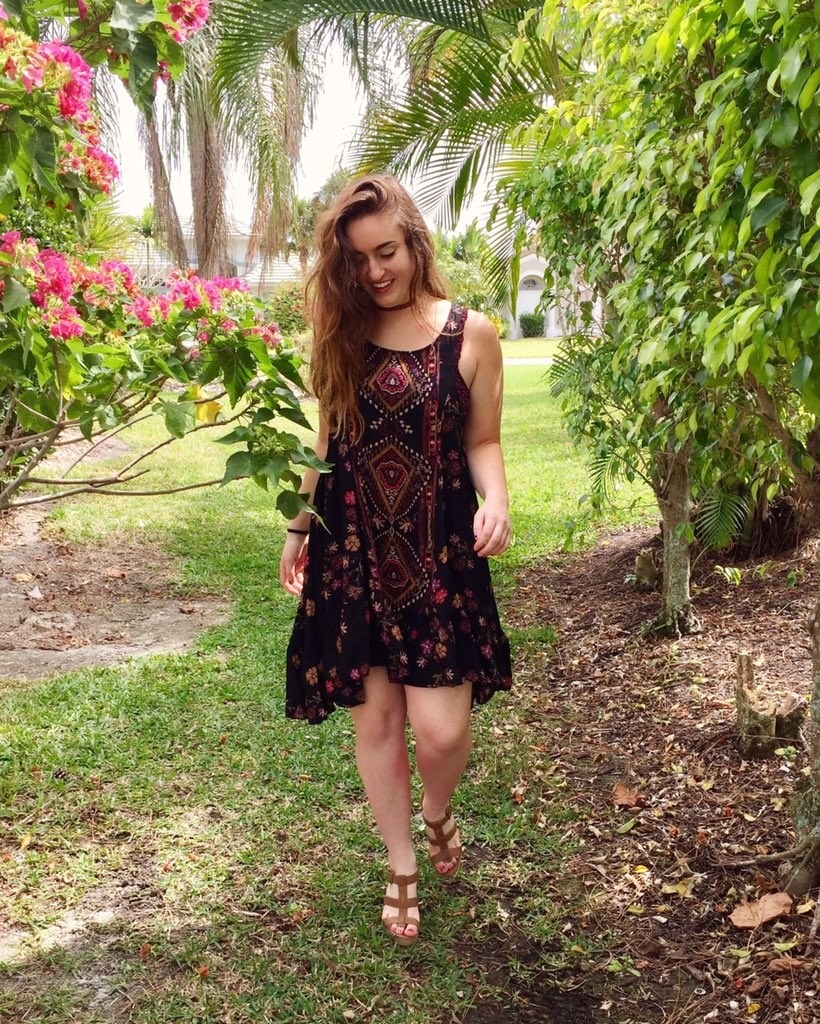 "I figured it was too funny not to share," Archer said. "Also, I wanted to give more women this idea to share the wealth."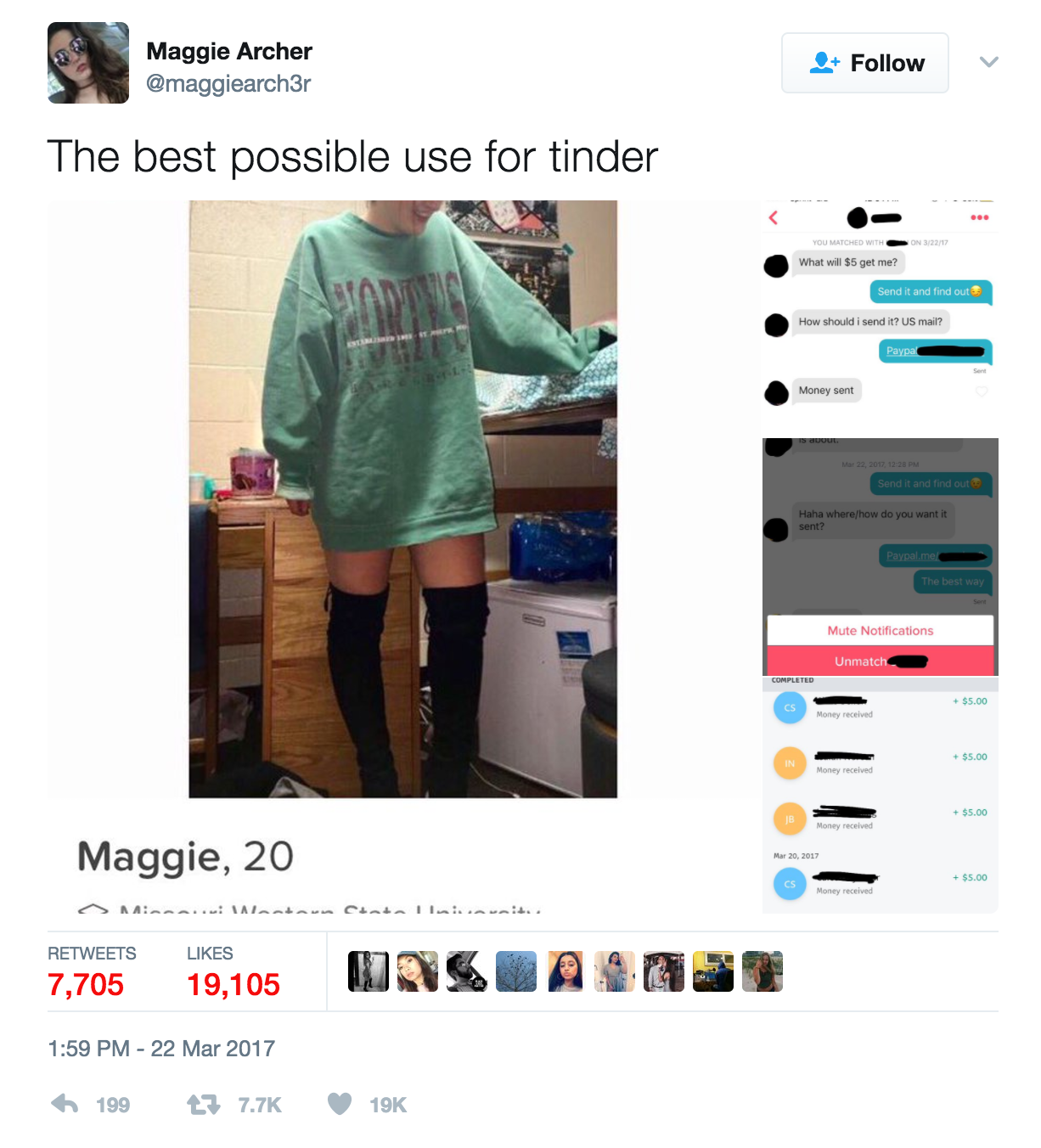 People are comparing Archer to a particularly iconic scammer.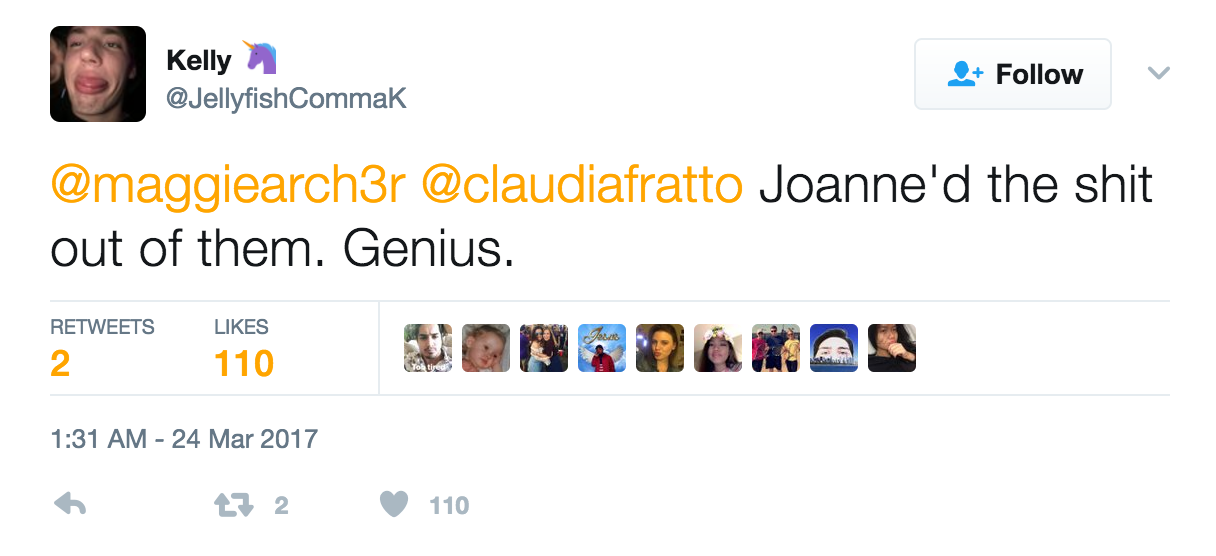 Some women are low-key hoping Archer's tweet doesn't go too viral.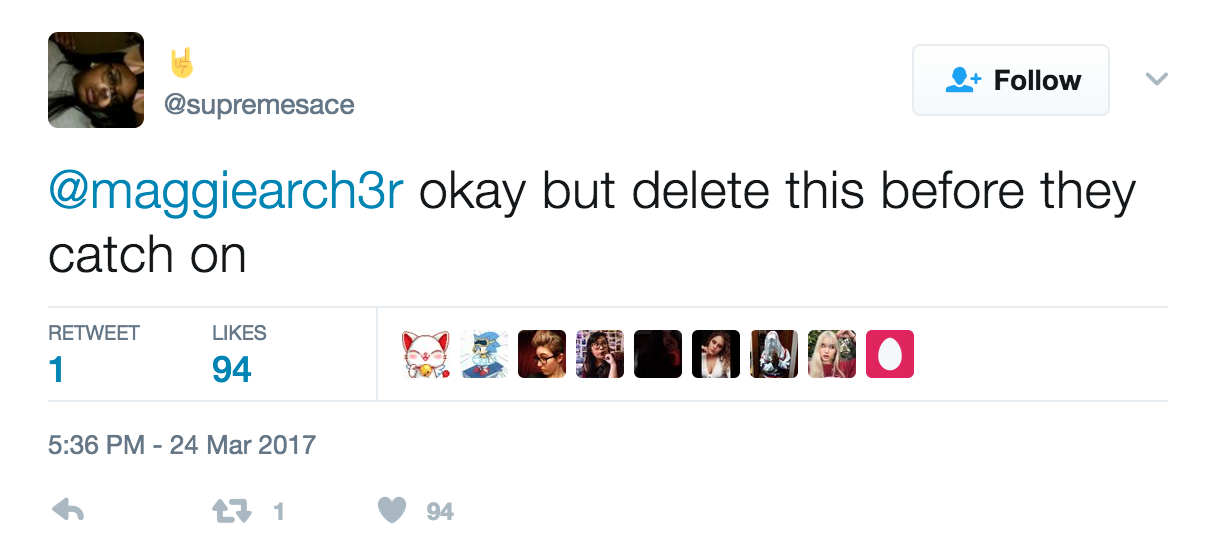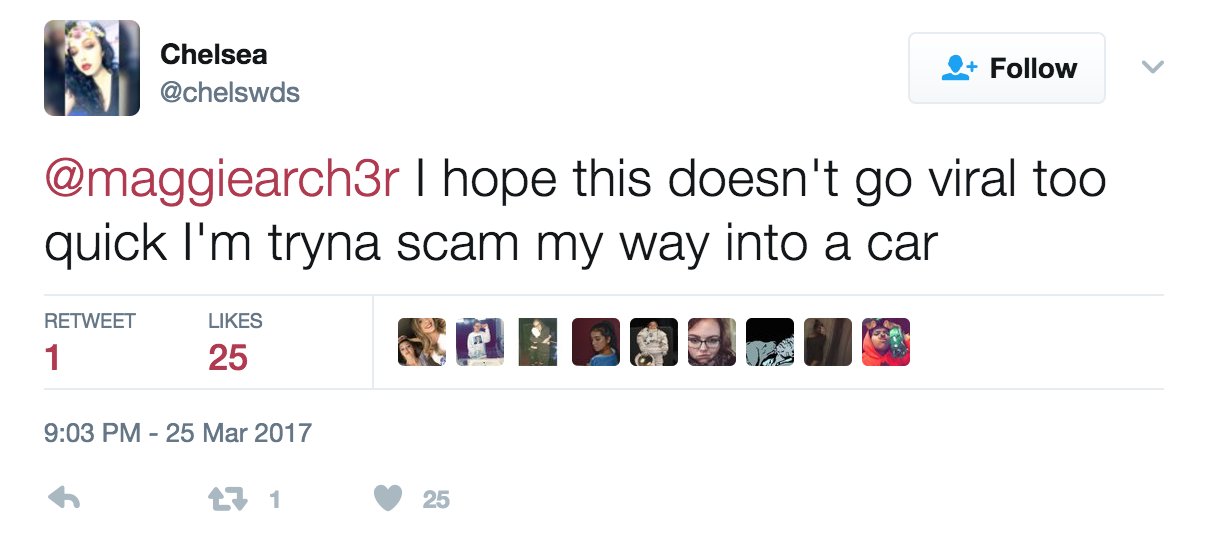 People are here for it.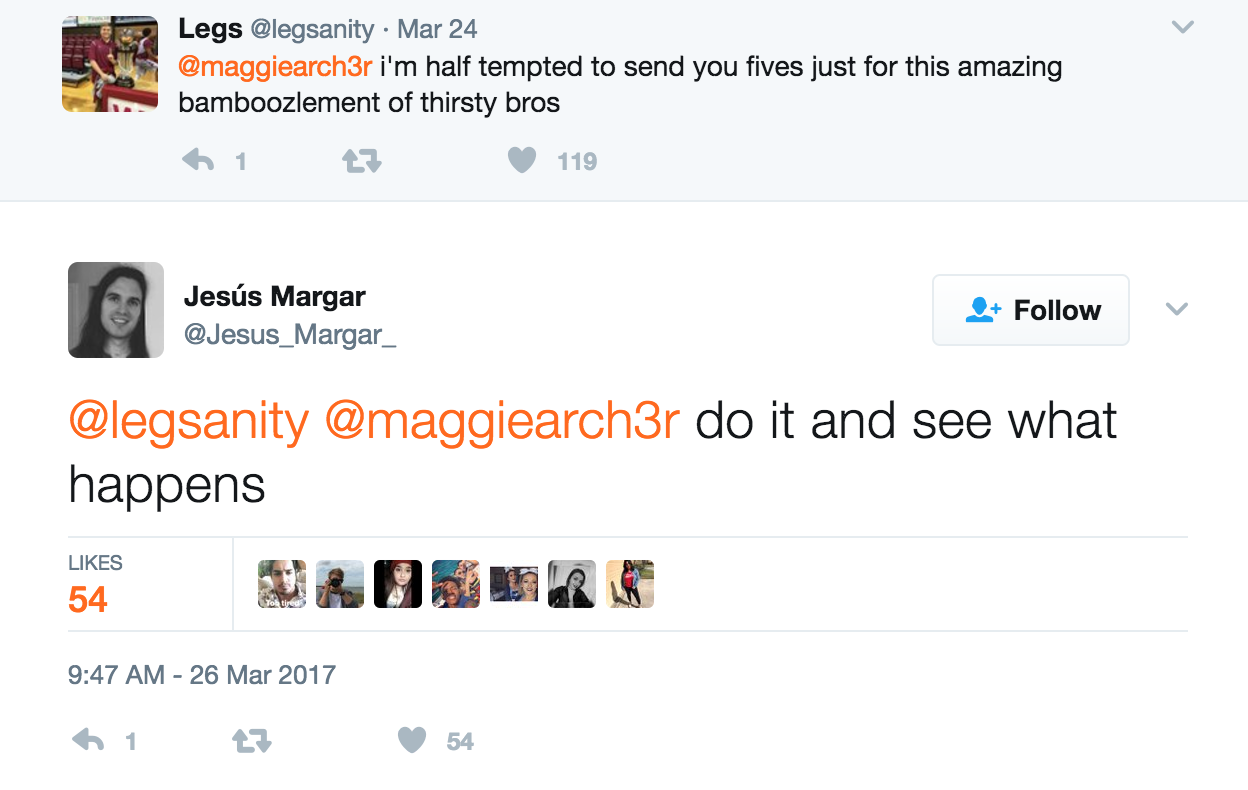 Some are rushing to download Tinder.
And it seems like some of them are actually successfully pulling it off.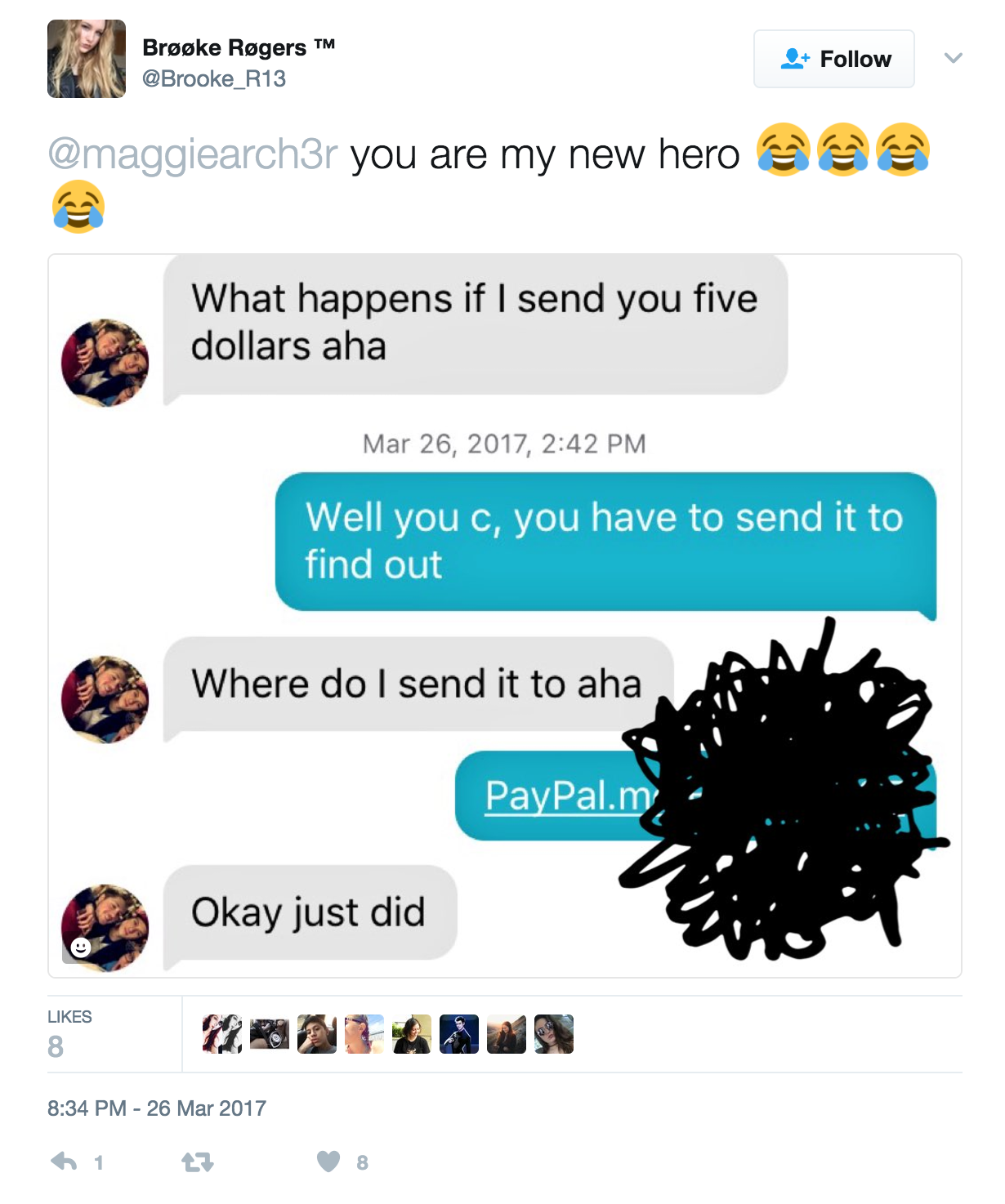 Archer said she didn't expect her tweet to get this much attention but has received mostly positive reactions from women.
"Some people are definitely upset about what I'm doing," she said. "Mostly men."
UPDATE
A spokesperson for Tinder told BuzzFeed News that "requesting money from other Tinder users violates our terms of service." The spokesperson said that any users doing so would be removed from the platform.
Archer told BuzzFeed News that she received an email from Tinder saying that her account had been shut down. She said that she had, however, deleted the app a couple of days ago "because the whole purpose for doing this was defeated," and that she hasn't re-downloaded the app to check.