Last week, NPR's podcast The Indicator by Planet Money released an episode about depopulation in Japan and how the city of Iga, which calls itself the birthplace of the ninja, is planning on battling the issue.
The episode, which was titled "Japan's Ninja Shortage," featured an interview with the mayor of Ige, Sakae Okamoto, who said through an interpreter that the city was planning on building a second ninja museum to help promote tourism.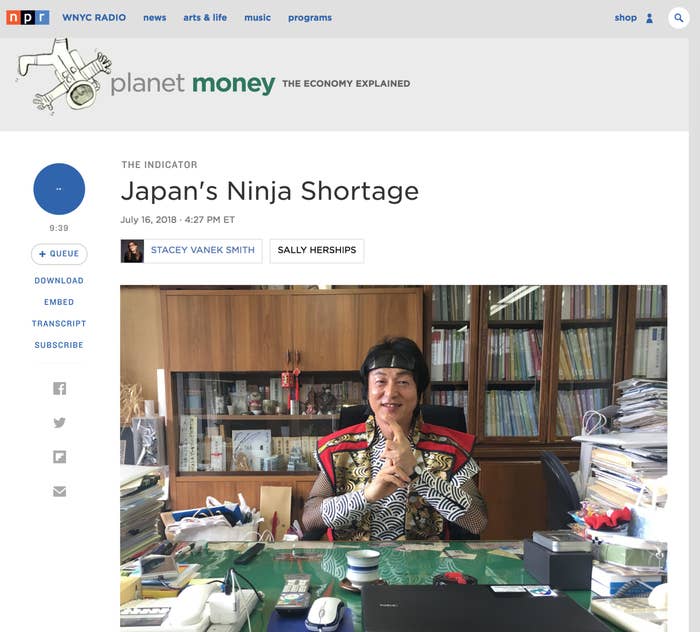 Podcast host Stacey Vanek Smith and journalist Sally Herships then had the following exchange: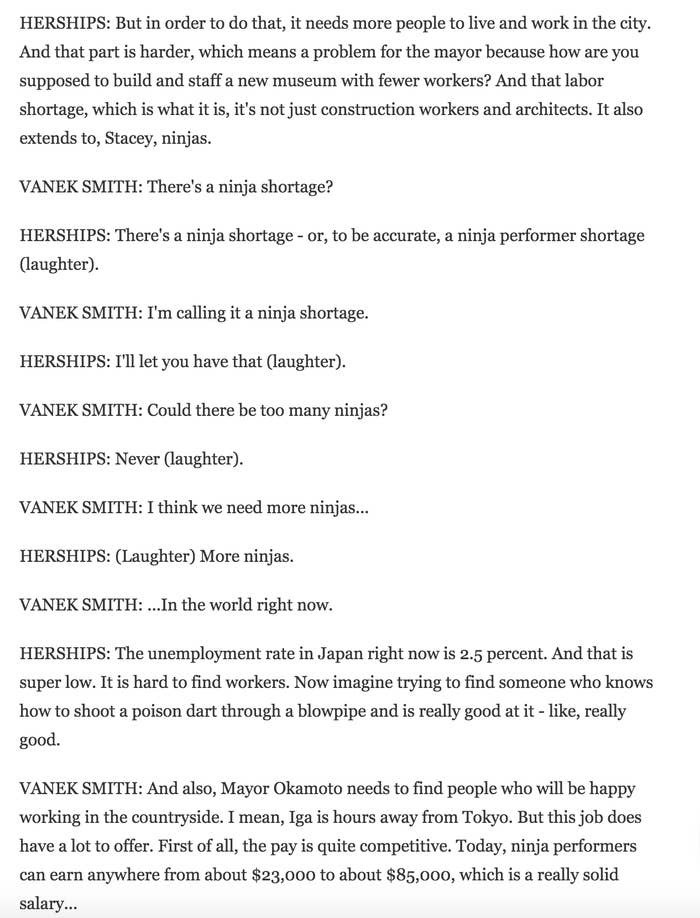 The news was immediately picked up by other media.

Several outlets reported that ninjas could earn up to $85,000 a year.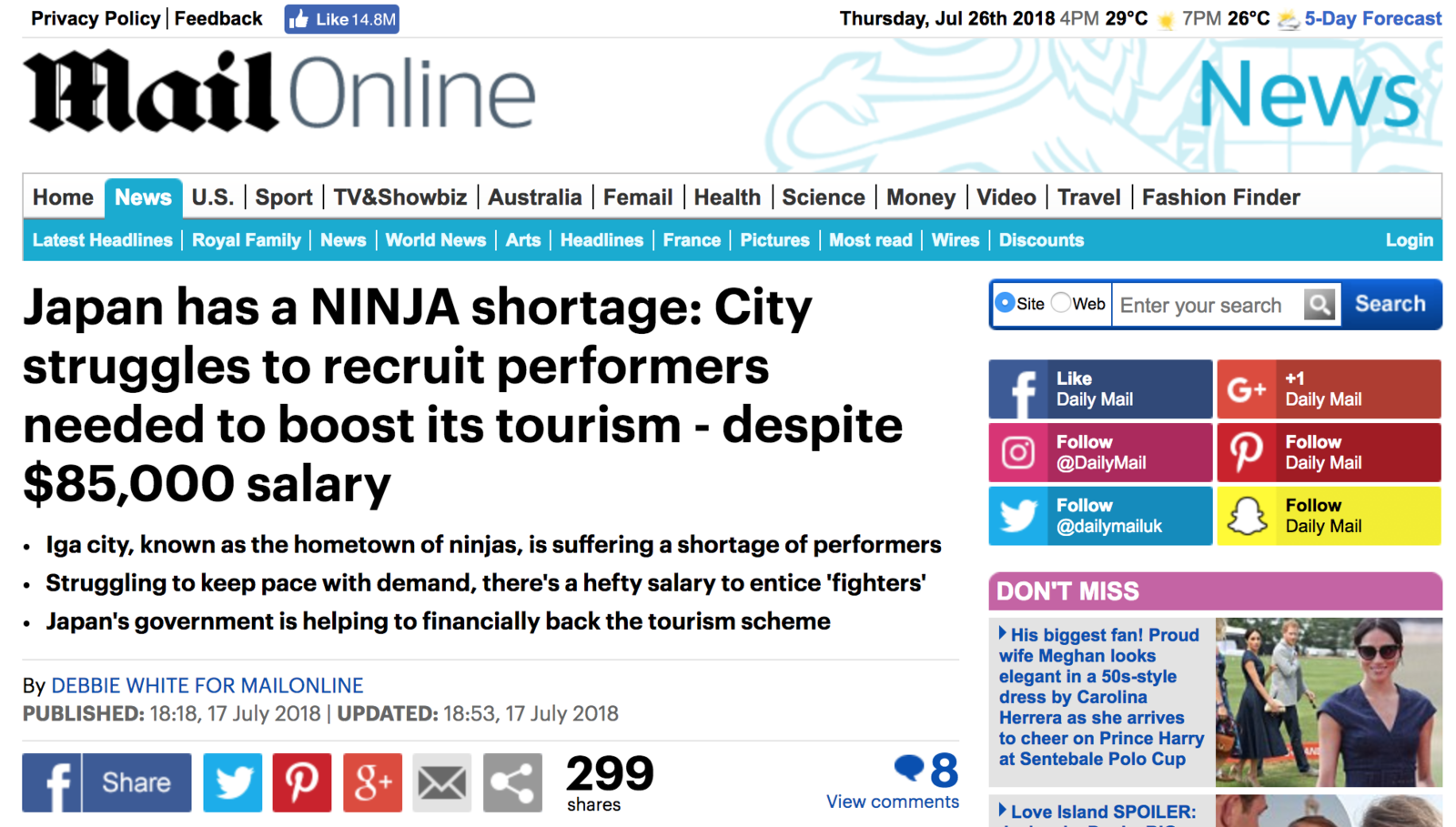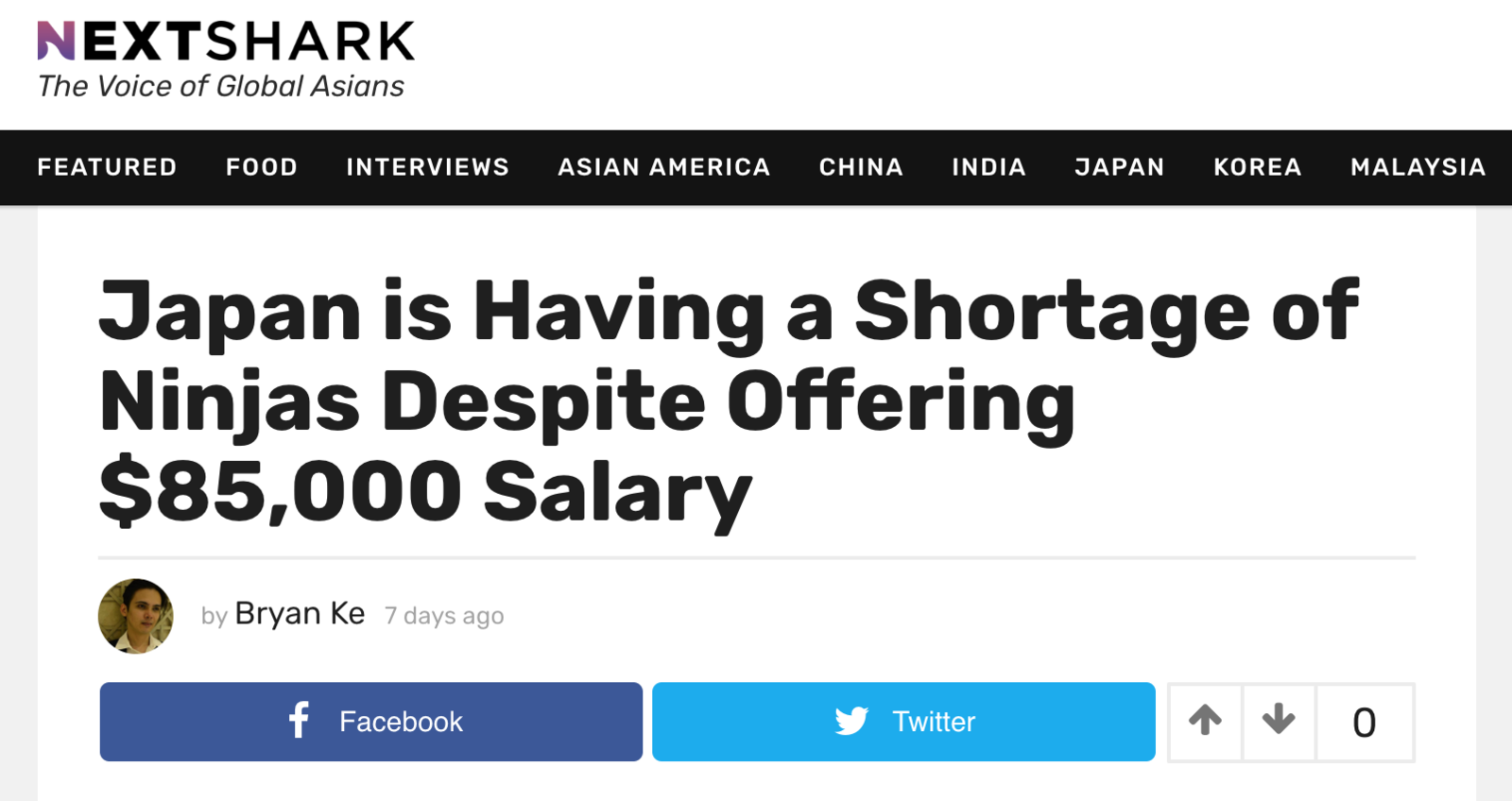 It quickly spread on social media, and people immediately announced they were applying.

It went so viral that on Tuesday, Okamoto had to call a press conference to deny reports that the city was hiring ninjas.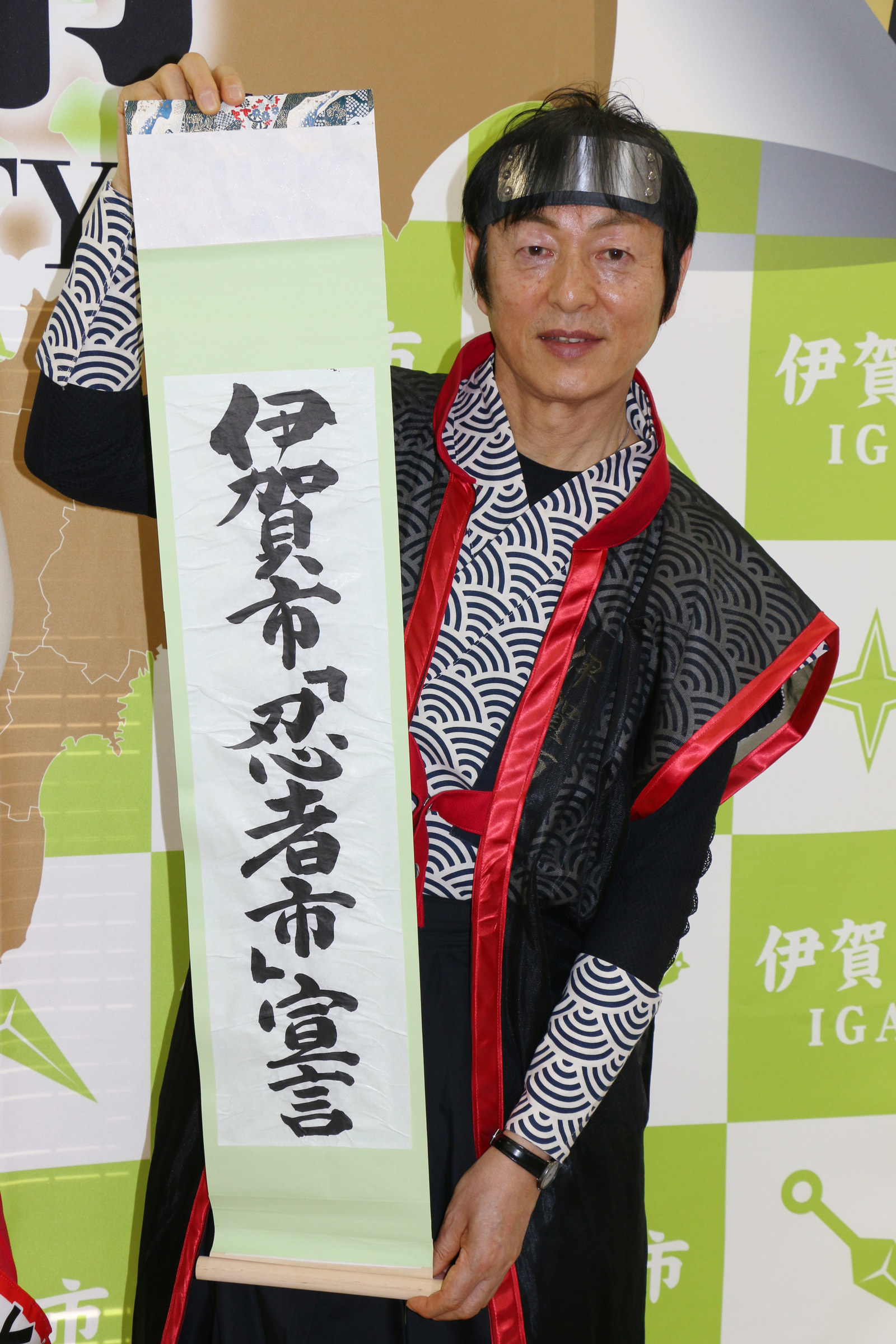 The city even released a statement in several languages on its official website, telling people to "please be careful about fake news."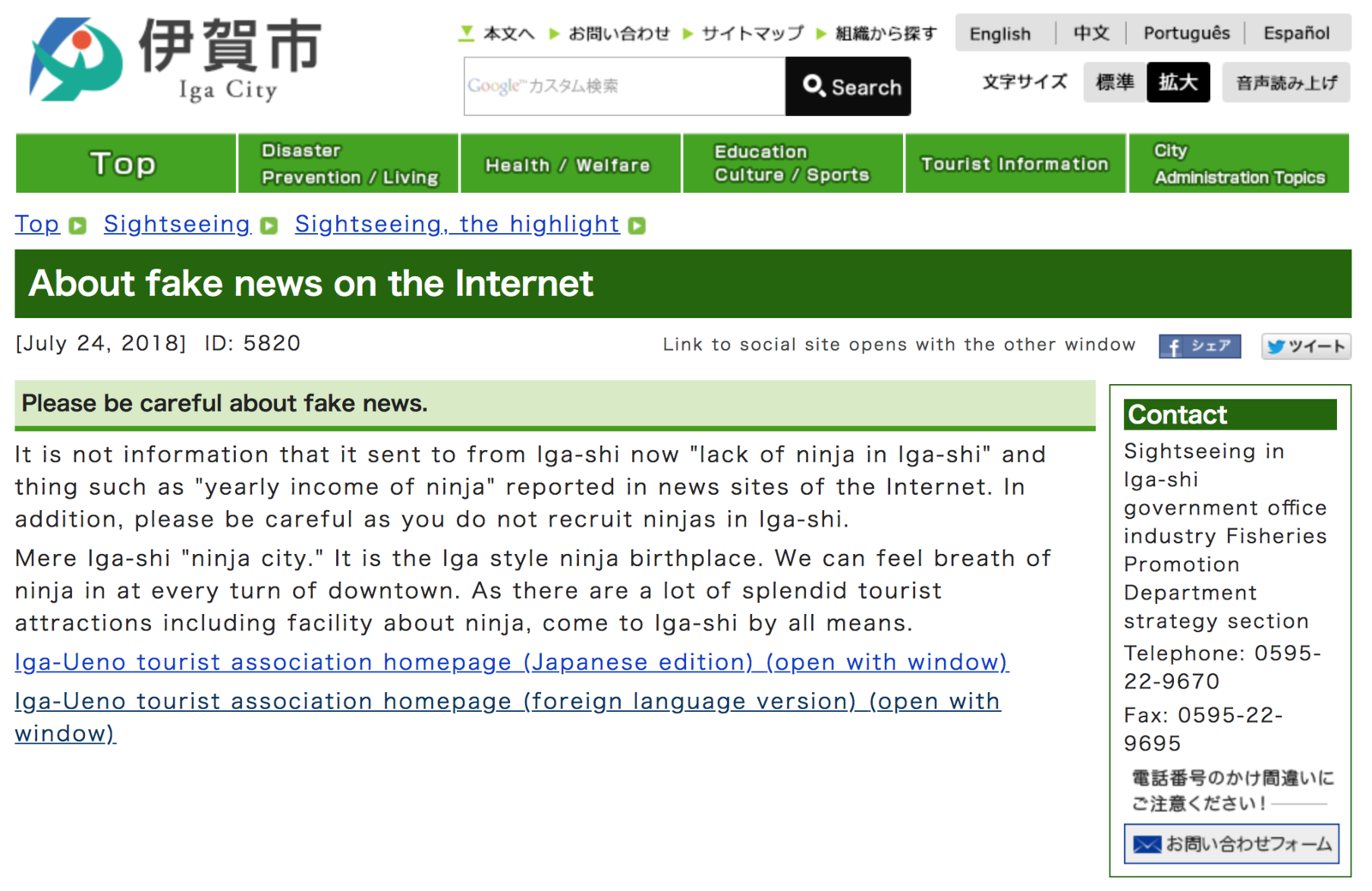 NPR has since issued a correction on the podcast episode's page, saying that the podcast summary was incorrect.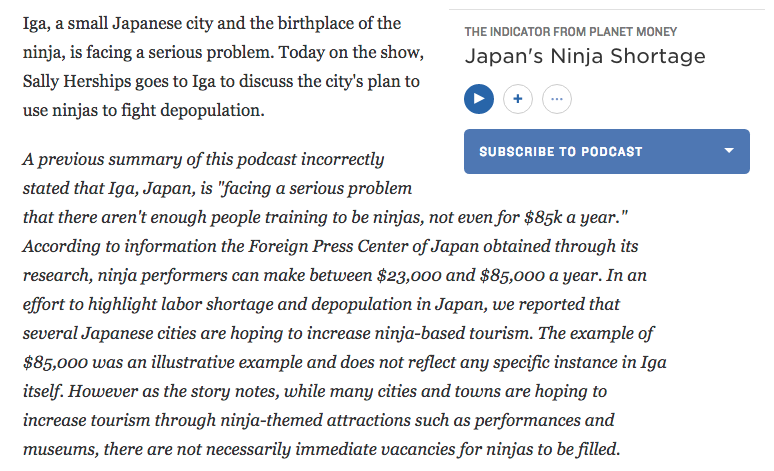 BuzzFeed News has reached out to NPR for comment.