A South Korean World Cup reporter who was grabbed and kissed by two Russian women on live TV has sparked a debate about sexual harassment in China.
Jeon Gwang-ryeol, a reporter for South Korean TV channel MBN, was delivering a report in Russia last week when a female Russian fan ran up to him and kissed him on the cheek.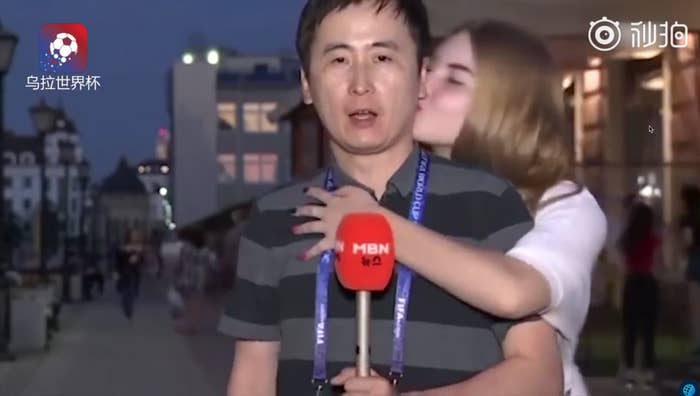 Jeon continues to deliver his report, but another female Russian fan also runs up to him and kisses him on the cheek.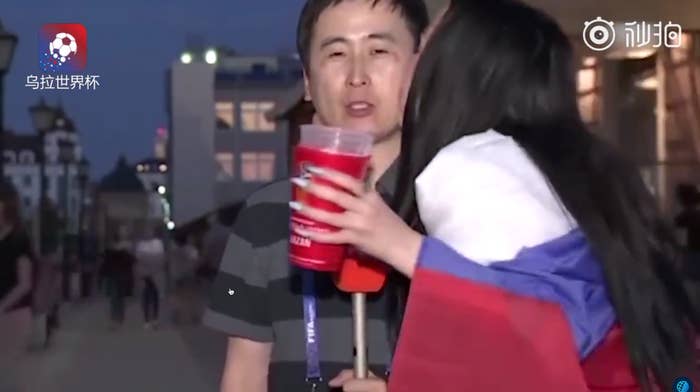 Jeon is then unable to continue his report and is seen laughing it off.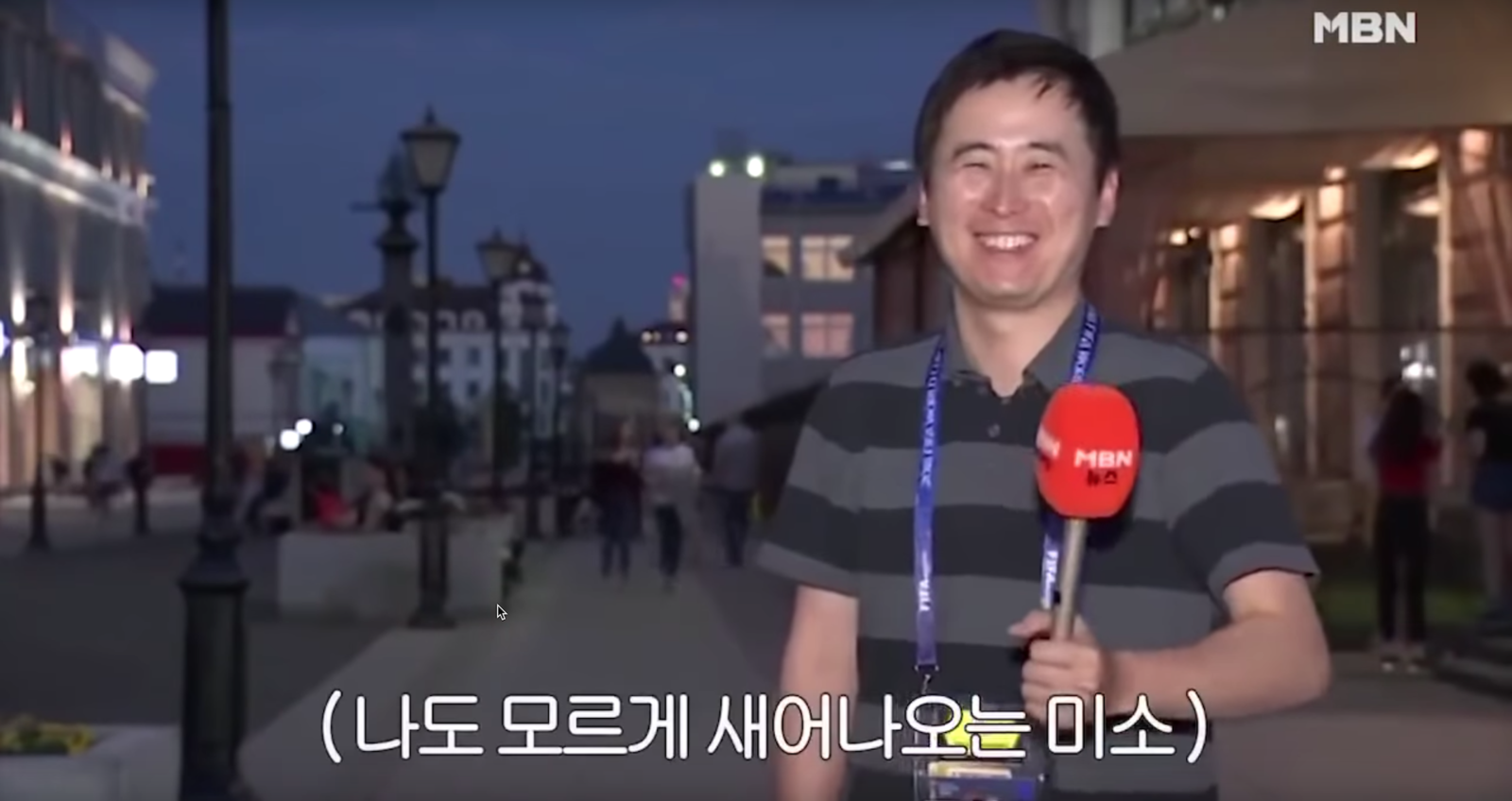 The video was shared by Chinese viral video outlet, Pear Video, on its official Weibo account, where it was watched more than 3.5 million times.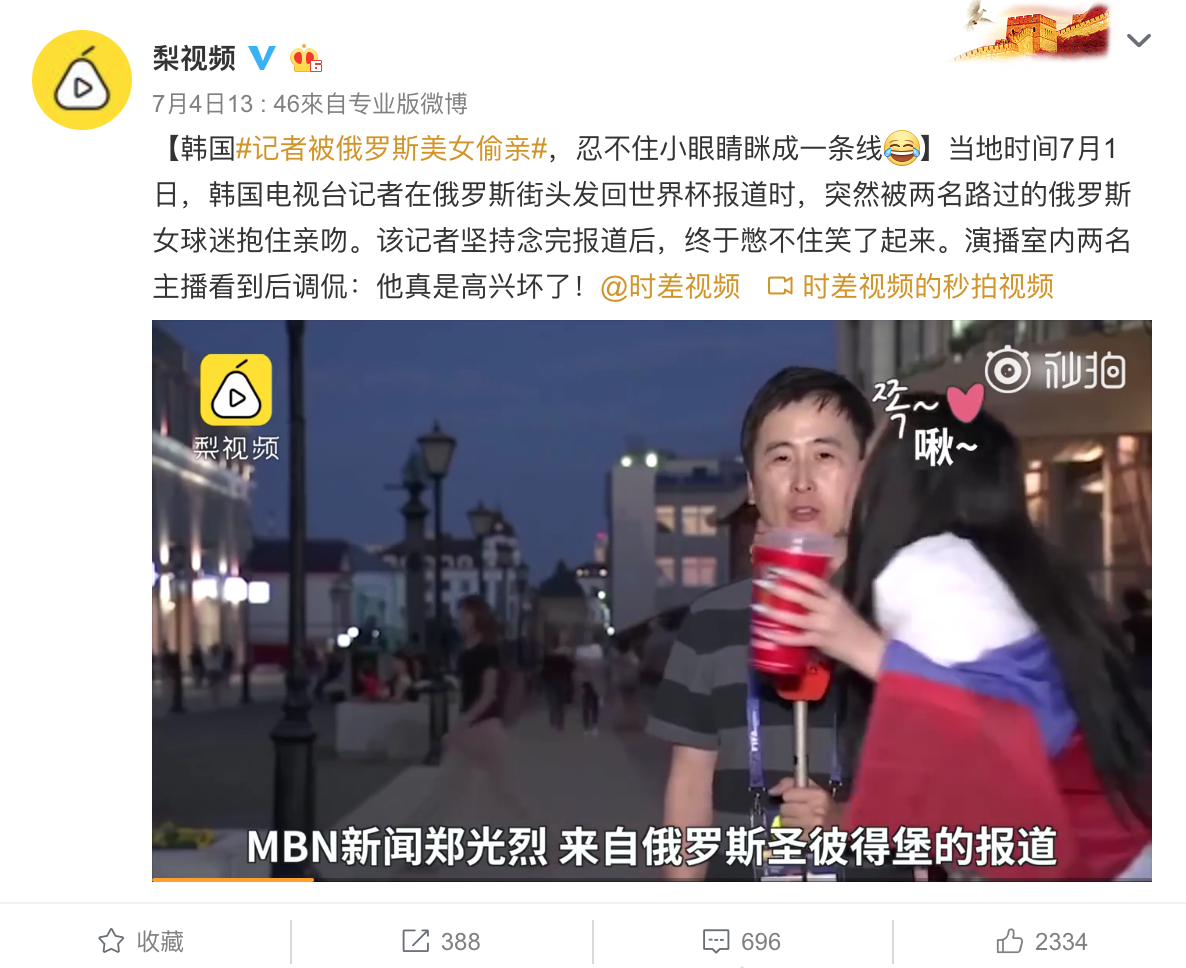 Some people immediately called it sexual harassment.


While others claimed that Jeon had "consented" because he can be seen laughing afterward.


But others pointed out that the women never asked for his consent before running up to him and kissing him.


A lot of people felt that it would have been a completely different story if it had been a female reporter who had been kissed by a male fan.


Others were more sarcastic.


And called for equality between men and women.
BuzzFeed News has reached out to MBN for comment.