The marriage of an 11-year-old Thai girl to a man 30 years her senior has provoked huge upset in Malaysia, where the two live.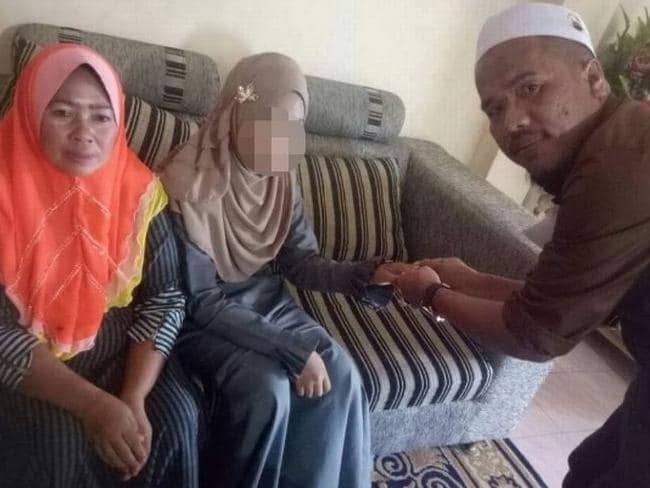 The man, named by the Associated Press as Che Abdul Karim Che Abdul Hamid, reportedly traveled to Thailand and married the girl there in June.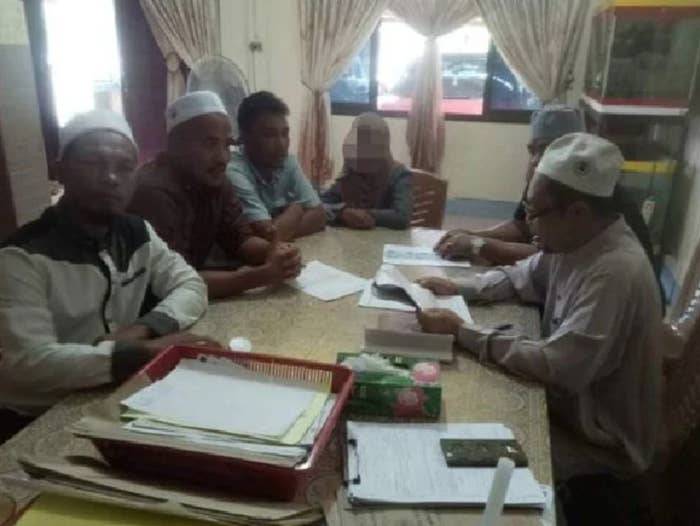 News and photos of the marriage spread after Che Abdul Karim's second wife, Effa Zulkifle, shared a now-deleted Facebook post with the caption, "Congra­tula­tions on your wedding, my husband, 41, his other wife, 11."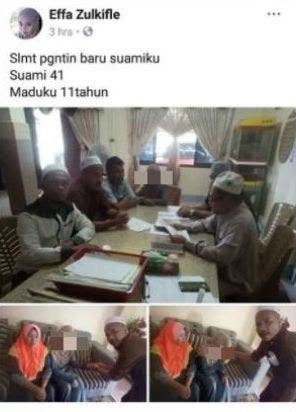 Screenshots of Zulkifle's post spread to Twitter, where it went viral.
People were outraged.
Many called for an end to child marriage.
Malaysian Muslims below the age of 16 are allowed to marry with the permission of a religious court, but the Malaysian government said that local religious authorities do not have any record of this marriage.
Deputy Prime Minister Wan Azizah Wan Ismail said that the government is investigating the marriage.
"We must make sure there is no discrimination or coercion in this marriage, especially towards the child," said Wan Azizah — the women, family and community development minister — to the Star.
She said that officers had been dispatched to meet with the girl's mother, and officials are "waiting for more reports before deciding on the next course of action."
If the man is found to have married the girl without permission, he could face six months in prison.
Che Abdul Karim reportedly said that he was disappointed by the reaction on social media.
"I am looking into this matter to pursue a legal action to clear my name from the inaccurate and malicious allegations," he told local publication Bernama.
He also told reporters that he intended to get her a proper marriage certification when she turned 16.
CORRECTION
The name of local outlet Bernama was misspelled in a previous version of this post.