A teen from Utah has caused a controversy online after she posted photos of her wearing a traditional Chinese dress known as a qipao — or cheongsam in Cantonese — to prom.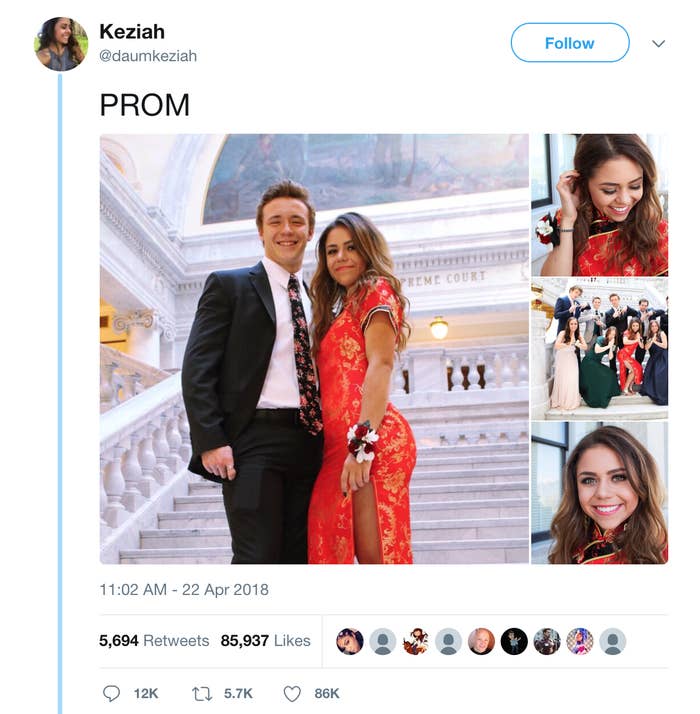 Keziah Daum, an 18-year-old senior at Woods Cross High School in Woods Cross, Utah, told BuzzFeed News in a statement she found the dress in a vintage store in downtown Salt Lake City.
"I was immediately drawn to the beautiful red gown and was thrilled to find a dress with a modest neckline," she said.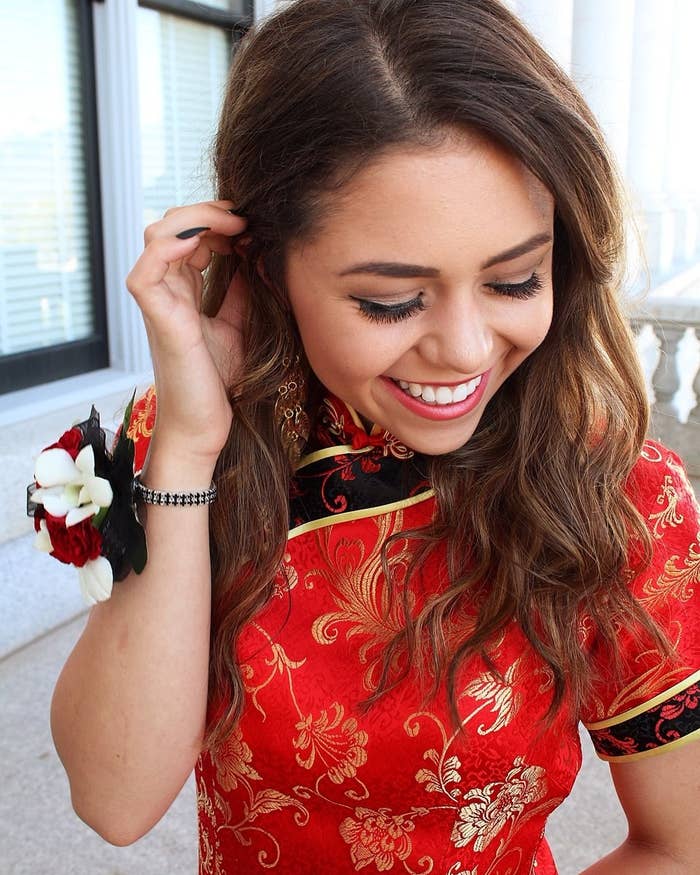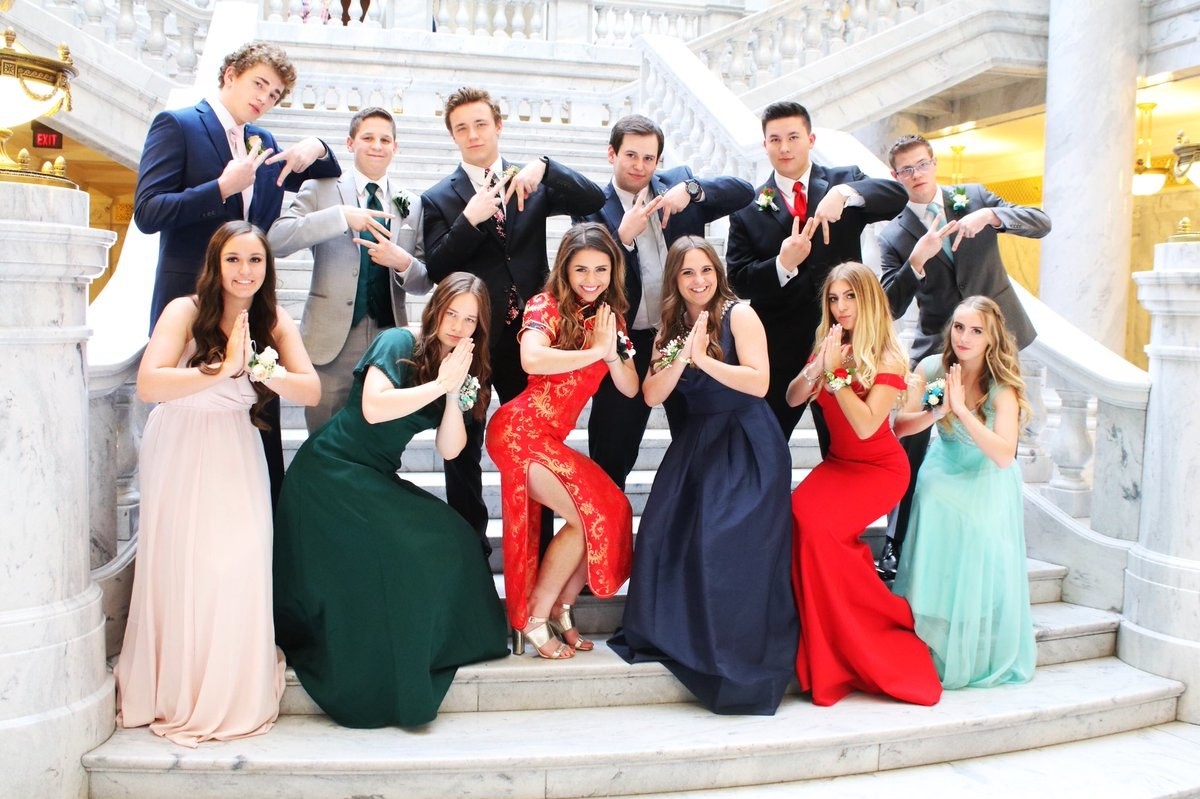 After Daum shared her photos to Twitter, it was quote-tweeted by Jeremy Lam, a 20-year-old student at the University of Utah, who accused her of cultural appropriation.
Lam's tweet was retweeted more than 42,000 times, and it kickstarted a huge debate online.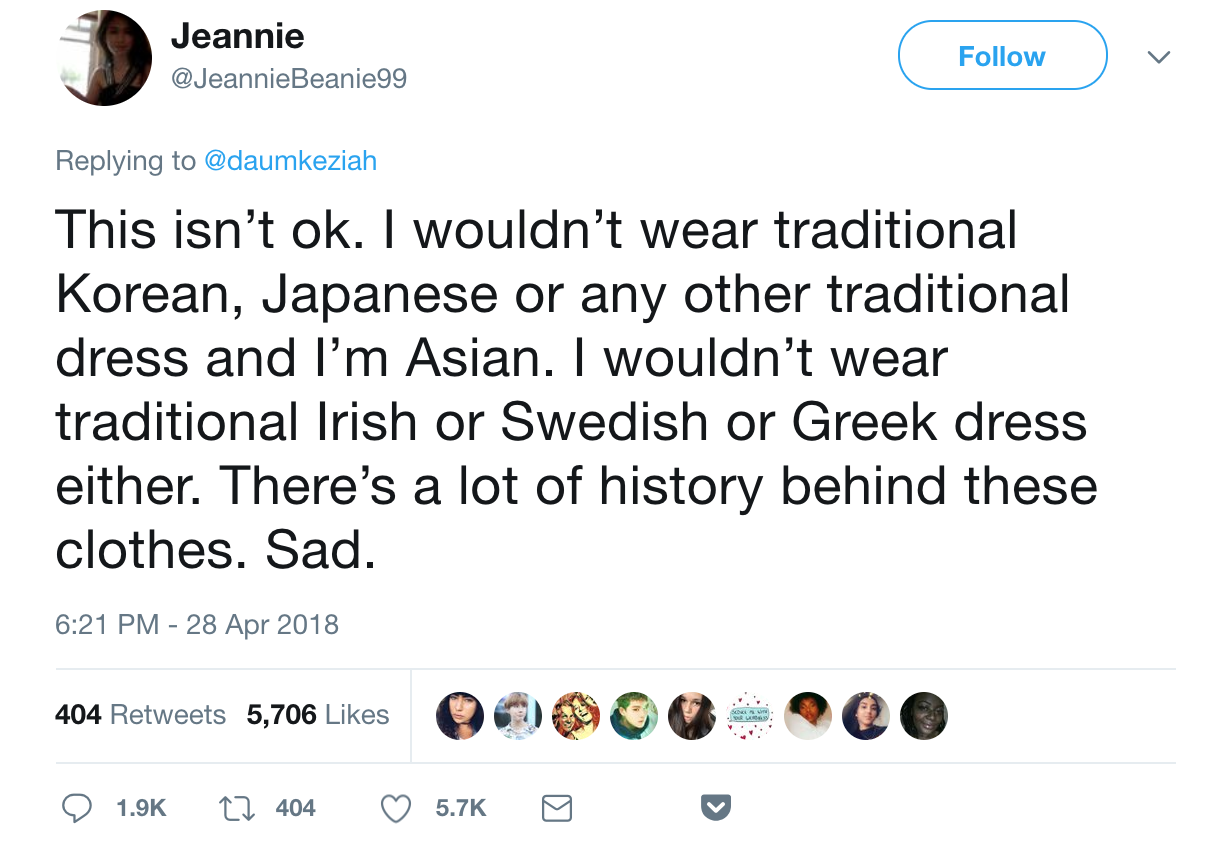 A lot of people felt that Daum shouldn't have worn the dress as she isn't Chinese or even part Chinese.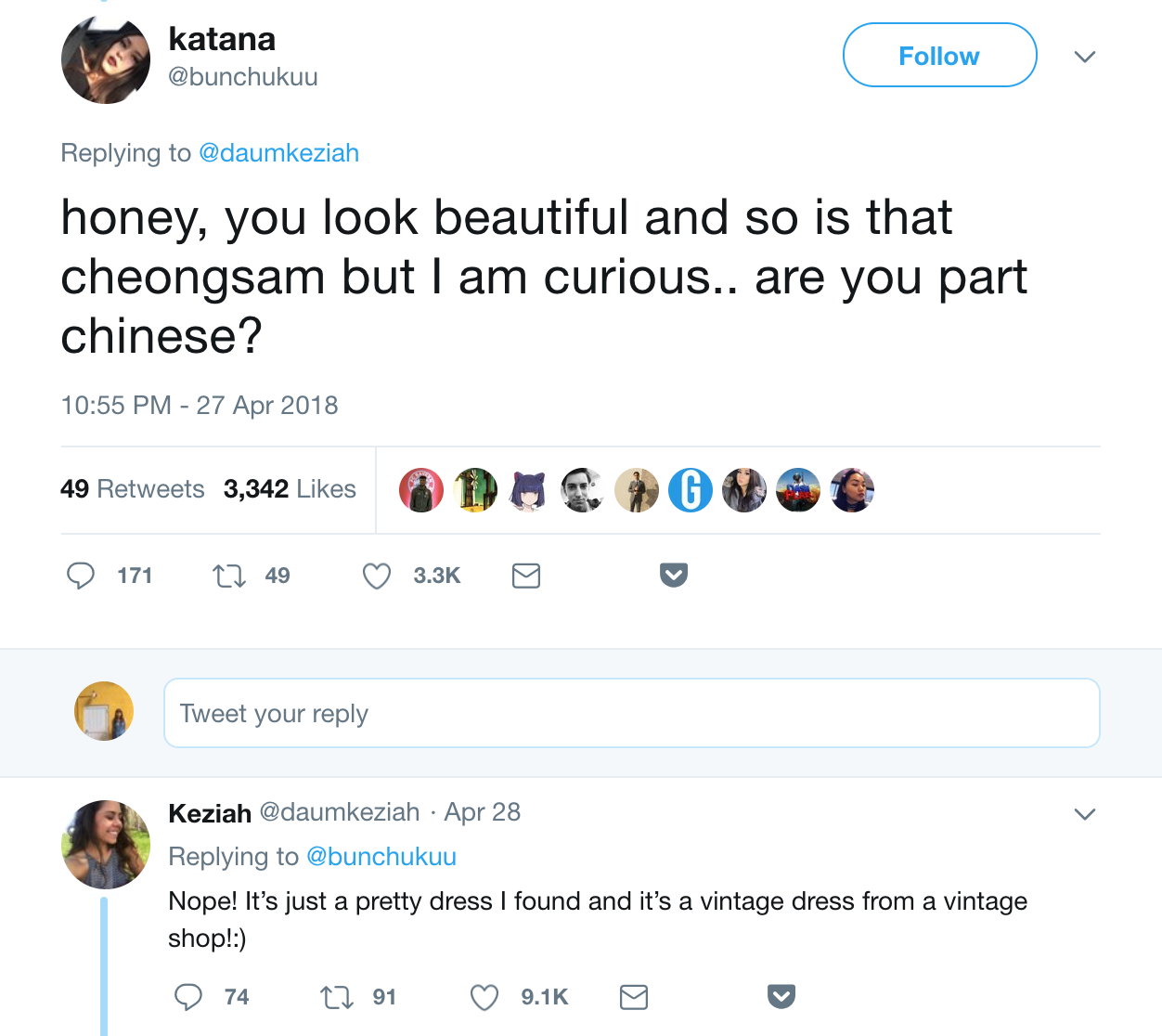 Some felt that it was okay because people from China would not have had a problem with her wearing the qipao.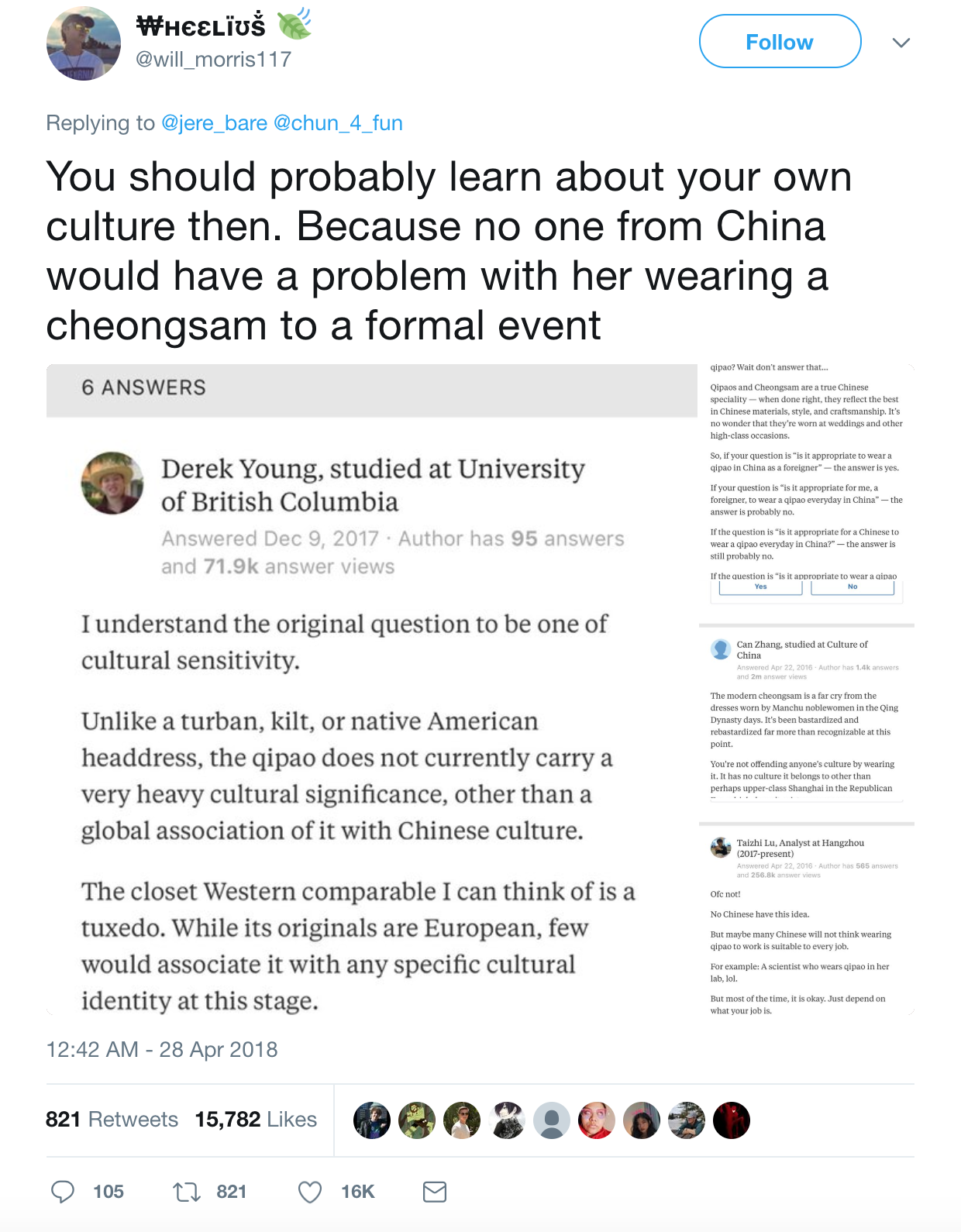 But others felt that it was taking a traditional dress with a long history and making it into a fashion statement.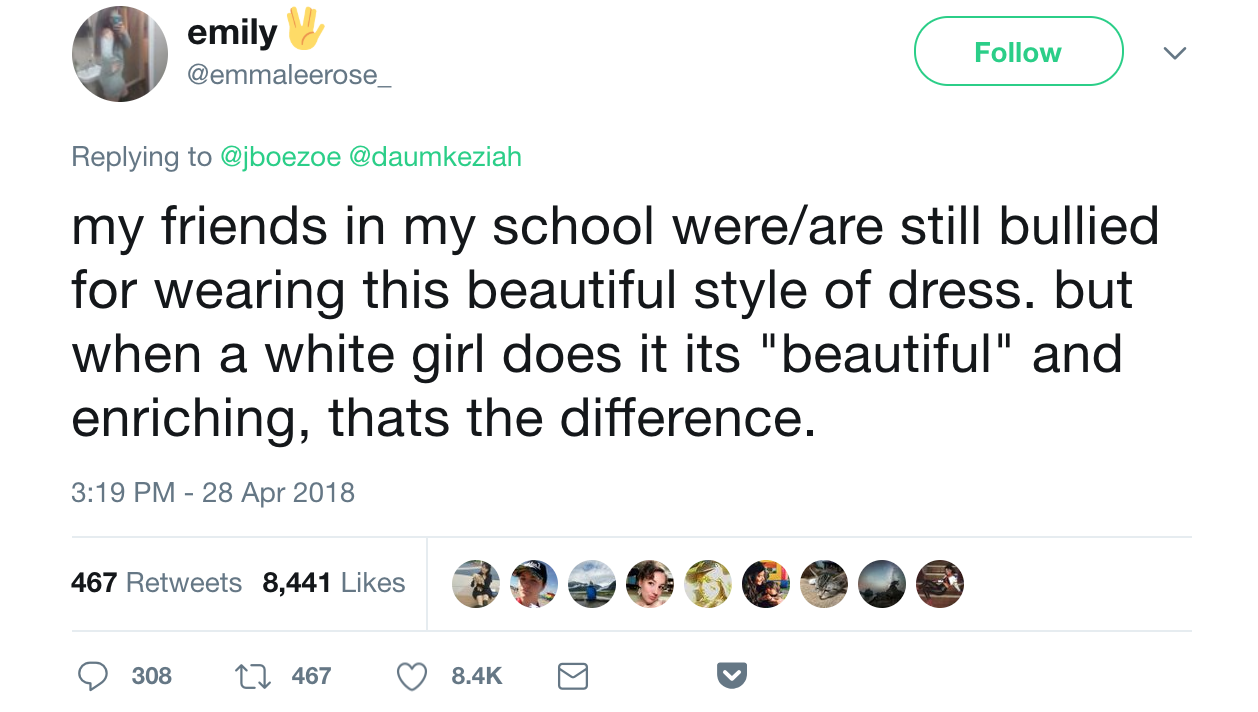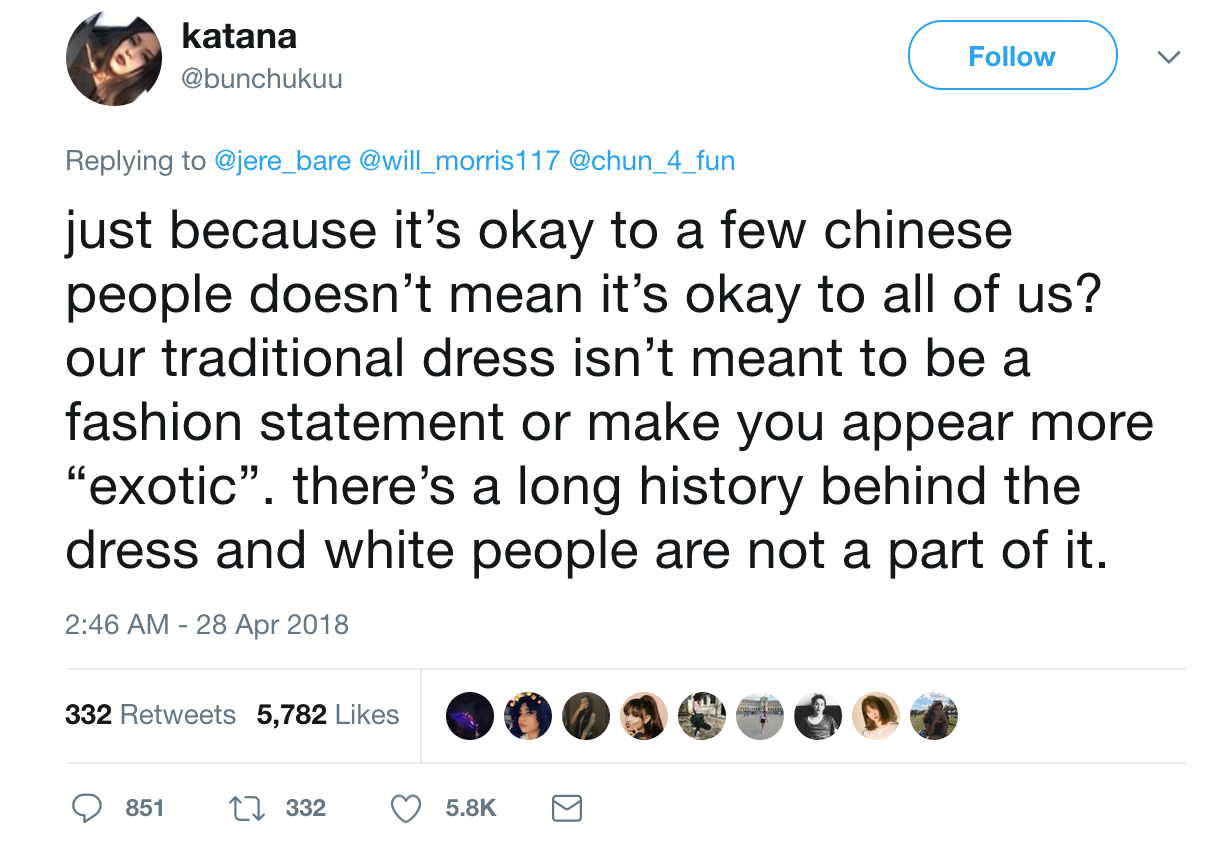 And that it was an example of white people adopting customs from a minority culture without experiencing the oppression and discrimination faced by people in that culture.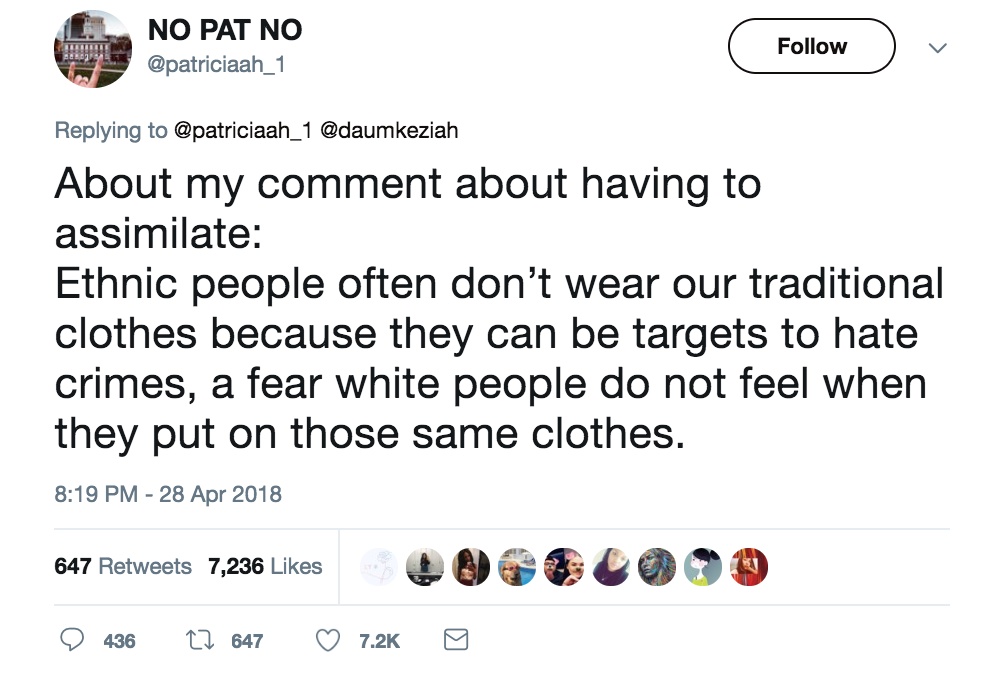 Some came to her defense and felt that people were being overly sensitive.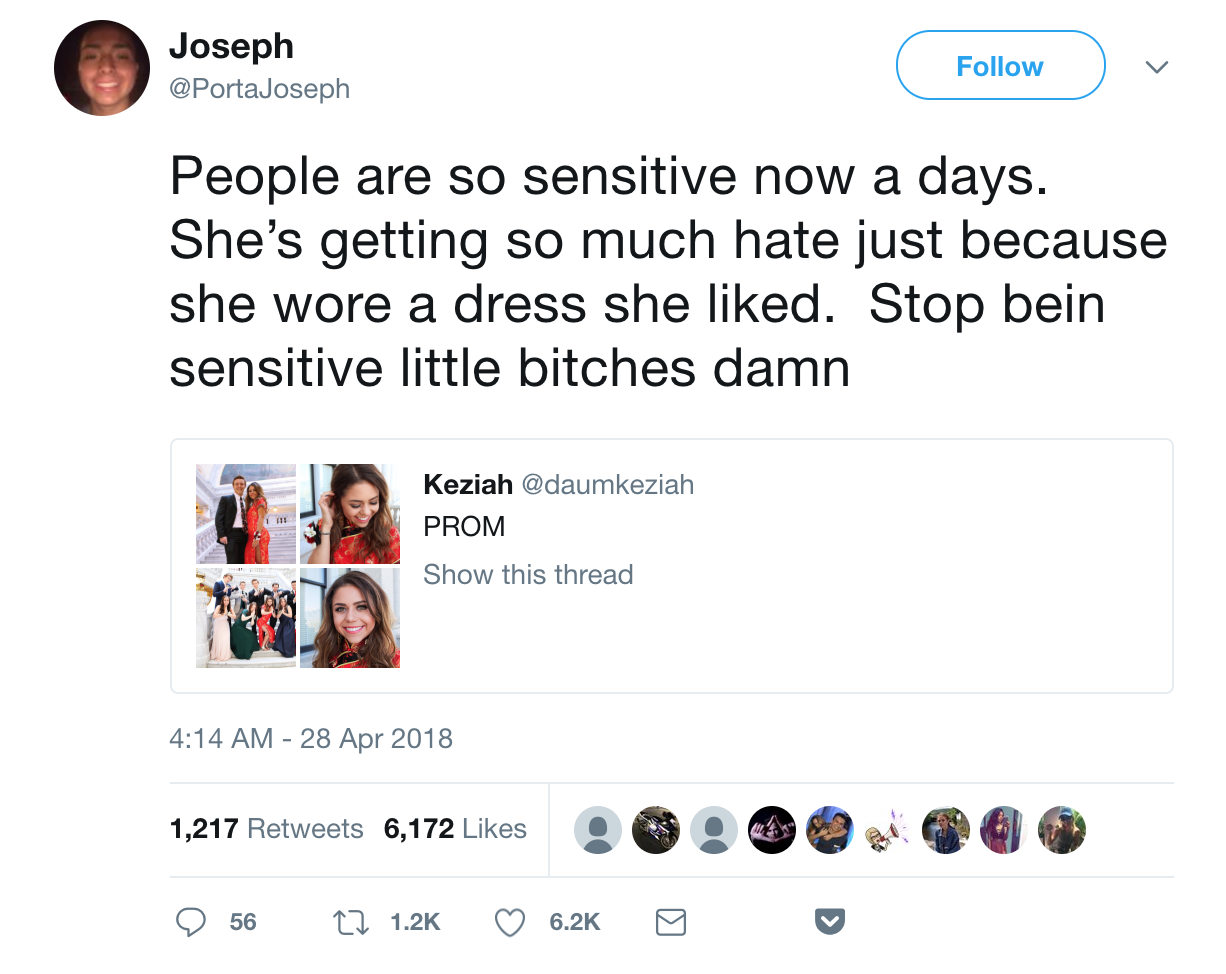 And that Daum was, in fact, illustrating how the US is a mixing pot of culture, where different cultures are "widely accepted."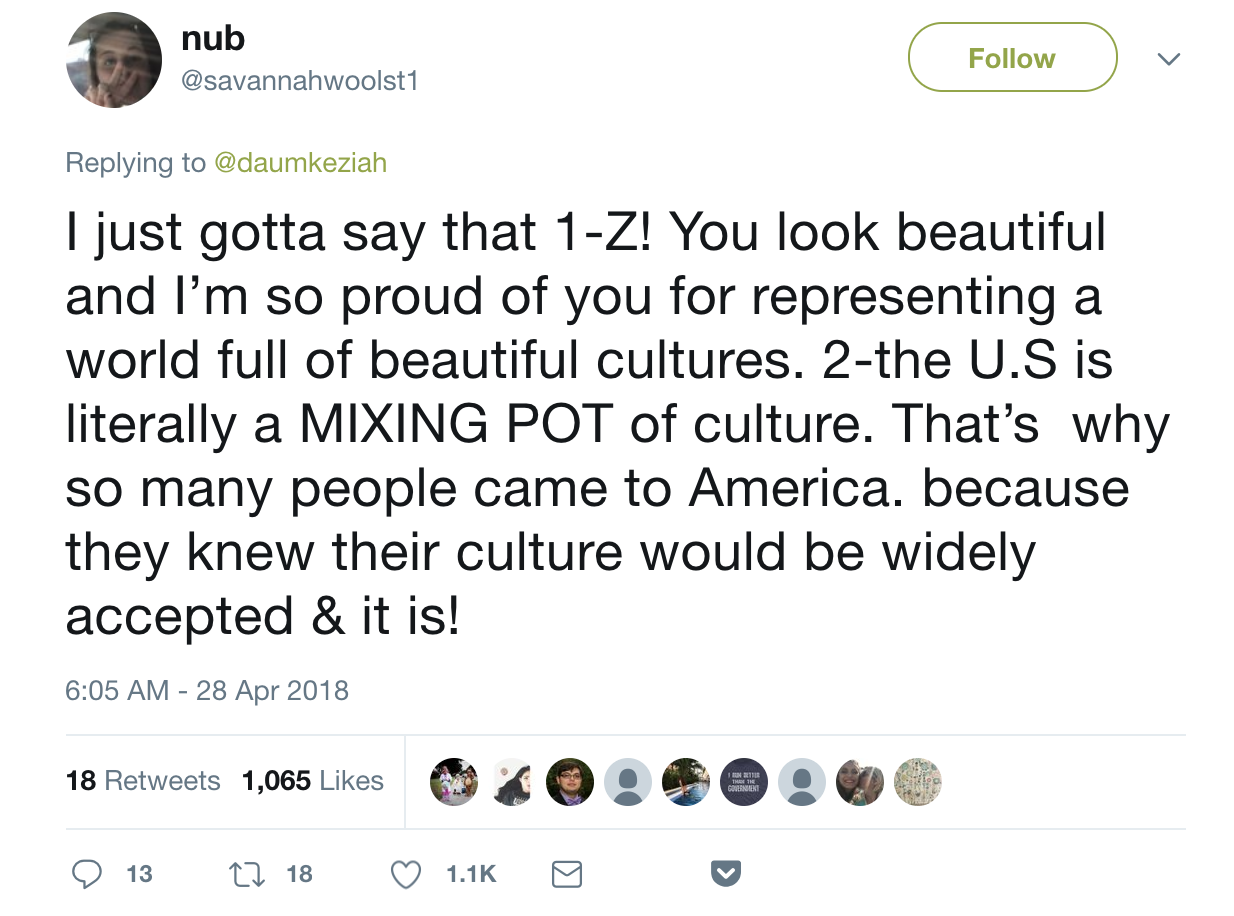 As the debate continued, Daum tweeted that she was just showing her "appreciation to their culture" and that she would not be deleting her post because she has "done nothing but show my love for the culture."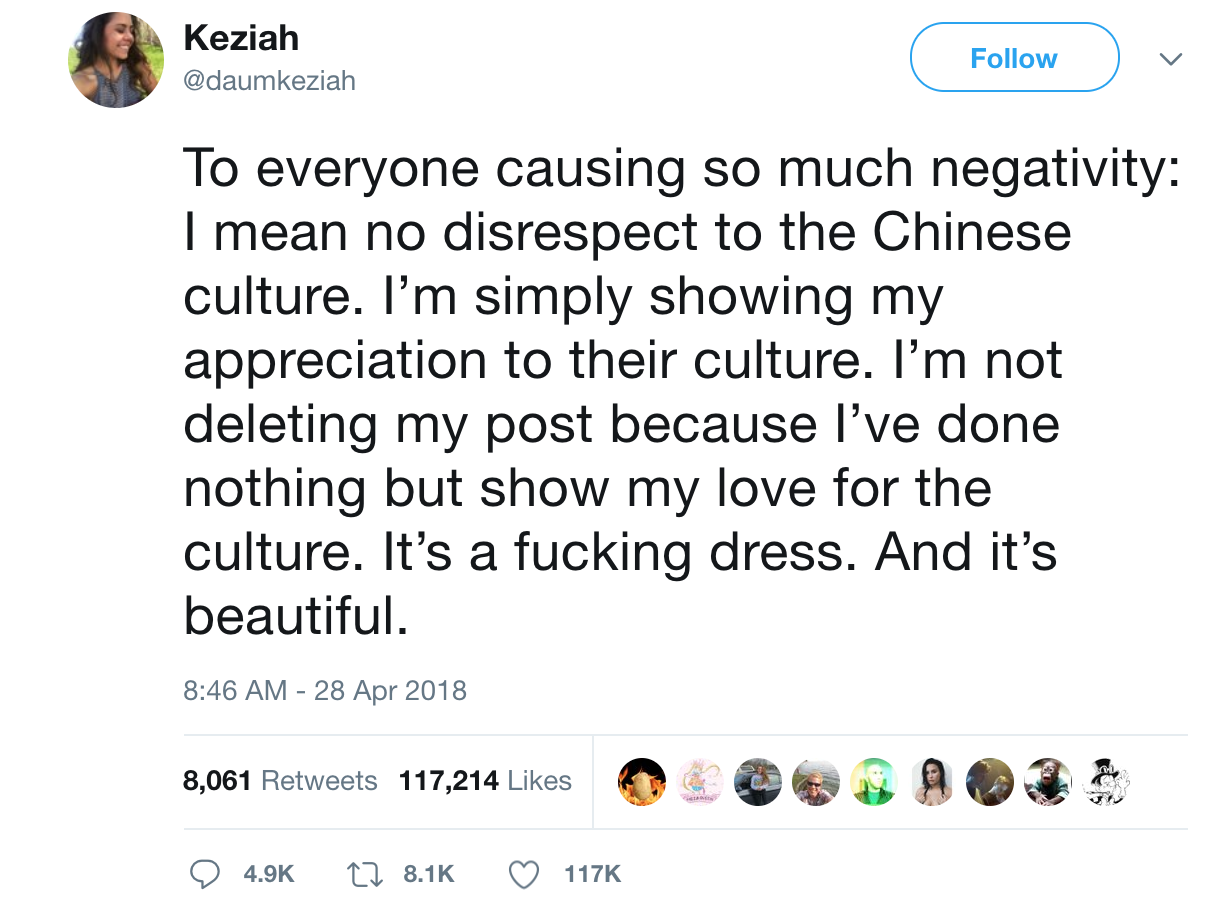 However, a lot of people felt that calling it cultural appreciation belittles the cultural meaning and significance of the qipao to the Chinese.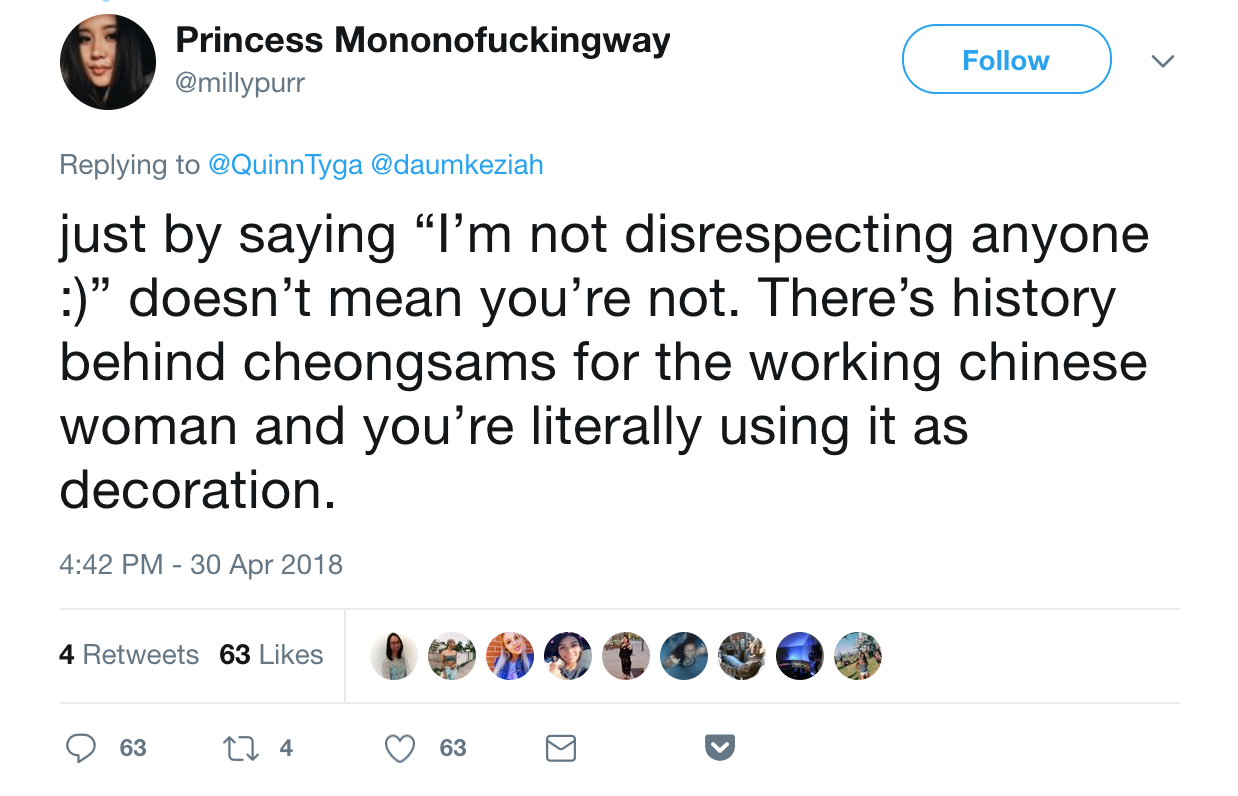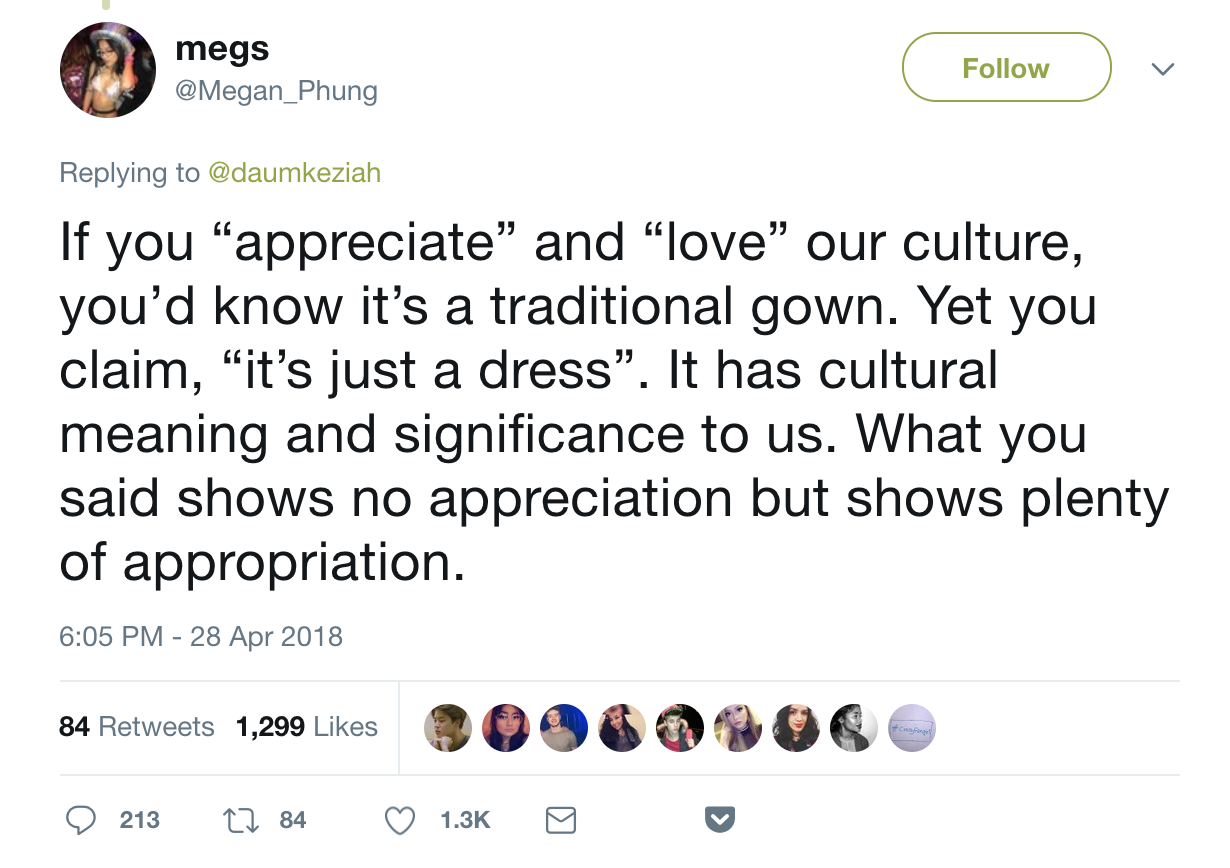 Many also began to take issue with the poses that Daum and her friends were striking, which they felt were racist.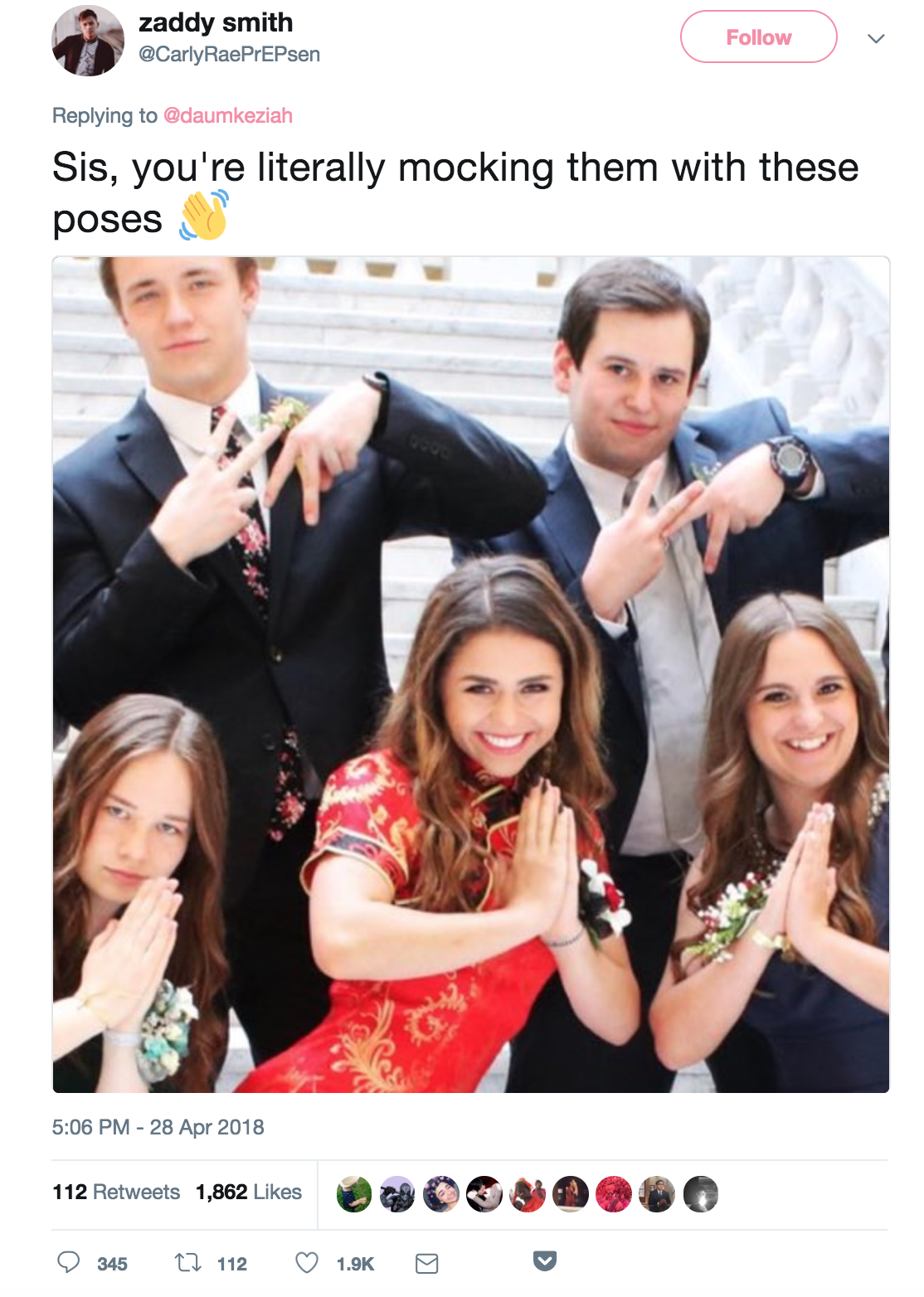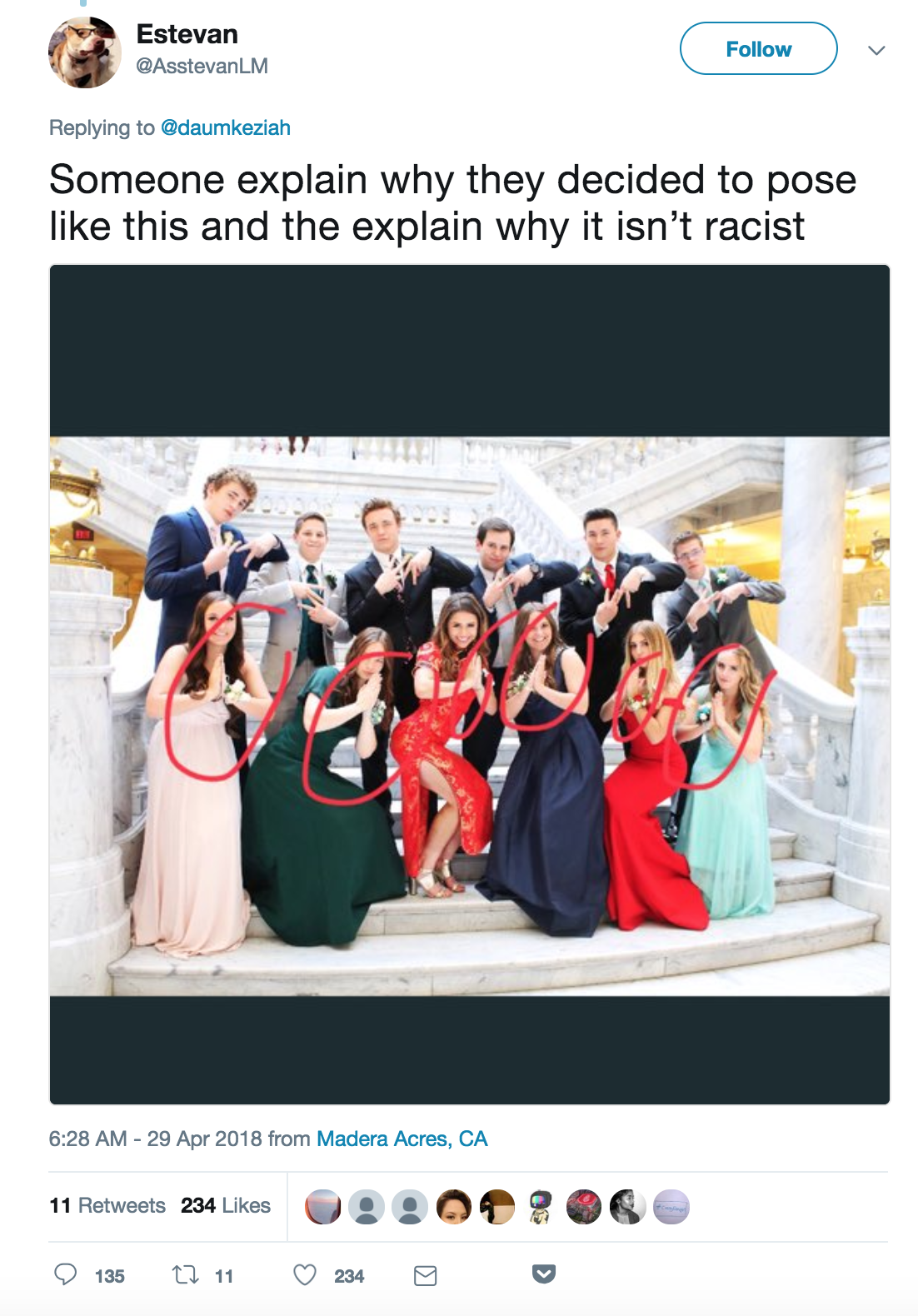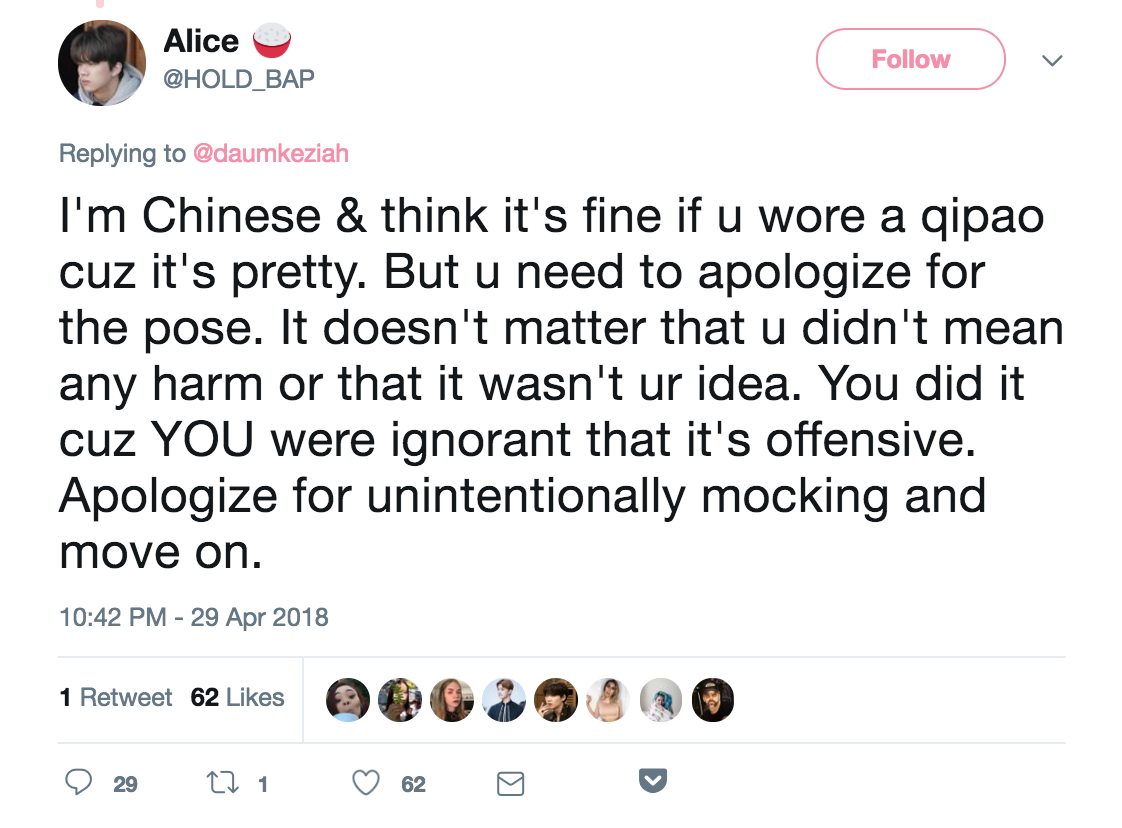 Around the same time, Lam's tweet was noticed by YouTuber Ethan Klein, who accused Lam of bullying a girl over a prom dress.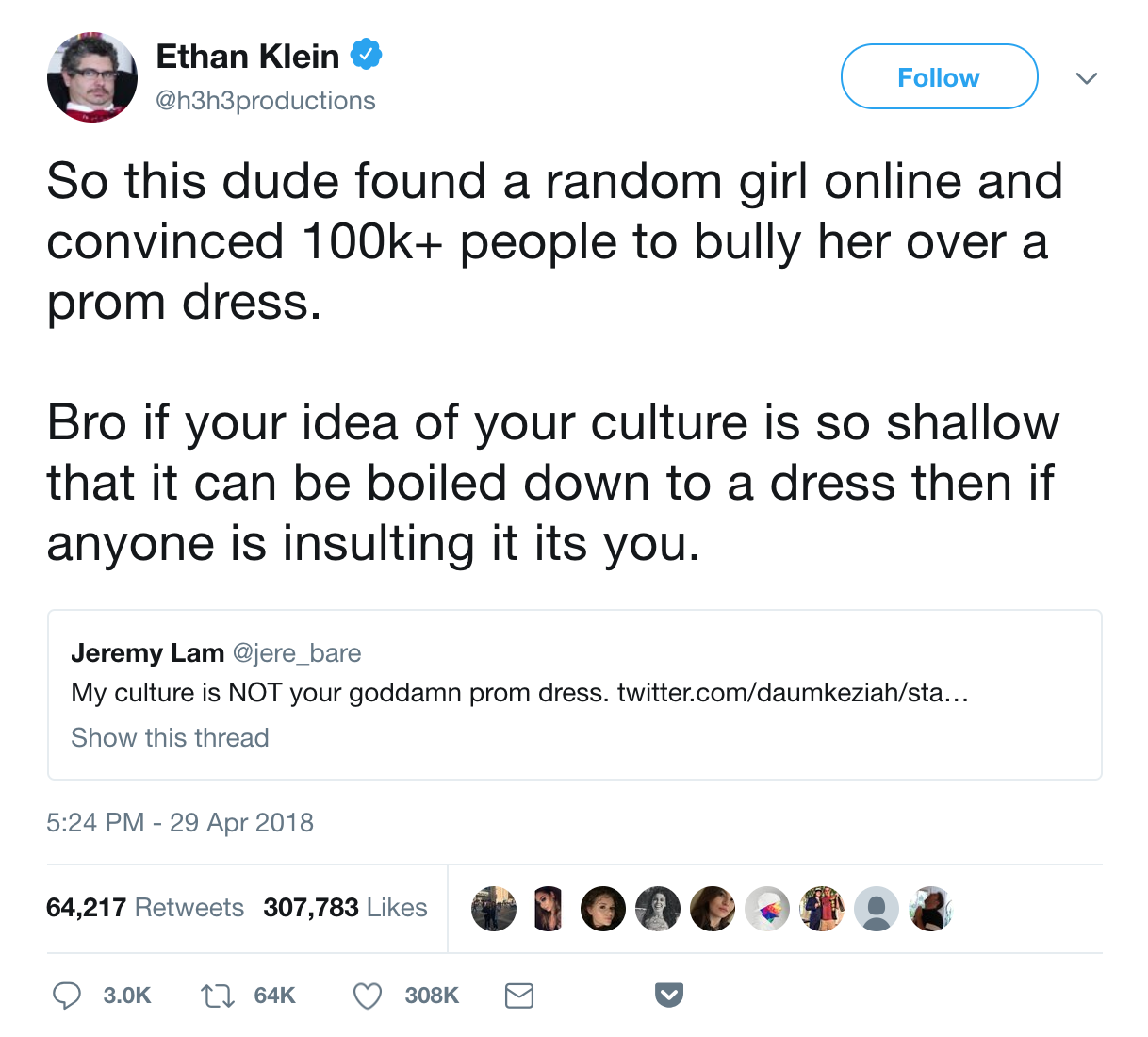 The controversy soon became a Twitter Moment, which was noticed by far-right internet personality Ian Miles Cheong, who said people were harassing Daum.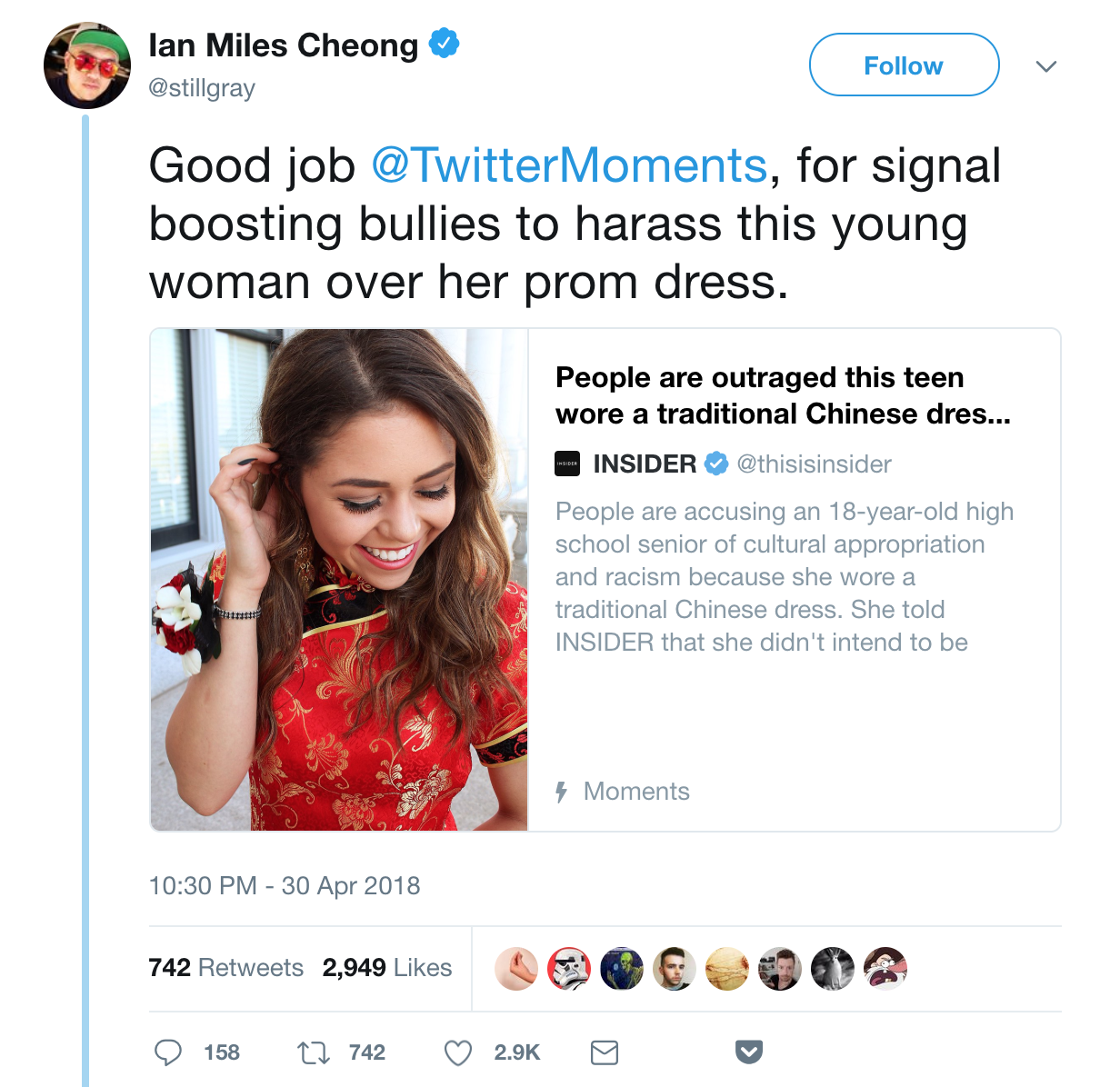 People then began to target Lam and dug up old tweets of his that showed him using racially insensitive language.
Several of the tweets calling Lam out for being a "closet racist" and for "fake outrage" went viral, which prompted Lam to delete the tweets.
Lam said he wasn't going to deny using the N-word and other insensitive slurs when he was younger, adding that he only deleted the tweets because he "didn't want the powerful and violent language to define how I am now."
"I owned up to my mistake. I publicly announced that I wasn't the best person at that age, and that I'm so, so, so sorry to those I have hurt," he said, adding that he would have liked to have seen Daum do the same, "instead of calling a key piece of Chinese culture, 'just a fucking dress.'"
Then on Tuesday morning, conservative commentator Tomi Lahren defended Daum, saying that she had done nothing wrong.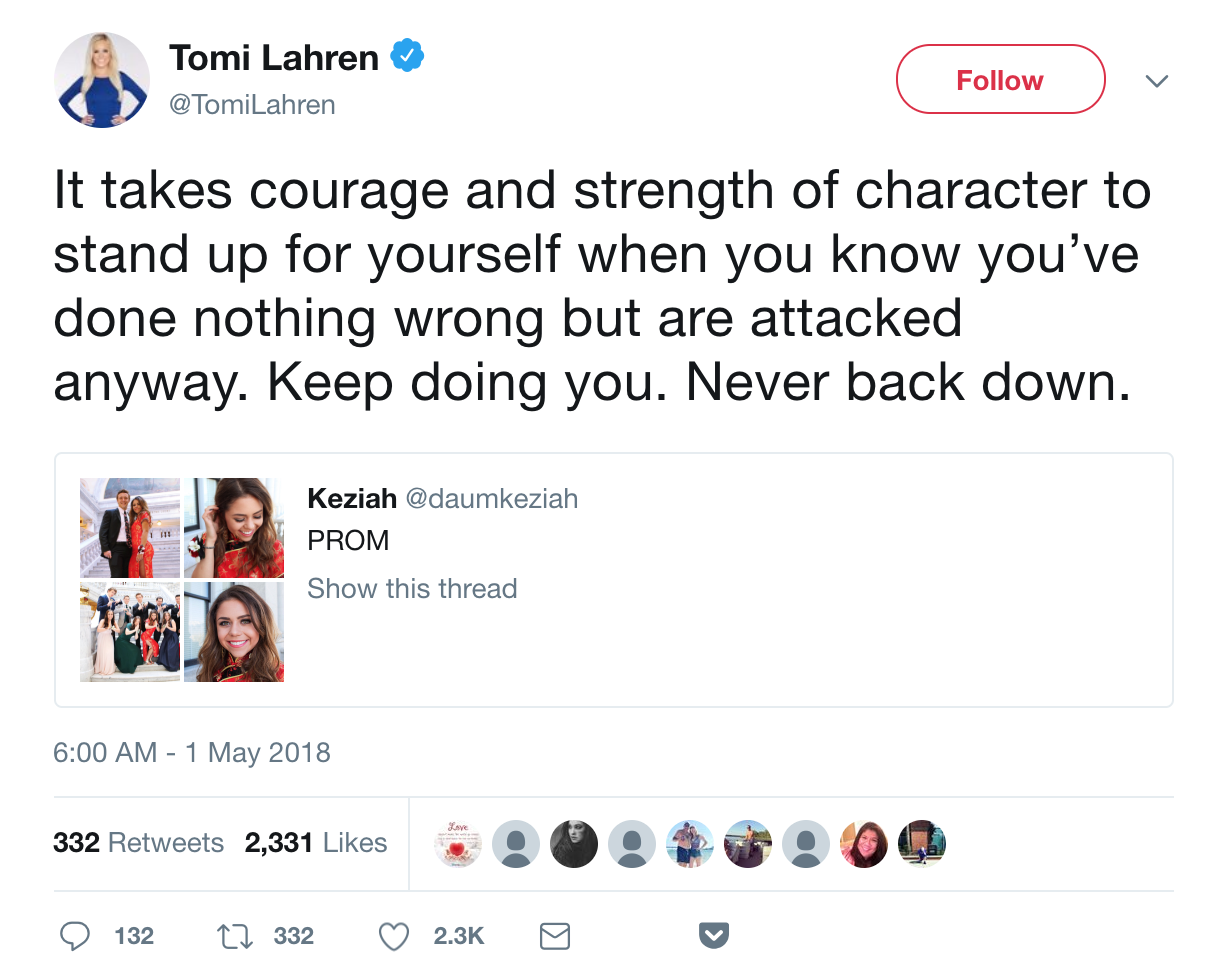 Lam said that after Lahren and conservative commentator Ben Shapiro tweeted in support of Daum, he and his family started receiving threats. Lam said he has been targeted with racial slurs and that he is now "terrified to walk out of his own house."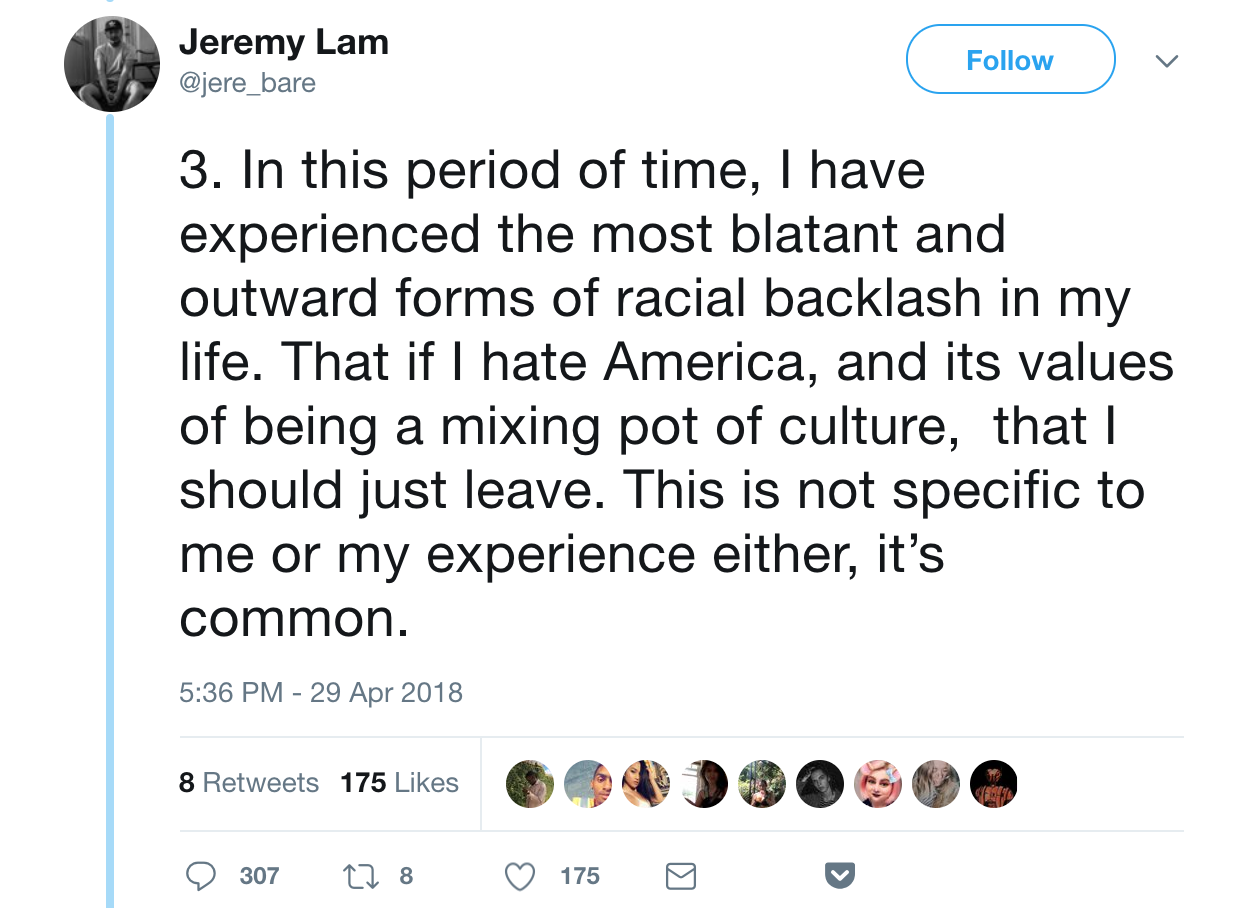 "I never imagined a simple rite of passage such as a prom would cause a discussion reaching many parts of the world," Daum said. "Perhaps it is an important discussion we need to have."
She said she was worried that she had caused offense, but that her intent was never to anger anyone.
"I simply found a beautiful, modest gown and chose to wear it," she said.
UPDATE
This post was updated with an interview with Lam.