This is Kumiko Sano, a 71-year-old from Ehime prefecture in Japan.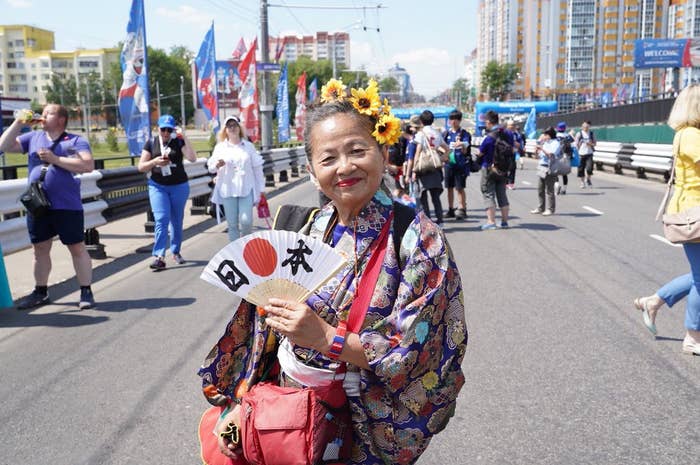 Sano attended her first World Cup match on Tuesday, to which she wore her lucky kimono to watch Japan play Colombia.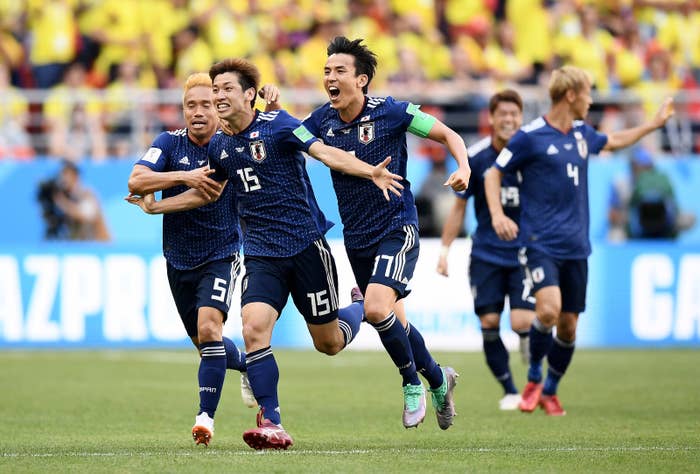 As she was leaving after Japan's surprise 2–1 victory, Sano saw a Colombian fan practicing how to say "omedeto" — "congratulations" in Japanese — outside the stadium.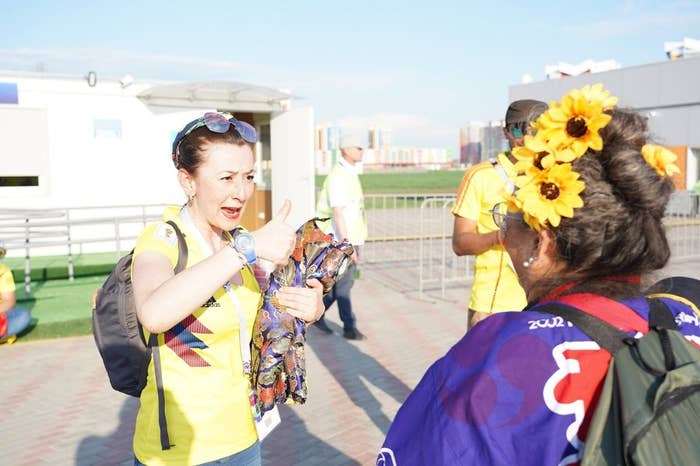 She was so touched that she decided to give her lucky kimono to the Colombian fan.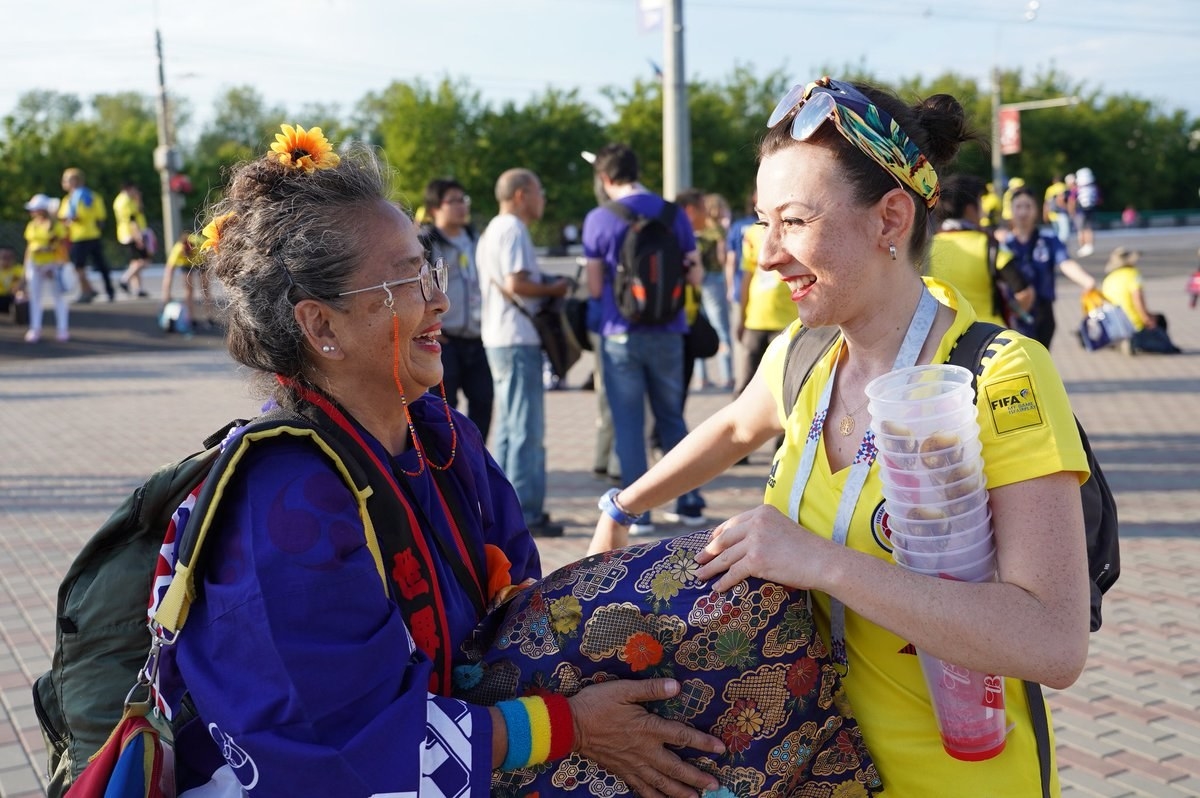 And they took this adorable photo together.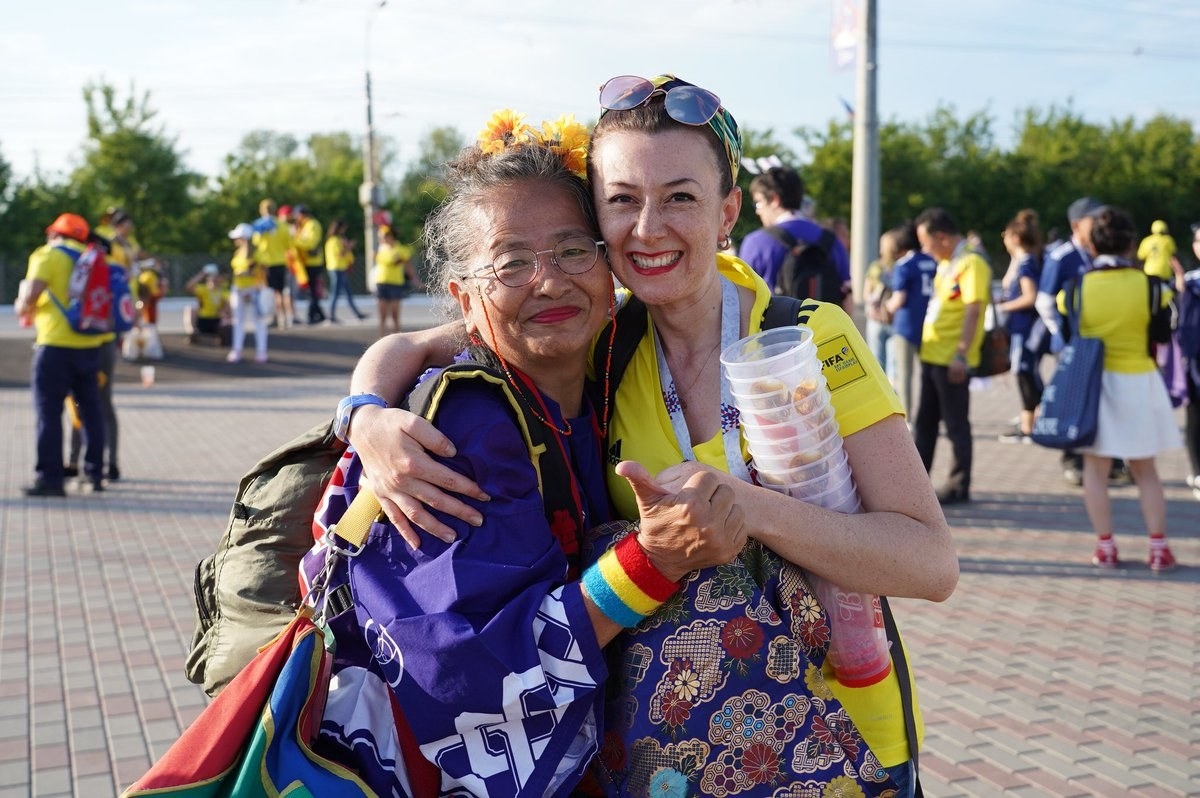 The photographer who took the photos, Kazuki Okamoto, told BuzzFeed News that he and Sano were traveling in the same tour group.
Okamoto said that the tour group they are on is one in which adult volunteers take middle schoolers from tsunami disaster areas to soccer World Cup matches.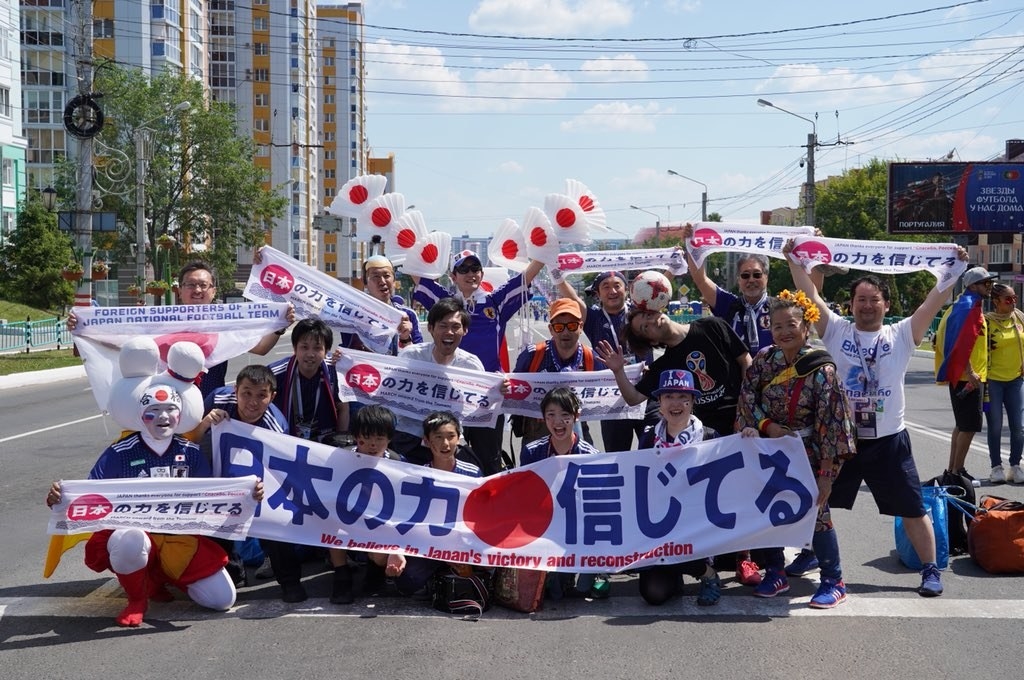 The story made people super emotional.
They thought it was the cutest thing.
It goes to show the power soccer has in bringing people together.
❤️❤️❤️