A video involving a Kiwi man drunkenly trying to get himself arrested on New Zealand reality TV show Police Ten 7 has gone viral this week on social media.
The video — which takes place in Hamilton, New Zealand — starts with the man yelling "What do you reckon? Shall I pull a bag of meth out?" after he spots a police officer on the street.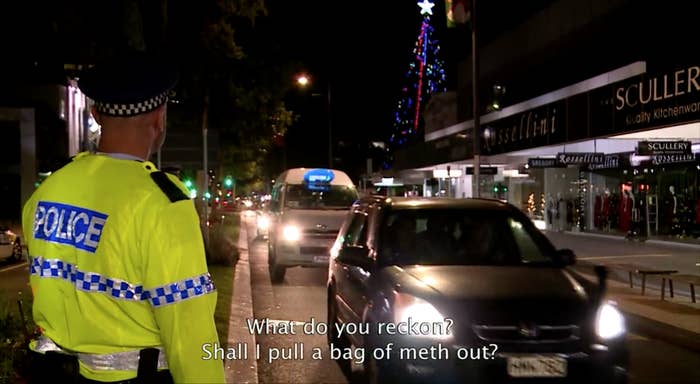 He then runs up to to the camera, saying he doesn't have any meth on him but asking the police officers if they would put him on TV if he pulled out a bag of sugar.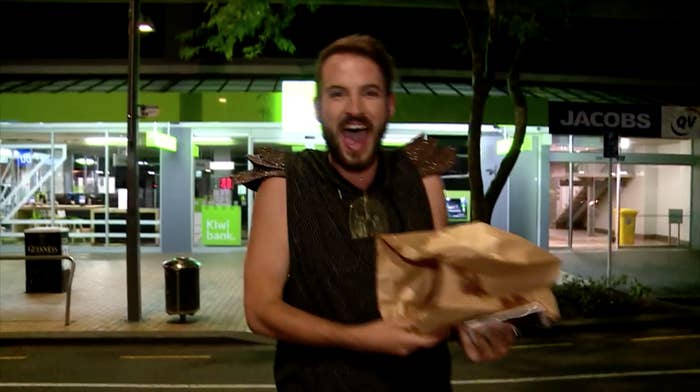 "Hiiiiiii."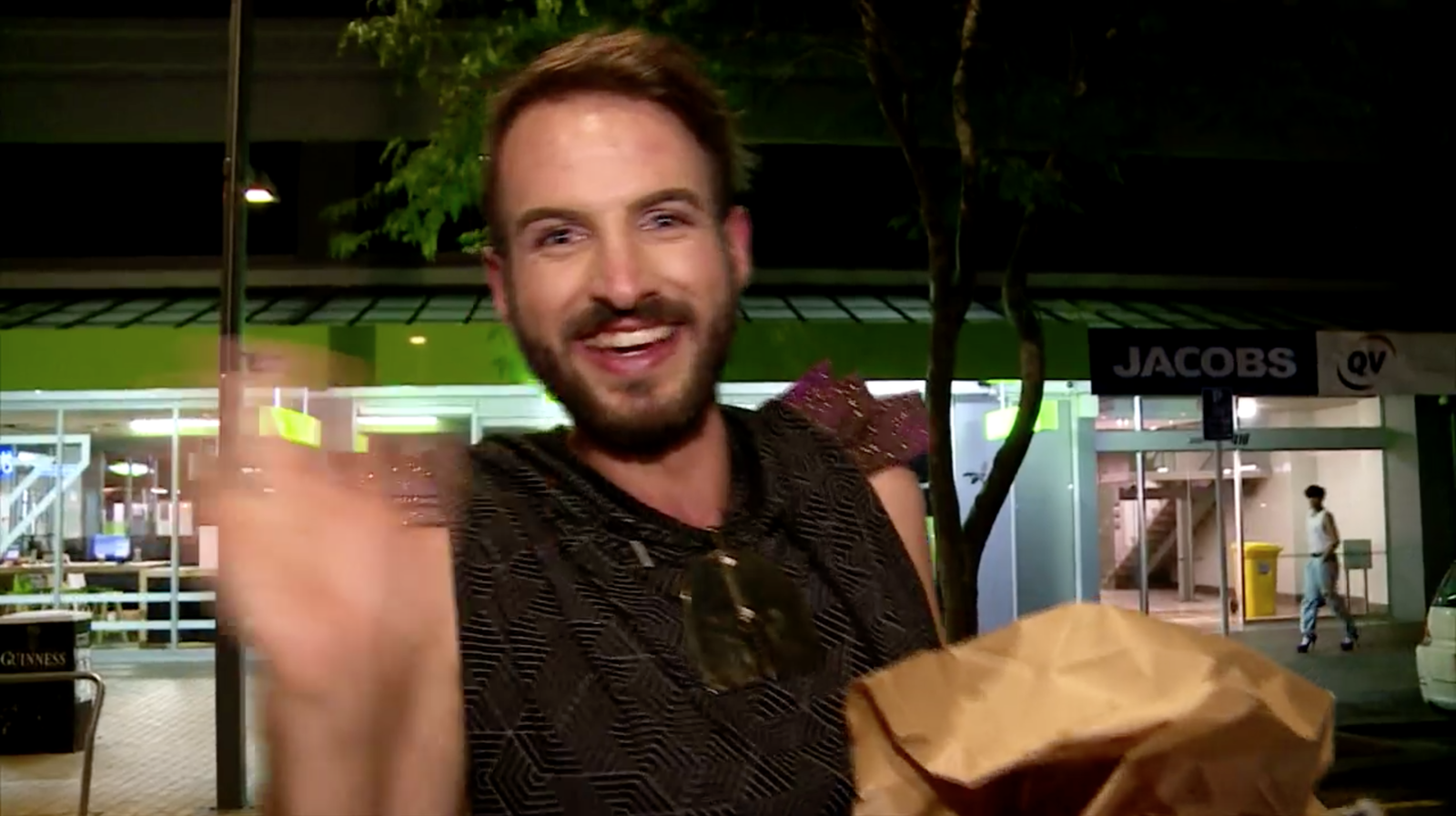 "Can you arrest me?" he asks, and the officer responds with "No, I can't."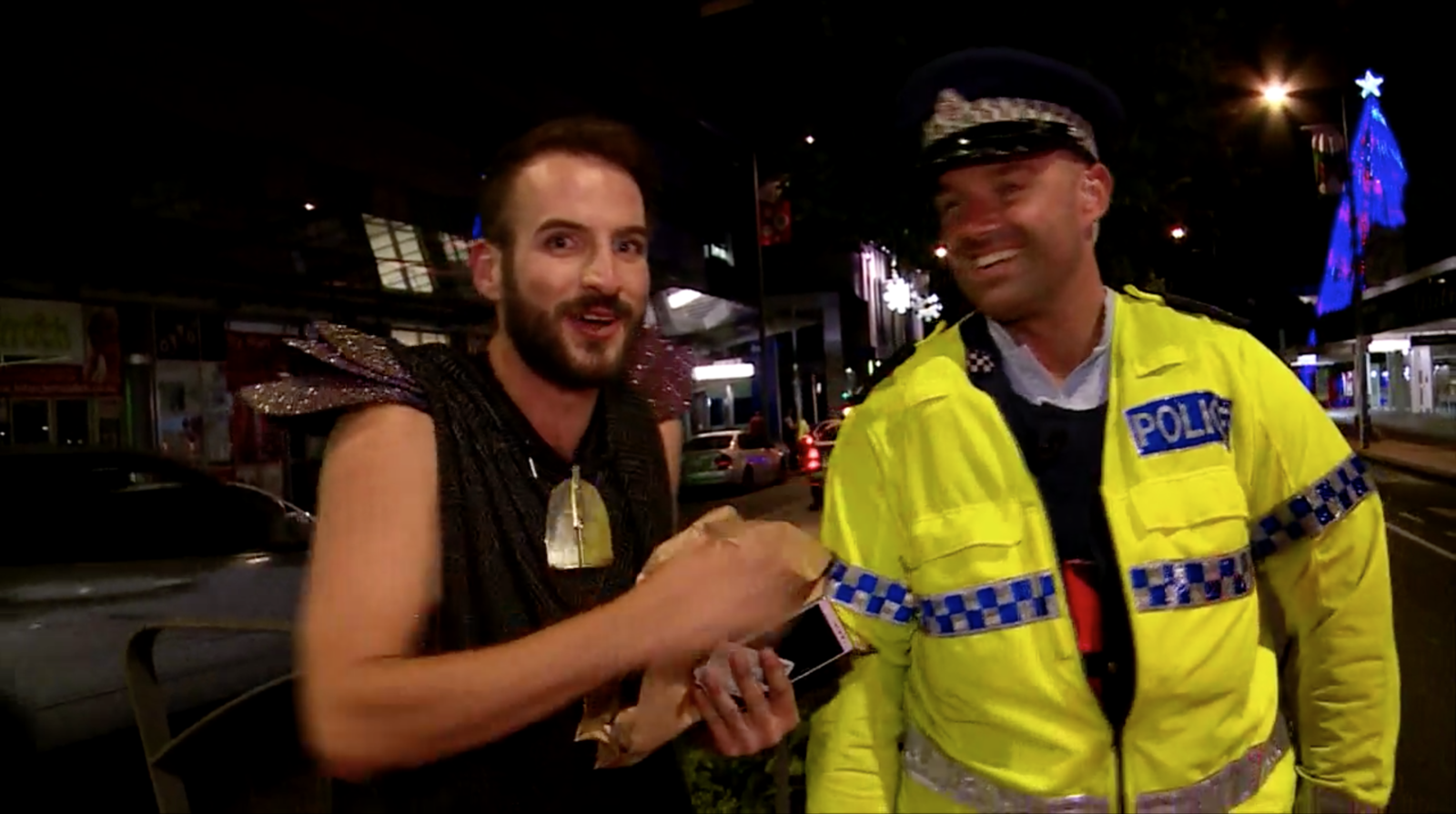 "Police in New Zealand are comfortable with the homosexual population. That's good, that's good," he says.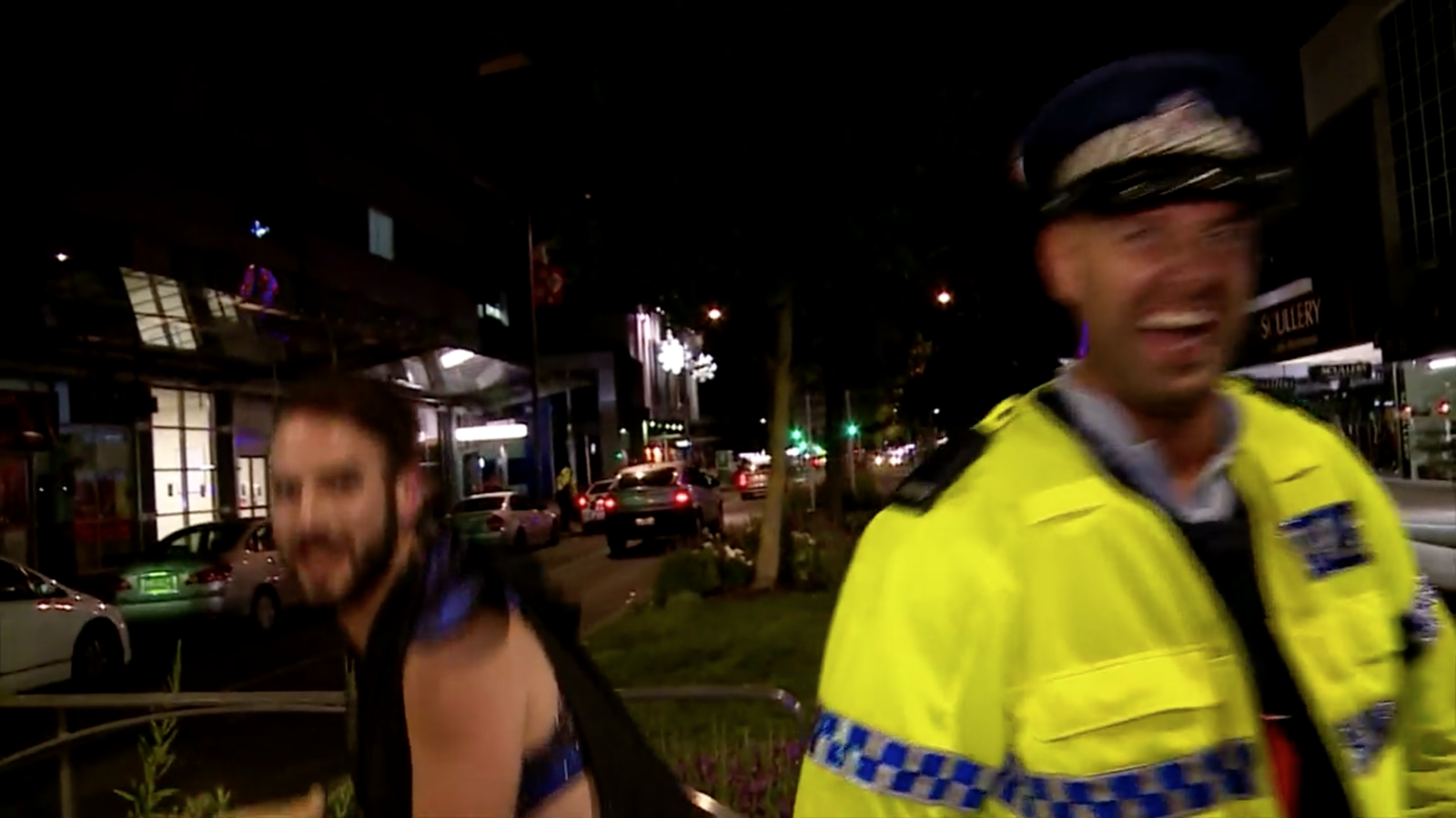 "If you put me on the TV, I will honestly give you a gobbie," he says.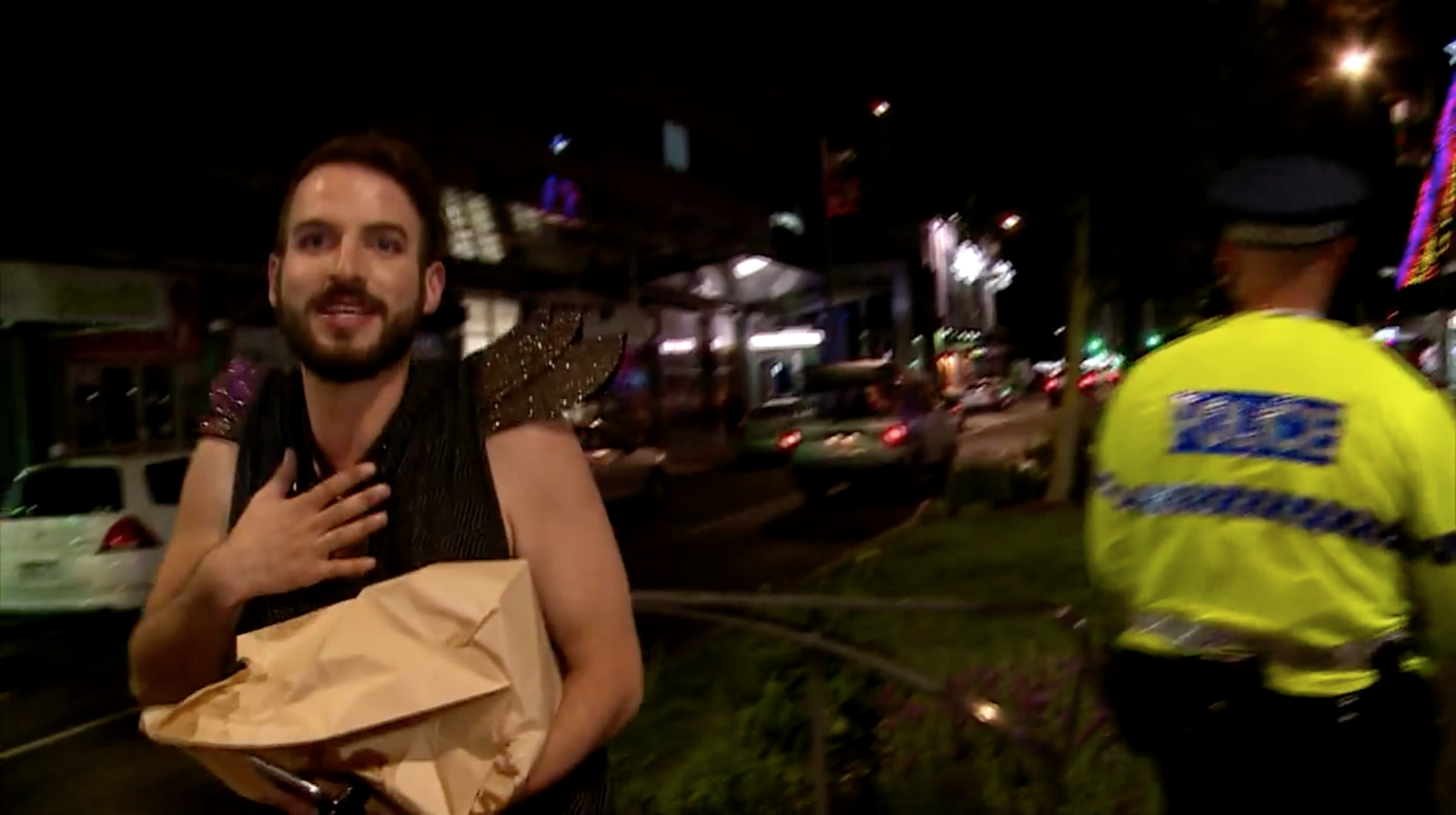 And then he ran off into the night.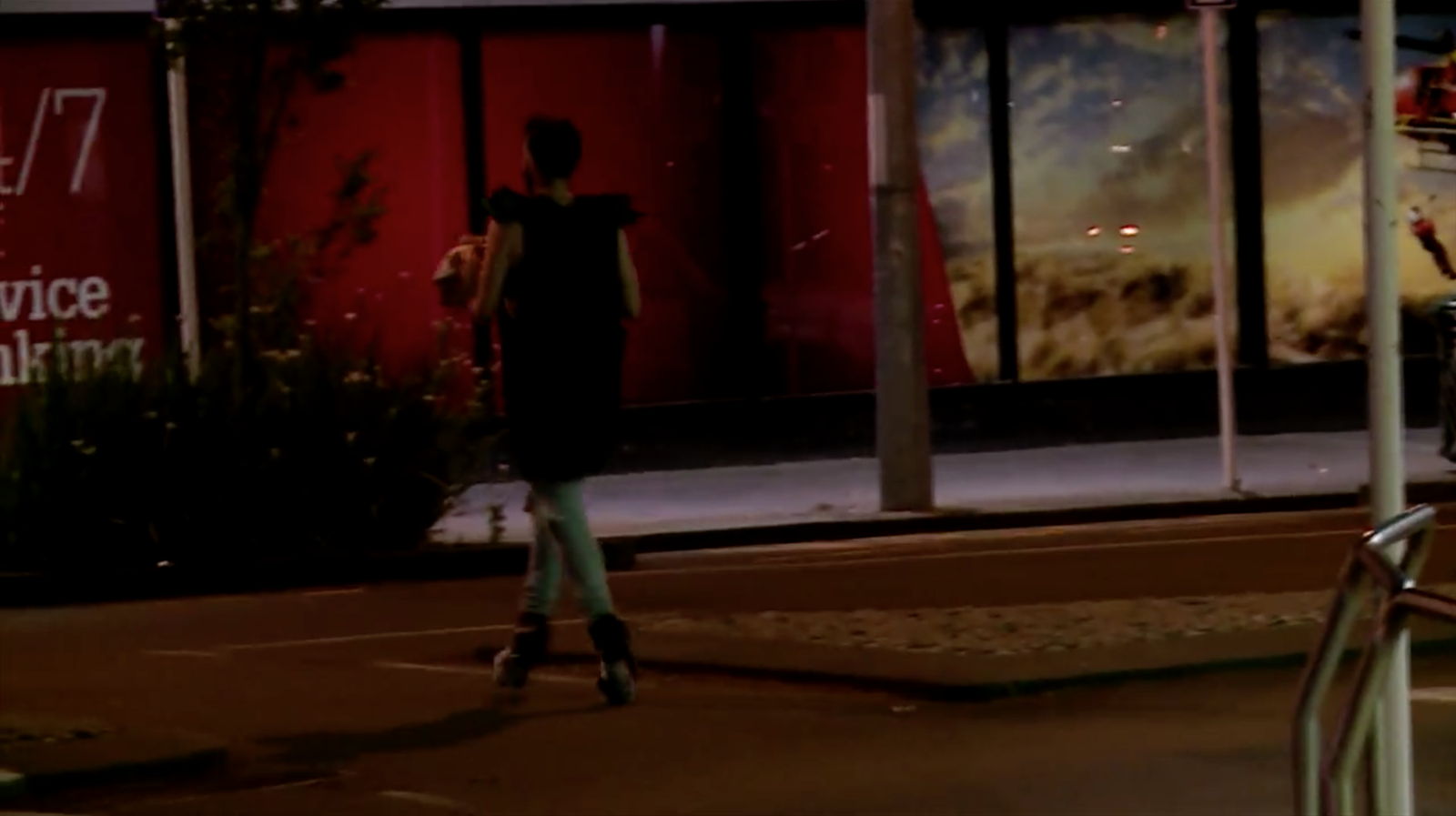 The video then ends with the police officer saying, "I think they're from Auckland."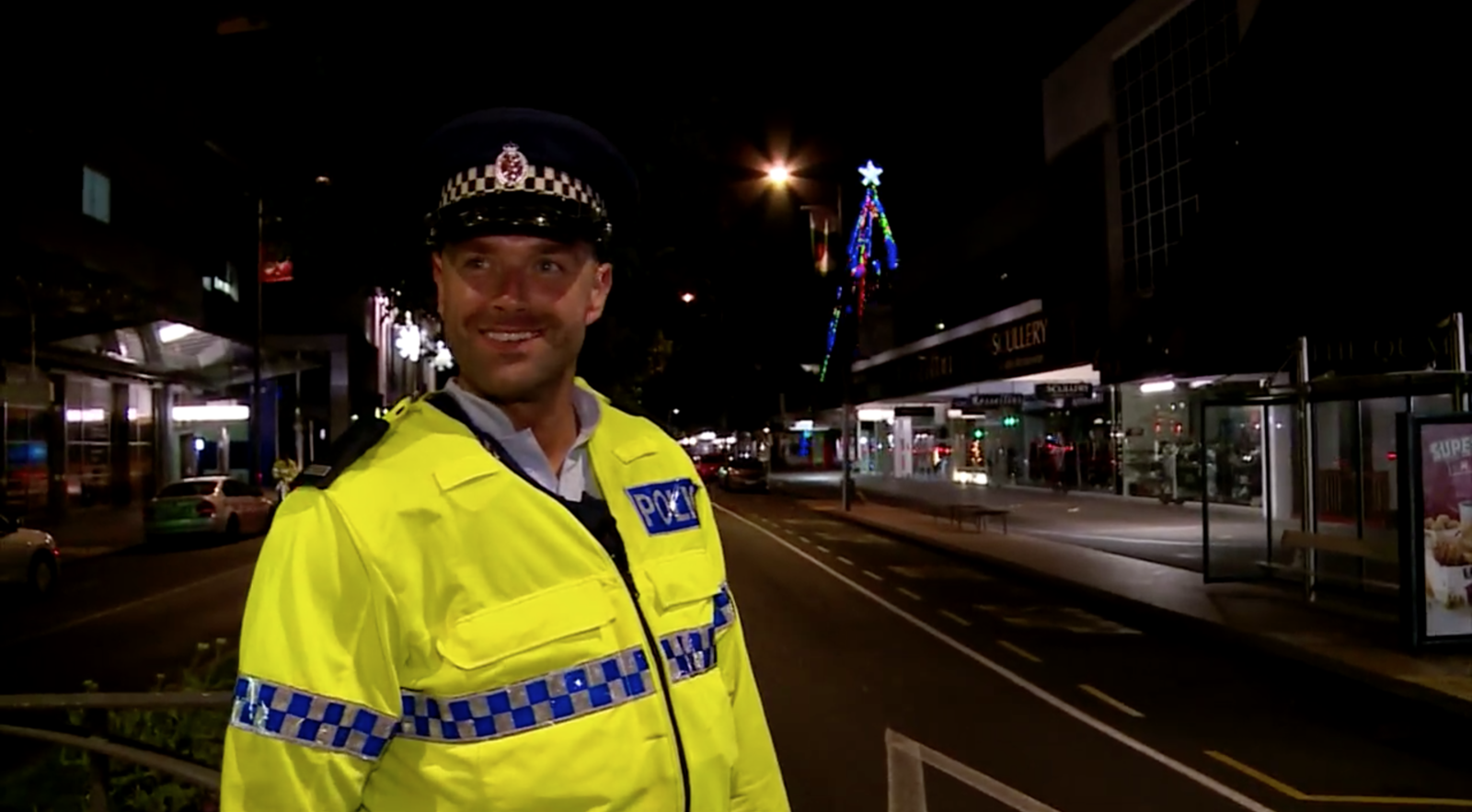 After it was posted earlier this week, the clip has since been watched more than 700,000 times and shared more than 5,000 times.
The New Zealand Herald spoke to the man, who was identified as Daniel McIvor.
McIvor said that he "barely remembered that night" but had decided to approach the cops after he "heard the famous police 10/7 voice introducing the segment."
He said that he was glad that the cop and the group of people around could tell it was a joke, adding that "everyone had a good laugh at the gags."
He also said that the compliments have been "overwhelming and so lovely" and has given him a lot of confidence.
People loved the video and thought McIver was a legend.

They also thought the police officer in the video had a great sense of humour.

The video was then shared to Twitter, where Kiwis couldn't get over how much they loved their country.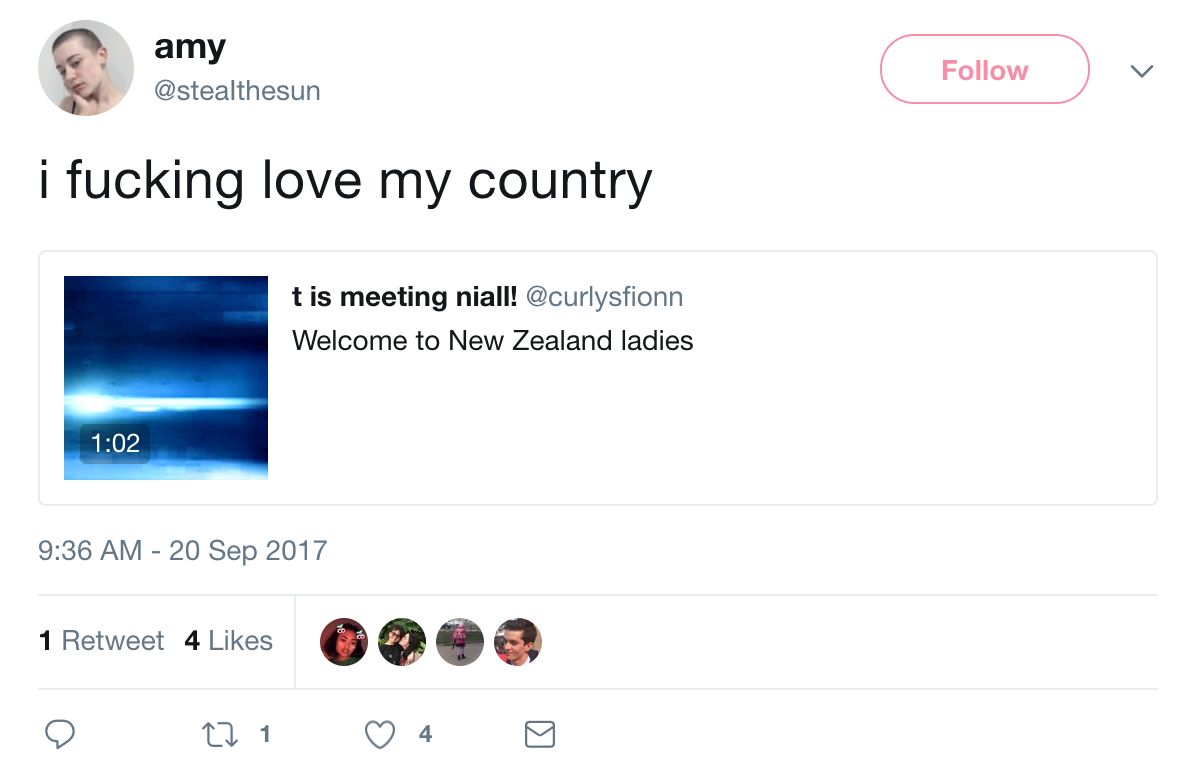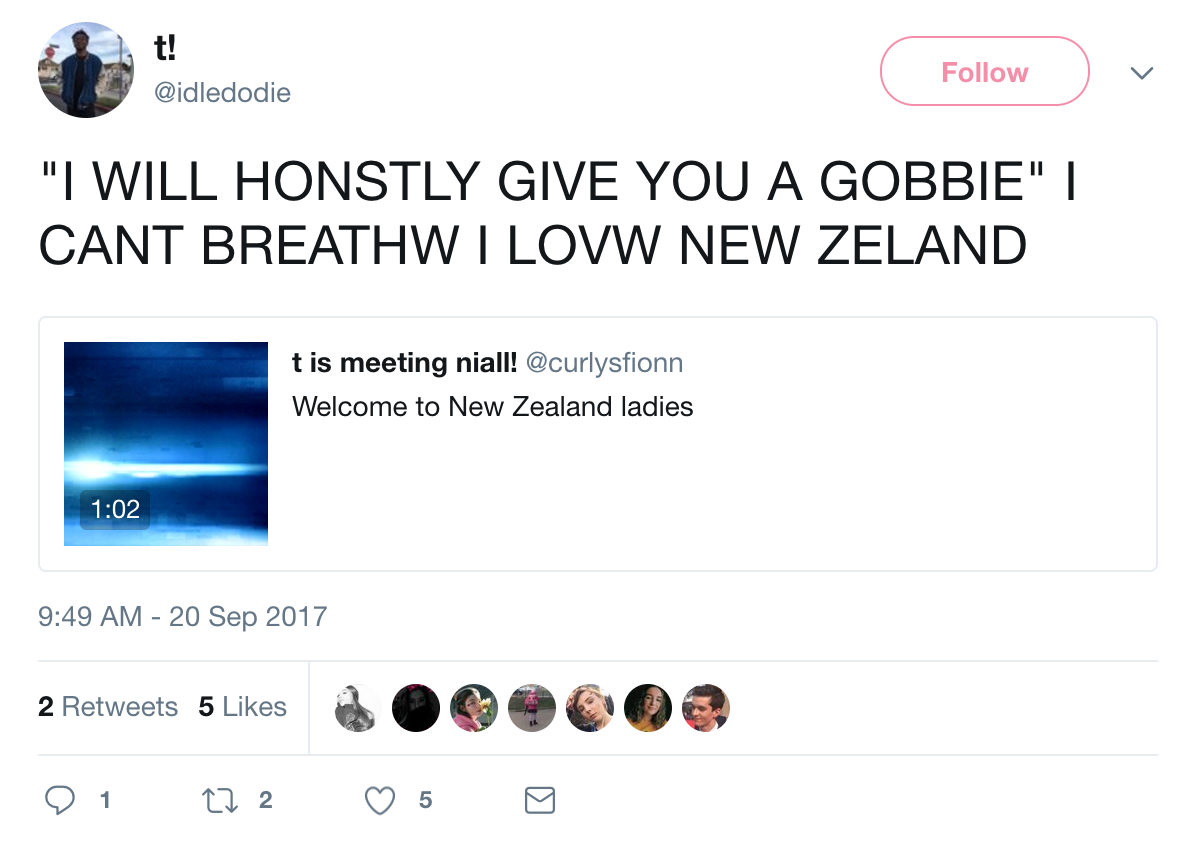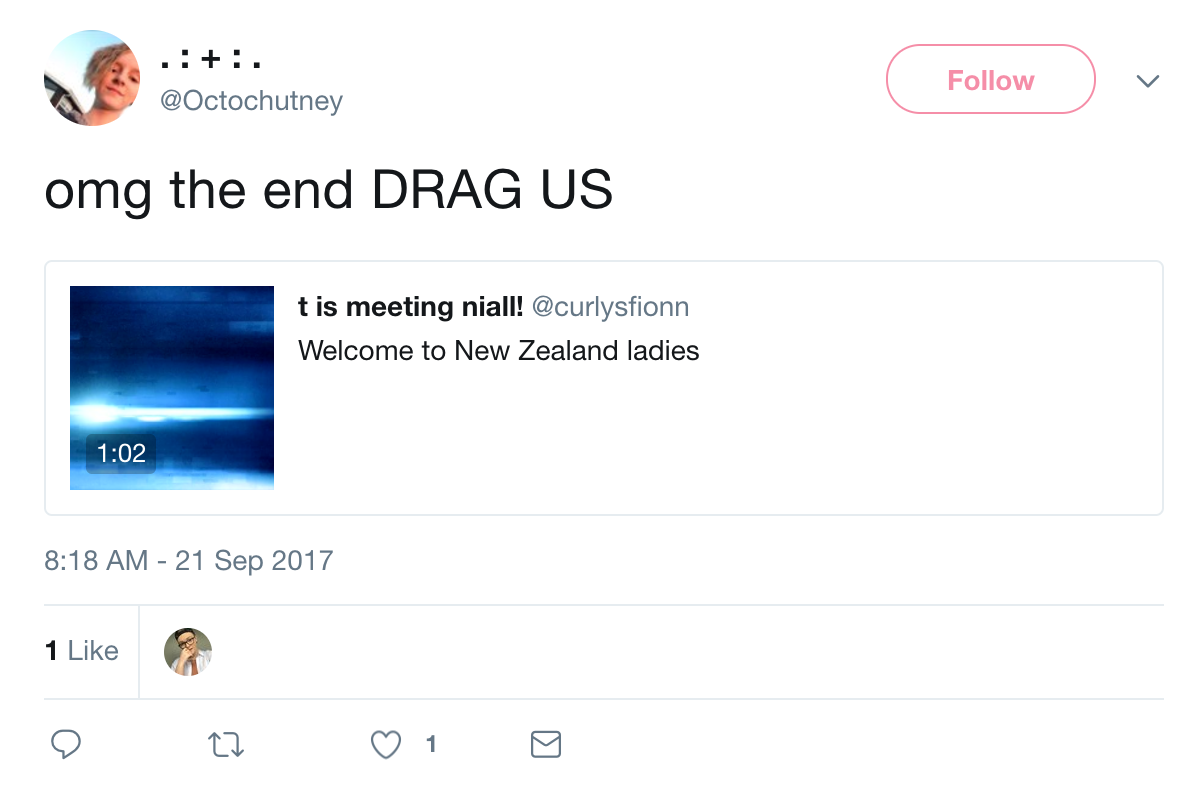 BuzzFeed News has reached out to McIver for comment.