Yesterday, Ivanka Trump posted a video of her daughter – and Donald Trump's granddaughter – Arabella Kushner singing a song she learned for Lunar New Year on her Instagram account.
Arabella is currently learning Chinese and had previously captured the hearts of people in China after a video of her reciting poems in Mandarin for Chinese New Year last year went viral following Trump's election.
This year's video was again flooded with Chinese commentors, who wished Arabella and her family a very happy Lunar New Year.


A lot of people praised her Chinese.



Most were just smitten.


Ivanka posted the video after she and Arabella made a trip to the Chinese embassy in Washington for a Lunar New Year event yesterday.
In the video, Arabella can be heard saying "thank you" in Mandarin, and Ivanka calls her daughter "her little translator."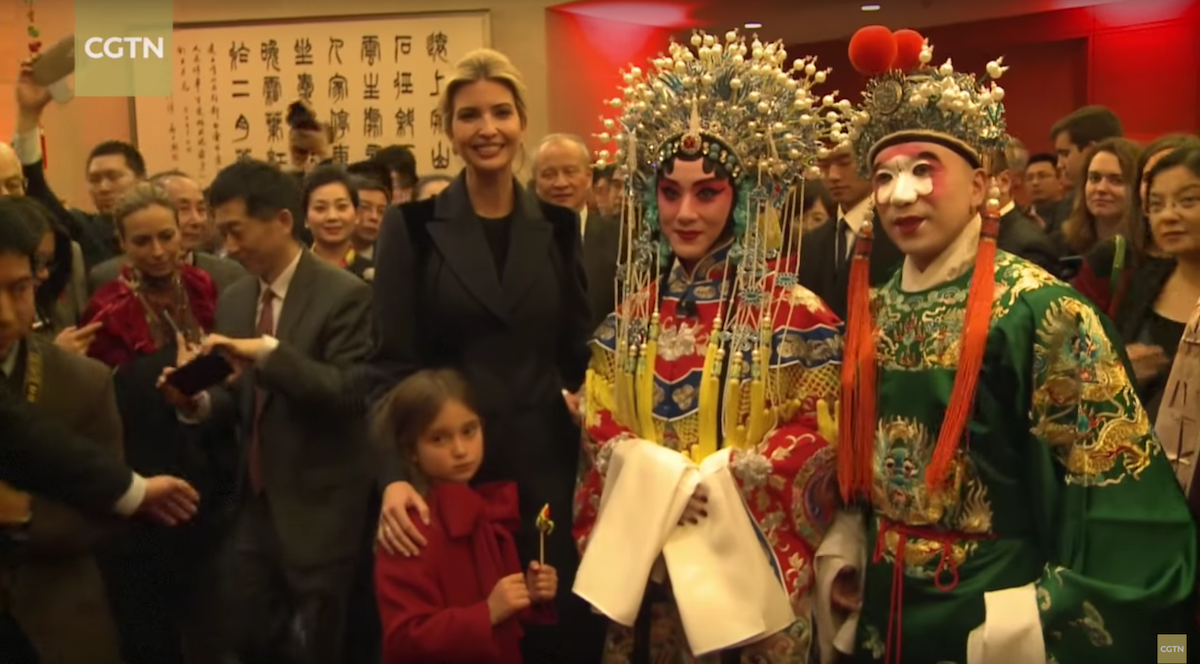 The video of the visit was widely shared on Chinese social network Weibo, where a lot of people threw shade at Trump for not making the visit himself nor issuing a Lunar New Year message.



Others also took the opportunity to take a jab at Trump's tweeting habits by referencing a widely-shared fake Trump tweet in which he wishes people a happy Lunar New Year and "ji nian da ji ba", which means "grow a bigger cock in the year of the rooster."