This is Rob and Joli Switzer. Rob is from the US, and Joli is from the Philippines.
They first met at a travelers' meetup in Cebu City, in the Philippines, in 2010 and became friends. They stayed in touch online before meeting each other again three years later and starting a long-distance relationship.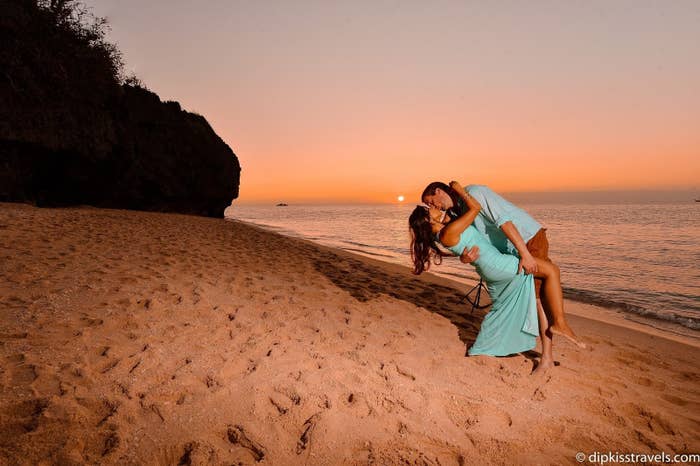 Because they were in different countries, they would find ways to meet each other in a different part of the world every few months.
And when they did, they always posed to take the same photo.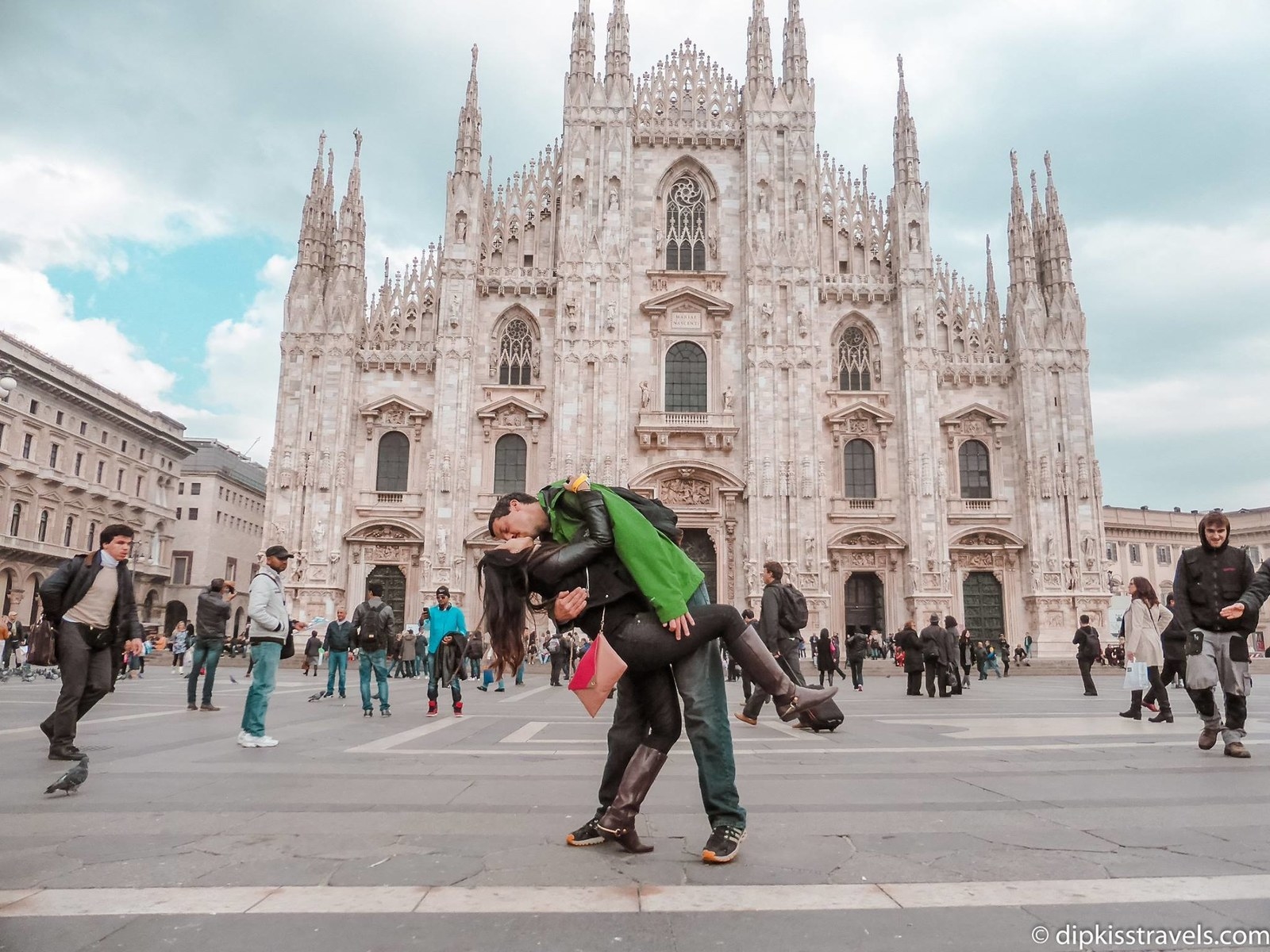 "Everyone was taking jump shots and signature travel poses, so we thought about creating our own cute romantic pose just for kicks," Rob and Joli told BuzzFeed News. "On a whim, we decided that the 'dipkiss' should be it."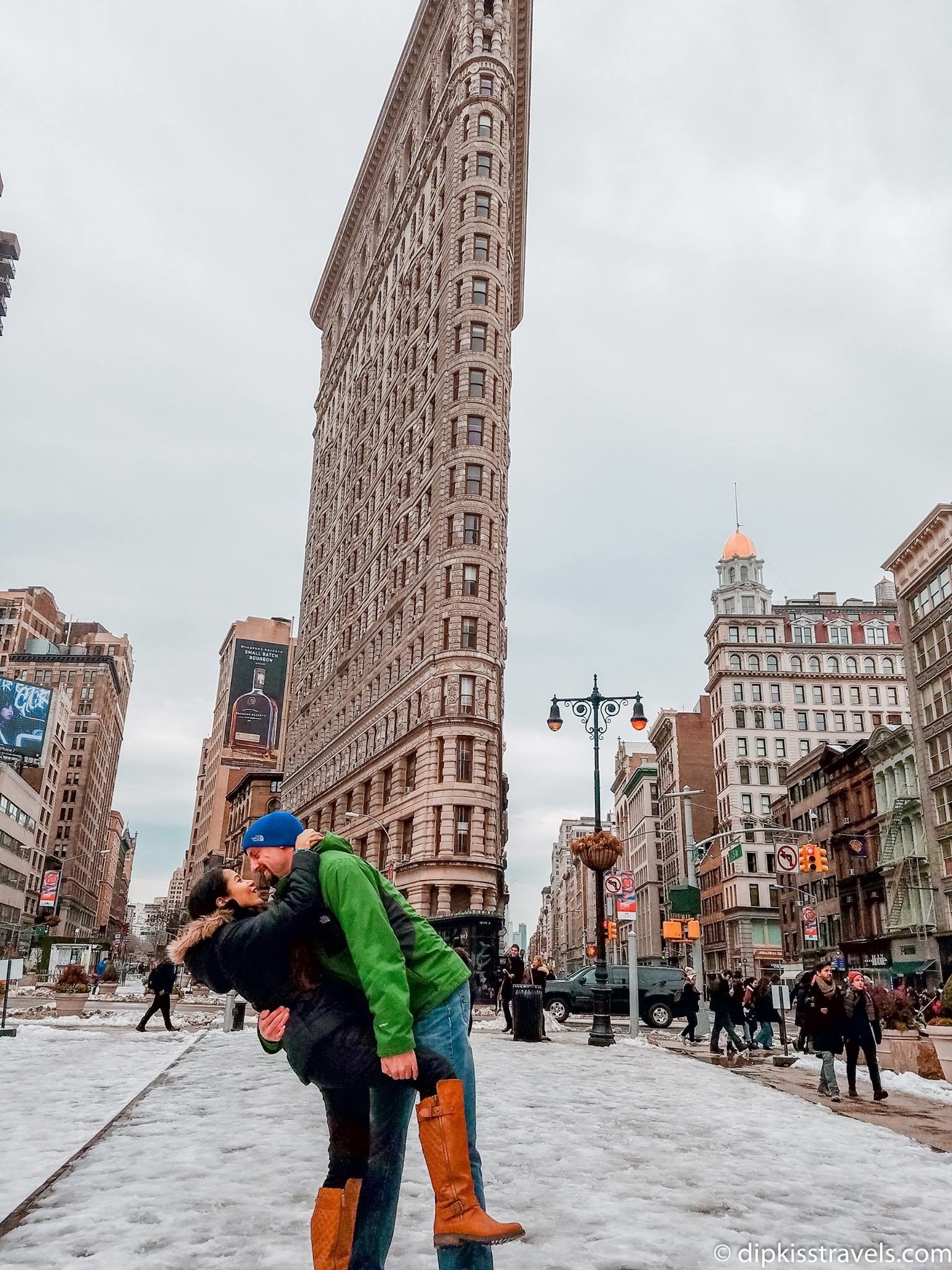 The couple had originally only shared their photos with family and friends but recently decided to post them online. Their Instagram page has since gained more than 5,000 followers.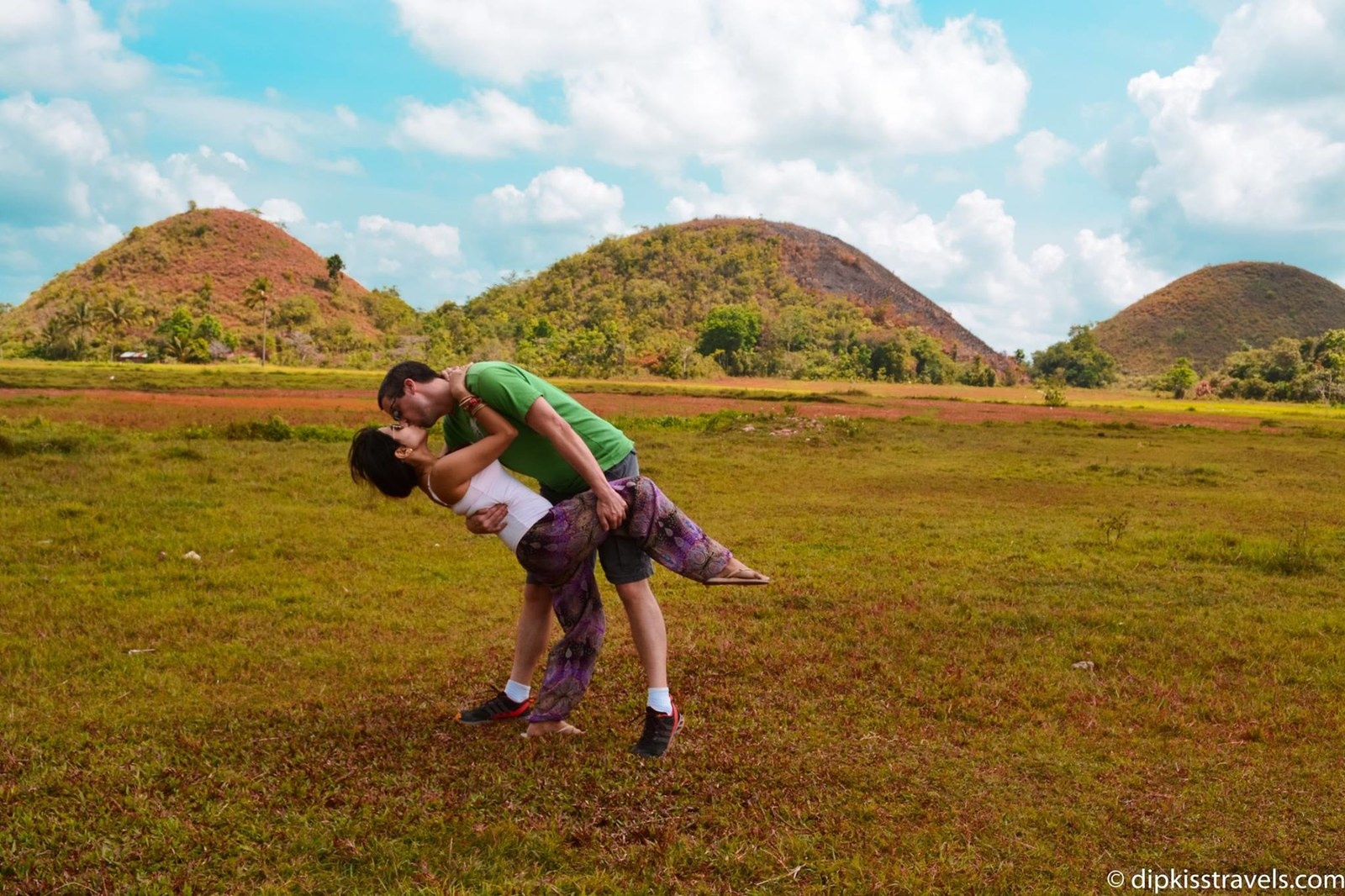 "It was one of the only ways for us to meet each other when we were apart," Rob and Joli said. "And we both loved to travel as a hobby anyway so it worked well for us."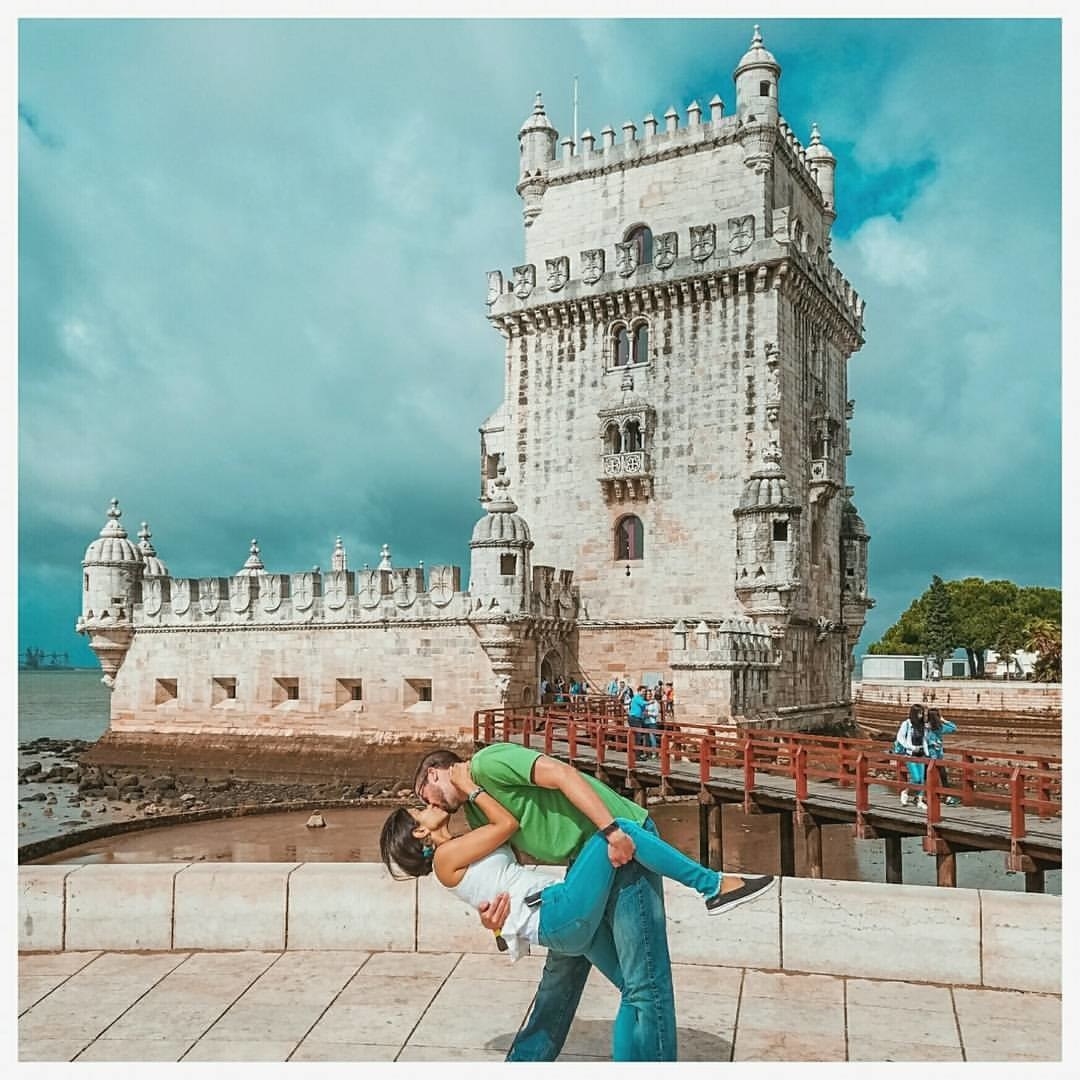 "We both had full-time jobs the whole time we dated," they said. "So we saved every bit of our money and only used our paid time off to see each other."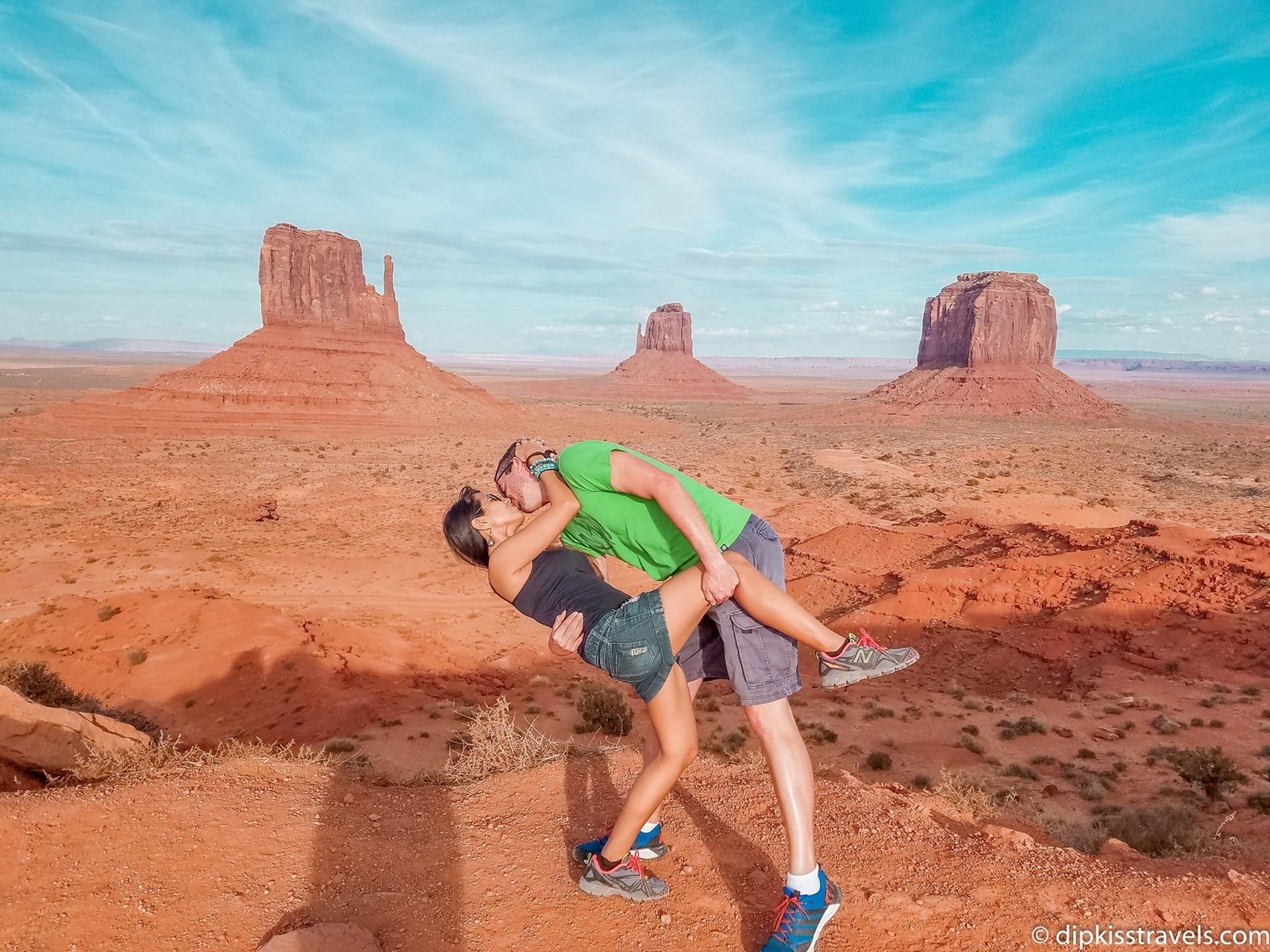 After two years living in different countries and another year in different US states, Rob proposed to Joli in Moscow.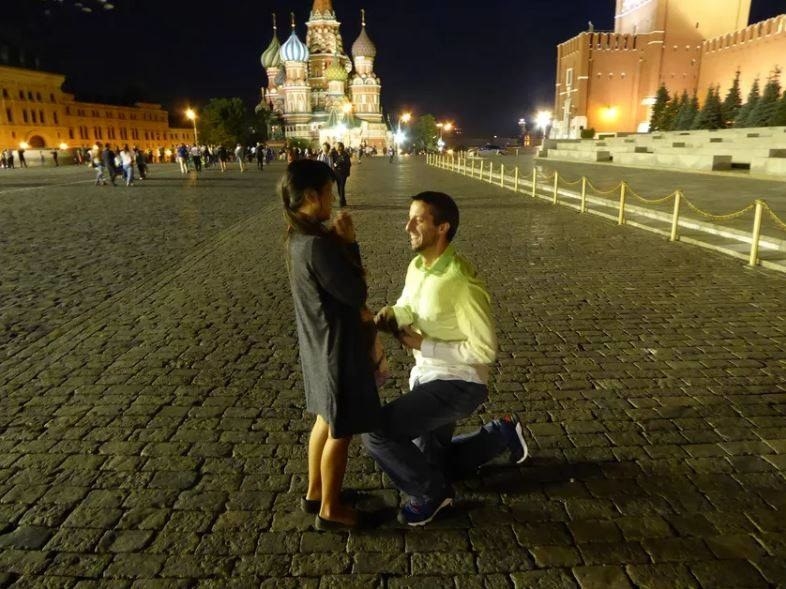 And they were married in June this year.
The couple said that they were shocked at how much attention their story has gotten but were especially inspired by other people sharing the stories of their own long-distance romances.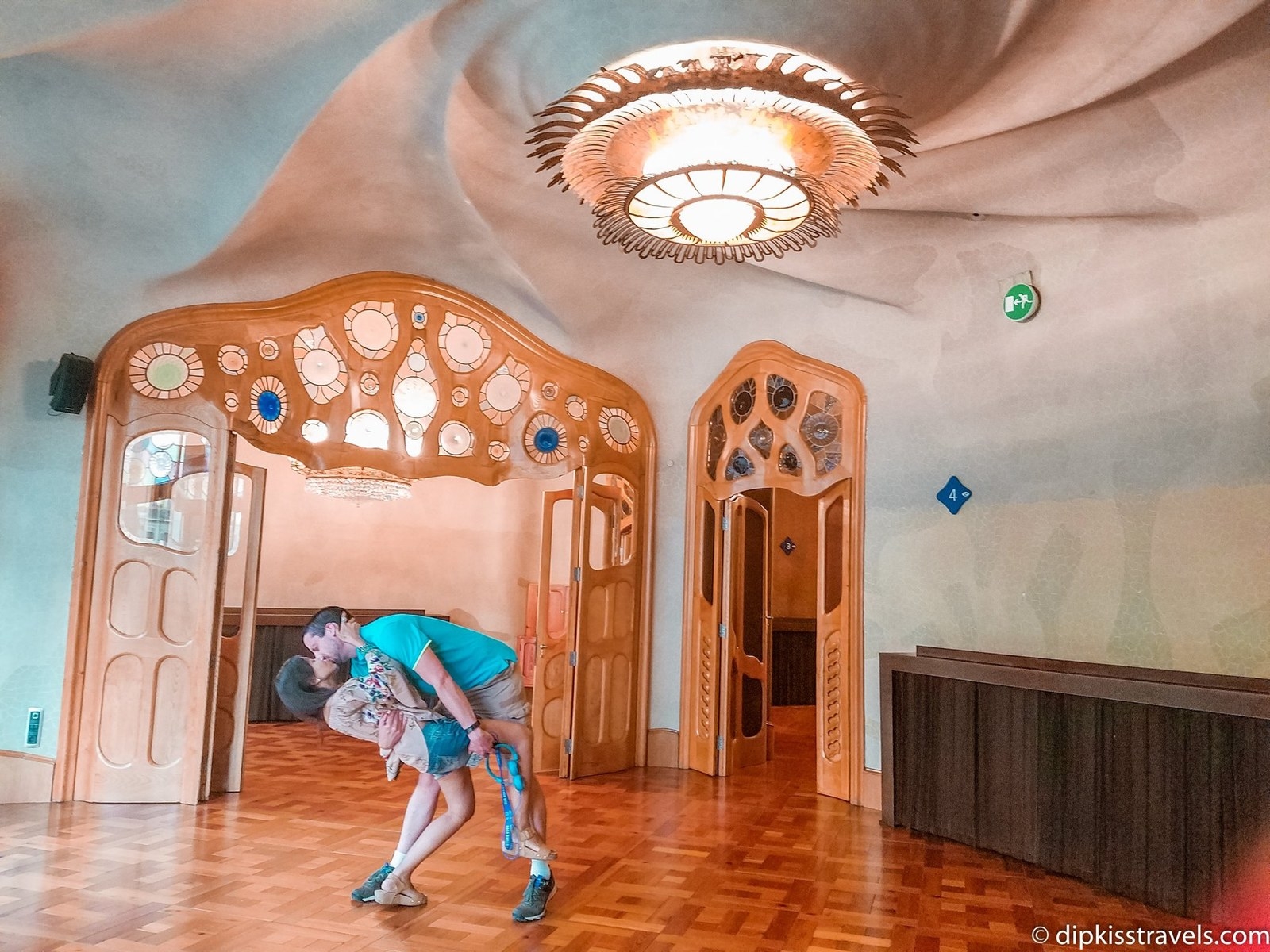 "We just love seeing couples who beat the odds and prove that stories like these are possible," they said.