People Think The Latest Chinese Wedding Trend Involving Flying Veils Is Extremely Extra
"This looks like some dementor shit but wow I want one."
The wedding veil, strung up on two runners, travels down the aisle along two rails on the ceiling, before dropping onto the bride.
It's mesmerizing to watch.
A video compilation was first shared on an influential meme page on Chinese social media network Weibo in January.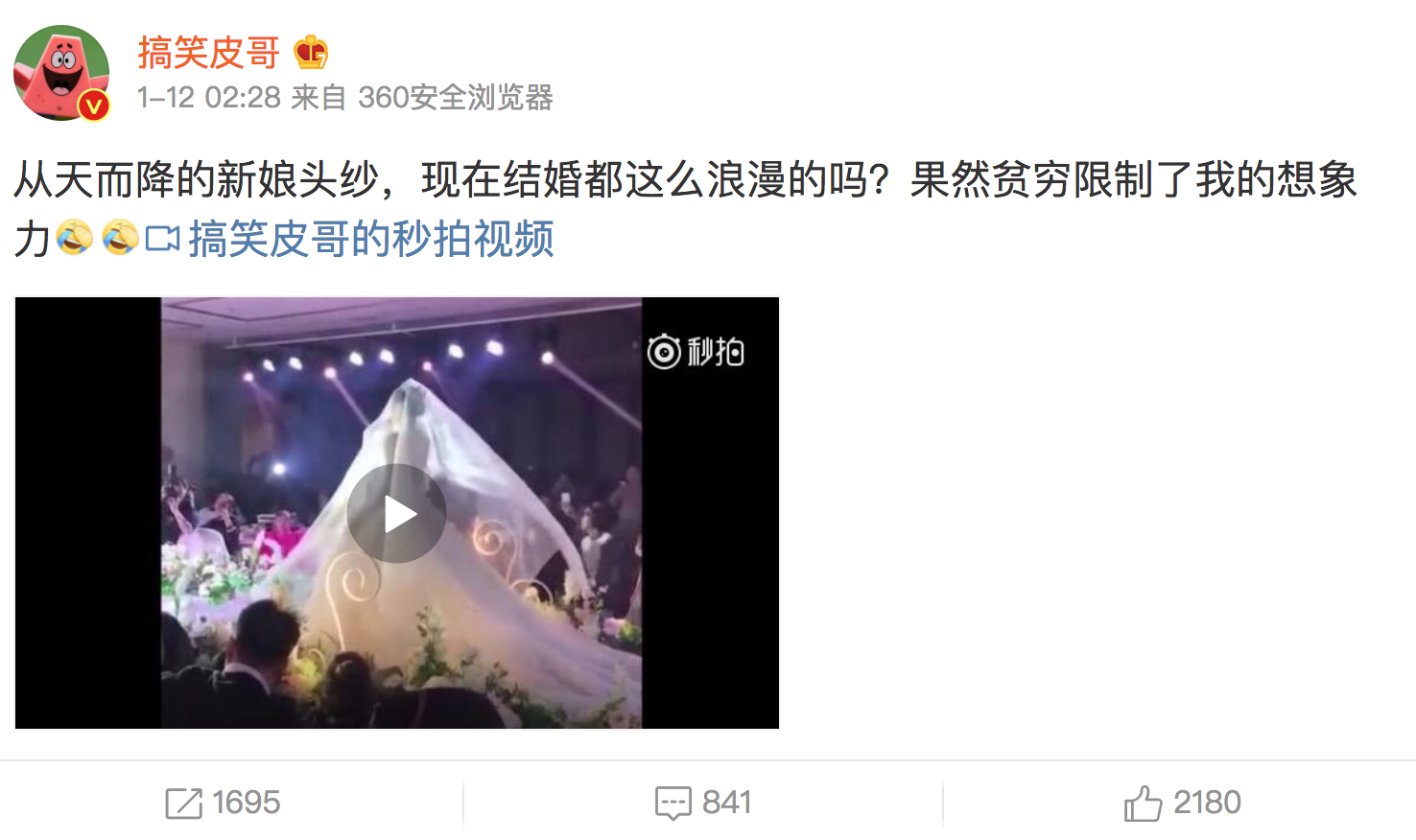 People thought it was really beautiful. "I've watched this video several times now, and I still think it's really pretty," this user wrote.

This week, it was reposted by Shanghaiist on Facebook, where the video went viral and gained more than 3.6 million views and more than 35,000 shares.