Pixar released a new trailer for The Good Dinosaur, and it's even more ethereal than we expected.
The movie centers around a simple premise: What if the asteroid that killed all of the dinosaurs missed Earth?
The settings look magnificently realistic, from leaves gently swaying in a peaceful rainfall...
...to the magic of a field of fireflies.
In stark contrast to the realism of the surroundings, the characters are quite cartoonish, rotund and easily filled in a coloring book, but still earnestly appealing to our inner kid.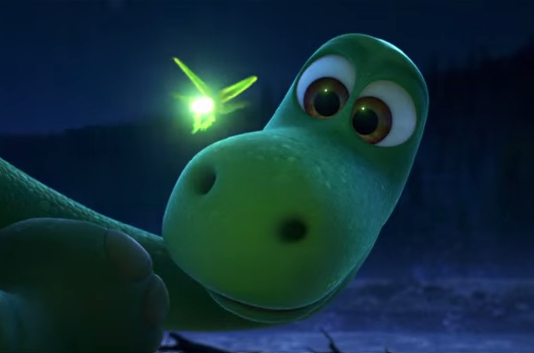 Arlo, the titular apatosaurus (above), will be voiced by The Night Shift's Raymond Ochoa. Frances McDormand — who was part of the original cast — and Jeffrey Wright will voice Arlo's parents.
Marcus Scribner voices Buck, Arlo's only sibling. New cast members include Steve Zahn as a pterodactyl and AJ Buckley, Anna Paquin, and Sam Elliott as T. rexes.
Even the little human buddy, cheekily named Spot, tugs on your heart's sleeve.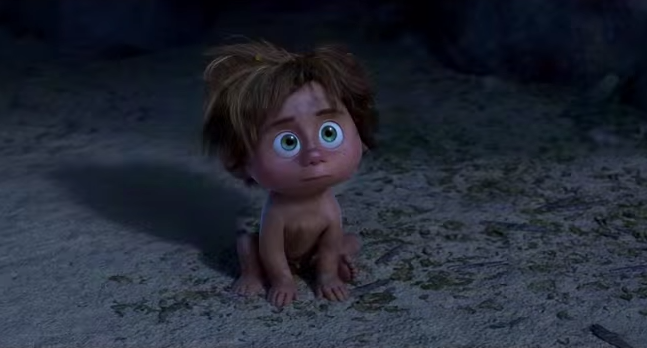 And like any good sidekick, Spot looks fiercely protective.
We'd also like to see even more of these guys, please.
The Good Dinosaur premieres on Wednesday, Nov. 25.