What's that sound? Is it your blinds gently billowing in the open window?
No, it's the soft murmurs of spiders courting. New Scientist has posted two clips of wolf spiders' love propositions — specifically, "purring" wolf spiders, or Gladicosa gulosa.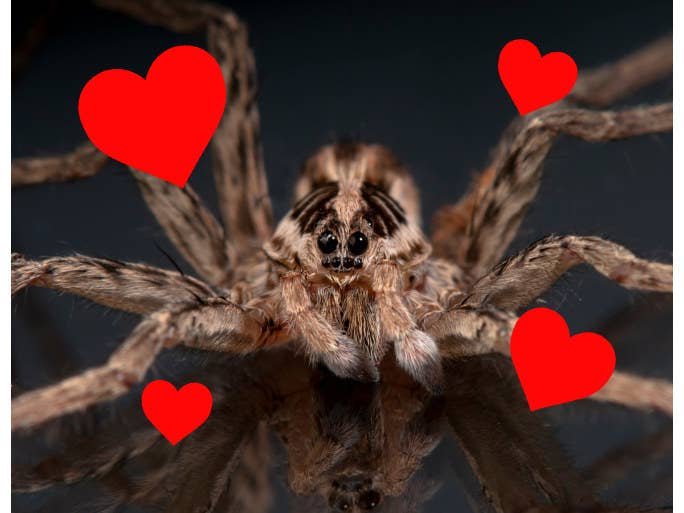 This particular species of male wolf spider, however, is an exception, using both vibrations and audible sounds.
The spider can only use acoustic communication if he is on a surface that is capable of vibrating, like a leaf, the researchers found. "On granite or wood or dirt, you get little to no vibration and almost no sound," lead author Alexander Sweger told BBC News.
And females only react if they're on a similar surface. To gather the sounds, the researchers set up a small recording studio and used female scents to instigate the males to purr.
Now to incorporate the sounds into noise machines for a gentle awakening.