In a new video from National Geographic, an expedition team found sharks in Kavachi, an active submarine volcano.
They saw this willowy guy and let out a collective cheer.
But that's not all: There was also this hammerhead...
...and silky sharks! So smooth, so silky.
Since the volcano is active, the animals are essentially in danger while in the volcano.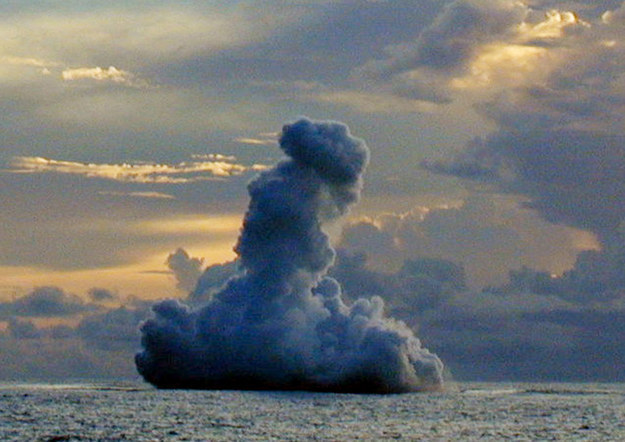 For now, they nailed it.