German users on 4chan are currently making plans to start a "meme war" that would influence the outcome of the upcoming German election.
Unlike trolls during the French election, German 4chan users don't appear to be doing much outreach to American Trump supporters. Save for a few posts, the 4chan thread is mostly in German.

And there seems to be an overall lack of knowledge about how to get their message beyond the 4chan echo chamber.
In a section called "meme jihad," users link to some YouTube videos that could help teach other people how to go viral on the internet. This one, for example, was marked as compulsory viewing.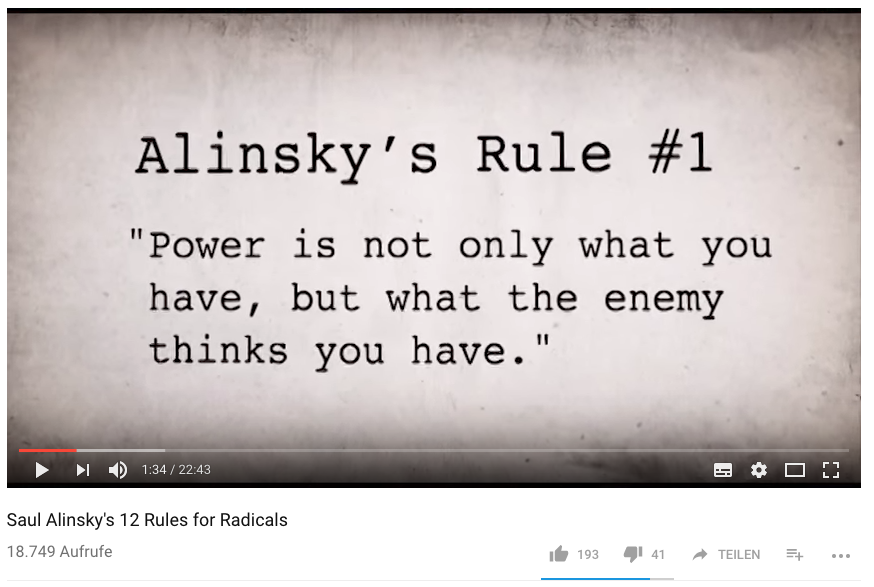 The meat of their plan is uploading far-right memes to public image galleries that they can share around on places like Reddit and Discord.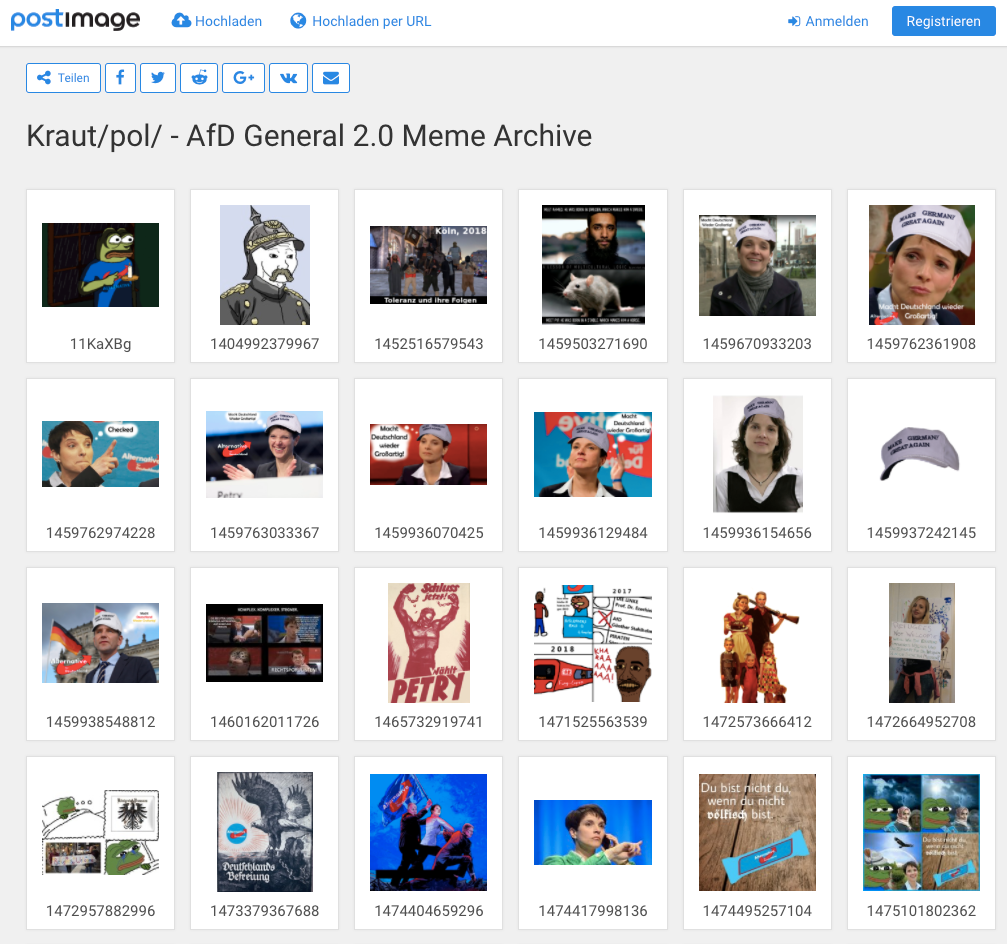 It should be noted that, at least right now, these memes don't appear to be actually going viral on mainstream German social media.
The meme archive includes crass illustrations, like one that shows Chancellor Angela Merkel and German comedian Jan Böhmermann being put in a chamber while someone pushes a button that says "gas."
Other pictures mimic election posters. One fake election poster inspired by Merkel's campaign says, "Islam and Bundeswehr [the German armed forces]. A strong team for Germany" and shows the minister of defense with a group of women wearing hijabs.
German 4chan users have also their mascot, an anime figure resembling AfD Chairwoman Frauke Petry. The 4chan thread cites a Twitter account called @AfD-Chan as being its official voice.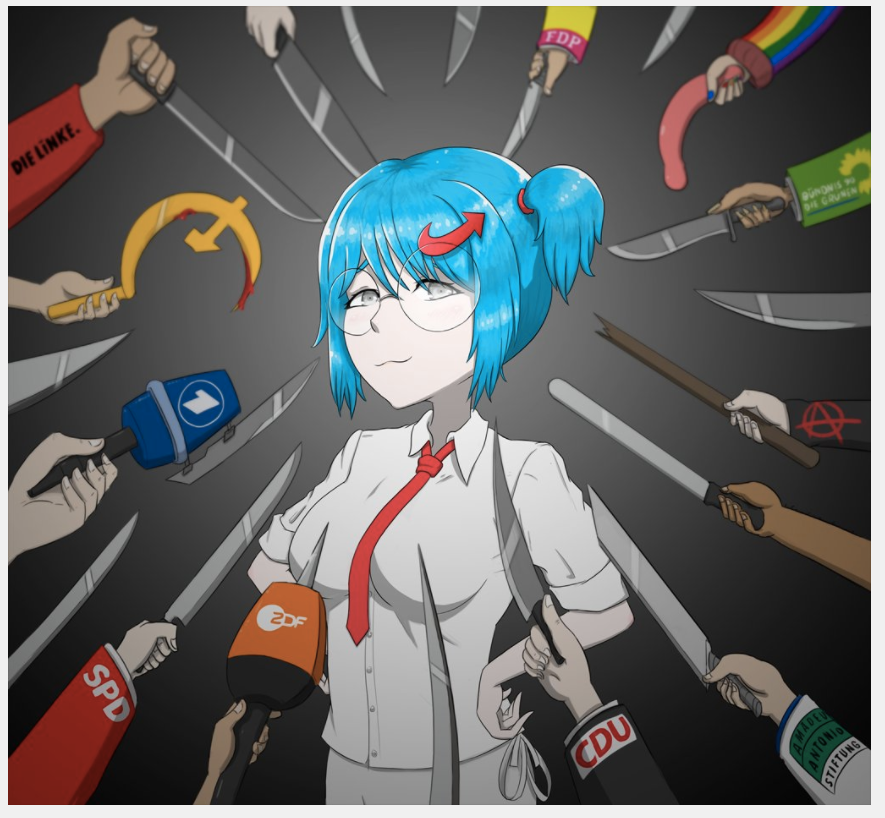 BuzzFeed News messaged the account and the person who answered said the memes are a way for supporters to help make AfD positions easily understandable for the public.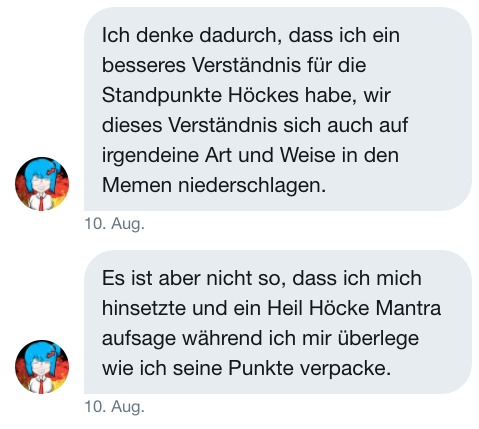 It's unclear if this sort of online campaign will crack through into the mainstream in Germany, especially this close to the election.
Before France's presidential election, French far-right trolls attempted to organize with Trump supporters, teaching English speakers how to appear French on social media, in an effort to create the illusion that Marine Le Pen's National Front was the strongest party.
They spammed comment sections of news stories, created memes with sly far-right references, spread misinformation about Emmanuel Macron, and then eventually hacked Macron in the last hours before the final vote.
So far, nothing in the initial 4chan threads about the German election indicates that they are organized enough to really make a dent. But with several weeks before the election, anything is possible.
"We don't want the same thing to happen to us that happened in France and the Netherlands," wrote one user, referring to the election defeats of far right politicians Le Pen and Geert Wilders.