Women Are Being Murdered And These People Want The Pope To Talk About It
During Pope Francis's visit to Mexico, these activists and family members hope he speaks out against "femicide" — women being killed for being women.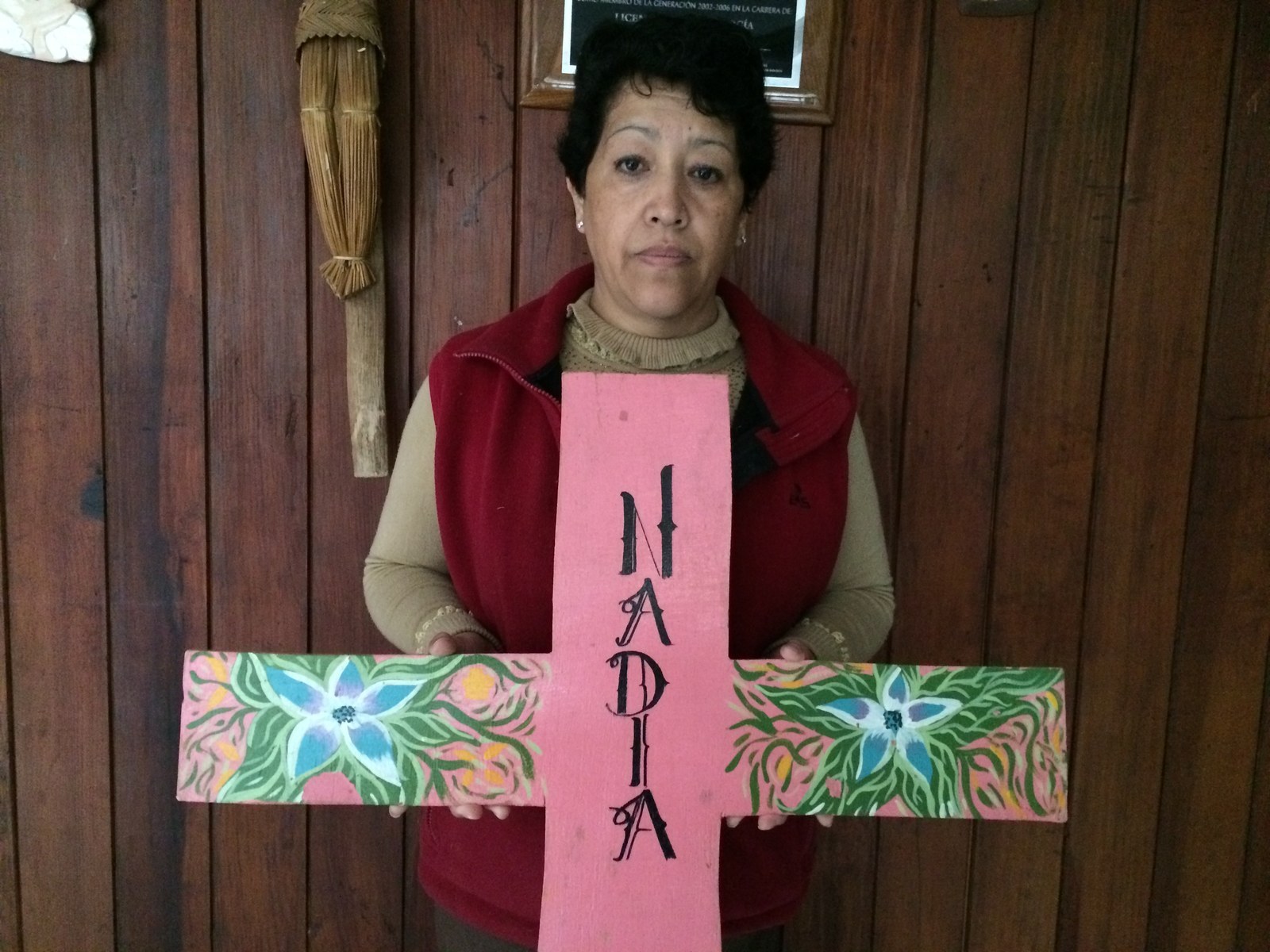 NICOLÁS ROMERO, Mexico — Two days before her husband killed her, Nadia Muciño called her mother. "Everything will be all right. I will still find the love of my life," said Muciño, sharing her plans to leave her husband after years of physical and emotional bruises.
Instead, Muciño's life would end at 23, with her two children watching as their father strangled her. It was 2004. The following year and through 2010, 922 more women would be killed in the state of Mexico, where Muciño lived. Their cases were classified as "femicides" under Mexican law — murders of women because of their gender.
As Mexico prepares for Pope Francis's visit and the visibility that will bring certain groups in the country, relatives of female murder victims are wondering if their plight will make it into his agenda. The states the pope is visiting after his arrival on Friday — Francis chose the trip's itinerary himself — have some of the highest femicide rates in the country: Chihuahua, the state of Mexico, Michoacán, and Chiapas.
"We deserve that the pope makes a statement about femicides," said María Antonia Márquez, Muciño's mother. If he doesn't, added Márquez, it will be "one more that does not listen to us, dead or alive… it's like we are second-class citizens."
Not all female murder victims fall under the classification of femicide. For a woman's murder to be considered a femicide, one of the following has to have occurred: the victim was cut off from the outside world before her death; her body showed signs of sexual abuse; or it was dumped in a public place.
Violence will definitely be high on the Pope's agenda: He will address victims of domestic and organized-crime-related violence as well as violence against children and the elderly, said Monsignor Eugenio Lira, who is the Mexican Episcopal Conference's coordinator for the papal visit. But he is unlikely to speak specifically of femicide because "other people who have suffered other forms of violence will feel excluded, like they are not taken into consideration," said Lira.
"I'm not going to Mexico like a wise man from the three kings, full of things to take, messages, ideas, solutions to problems," Pope Francis said in a video message earlier this month. "I'm going to Mexico as a pilgrim, I'm looking to the people of Mexico to give me something," he added.
Last year, the federal government issued an emergency alert over gender violence in the state of Mexico. Michoacán and Chiapas are in the process of getting their own alerts sent out, while Chihuahua is expected to request one this month, said Alejandra Negrete, head of the National Commission to Prevent and Eradicate Violence Against Women.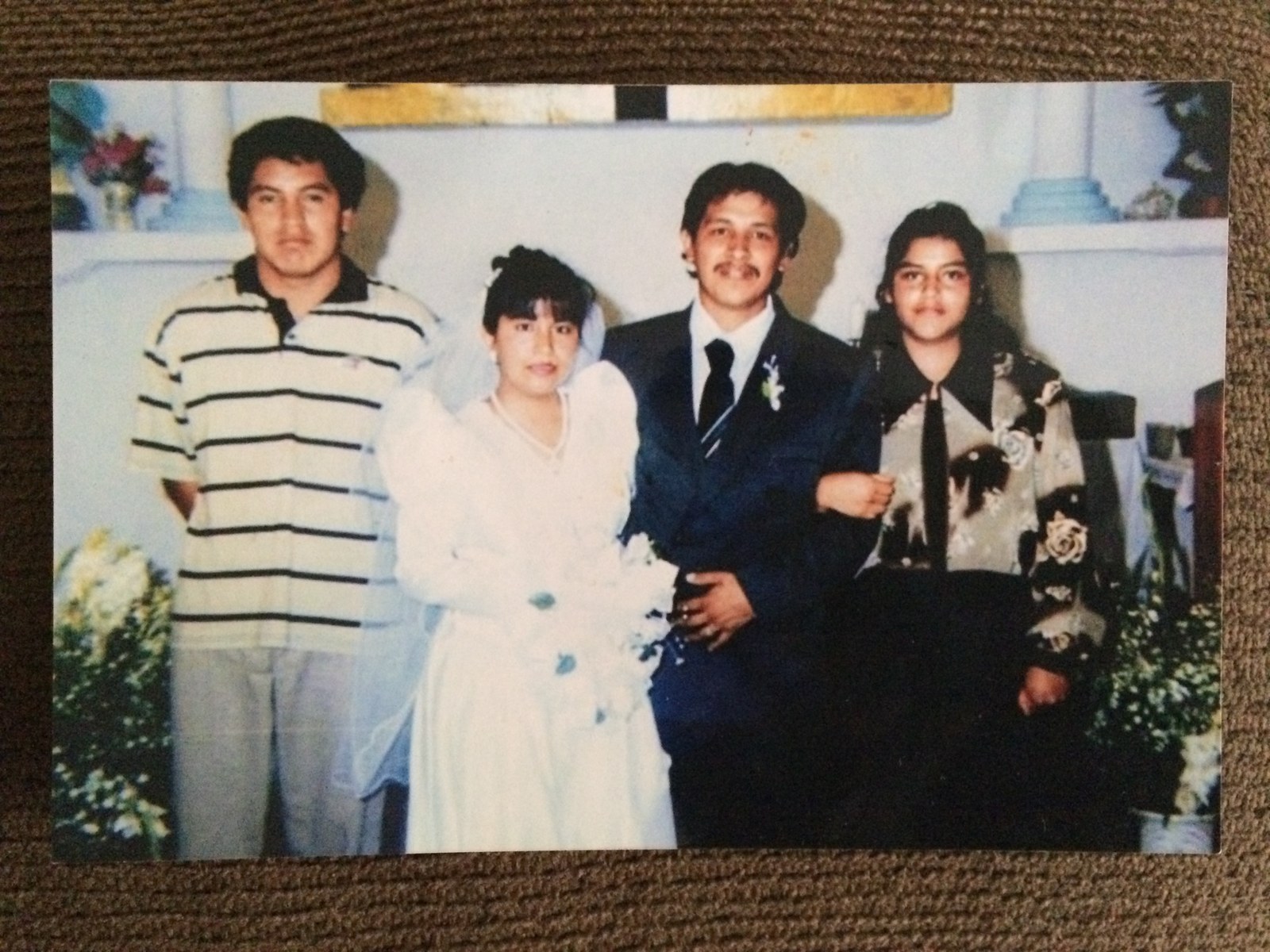 The pope has a responsibility to address victims of femicide in Mexico, activists say, because the church has watched quietly as women have been targeted en masse in the Catholic country.

"The one who has not recognized, who makes invisible, who has not made a statement, who has in a way been an accomplice, is the Catholic hierarchy in Mexico," said Ana Yeli Perez, a legal advisor to the National Citizen's Observatory on Femicide, or OCNF.
It's not only the pope's attention that relatives of femicide victims seek — it's justice. Of the women's murders that have been filed as femicide committed in the state of Mexico between 2011 and mid-2014, no charges have been filed in nearly 40% of the cases, according to the OCNF. And a 2014 report by the Academic Council on the United Nations System said 60% of women in Mexico killed by their partners had previously reported violent episodes to authorities.
That was true of Muciño, who went to the police twice: once after Bernardo Lopez, her husband, tried to stab her; once after he later beat and kidnapped her. Within a year, she was dead. Justice has been elusive for her family: Investigators quickly concluded that Muciño had committed suicide, prompting her mother to pay regular visits to the authorities for nearly a year, until a new investigation was approved. This time, investigators determined that Muciño had been murdered. Authorities finally incarcerated Lopez in 2011 — six years after ordering his arrest. Lopez's brother, who had participated in Muciño's murder, was jailed in 2005, only to be released two years later.
"It has to be taken as a fundamental topic, femicides, because they are a clear example of the social breakdown that these states are living through," said Nayomi Aoyama, a lawyer at the Mexican Commission for the Defense and Promotion of Human Rights, a citizens group.
Previous papal visits to Mexico have been embroiled in controversy. When Pope Benedict XVI arrived here in 2012, he did not meet with victims of sexual abuse, a move which clouded his visit. Jose Barba, the head of a group of former Legionaries of Christ who were sexually abused by the leader of the congregation, said this trip is an opportunity for Pope Francis to show he does not shy away from difficult topics.
"If the Pope doesn't talk about the dead women of Juárez it means that intentionally, definitely, he doesn't see it as productive," said Barba. "It's too much of a hot potato."
Ciudad Juárez, the last stop on the pope's agenda, became synonymous with femicides in the 1990s, when dozens of women went missing or were killed annually. Pink crosses have been erected on the sites where women's bodies have been discovered, a trend that slowly spread through the rest of the country.
Márquez has only a handful of photographs of Muciño, their edges curled and yellowed. But the pink cross she has in her living room, with Muciño's name etched on it, seems freshly painted, even 12 years after her murder.