Republican presidential candidate Donald Trump, who built his campaign around a pledge to build a wall between the US and Mexico, shocked everyone on Tuesday night when he announced he was heading south of the border.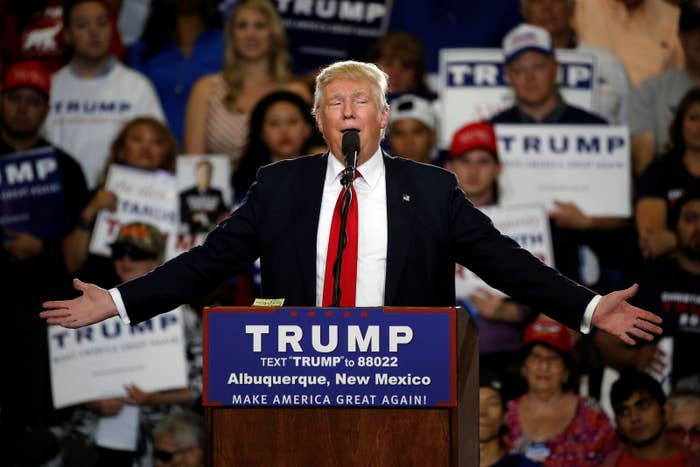 It's a strange move for Trump, considering he is less than popular with the Mexican people, as indicated by this effigy of him burned last Easter in Mexico City.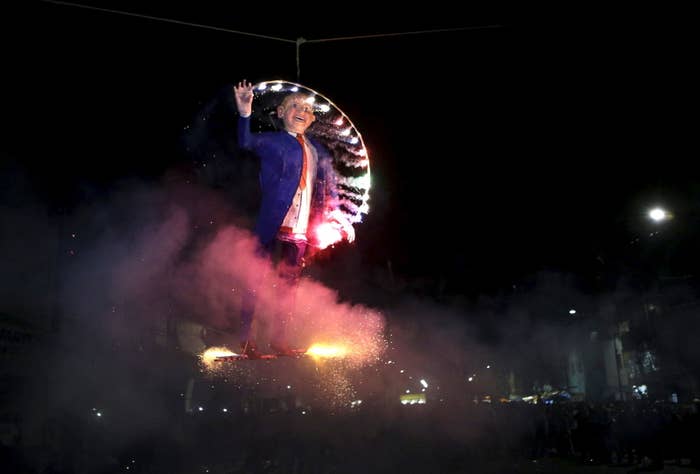 But he is going at the invitation of Mexican President Enrique Peña Nieto, who is currently facing unprecedented lows in popularity.
A poll earlier this month found him with just a 23% approval rating, the lowest since the newspaper Reforma began tracking the statistic in 1995. (Only 2% of Mexicans, on the other hand, approve of Trump.)
The political tightrope Peña Nieto was walking became swiftly evident.
Milenio, one of the largest Mexican newspapers, put out a poll asking readers how they would rate Donald Trump's visit to the presidential house.
Politicians, celebrities and average citizens all quickly began tweeting their dismay at the invitation. Former First Lady Margarita Zavala de Calderón made a particularly strong impression with her tweet:
Soon #TrumpNoEresBienvenido — or "Trump Is Not Welcome" — began trending throughout Mexico.
The hashtag #FueraTrumpFueraEPN — or "Out Trump, Out EPN" — also began making the rounds.
And, as with all things, Game of Thrones got involved.
👀
And while Trump attempted to use former President Vicente Fox — who famously said Mexico would not "pay for that fucking wall" — as cover for his visit, Fox was having none of it.
Overall, the feelings of people in Mexico can be summed up in this tweet: