The living history of Granma can be found quietly lingering on the newsroom's fifth floor, under the watchful eye of the paper's archivist, Ana Ferrer.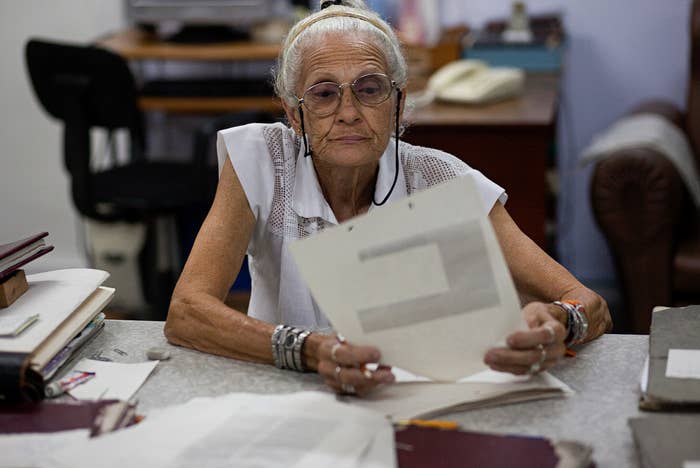 Each day Ferrer clips stories, arranging neat rectangles of paper, before pasting them by hand into folders filled with articles from the paper.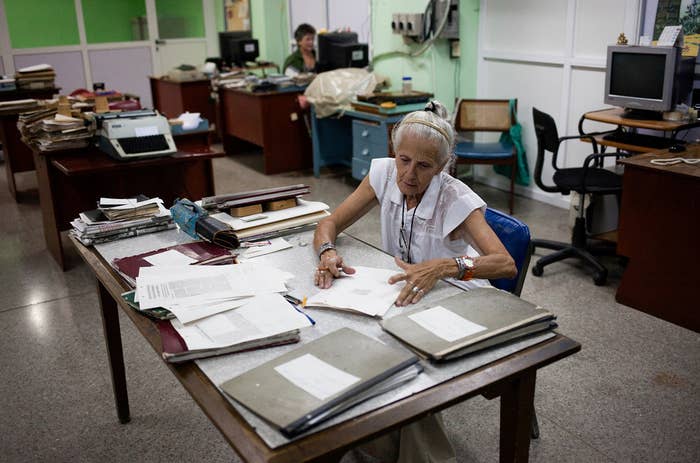 Thousands of these dusty folders line the adjacent room, the rows tall enough to caress the ceiling and arranged so close together it was nearly impossible for Ferrer to walk through them. "This is my home, my school, my life," she said.
Ferrer began her career as a telephone receptionist while still a teenager at Hoy, a post-revolutionary paper that merged with another to become Granma in 1965.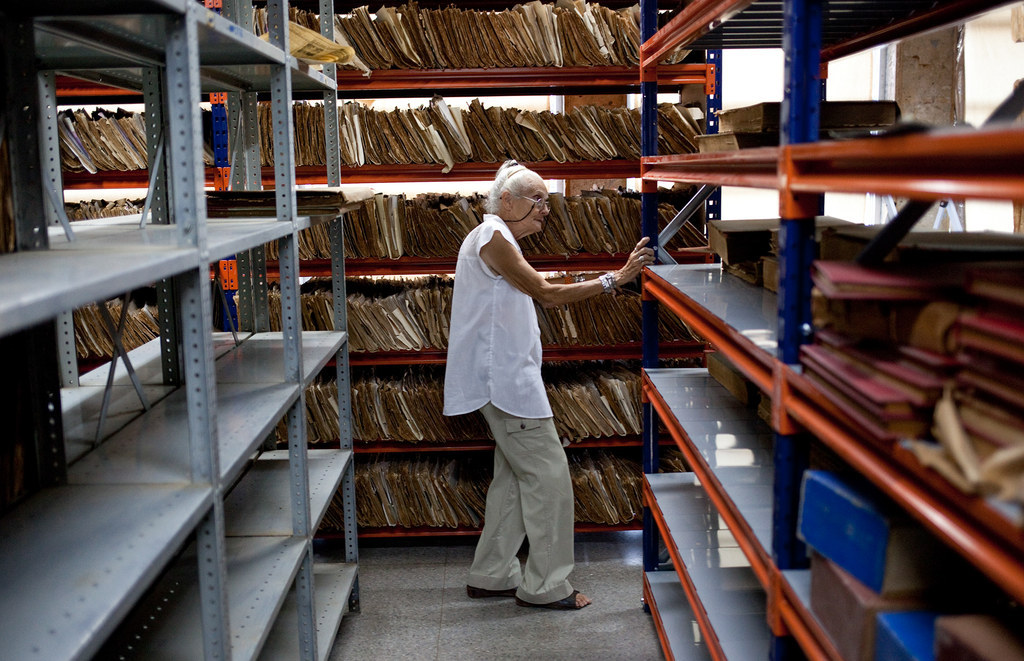 Granma is the official newspaper of the Cuban Communist Party, and as such is subject to censorship on all sensitive subjects.
At 74, Ferrer is the matriarch of the archival team. She says she will retire in a year or so but her colleagues laugh off that idea.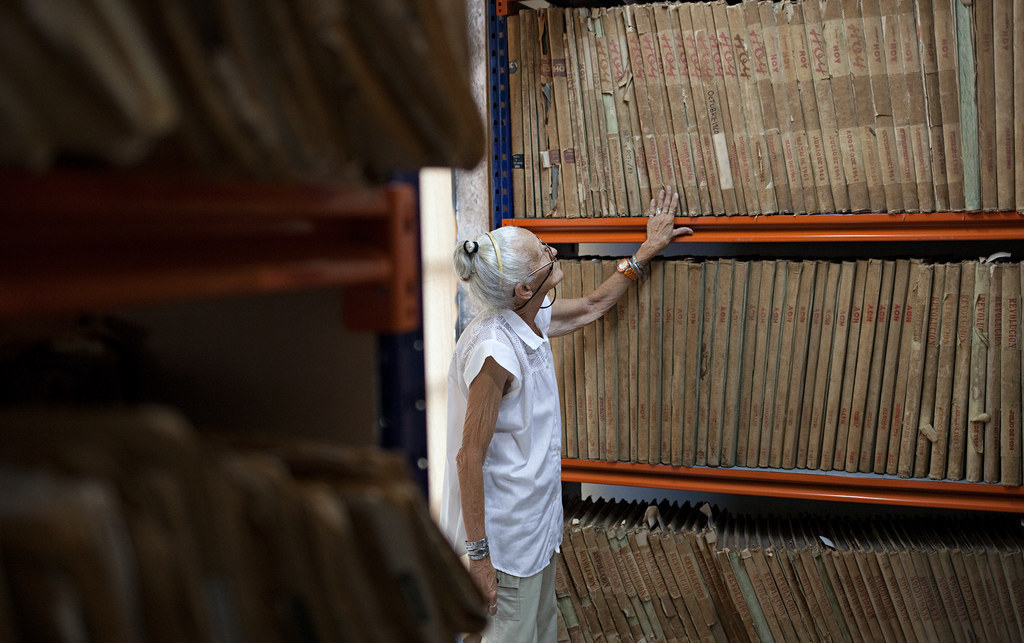 For now, she remains surrounded by shoulder-high metal filing cabinets and dusty photographs.
The archives here have been partly digitized in recent years but most of the five million photographic negatives and more than 200,000 print photographs of Castro, Che and other revolutionaries remain tucked away in filing cabinets.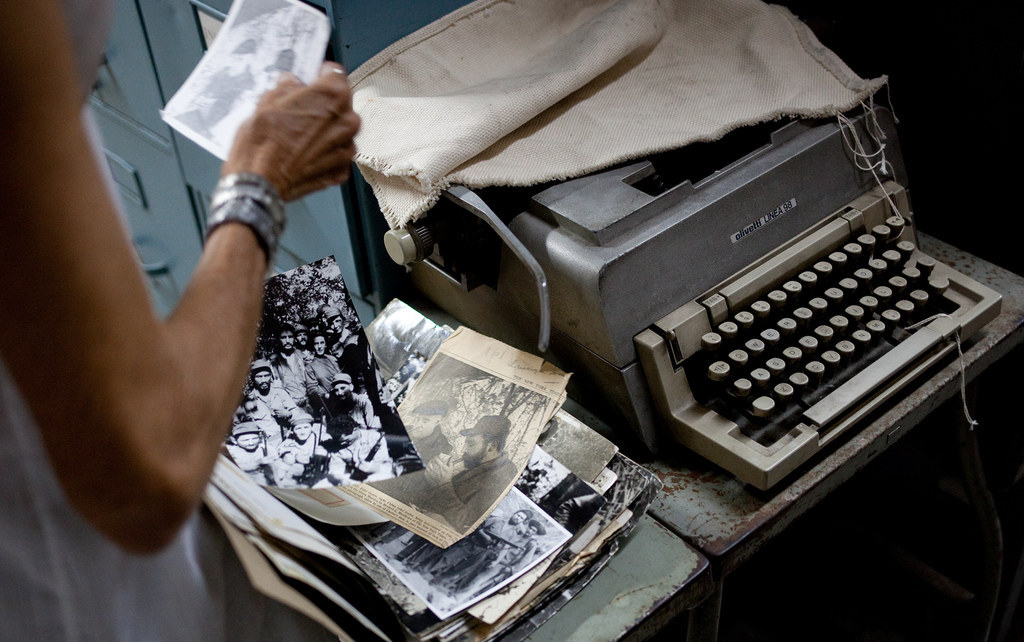 In the meantime, precious material is getting lost. When BuzzFeed's photographer asked to see the full series of Alberto Korda's Che portraits — one of which has been immortalized on t-shirts, caps and other souvenirs around the world — staff searched for nearly an hour but could not find it. Many people have come in, borrowed photographs and forgotten to return them, they said.
Ferrer reminisced about the times when Castro would drop by the offices daily — the Granma newsroom "was his military complex," she said.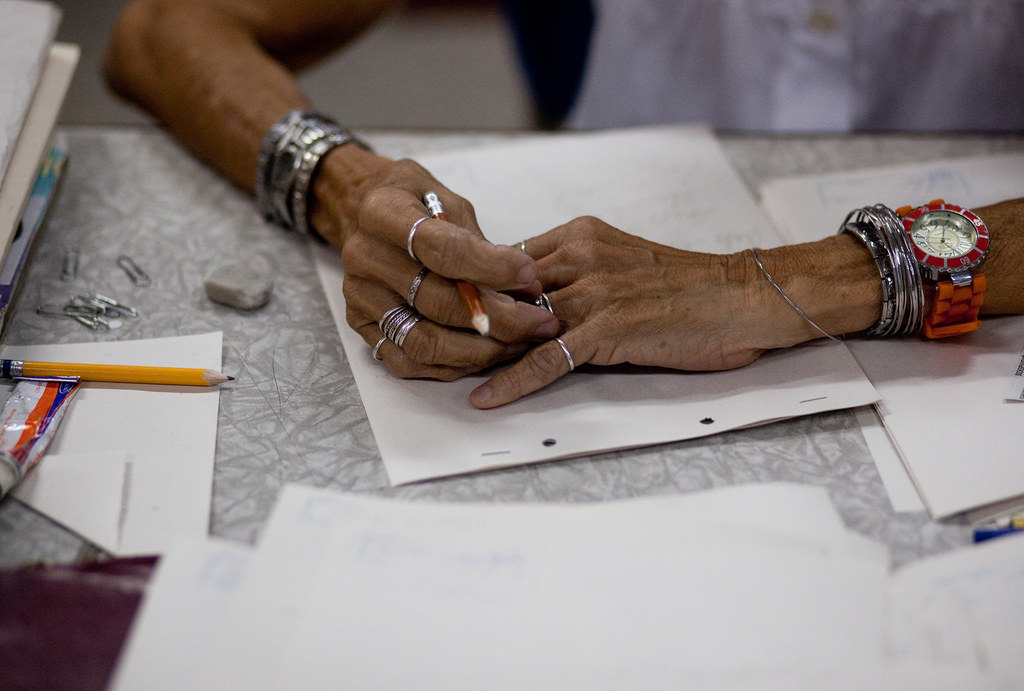 Perhaps more than anyone Ferrer has witnessed the changes transforming Cuba in recent years, including the arrival of the internet in the newsroom. So does Ferrer use email? No. "I always remain undercover," she said with a wink.