She Was Mayor For Less Than A Day When She Was Shot Dead
Gisela Mota, 33, was in charge of Temixco, Mexico, for only hours before she was killed.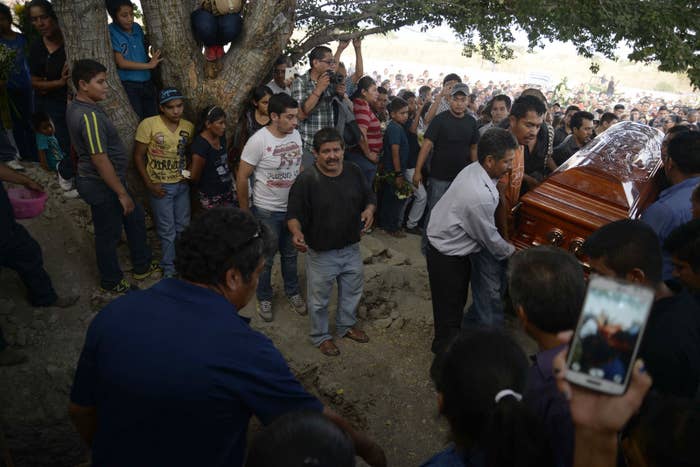 MEXICO CITY — Gisela Mota liked to end her written sentences with numerous exclamation points and blushing smiley emoticons, was criticized for overusing Photoshop in her campaign images, and attended marches organized by Mexico's center-left political party since she "had use of her reason."
Hours after taking office as mayor of her hometown, Temixco, on Saturday, Mota was gunned down in her home. During her campaign, Mota said she would work to eradicate corruption and improve security in Temixco, a town of about 116,000 people 62 miles south of Mexico City.
On Monday, the governor of Morelos State, Graco Ramírez, told Grupo Radio Formula that members of the Los Rojos and Guerreros Unidos criminal groups — the latter is believed to be responsible for the disappearance of 43 students in 2014 — had been making threats in recent weeks. The gang members were angered by the state's decision to implement a unified police command intended to clean up local law enforcement, Ramírez said. Temixco had agreed to participate in the new police arrangement in 2014.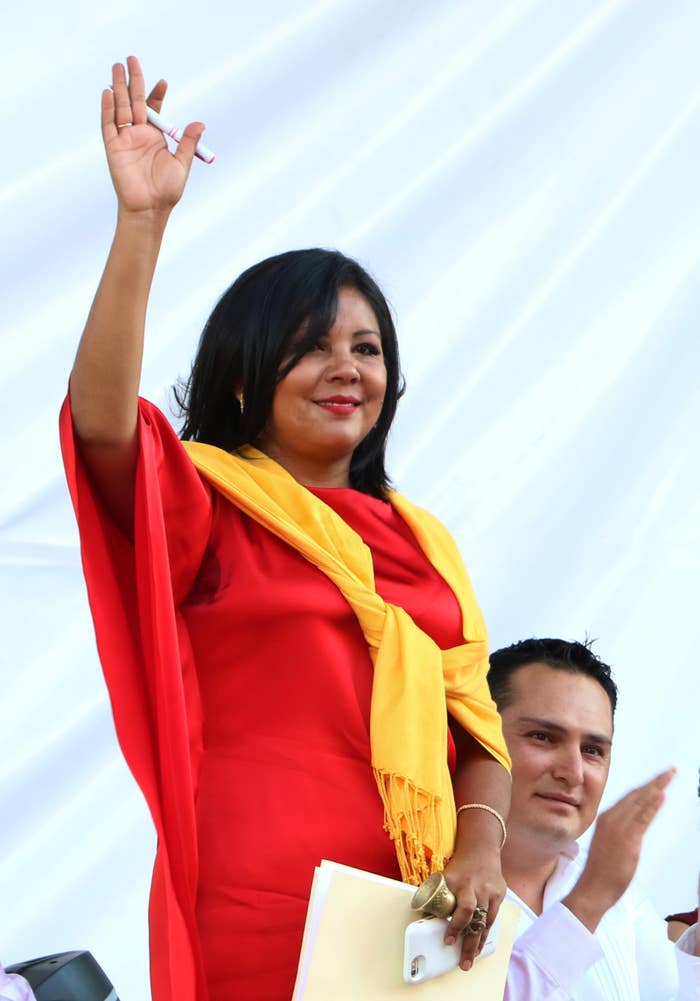 Two people believed to have been involved in the murder were gunned down by police, who gave chase shortly after the attack was reported, state security commissioner Alberto Capella said during a press conference. Three suspects, two men, and one woman have since been detained.
Mota, a 33-year-old lawyer who seemed equally comfortable dressed in jeans and a cap as in a pantsuit, followed in her family's footsteps when she joined the Democratic Revolutionary Party when she was still a child. She went on to win a seat in the House of Representatives in the national congress before launching her campaign for mayor.
The round-faced, dimpled Mota revealed few personal details during interviews, though once admitted to being unmarried. When the interviewer said, jokingly, it might be because she gets home at 3 a.m. after campaigning activities, Mota coyly reminded him that he had been talking about misogyny before the show.
In a statement, the Democratic Revolutionary Party called Mota "strong and fierce", adding that she had always been committed to courage and loyalty to public service.
In October, a video showing a disheveled Mota shortly after crashing her burgundy-colored SUV went viral. The owner of the other car involved in the crash starts arguing with a dazed-looking Mota while one of the aspiring mayor's passengers offers to negotiate. The video shows several empty beer cans strewed under the backseat. Police eventually take Mota away.
Mota later admitted to having had something to drink, but said that "this escalated as though I had committed an offense such as homicide, or a theft, or organized crime. It was a traffic event, an administrative offense."
The last photograph on her public profile Facebook page, from Dec. 31, shows Mota holding a baby. She captioned the photograph, "The family's New Year's gift. Without a doubt, the best gift God could have given us, my little nephew. Happy 2016!! Welcome Emmanuel!!"
Governor Ramírez ordered special security measures for all mayors hours after Mota's lifeless body was discovered by police.

Morelos, where Temixco is located, is one of the most violent states in Mexico. In 2014, the state capital, Cuernavaca, had the highest violence index among municipalities with more than 100,000 residents and three times the national average, according to the Citizen's Council for Public Security and Penal Justice, an independent group that tracks crime statistics.
Organized criminals have attacked or killed nearly 100 mayors and more than 1,000 local authorities in the last decade, the Mexican Association of Local Authorities said in a statement.