The governor of one of Mexico's 32 states notched a small win in the fight against corruption in his country this weekend after a caravan he organized drove more than 2,000 miles to demand his predecessor stand trial.
Chihuahua state Gov. Javier Corral crisscrossed the country over the course of three weeks in what he called the "Caravan and March for the Dignity of Chihuahua." During the 28-city trek, Corral said that Mexico still operates like a kingdom, where President Enrique Peña Nieto spoils his favorite governors and punishes the rest.
Corral, who belongs to the National Action Party, or PAN, took office in 2016, wrestling control of the state from the ruling party for the first time in nearly two decades.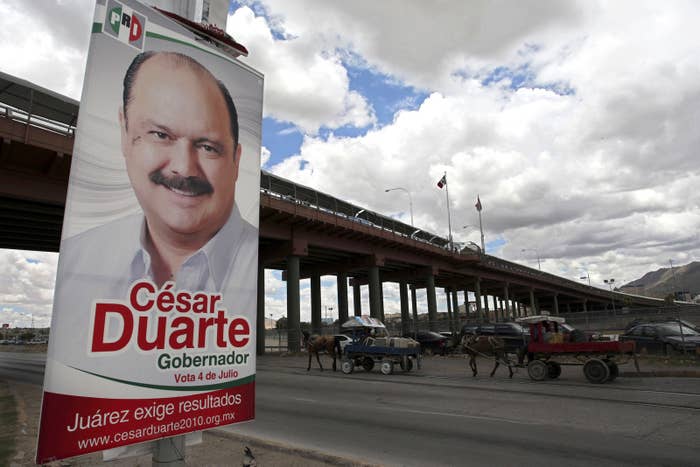 He immediately launched an investigation into whether former Gov. César Duarte, who governed Chihuahua from 2010 to 2016, diverted public money to Peña Nieto's electoral campaign.
Mexico has been hit by a seemingly endless string of corruption scandals during Peña Nieto's tenure, a fact that's been on people's minds as 2018's presidential election approaches.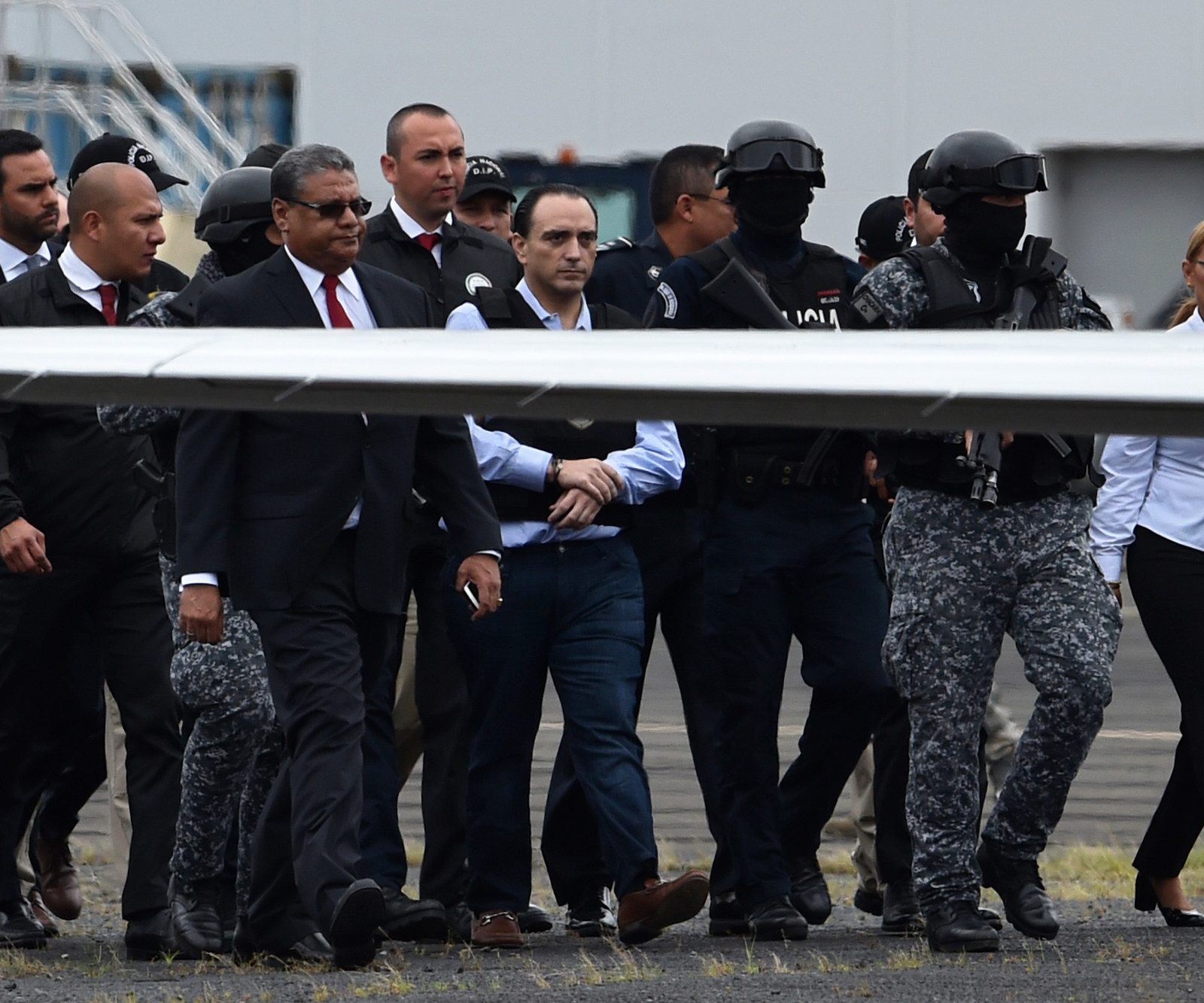 Duarte is one of four former governors belonging to the ruling Institutional Revolutionary Party, or PRI, who were arrested last year. In December, Alejandro Gutiérrez, a former PRI official, was arrested as part of an investigation into whether the party funneled millions of dollars from state coffers to its gubernatorial candidates in 2016. Gutiérrez is currently sitting in a prison in Chihuahua state.
Duarte went on the lam shortly after his term ended.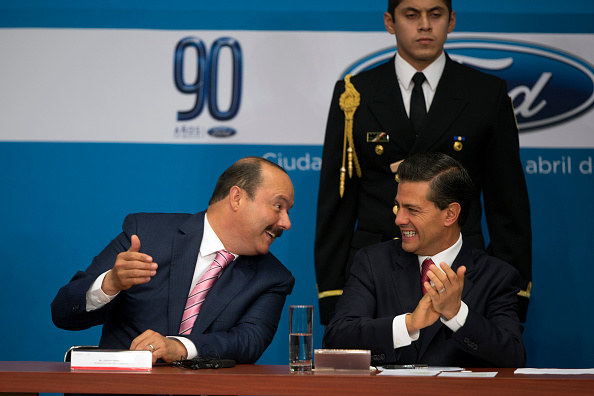 Corral, who believes Duarte has escaped to the US, has accused the federal government of withholding millions of dollars needed to pay public servants' salaries as punishment for supporting the corruption inquiry.
Last month, federal authorities announced that they were taking over the Duarte corruption case — prompting fears that the case would stall.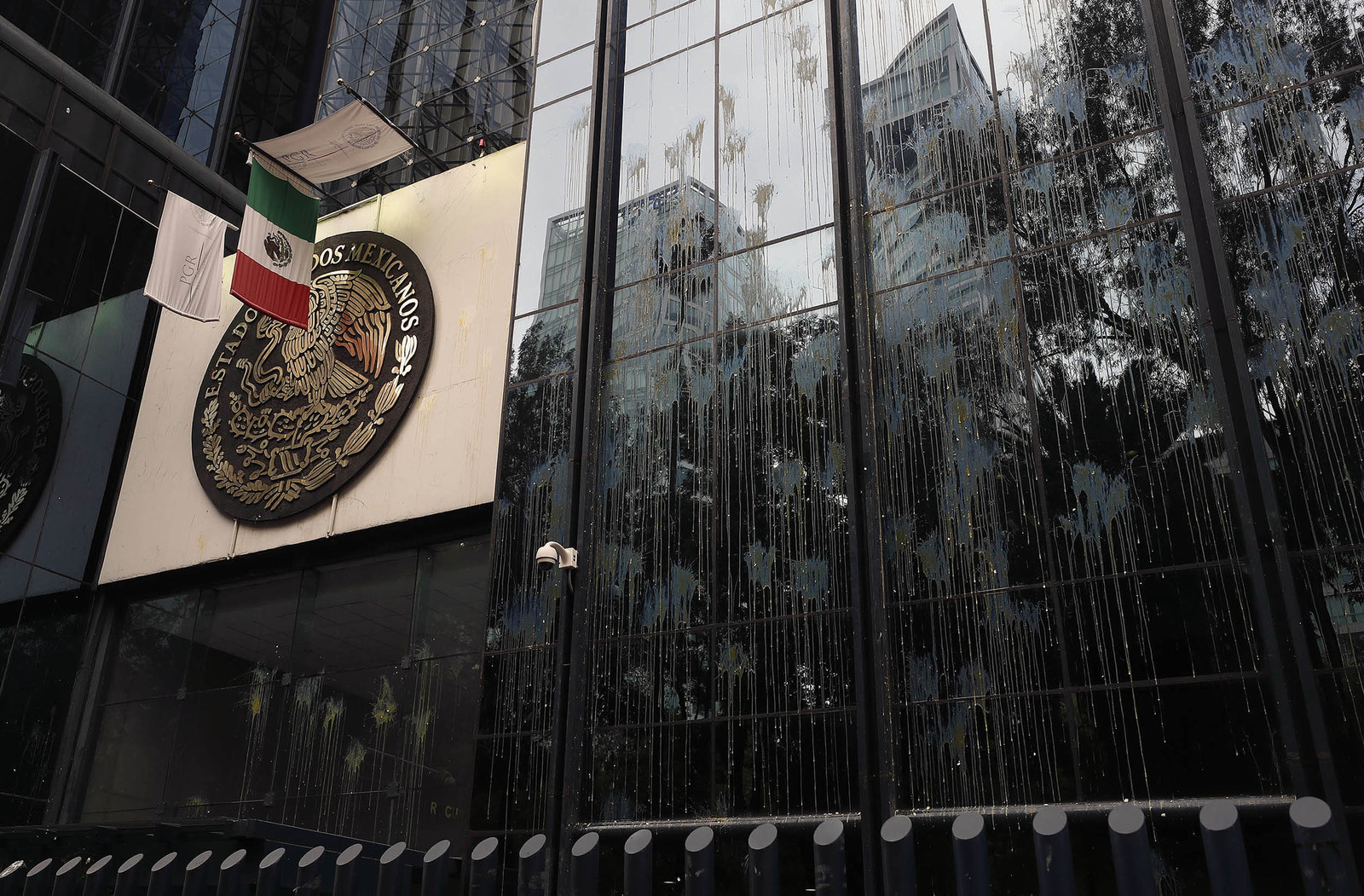 Corral said that the move was a way for Peña Nieto's government to simulate progress on the case publicly while blocking it behind closed doors.
Riding a wave of disenchantment and frustration felt deeply across the country, Corral announced the launch of the "Caravan and March for the Dignity of Chihuahua."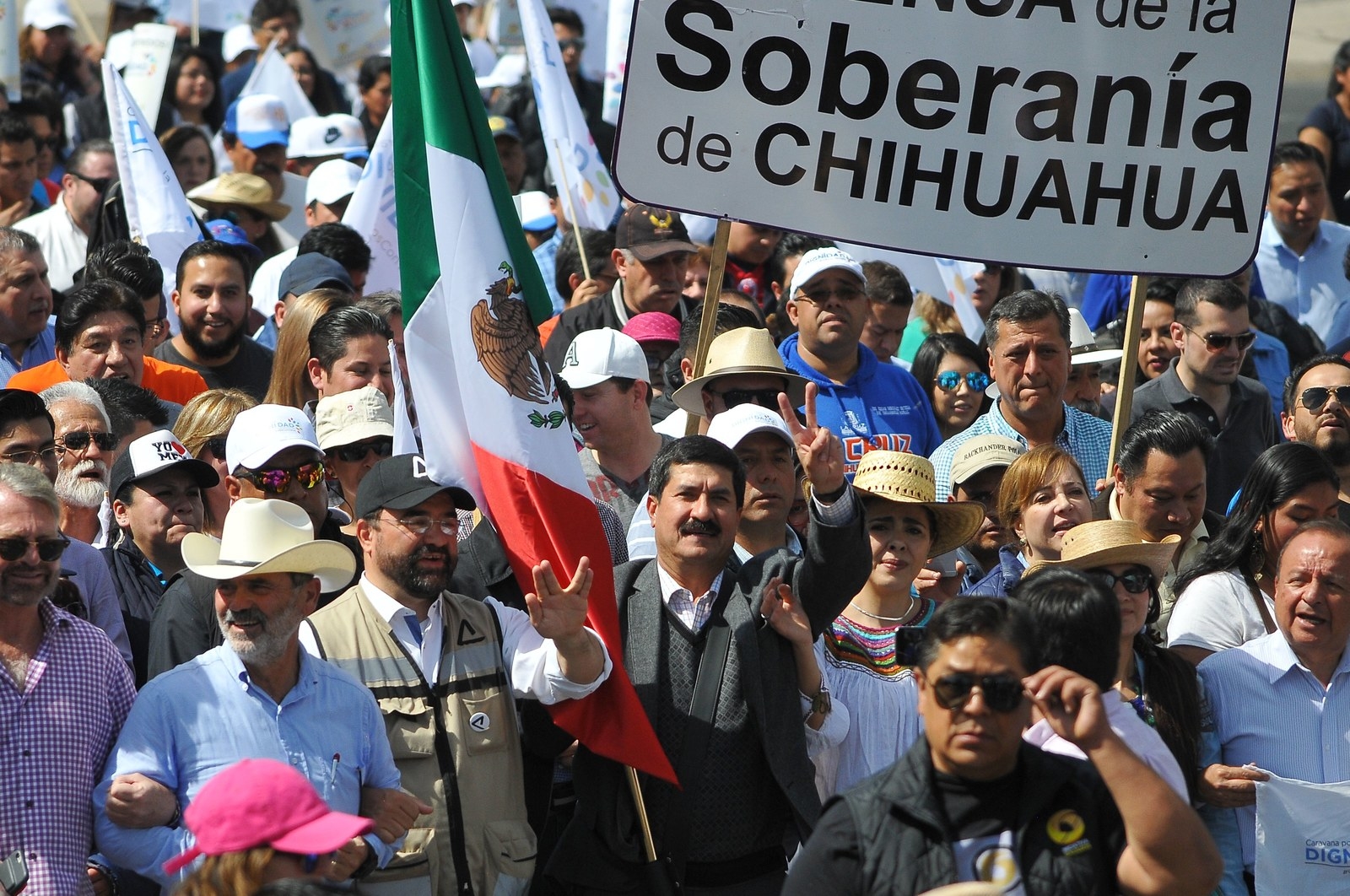 The caravan left Ciudad Juarez, on the US–Mexico border, on Jan. 20 and arrived in Mexico City on Sunday.
The PRI in response accused Corral of using public funds to finance the caravan.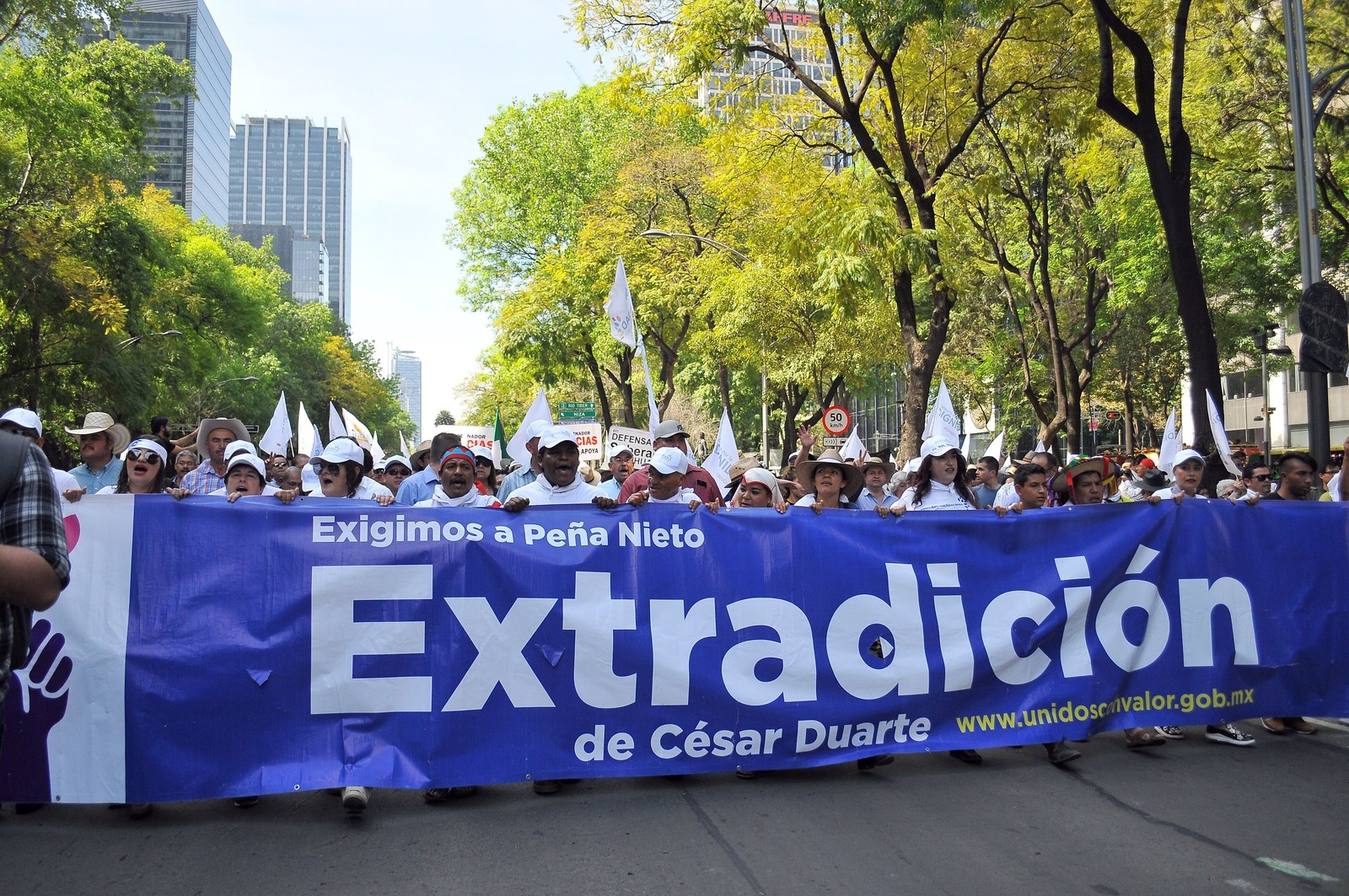 According to their accusation, the caravan is being used to prop up Corral's party's presidential candidate, who trails the frontrunner for July's presidential election, Andrés Manuel López Obrador, by 6%, according to a recent poll.
But the day before the caravan concluded, Corral and the federal government reached a deal that would get Chihuahua its funds — at the cost of transferring Gutiérrez to a federal prison.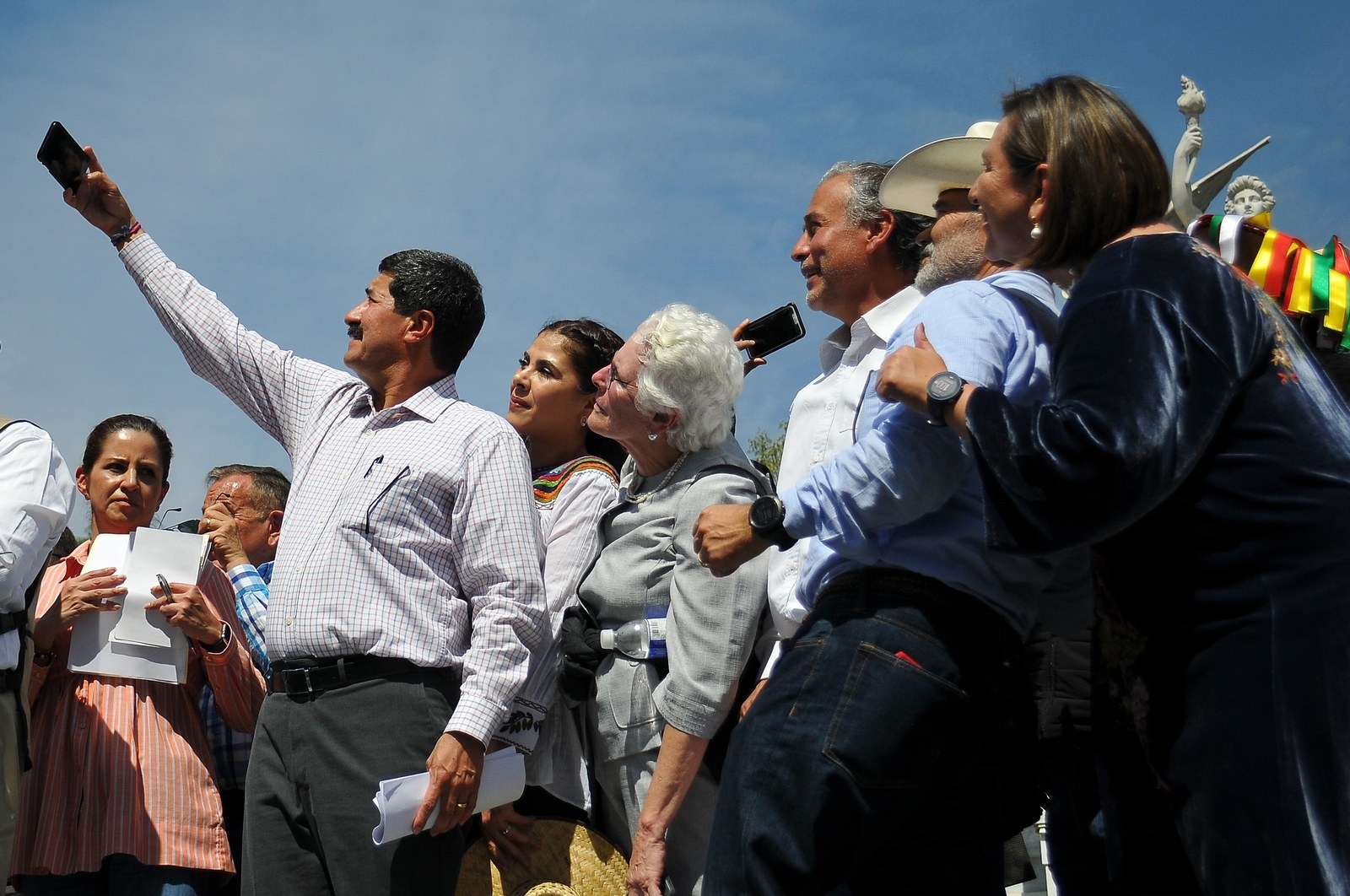 Details of how the deal was reached aren't clear, but the two sides announced that the federal government would push for Duarte's extradition and transfer $48.5 million to Chihuahua's state coffers in exchange for Gutiérrez. People accused Corral of trading in a key suspect in the corruption case for money. "This is pure propaganda" for the PRI and the PAN, said López Obrador.
Though he may have accomplished his short-term goals, Corral isn't finished. Speaking before a crowd of supporters near downtown Mexico City on Sunday, he announced that he will help organize a national movement against political corruption.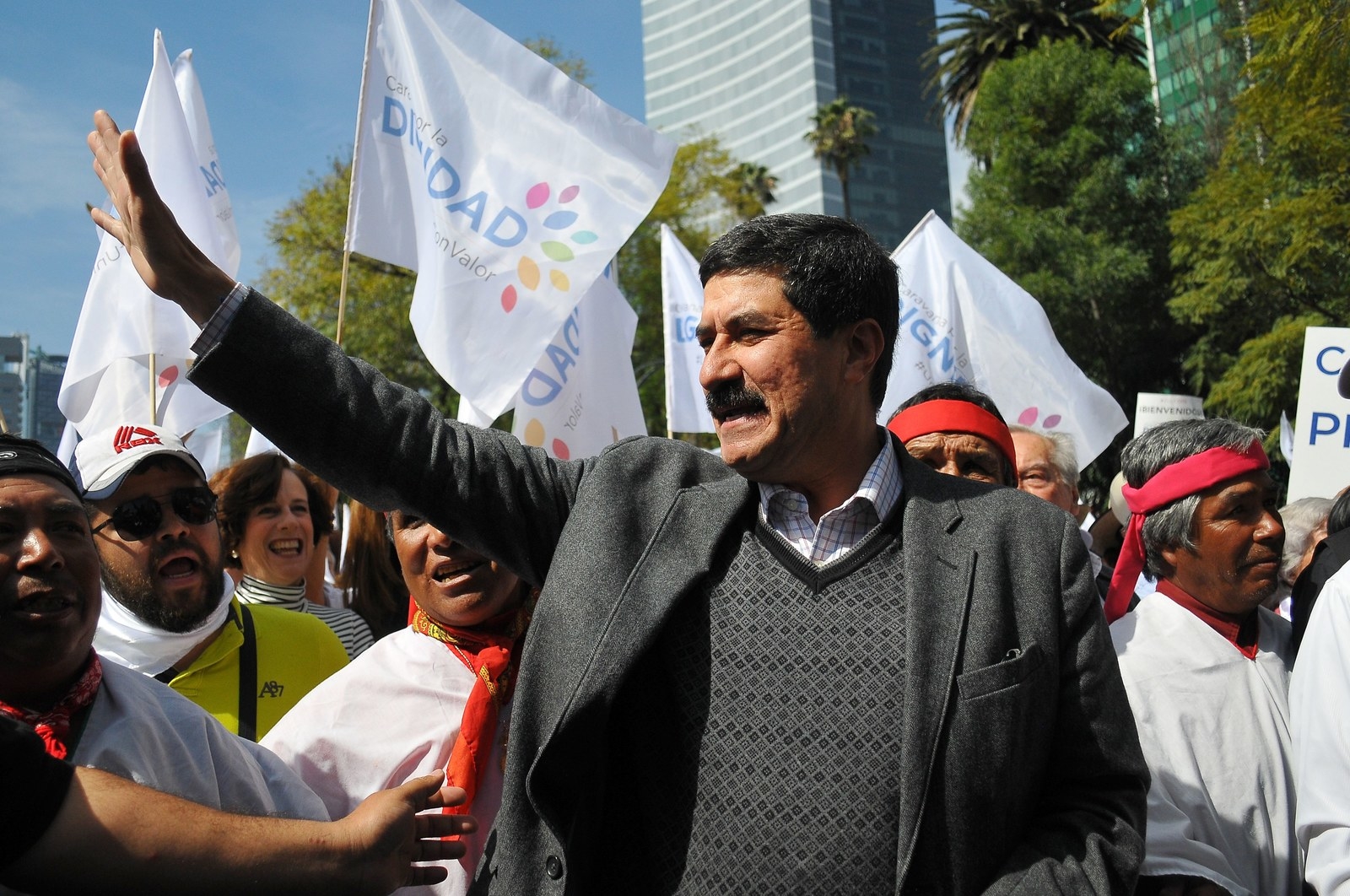 "We wish, with all our heart, that Mexico is able to get what Chihuahua just accomplished."