APATZINGÁN, Mexico — The thermometer hit 98°F as the women peeled and sliced hundreds of mangoes inside a nondescript factory in western Mexico on a recent Sunday. They dipped the wedges into a chili mix, leaving their gloved hands looking as though they were covered in blood, like something out of a bad horror film.
Shards of natural light and a few flies seeped in through the gaps between the corrugated metal roof. A sweet aroma filled the factory, empty save for a few tables and tray racks. For the next three hours, the women worked to make dried fruit, washing, cutting, and placing it. There were around 40 of them in all, ranging in age from their twenties to fifties, some rail thin, others bulging out of their cotton tops. A few were chatty and curious about visitors; others kept their heads down and avoided eye contact.
But they all had one thing in common: Their husbands and sons had been killed, had disappeared, or are on the run amid the violence that has engulfed the city of Apatzingán in Michoacán State. Barely any of its 123,000 inhabitants have escaped untouched by the drug wars. Some of the women are widows of cartel members; all have had their lives torn apart.
Over time, the women have banded together to rebuild their lives, to fight the stigma of being left alone in a patriarchal society, and the pressures of raising children when money is scarce. "When a door closes on us, we look for ways to open another one," said R, who, like the other women, asked that she be identified only by her first initial out of fear of retaliation from the cartels.
Last year, the Mexican government built the factory, provided the women with marketing, programming, and accounting courses, and trained them in how to dry the fruit they one day intend to sell (they are waiting for the final sanitary permits). But it's been a frustrating start: Until two months ago, the factory didn't have running water, and there is still no soap for the women to wash their hands before handling the fruit. There is no air-conditioning, the toilets don't have partitions between them, and a community center meant to house the women's children while they work remains furniture-less and locked.
The women, several of whom testified against their husband's aggressors, travel to and from the factory afraid that those who hurt their loved ones will come after them, or that they will be caught in the middle of the gunfights that break out with alarming regularity. Some spoke of evenings spent hiding at home with their children, as the city around them lit up with muzzle flashes.
The women are terrified, too, that their factory will catch the eye of criminals in Apatzingán, who last month sets buses on fire at one of the entrances to town. They fear gang members will either extort them or worse, burn the factory down.
Still, they're plowing on.
"Letting it go now would be throwing in the towel," said A, who initially did not want to share her story and relive her loses. "We are women fighting for the future of our children."
One summer day four years ago, R's husband told her he needed to go to the border city of Tijuana to take care of business. He never came back. R believes he had become involved with a local criminal gang, as many of his clients at their car repair shop were narcos. "We never had any luxuries," she said. "I don't know when he got involved in this." Until recently, said R, no one in Apatzingán had a choice but to collaborate with cartels. Their presence is felt everywhere, and strong family ties mean that cousins and uncles can easily draw recruits into their ranks.
R, a 34-year-old mother of three, kept the car shop open for some time but then armed men showed up and threatened her. Life has been a downward spiral ever since; last year her father died, and her sister was recently diagnosed with cancer. Sometimes, she said, it all gets too much and she locks herself in her car so she can scream and cry in private.
"I never pictured myself living out my life alone. I thought we would grow old together," said R, sitting in the factory's makeshift office, of her husband. She estimates that there were 300 widows in the town when a local priest initially brought them together in a kind of support group. Many have fled to the U.S. since.
Apatzingán lies in the middle of a swath of land in western Mexico known as Tierra Caliente, or "hot land," as much a reference to its suffocating heat as to the fierceness of its inhabitants. It is where three of Mexico's most violent states — State of Mexico, Guerrero, and Michoacán — converge.
Michoacán, more than any other Mexican state, is a pressure cooker of complex, ungovernable and ruthless criminal forces: Intense cartel violence led to the proliferation of vigilante groups, and the line between those two groups has itself become blurred. The government has tried to rein in both, but with little success. A 2015 report by the Institute for Economics and Peace ranked Michoacán the fourth-least peaceful state in Mexico.
Earlier this year, Pope Francis chose Michoacán as the stage from which to dedicate a speech to the victims of cartel violence. It was here, in 2008, where one of the bloodiest episodes of the drug war took place, when gang members threw two grenades into a crowd of thousands gathered for Independence Day celebrations. Eight people were killed and more than 100 injured.
Amid all this, Apatzingán became a particularly troublesome spot. For years, it was the center of operations for the Knights Templar cartel. A brutal cartel, they extorted small businesses, killed rivals, and took control of the production of methamphetamine in the state. When the army launched a new offensive in 2014, it succeeded in weakening the group, killing or arresting its top lieutenants. But other criminal groups moved in to fill the vacuum, generating a new wave of violence — a sequence of events mirrored across Mexico in recent years.
Another round of violence hit the city last month, when a self-defense group burnt cars and blocked roads in Apatzingán after the state governor called for an end to the vigilante groups, and promised that the state would retake control of its territory.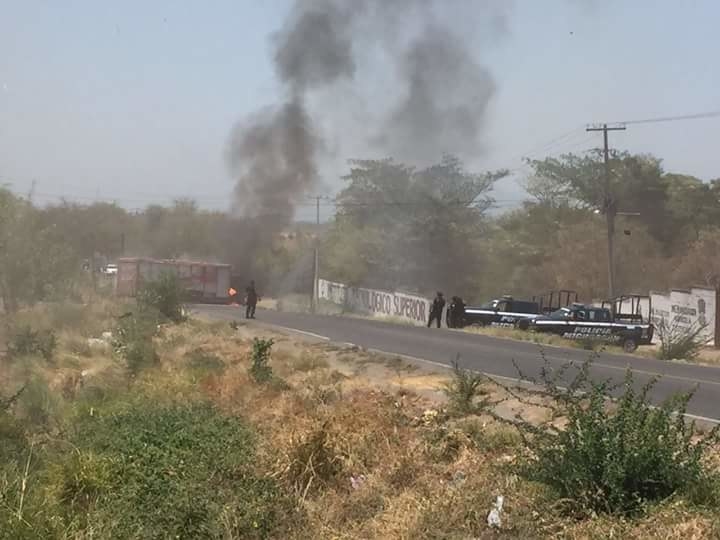 With few opportunities for work, and with no one else to provide for them, the women take as many odd jobs as they can. Following the disappearance of her husband, R was jolted out of a deep depression only after her son spent the night crying, his belly — and the fridge — empty. When she's not at the factory, R sells underwear and flowerpots door to door. A., until recently, held a job at the municipal government. Other women give manicures or massages during the week.
On Sundays, however, they all meet at the factory. They hope to turn it into a viable business, one that can support them and their children.
"If this ship sinks, we all sink together," R said.
But it is already providing them with something else, perhaps something unexpected. In a country where single women are stigmatized and widows are all but shunned from society, the women have found a community of equals.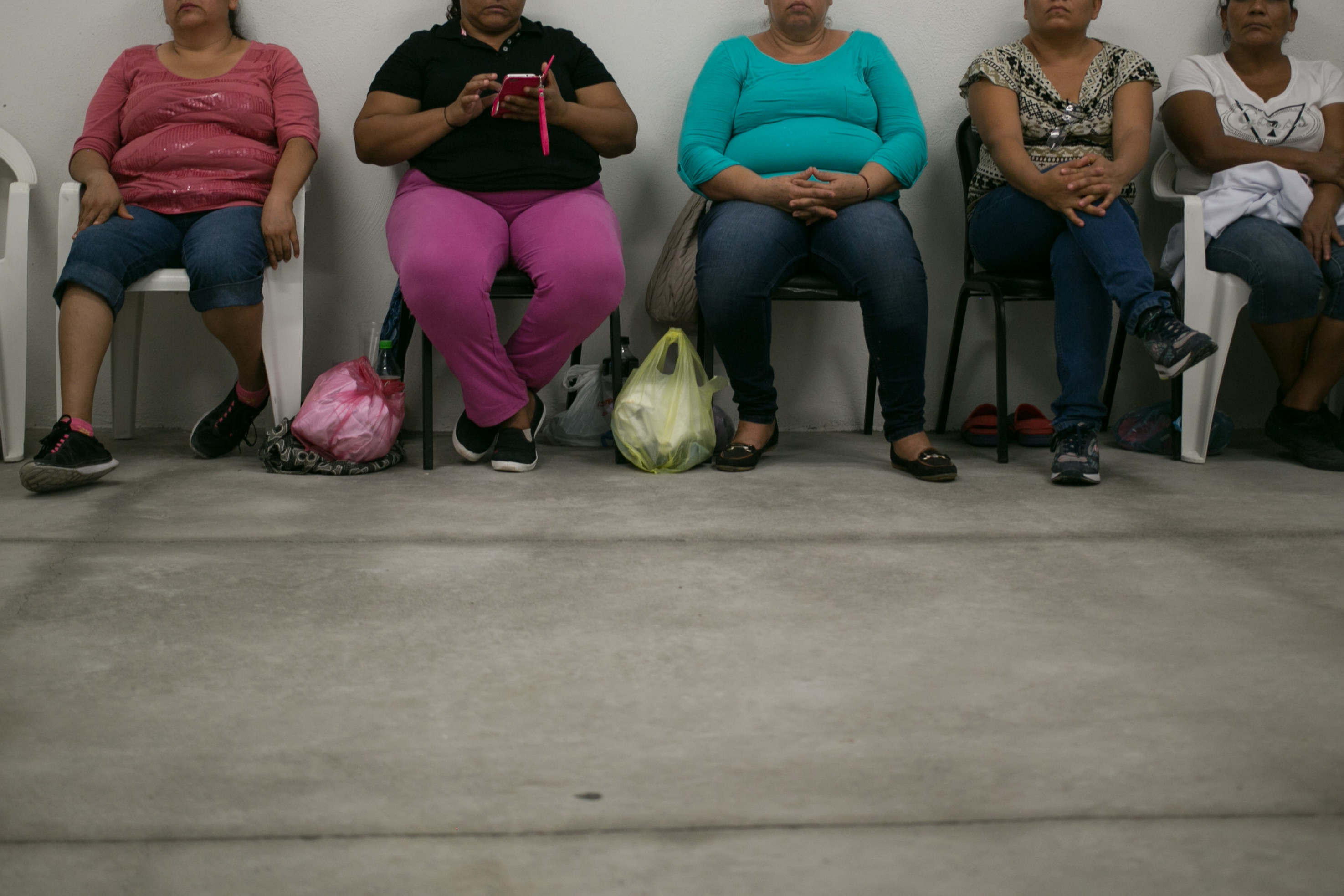 After A's husband vanished, she spent months putting up photographs of him in nearby banks, taxi stands, and along the highway. With no help from officials to find him, she felt she had no choice but do it on her own — in Mexico, less than 8% of crimes are investigated, according to the National Institute of Statistics and Geography.
Seven years into the drug war, in 2013, the Mexican government passed the General Victims' Law to compensate victims of violence. By then, more than 120,000 people had been killed, and tens of thousands more "disappeared."
The law has its critics, with many saying funds are slow to come through. Other high-profile victims, including the relatives of the 43 students whose disappearance and presumed murder in 2014 made headlines around the world, say the authorities have been insulting in their efforts at compensation, while keeping them in the dark about the investigation.
The government has funded projects like the dry-fruit factory in Michoacán, hoping that it will give them a stable income while empowering them. But the women said the factory has also been a source of fresh concerns: There are no armed guards on its grounds, nor lights to guide them back to the highway at night.
"The government gave us [the factory] but then washed their hands of us," said A, while her 12-year-old son sat next to her. A's husband disappeared in 2004, five years before her eldest son was killed in the cross fire of a shoot-out outside a university campus. She keeps her wedding band in her car.
Still, the women continue to invest in the project: They buy their own water to bring to the oven-like factory and pay for their transportation to it, down a two-lane highway toward the outskirts of town and then a precariously paved road into the factory grounds. They say some of the men they've asked for donations have demanded sexual favors in return, so the women have begun holding raffles themselves to collect money.
As they gathered their belongings to leave shortly after noon, the women pulled each other in for lengthy hugs, asking about each other's families, offering each other support. They left in groups, for their own safety.
Despite all the hurdles they have had to face, they are thinking big: Their ultimate goal is to export bags of dried fruit as far as the U.S. and China.
"We have a little hope that we'll make it," said R.