MEXICO CITY, Mexico — It's a bizarre contest: whoever submits the best video documenting the most egregious act of corruption wins an iPhone 7, an all-expenses trip to a beach town, and free tickets to a monkey sanctuary.
But this is Mexico after all.
Real estate developer Carlos Mimenza came up with the unconventional contest earlier this month after one of his clients was kidnapped, a friend was forced to pay a "war tax" to thugs in cahoots with local officials, and his office was held up at gunpoint — all within the same year. He went to the authorities, many of whom were his friends, for help but none would take up his case.
So Mimenza launched his own battle against corruption and impunity. He gathered evidence on crooked politicians, particularly the governor of his home state, and discussed it on on his personal website. Then, he began asking people to film any officials they encountered and, if they captured anything illegal, to send him the videos.
So far, most of the submissions are of traffic cops asking for bribes, but Mimenza remains hopeful that someone will deliver before the contest ends in August. He plans to create a virtual, public library with the entries on his Facebook page.
Outright corruption and significant conflicts of interest alike have woven themselves into virtually every branch of government in Mexico, from small town mayors to President Enrique Peña Nieto's inner circle, including his wife and his foreign minister. Corruption costs the country as much as 10% of GDP, according to the World Bank, and weakens the rule of law — the strain has prompted Peña Nieto's approval to fall to 30% last year, down from 54% in 2013.

"In recent years, corruption has gone from being an epidemic to being a pandemic," said Gustavo de Hoyos, president of the Mexican Employers Association, or Coparmex.
At the start of his administration in 2012, Peña Nieto deftly changed the country's narrative from it being a hotbed of drug violence to an economic miracle. But before long, a series of massacres, mass disappearances and corruption scandals dashed Peña Nieto's carefully crafted image.
The most egregious cases of corruption in recent years have been carried out by governors belonging to the governing Institutional Revolutionary Party (PRI). Four of them, accused of graft, racketeering, and in some cases organized crime, went on the lam, leaving behind record debt in their states. Three have been captured in recent months: Tomás Yarrington was found in Italy, Roberto Borge in Panama and Javier Duarte in Guatemala.
"We must have faith in the institution, faith in the job it will do," Minister of Interior Miguel Ángel Osorio Chong said, referring to the attorney general's office prosecution of Duarte, who has been extradited to Mexico.
But few here have any faith left — and are taking matters into their own hands.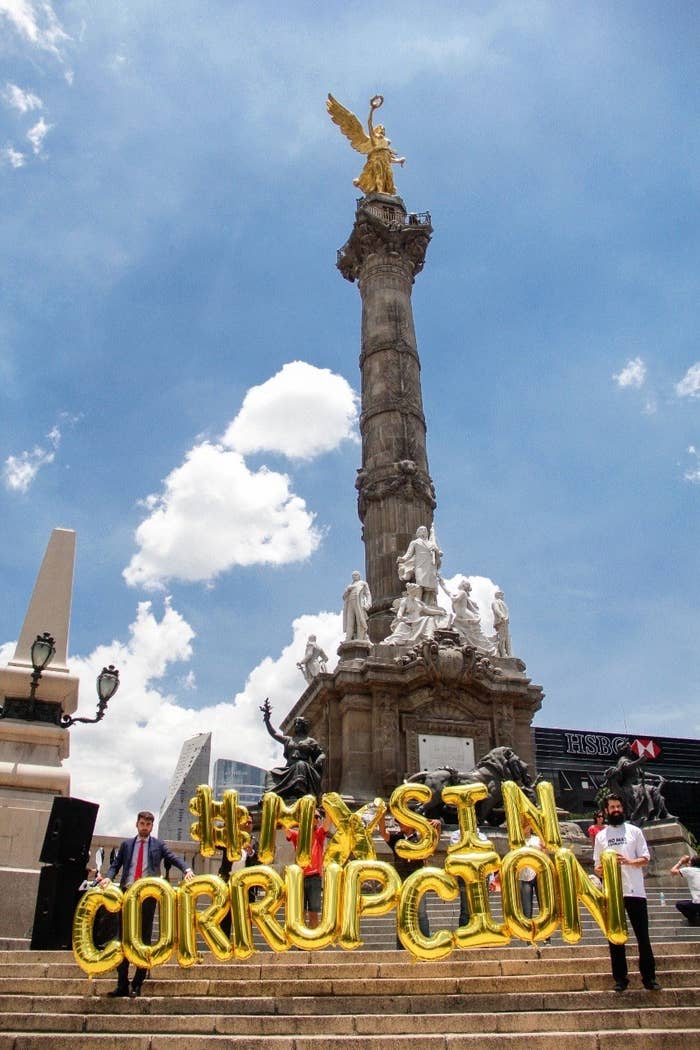 A "Citizen's Force" in San Luis Potosí announced its creation last month, after video surfaced of a congressman asking the mayor of a nearby town for money in exchange for scrubbing any irregularities from the local government's finance records. In an open letter to the state governor, the group's demands included that politicians be stripped of their protection against legal prosecution while in office and a shady government contract with a company called Panavi be canceled.
Several days later, the "Citizen's Force" interrupted a congressional meeting and turned off the microphones. "We don't want them to hold sessions, they are an embarrassment to us," José Manuel Martínez, the group's coordinator, told BuzzFeed News. "This is a civic revolution."
They have a lot of anger to work with. In 2014, a group of investigative reporters revealed that the first lady, Angélica Rivera, had purchased a multimillion dollar mansion from a major government contractor at favorable terms. When Peña Nieto appointed an official with close ties to his inner circle to investigate Rivera's purchase, frustration reached a fever pitch.
Citizens organized into watchdog groups and research centers and began pushing a package of corruption-fighting measures in Congress. Peña Nieto eventually signed them into law, creating a national anti-corruption system.
The system is unlike any in Mexico's history, which is dotted with isolated and highly bureaucratic examples of anti-corruption efforts. Rather than set up yet another office, the system, created in 2015, brings dozens of local and federal accountability mechanisms under one umbrella, presided over by a civilian.
When citizens began proposing legislation to actually implement the system, politicians began to push back strongly. A law called "3 out of 3" that requires public officials to make their assets and interests public, was only approved after an unprecedented petition amassed 634,143 signatures.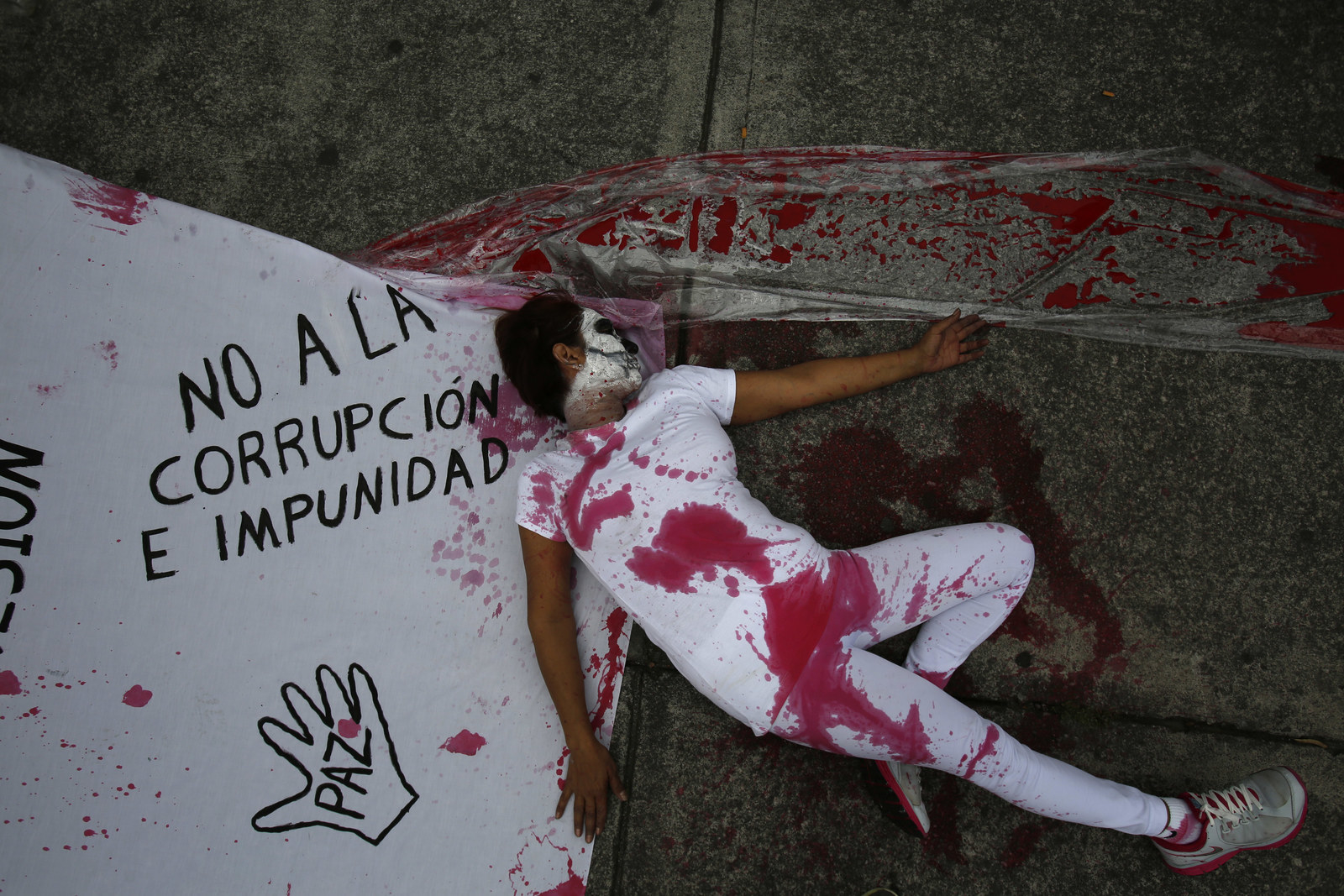 "Political will has to be provoked by civil society, not expected," said Max Kaiser, an anticorruption expert at the Mexican Institute for Competitiveness, known as IMCO, one of the organizations behind the signature drive.
The national anti-corruption system began operating this month, but the Senate has yet to appoint a prosecutor to head it. Meanwhile, ten of Mexico's 32 states have mediocre to non-existent anti-corruption legislation, according to a report from IMCO, leaving the system's future effectiveness uncertain.
And corruption continues to metastasize. Mexico fell from #95 to #123 out of 176 countries in Transparency International's 2016 Corruption Perception Index.
In Quintana Roo State, on the country's Caribbean coast, Mimenza continues waging his own battle. In one video on his Facebook page, Mimenza sits across a table from an envoy supposedly sent by Senator Félix González Canto at a busy restaurant, a purple child's schoolbag placed conspicuously next to him. In the next scene, with the envoy gone, Mimenza starts pulling out wads of bills from the bag, which he says amounted to $284,000. He claims that the money was in exchange for keeping quiet about an alleged crime committed by the senator.
There are about 100 other videos on his page. Rather than show officials actively breaking the law, Mimenza mostly appears outside prosecutor's offices holding documents he claims are evidence of corruption. His video editor said he's received about 30 videos from around the country for the iPhone contest. There is one of a hospital that officials say cost $300 million pesos despite being a basic, single-story structure, but most entries so far are of traffic cops.
Financed by a group of about 20 local businessmen, Mimenza recently brought about 200 people to the state, among other actions, to monitor 43 local policemen who are under investigation for torture. Mimenza won't say if his vigilante crew carries weapons but warns that "they are dangerous."
"I am dangerous too," Mimenza adds. "220 people can do plenty," he says through a grin during an interview at a cafe in Mexico City.
The 43-year-old entrepreneur unlocks one of the cell phones he's laid out on the table and pulls up an email he had received recently. "We are watching you and we will kill you and your whole family if you continue with your mamadas," it reads, using slang for bullshit. He says he gets about 15 such threats a month.
Mimenza says that if there is one thing to thank Peña Nieto's government for, it's fomenting and condoning record-breaking corruption practices which have enraged citizens to a point of no return.
"He has send a message to the government that they can steal with an open fist," says Mimenza. "Now, Mexicans have had it to here."