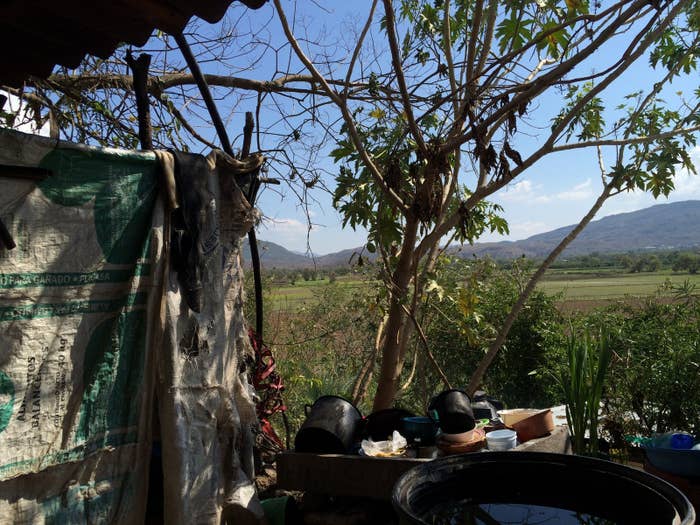 MEXICO CITY, Mexico — Erica Abrajan's run-down house, perched at the top of a dirt road hill, is permanently swarming with mosquitoes. They breed in the buckets, in the steel tub, and in the kitchen sink, all of which are permanently filled with standing water. The family collects the liquid once a week (and sometimes every two weeks), when it runs through the pipes in their neighborhood in Tixtla, a small town in southwestern Mexico.
"Water barely makes it here," said Abrajan. "We try not to use much of it and take care of it." Last year, Abrajan and her three-year old daughter, Isabel, became infected with dengue, a mosquito-borne virus that has swept through Guerrero State, where Tixtla is located.
As Latin America wrestles with Zika, a relatively new virus in the region which is spread by mosquitoes and is believed to cause birth defects, the question is: does the scarcity that comes with poverty boost the odds of being infected?
"It's not an equal opportunity… it's depending on your social status, and where you live and what your means are," Janick F. Artiola, professor at the University of Arizona's Soil, Water and Environmental Science College of Agriculture and Life Sciences, told BuzzFeed News. Neighborhoods with running water are more likely to be spared infections, added Artiola. "It has to do with access to wealth and resources."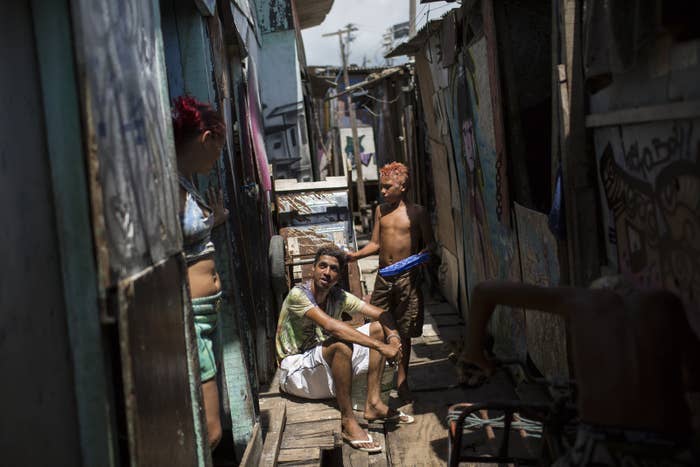 Dr. Vanessa van der Linden was one of the doctors who first drew a link between pregnant women infected with Zika and babies born with microcephaly, a condition where the head is abnormally small. Dr. Van der Linden explained that in the Brazilian city of Recife, where she did her research, many underprivileged households dig shallow water wells in which to collect rainwater, allowing mosquitoes to deposit their larvae and proliferate.
"Most of the babies come from the poor areas of the city," Dr. Van der Linden told BuzzFeed News in a telephone interview. She added that the the city has made efforts to educate residents about the practice of collecting water but they have been largely unsuccessful. "We try to control the vector. In 30 years we don't have success."
Even though Latin America is the region with the most water resources in the world according to the World Bank, 36 million people still lack access to drinking water. Around Latin America, buckets of collected water are such a staple they blend into dirt-floored kitchens and small, open-air patios. Families carefully take cupfulls of the liquid to shower, wash dishes, clean clothes and water plants, never certain of when they will be able to replenish.
Brazil and other Latin American countries have had frequent outbreaks of dengue for the past three decades; last year, chikungunya virus, which has similar symptoms to dengue, spread throughout the region. Both viruses are transmitted by the same species of mosquito that carries Zika, a virus that was initially identified in Uganda in the 1940s.
The link between the availability of running water and infection risk is clear in Guerrero, Chiapas and Oaxaca states, in southern Mexico. The three states ranked last in access to potable water, according to the National Statistics and Geography Institute — and had the highest number of chikungunya cases last year.
Concern with Zika, the latest mosquito-borne virus to sweep Latin America, is growing rapidly because of the devastating consequences its spread is believed to have on the fetuses of pregnant women. On Monday, the World Health Organization said it "strongly suspected" a causal relationship between Zika infection during pregnancy and babies born with unusually small heads — a condition called microcephaly — and called the situation a "public health emergency of international concern."
Brazil in particular has been affected, with nearly 4,200 suspected cases of microcephaly reported. Just six of those cases, however, have been definitively linked to maternal Zika infection — though experts aren't exactly sure how, or even if, the virus causes the deformity.
Across the region, women are recalibrating family-planning timelines. Authorities in Panama have asked indigenous women along the Caribbean coast, where a large cluster of Zika cases have been discovered, to postpone pregnancies, according to the Associated Press. And in El Salvador, the government has urged all women to avoid getting pregnant until 2018.
Zika's spread has also reignited the debate over abortion in the region, home to some of the world's strictest bans. Here, too, the impoverished are disproportionately disadvantaged.
According to a 2015 Guttmacher Institute brief, as many as 67% of poor women in Guatemala and Mexico who have an abortion experience health complications that require medical treatment, compared with 38% of better-off women.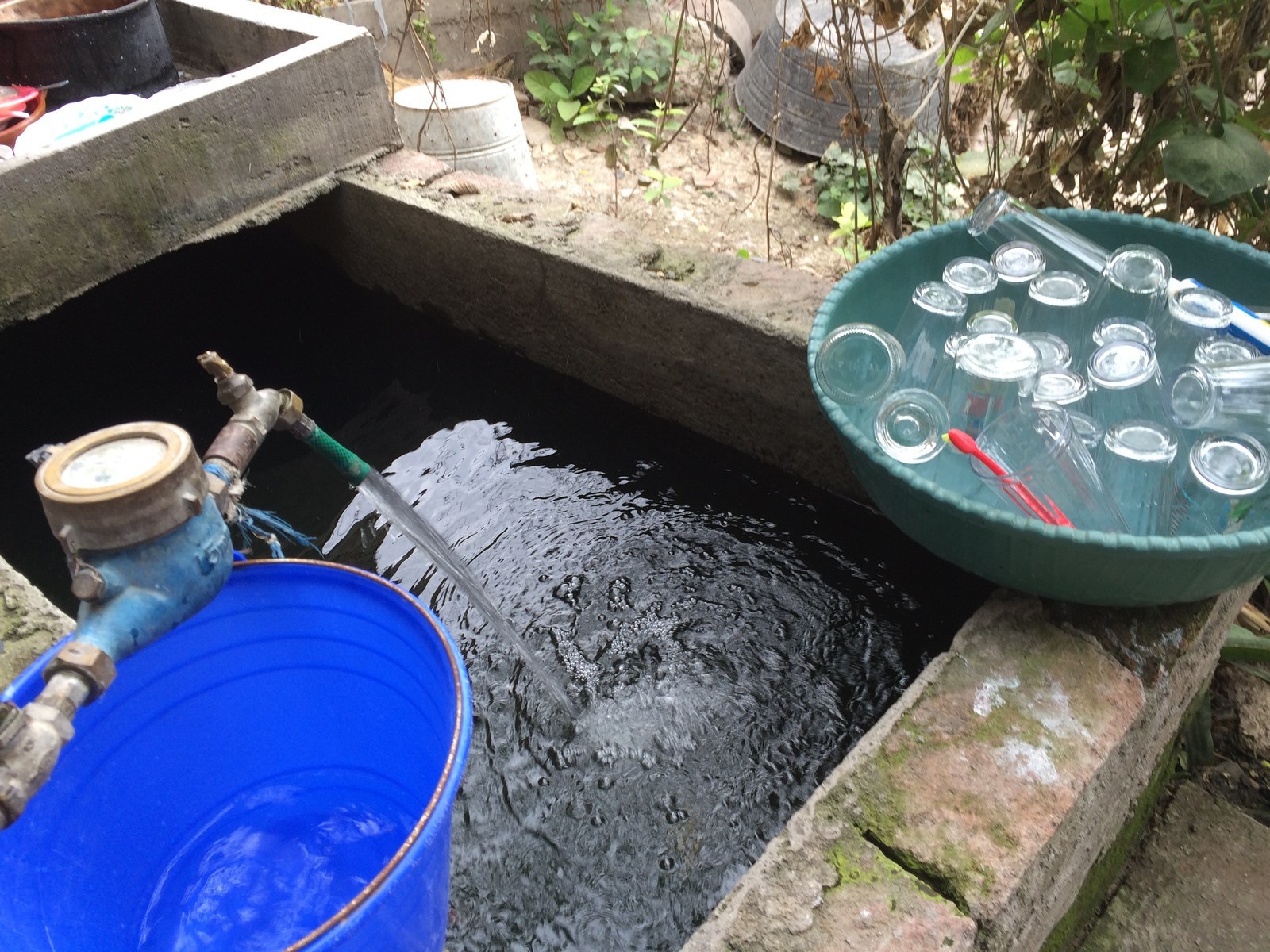 Options for women in some Latin American countries, like El Salvador, are limited: abstain from sex, take oral contraceptives or undergo sterilization procedures. Those who can afford it use mosquito repellent.
To fight off the proliferation of mosquitoes, some state governments advise people to place certain types of fish in the containers used for water storage where the fish eat the larvae.
Abrajan has followed this recommendation for some time. Several of the fish she put into the kitchen sink, which is regularly filled with standing water, have died in recent months, but two of them — bright orange and slow-swimming — have survived in the small container. And they appear to be well-fed.
"They've gotten so big already," said Abrajan with a chuckle.