The Families Of Mexico's Missing Students Are Now Living In Their School
Nearly a dozen families have for months now made a home in the classrooms of the teachers' college where 43 students studied before disappearing in September. Many say they won't leave until their loved ones return.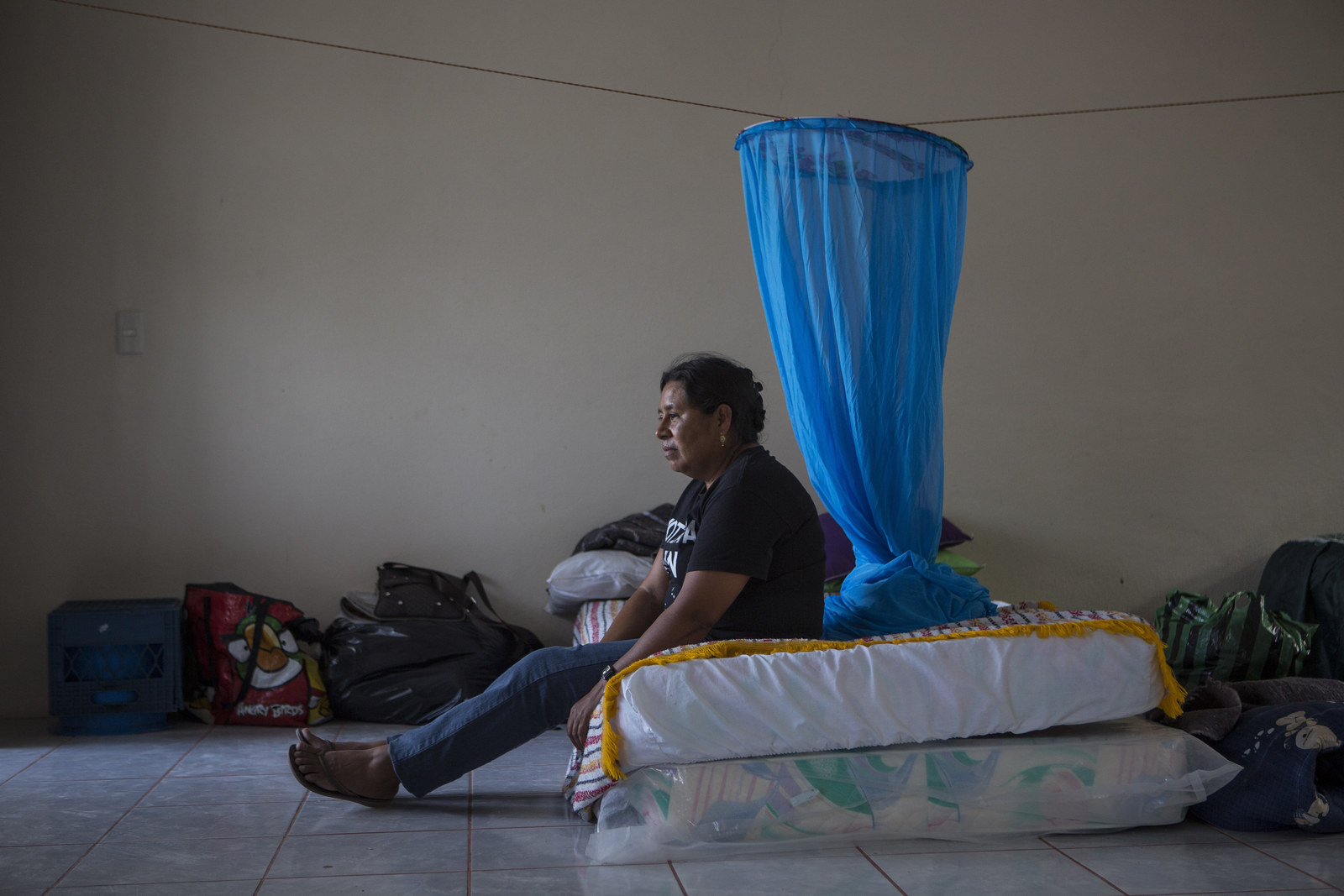 TIXTLA, Mexico — Benigna Arzola's house, eight hours by bus from this small town in southeastern Mexico, lies abandoned, dust coating the property and weeds overtaking the maize and bean harvest.
For seven months, Arzola has been living in a classroom at the all-male school where her son had been studying when he was abducted, along with 42 others, by local police. Arzola shares her new home — a sterile classroom with four brand-new mattresses on the floor — with three other families. She has been back to her hometown only twice in those seven months, she says, and will not return permanently until her son, Luis Angel, returns and the family is once again complete.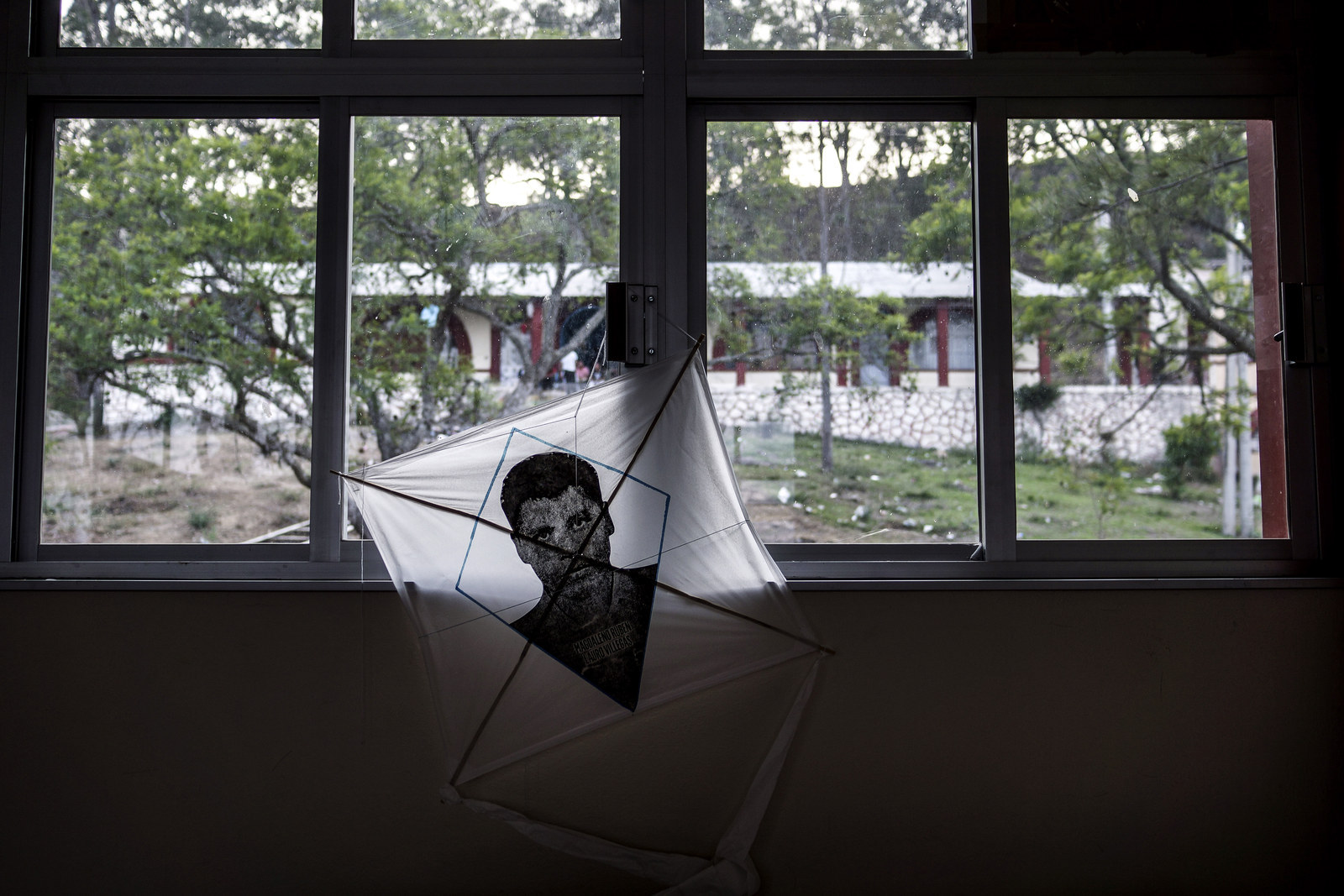 Her husband and two other children roam the grounds of the school, called Escuela Normal Rural "Raúl Isidro Burgos," waiting for news that seems less likely to come with each passing day. They have been living for months with little information and minimal contact with authorities, relying instead on foreign experts and human rights groups for updates on the investigation into their son's disappearance. They and other families hang on to hope springing from conspiracy theories, believing that the government is holding the students in a forced labor camp and will have no choice but to release them eventually.
There are nearly a dozen families like Arzola's who left their homes, hundreds of miles away up and down a rugged mountain range in southeastern Mexico, when their sons disappeared in September after being rounded up by police and turned over to members of a criminal gang. Most have barely gone back since. This college, which is not only public but provides free housing, is the most appealing choice for men in this part of Mexico, home to the some of the country's poorest communities, nestled in the mountains of Guerrero State, with its poppy fields and criminal gangs.
They share, most of all, the desire to leave the exclusive club they have unwittingly created.
The hallways here serve as the main trenches for the relatives who have vowed to keep up the fight — pressuring the government to investigate further while they look for their sons themselves — as a united front until the young men come back.
The residents have become family in a way that only those who share the profound sadness of losing a relative and the stubborn hope of their return can. After the lights are switched off, the parents take turns sharing anecdotes of their sons in the musty darkness. They describe their hometowns and crack jokes to lighten the mood. They share, most of all, the desire to leave the exclusive club they have unwittingly created.
"I want my son to come back so I can leave here, to be with my family. To work there," said Oscar Ortiz, 48, who lives in the classroom next to Arzola's. His wife couldn't come with him to the school because she is sick and their children are too young. He, too, has been diagnosed with diabetes since his son Cutberto went missing.
When news of the students' disappearance made it to his town, about 130 miles away, Ortiz hurriedly packed three changes of clothes and two pairs of shoes and jumped on a bus toward the epicenter of what has become the biggest challenge for President Enrique Peña Nieto's administration: Ayotzinapa, the teachers' college that housed the 43 students who were ambushed by local police, turned over to a criminal gang and incinerated, according to the official version of events.
The families have accused the government of withholding information, manipulating the investigation, and being unsympathetic to their emotional distress. They feel that authorities are trying to sweep the events, and their complaints, under the rug.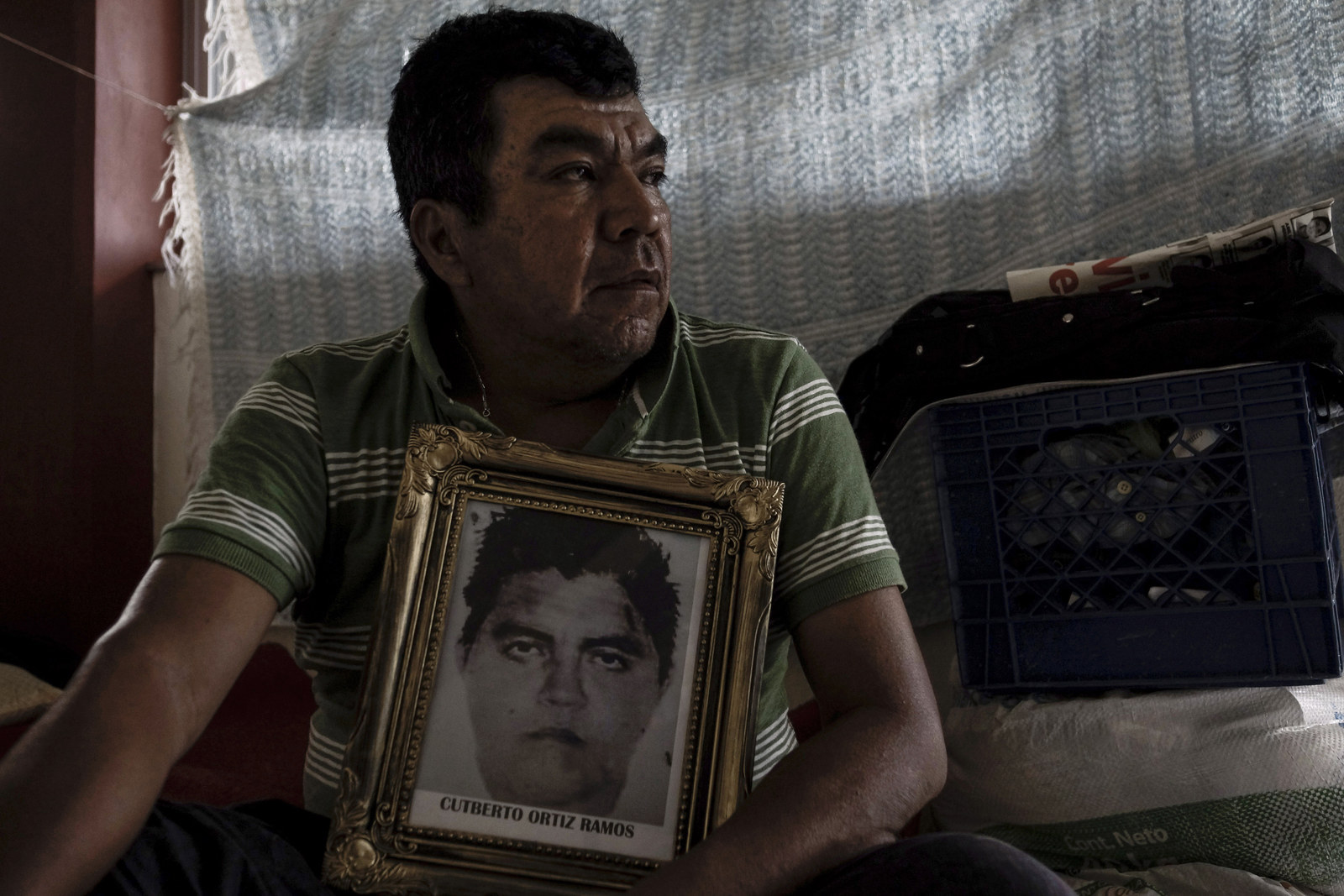 Time here seems frozen. Parents who are not away on "activities" — marching in protest or giving talks at schools to garner support for their cause — meander aimlessly around campus. They walk past murals of revolutionary icon Ernesto "Che" Guevara and walls tagged with social resistance phrases as they make their way from the quiet basketball court to the dining area. People have set up cooking stands with food that has been donated to the school. When dinner is ready, a long line snakes past the piles of rice and beans set up in the unloading area behind the cafeteria and out the door onto the dirt road.

It's not just the families who live at the school — many students remain too, even though classes have been canceled since the disappearance of the 43 in September. Those who have stayed behind plow the field nearby or play ball near the green-watered swimming pool when they're not participating in marches.
On a recent evening, Ortiz stood by the plastic shelving unit holding his few belongings, rummaging around cookie wrappers and bottles of rubbing alcohol and shampoo for his reading glasses. He complained about the heat and mosquitoes in the classroom, saying they often keep the residents up at night. A thin blanket hung on the window above his mattress, failing to provide the semblance of privacy Ortiz sought.
Ortiz admits that he is tempted to stay home each time he visits every month and a half or so, but is afraid that if Cutberto comes back, the other families will tell him that his father did not wait for him.
A family who had been living in Arzola's room recently returned home. Ortiz says he will do the same in September, even if his son hasn't returned yet. Like the families of the other approximately 23,000 missing people in Mexico, Ortiz will have to confront his unending grief in the solitude of his home.